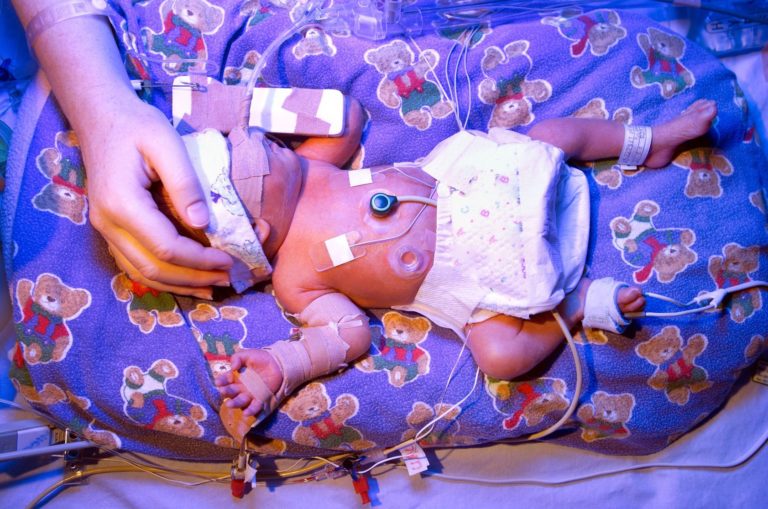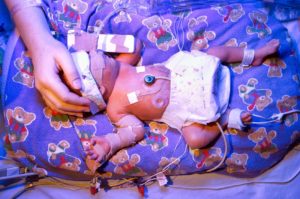 1. Let Go of Control
(or have it ripped from your bloodied hands while you scream, "No, No, No!").
I would like to tell you a warm and fuzzy story about how I let go of control from a peaceful Zen-like place. But that would be a lie. I like to be in control. I like to have a plan and I like the plan to be followed. I like the train to run on time. At least, that is how I used to be; truth be told I am still more like that than I usually admit. My first lesson in motherhood was that I am not in control. Life does not happen on my schedule or according to my plan. In this area I am a slow learner, so I have needed this lesson many times. Accepting the absence of control is the best thing you can do for yourself. The birth of my first child rapidly brought this and other truths to light.
2. Messy
It was a beautiful summer day and we were expecting our first child in seven weeks. We were discussing my husband going to a meeting on the other side of the state and decided that Katie (the name we had given the girl we were expecting) and I would be just fine while he was gone for the week. A few minutes later, my water broke. Because my child was not supposed to be born for several weeks, it took me a while to figure out that was what was going on. Lesson two: parenting starts out messy and keeps getting messier for years.
This post may contain affiliate links, if you buy a suggested product I will earn a small commission. We are a participant in the Amazon Services LLC Associates Program, an affiliate advertising program designed to provide a means for us to earn fees by linking to Amazon.com and affiliated sites." Read the full
disclosure policy here
.
3. Life No Longer Happens on My Schedule.
After a night in the hospital with very little sleep, nothing much was happening. The amniotic sac quit leaking. I thought I would leave and go to work. (Why not? All I was doing was lying in bed and I had things to do!) The doctor told me in no uncertain terms that I would not be leaving the bed until I had the baby. It was way too early so they would do nothing to start labor and nothing to stop it. They would closely monitor me. Oh, and I would be on a liquid diet indefinitely, which is not good news for a hungry, tired, pregnant woman.
After another day and night our son was born. Yes, I said son. They made a mistake when looking at the ultrasound picture. We had a boy. I heard a loud cry, which was encouraging because I had been told his lungs would not be working. I asked the pediatrician what my son's Apgar score was. He said brusquely, "Don't worry about it. The next one [cry] will not be as good." The doctor was right. That was the last sound my baby made for weeks. His lungs were not developed and they collapsed with the first cry.
4. Sometimes I Need More Help than I Think.
(It is best to accept it graciously.)
I had dreamed of cuddling my newborn, but he was whisked away to the neonatal intensive care unit (NICU). I fell asleep in exhaustion before they allowed me to see him and it was many days before I could hold him. When I woke they offered me a wheelchair, which I was sure was unnecessary, to make it down the hall to the intensive care nursery. When I saw my baby hooked up to all of those tubes I almost passed out. My knees buckled and I could not stop crying. I needed that wheelchair to make it back to my room. I realized then there was nothing I could do for him. I needed to trust the skill of the nurses and doctors.
Letting go of control, understanding that I no longer control my schedule and that life is messy, and accepting help graciously were tough lessons in the first days of parenting. But as any parent knows, we get those lessons over and over again.
Kristen who writes at Practical Mommy has a great article for new moms who are breastfeeding in 10 Things All Breastfeeding Moms Need. She tells you about several things that will make sticking to breastfeeding easier.
What are some things you learned in the early days of being a parent?