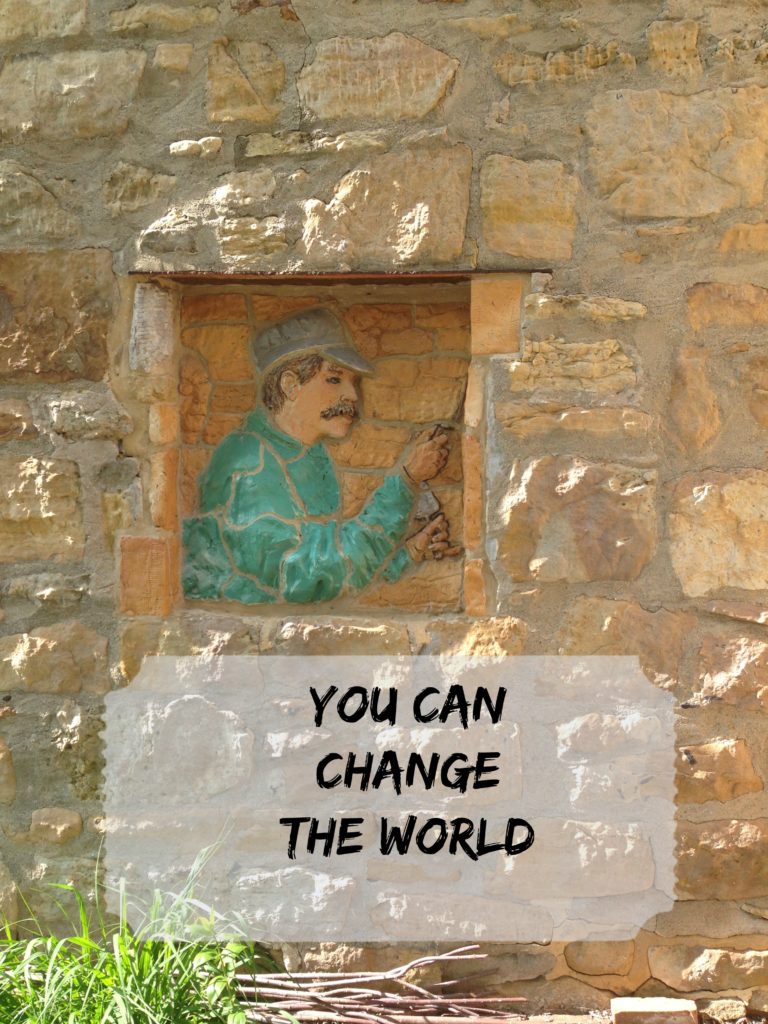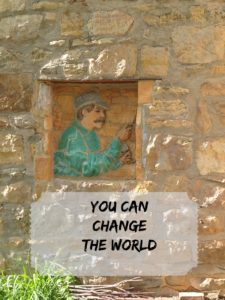 This week, with high school students finalizing plans for life after high school and college graduates looking for their first jobs, my thoughts turned to vocation. A vocation is an opportunity to fulfill life's purpose and make a positive difference. As parents, one of our jobs is to teach our children that they do matter and they can make an impact on the world—no matter what vocational path they take.
My recent trip to Wisconsin brought to light several stories of people who turned their careers into something much bigger than paychecks. Spring Green is a town of about 1,600 people in the heart of Wisconsin farm country. It is beautiful, but in an ordinary way. However, once I began to explore, the city revealed some true wonders.

This post may contain affiliate links, if you buy a suggested product I will earn a small commission. We are a participant in the Amazon Services LLC Associates Program, an affiliate advertising program designed to provide a means for us to earn fees by linking to Amazon.com and affiliated sites." Read the full
disclosure policy here
.

Taliesin
Spring Green is home to Taliesin, the estate of the world famous architect, Frank Lloyd Wright. In 1991 he was recognized by the American Institute of Architects as the greatest American architect of all time. His style is as unique as any artist's. He designed over a 1,000 buildings during his career and yet his estate is in this small farming town in Wisconsin. His building and school in Spring Green are amazing in their beauty, use of light, and the way he used windows to frame the natural beauty of the green rolling hills. Wright had many struggles and it seems he did not always make the best decisions, but this man changed architecture. He left beautiful buildings all over the world and this one man with a vision inspired thousands of others to build in a different way.

International Crane Foundation
Then I went to the International Crane Foundation near Baraboo, WI. There I learned that eleven of the fifteen species of cranes are in danger of extinction. I was amazed at how the vision of two college students to transform a family horse farm has not only changed the lives of cranes, but has also improved the lives of people on five continents. Many cranes migrate so it takes international cooperation to save them. The cranes need wetlands to survive and it must be economically feasible for people near those wetlands to not drain the wetlands to survive. At first glance it seems to be an insurmountable task of cooperation, but just two men with a vision figured out how to make it work.

Mineral Point
My third stop was Mineral Point, WI. There I learned about the influence of nineteenth-century Cornish miners on the local culture. In 1935 two men were inspired to start restoring the town. To support their efforts they started a restaurant serving Cornish "peasant food" which was written up in a national food magazine. Their success inspired restoration work all over town. Now, instead of dilapidated buildings, the town is filled with beautifully restored buildings with skillfully done stonework enjoyed by visitors from around the world.

Steve Jobs
As if those three stories of changing the world were not enough for one week, I received a fourth reminder of the power of one person making a big difference at a networking meeting. The presenter shared this quote from Steve Jobs: "When you grow up, you tend to get told that the world is the way it is and your life is to live your life inside that world. … Everything around you that you call life was made up by people no smarter than you."

If you take a look around, I bet you'll be able to find and share many similar stories with your children. How have you been inspired to change the world? How do you inspire your children to change the world?