There is a delicate balance between doing your best and being able to try something new and make mistakes. Have you ever wondered how to teach your children that it is OK to make mistakes?
This post may contain affiliate links, if you buy a suggested product I will earn a small commission. We are a participant in the Amazon Services LLC Associates Program, an affiliate advertising program designed to provide a means for us to earn fees by linking to Amazon.com and affiliated sites." Read the full
disclosure policy here
.
Classroom Intervention
I remember when our local elementary schools put a new classroom management system in place. Each student had a series of colored cards on a poster on the wall. The first three were warning cards and then there were some mild consequences like a note home to the parent. A student got their card flipped for not bringing completed homework to school, talking to a neighbor when he/she was supposed to be listening to the teacher, tipping his/her chair back, or any other small infraction of the rules. When this system started, some of the students who were generally good rule followers became very anxious that they would have their cards flipped and everyone would know about it. I knew one young boy who got good grades and usually did well with following the expectations at school who became extremely anxious about getting his card flipped.
His mother confided in me that he was having more and more difficulty dealing with this new system. His worry was causing stomach aches and less interest in school, and some days he did not want to go to school.
Perfectionist
As you may have guessed, this boy was a bit of a perfectionist. He was an intelligent child who learned quickly and made few mistakes. His perfectionism hindered him in other ways too. He was very reluctant to try new things and if he was not good at something from the beginning he lost interest quickly.
His mother had tried to reassure him that everyone makes mistakes and that mistakes are part of life. She tried to put getting his card flipped in perspective as "no big deal," but he did not seem to believe her. Her efforts at reassurance and reasoning had no effect on the situation. His anxiety was getting worse with every passing day and due to his worries, he found less and less joy in going to school. His parents were at a loss for what to do.
When we talked about it, we decided that her son needed more than words to learn the lesson that mistakes are not only OK, but sometimes mistakes are a good thing. Not being able to handle mistakes is limiting.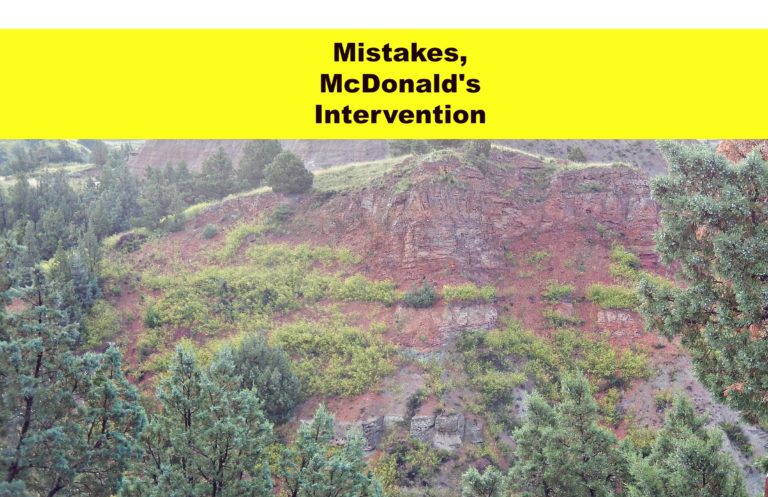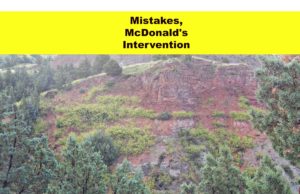 McDonald's
She identified that McDonald's was his favorite place to eat, but it was an infrequent treat. I suggested she tell her son she would treat him to dinner at McDonald's the first time he got his card flipped. She told her son this and his confused response was, "What kind of mother are you? Other parents reward their kids for good grades. I get McDonald's for getting my card flipped? Weird!" She explained that she was the kind of mother who wanted him to know that it was OK to make mistakes, and in fact sometimes mistakes are good.
Eventually he did get his card flipped. He forgot his homework at home one day. He was treated to a meal at McDonald's. The McDonald's intervention made making mistakes a whole new emotional experience and gave him a new perspective. After that he seemed more comfortable sticking with activities that he was not good at from the beginning.
The best way to come up with a reward that works for your child is to have a conversation with your child. Identify what will motivate your child. It could be a day when you do the child's chores, one-on-one time with a parent to do a special activity, or making the child's favorite dessert.
How do you teach your kids that it's OK to make mistakes?