I just got back from a sisters trip to New York City. My sisters and I have been thinking about going since my niece moved there a few years ago. She lives in a typical New York City apartment so there was not enough room for the 7 of us.
We stayed in a lovely brownstone we found on Airbnb. If you haven't tried Airbnb check it out here for your next trip. It was much roomier and gave us room to gather and visit when we weren't out exploring the city.
This post may contain affiliate links, if you buy a suggested product I will earn a small commission. We are a participant in the Amazon Services LLC Associates Program, an affiliate advertising program designed to provide a means for us to earn fees by linking to Amazon.com and affiliated sites." Read the full
disclosure policy here
.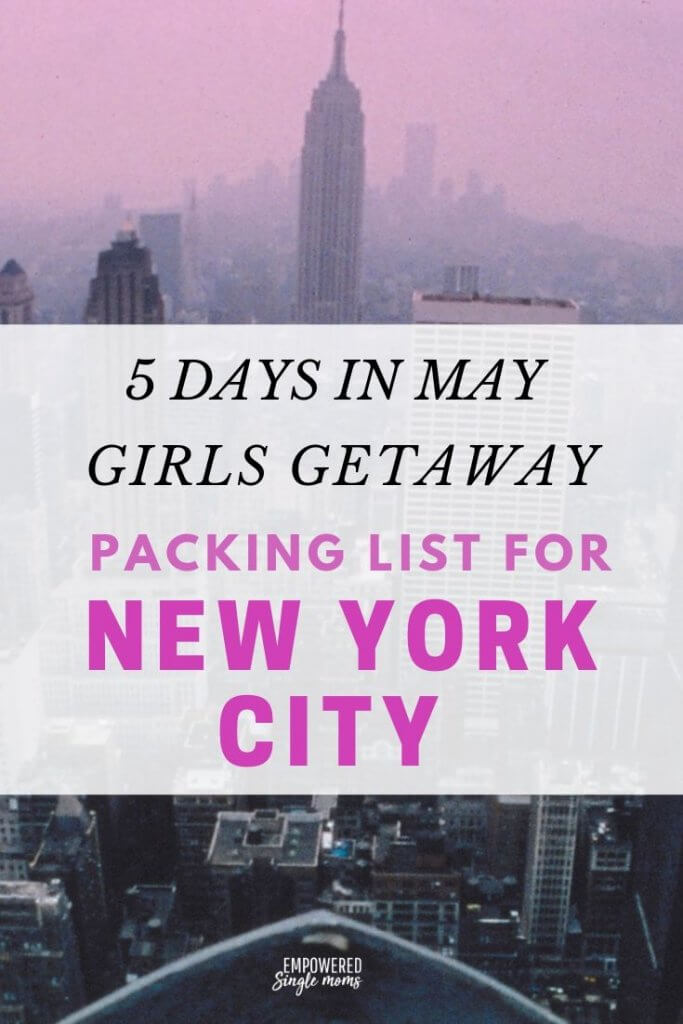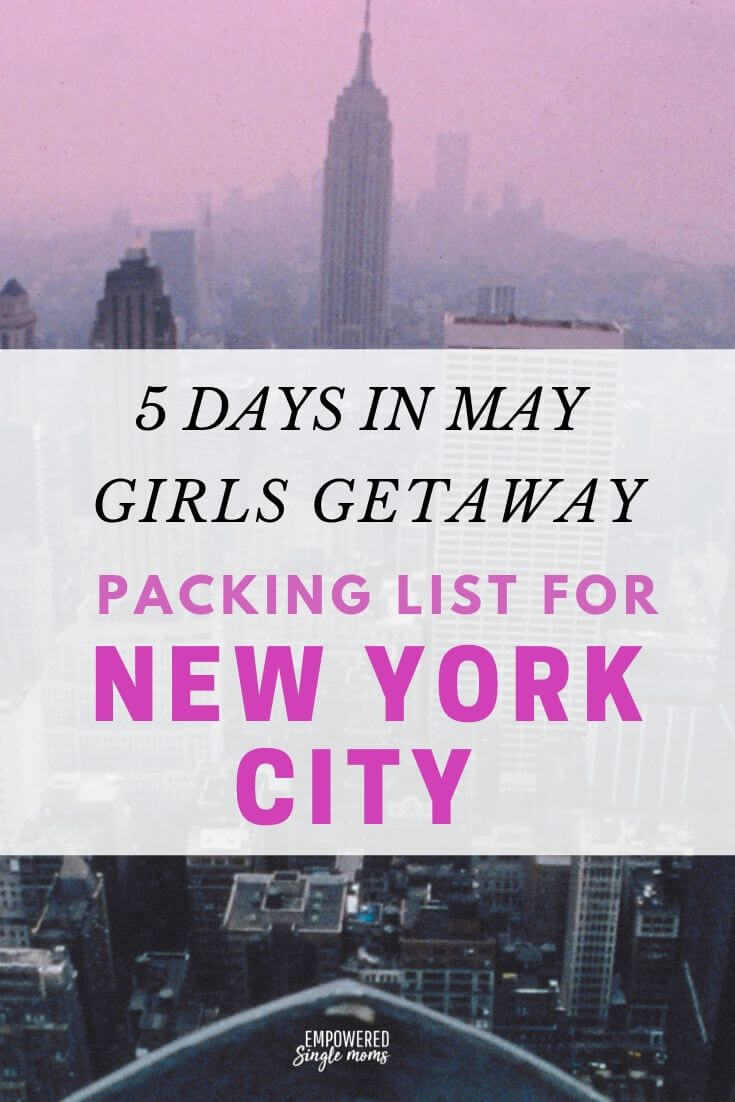 There were 7 of us in all. My 2 sisters their 3 daughters and my brother's daughter. We had a great time on our New York City girls getaway, but I wish I would have packed a little differently, so I thought I would share what I learned with you.
Is May a good time to visit New York City?
May is the perfect time to visit New York City. The weather averages between 54 and 72 degrees. There is often an afternoon shower, so be prepared for that.
Cardigan
Because the weather is a little cool in the evenings and if you go to the theater it can be cool you will want a light jacket or cardigan.
A cardigan is great because if you get warm you can easily tie it around your waist and it doesn't take up much room in your backpack.
Purse vs. Backpack for NYC Trip
Leave your purse at home and bring a small backpack making sure it is big enough for your light cardigan.
The first day I used my large purse and by the end of the day my shoulder was sore. One of my sisters said she never used her purse if she was doing a lot of walking for that reason.
Luckily I had a larger day pack along that I had used for my carry on. It worked but it would have been even better to have a smaller day pack.
One of my nieces had a Kavu Sling Bag it was the perfect bag for the trip. I highly recommend it. She noted it holds more than it looks like. The small outside pockets are perfect to keep your subway ticket in. Any small day pack is preferable to a purse.
We bought a 7-day pass for a 5-day trip and it saved us a lot of time rather than buying individual trip tickets. We broke even on cost, but even if it would have cost a few dollars more it was very worth it for the time savings and convenience.
Small Umbrella
It often rains in the afternoon, so a small umbrella that fits in your day pack is a must have. This one is especially pretty.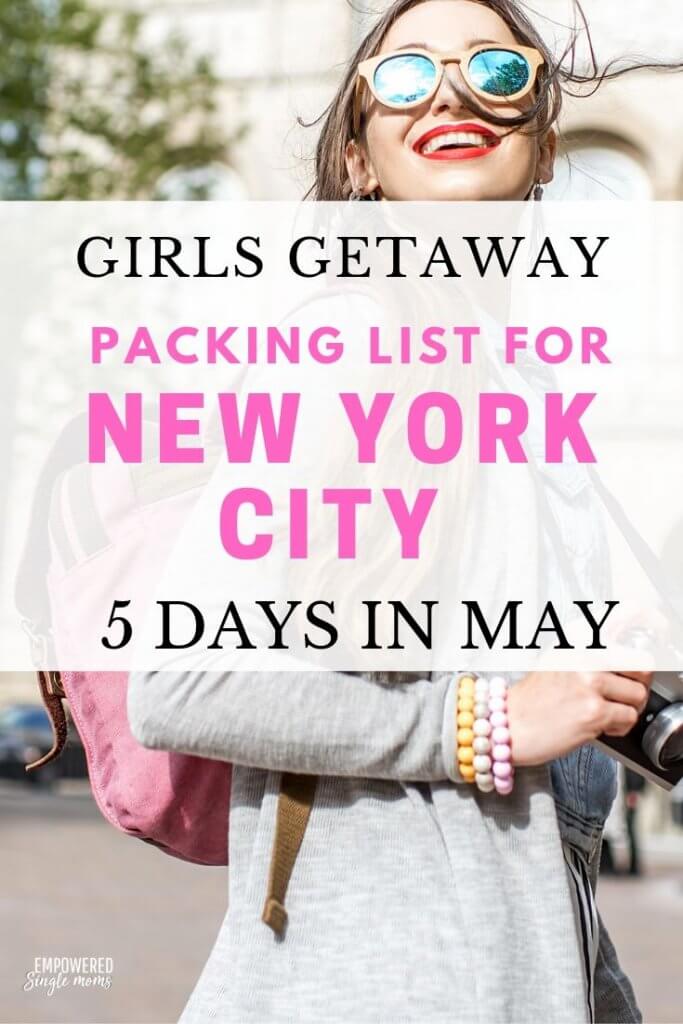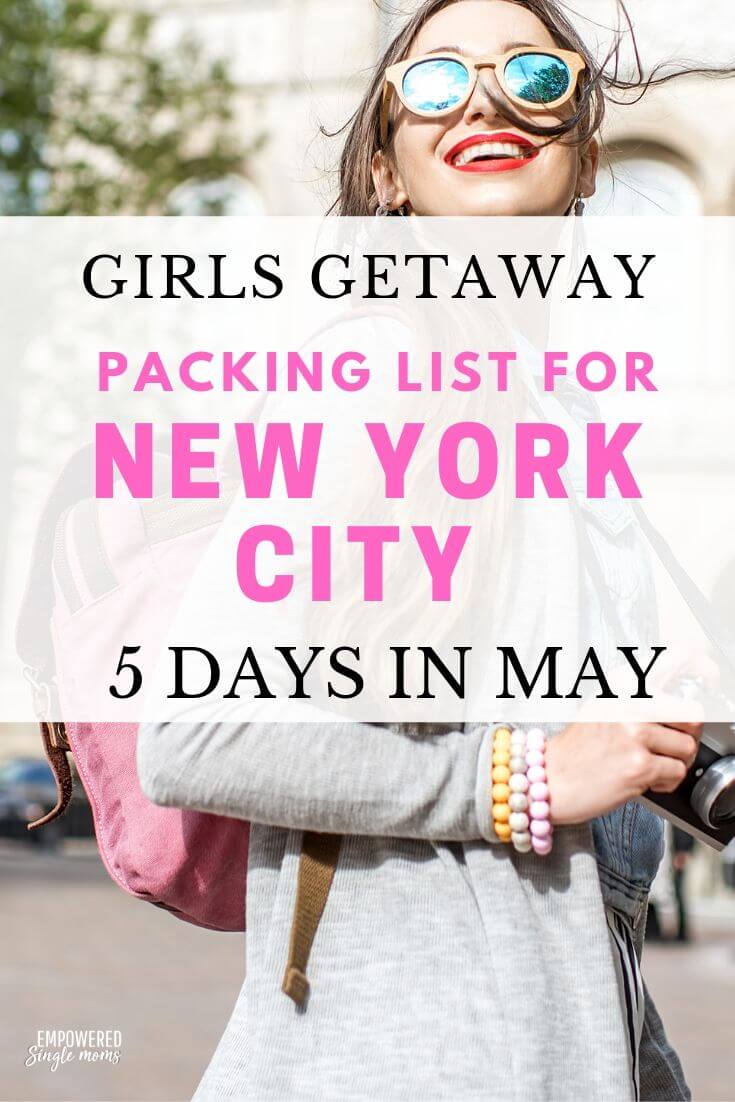 Good Walking Shoes
The most important thing you will want on your trip is good walking shoes. We walked five to 10 miles each day according to the women who were wearing fitbits.
One of my nieces said these are the best brand of hiking sandals. One of my sons who has wore them for a summer as a canoe guide also recommends them so they are on my wish list. I think they are more attractive with capris, a skirt or dress than tennis shoes or hiking boots.
Do I need a dress?
That depends on your plans for the trip. People do dress up to go out to a nice club or restaurant, so if that is on your agenda bring a nice dress.
I thought I might need a dress for the Broadway plays, but I didn't. New York City is geared for tourists. People were wearing everything from jeans to nice dresses.
In case you do want a dress these are as comfortable as jeans and come in many different colors. Just click on the dress to see your color options.
The long one does run a little long, so if you are short you can hem it or just tie the hem in a know to shorten it and give it a casual look.
Toiletry Bag
If you are going with a group and sharing a bathroom like we did a toiletry bag makes it much easier to make sure you have everything and get in and out of the bathroom quickly.
I gave toiletry bags similar to this for Christmas a few years ago and one of my sons who used it in his college house and spent a year in Europe traveling between places weekly wore his out and asked for a second one because he wore the first one out.
If you are using your phone for your clock, to keep track of your tickets both play and airline, and to navigate the city streets and subway system you will want to make sure your battery doesn't go dead so bring a portable phone charger.
Water Bottle
People were paying between three and seven dollars for bottled water. You can cut your expenses by bringing a refillable water bottle. You will want water because it can be warm and you will do a lot of walking.
Related to this public bathrooms are in short supply in New York City so plan your bathroom breaks and if you see one you probably don't want to pass up the chance to use it.
Related: How to Afford Travel as a Single Mom
Pajamas
These are my favorite. They are modest enough to be seen in the hallway on your way to the bathroom and so comfortable.
They are also a great choice for loungewear. That way if you decide to take a shower after spending the day walking and still want to have a glass of wine in your Airbnb living room with the group you will be okay.
These are the things am either glad I packed or wish I had, so I hope they make your New York City trip a little easier and more fun.