Plan old fashioned summer family fun activities that harken back to a time before teenagers had cell phones and video games were a favorite activity.
These activities will give you a chance to connect with your kids and make memories.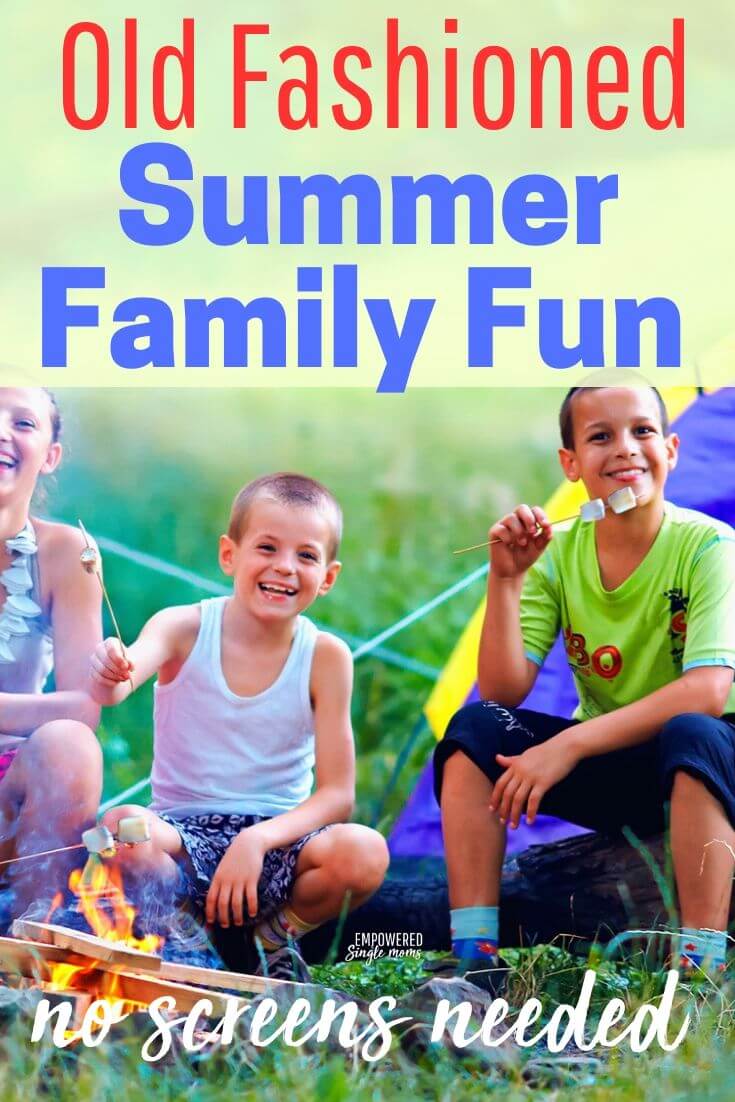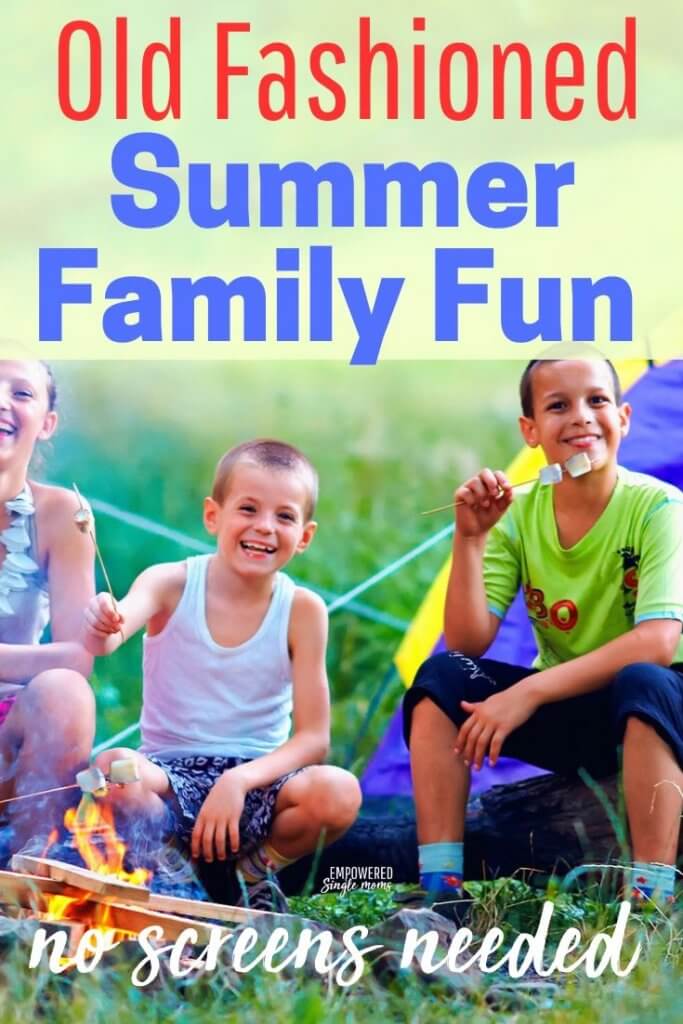 This post may contain affiliate links, if you buy a suggested product I will earn a small commission. We are a participant in the Amazon Services LLC Associates Program, an affiliate advertising program designed to provide a means for us to earn fees by linking to Amazon.com and affiliated sites." Read the full
disclosure policy here
.
Some of my favorite memories as a child are playing family games in the evening. I have favorite memories as a mom of taking the kids to the lake or park both as a family and with another mom and kids.
Try some of these activities so your kids remember something besides watching YouTube videos of other people doing things and playing video games.
Classic Family Activities to Do with Kids
Go to a county fair
If you don't live on a farm this is a great place to go visit the cows, pigs, sheep, and chickens. You can explain were milk, meat, eggs and wool come from. Even if you live on a farm the rabbits and goats are fun to visit.
Go to the swimming pool
If there is a diving board try it out.
Swim in a lake
Bring along a picnic and spend the day at the beach. Leave your cellphones at home or in the car. Make the day even more fun by bringing along some water noodles or fun air mattresses.
Build a Sand Castle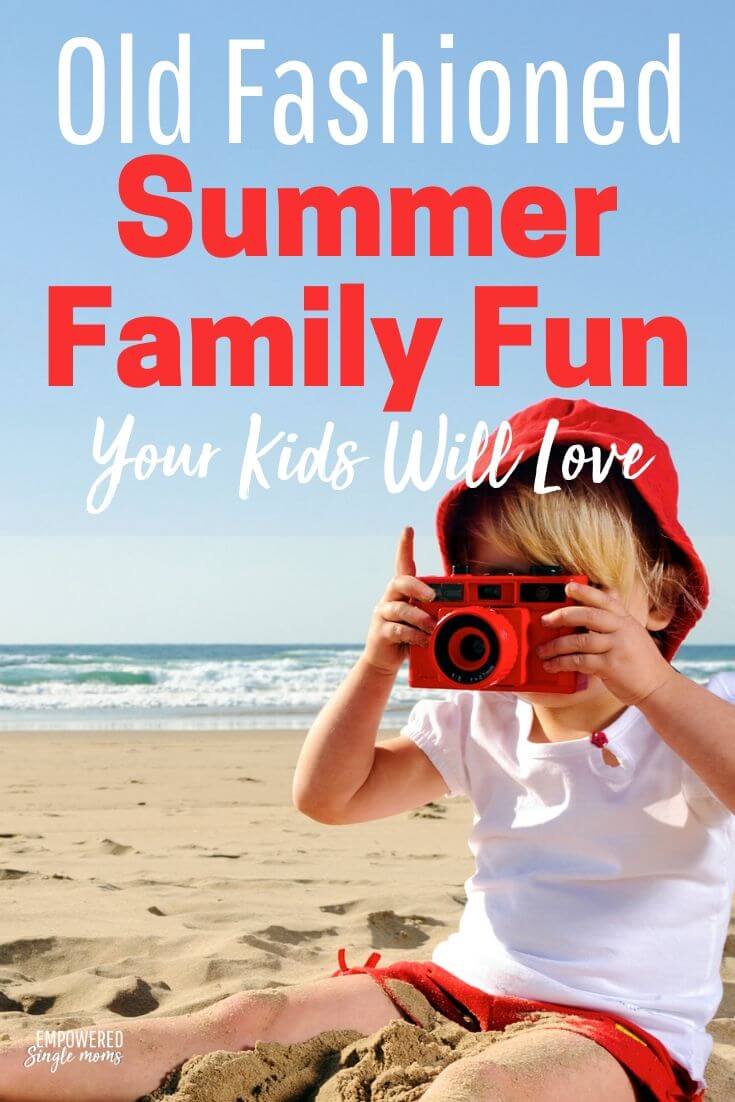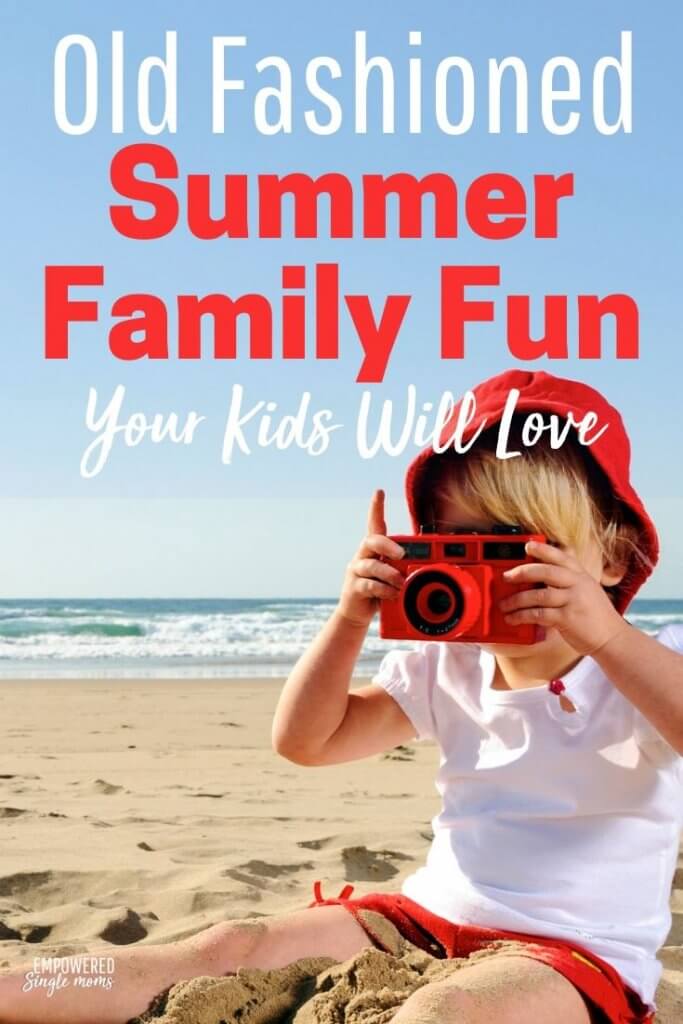 Try out a canoe or kayak
If you don't have a canoe or kayak you can often rent one at a state park for a reasonable price. Our local college has an outdoor recreation center that has canoes, kayaks, and sailboats for rent. If you are going to try a sailboat get a lesson or two. A canoe or kayak a 5-minute explanation or watching a YouTube video will give you the basics.
Outdoor concert
Often there are free concerts in the park in the summer.
Go on a family bike ride
Visit a Zoo
Pick berries at a berry farm
Berries are great to eat fresh, make a pie, make homemade jelly, put them over vanilla ice cream or have them with yogurt.
Make a pie with the berries
My favorite strawberry pie is a graham cracker crust fresh berries a packet of this and top with whipped cream.
Make homemade jelly with the berries
Use these vintage jelly jars.
Plant a garden
Nothing tastes better than homegrown tomatoes. My two favorite ways to use fresh tomatoes are a caprese salad or bacon lettuce and tomato sandwiches. A close third is fresh tomato soup. I roast the tomatoes add some basil from my garden a little salt, pepper milk or vegetable broth and a little half and half, it is the best with a grilled cheese sandwich.
Herbs are fairly easy to grow even in a pot if you don't have a garden space and are great added to a salad. Basil is my favorite to make fresh pesto and much cheaper than buying it.
Related: 61+ Activites for Bored Teens
Old Fashioned Summer Family Field Trips
Visit a farmer's market
There is usually a larger variety of produce than at the grocery store and many farmers markets also have live music, baked goods and crafts for sale. If you go a little hungry pick up a roll or scone for breakfast.
Go to the park
Go Camping
You can go to a local state or national park or camp out in your own back yard.
Visit a museum
Play tourist in your home town
You can spend a couple of hours, an afternoon or spend several days and make a staycation of it. So often when we live somewhere we don't take the time to visit the things people come thousands of miles to see.
This is a great series of family travel guides that includes several major cities.
Take a Road Trip
While you are thinking about being a tourist look for something interesting 2-3 hours from home and go on a road trip to visit it. Stay overnight or make it a day trip.
Leave the electronics off or at home. Read a book out loud, sing songs or play car games to keep everyone entertained.
Related: Fun Things for Teens to Do in the Summer
Old Fashioned Family Fun at Home
Make homemade play dough
Here is a favorite recipe I love how it smells when we make it.
Play lawn games
Slip and Slide or run through the sprinkler
Tie Dye T-shirts
We did this for one of the kids birthday parties and it was a hit. The kids had a fun activity and left with a shirt as their party favor. Depending on the age of your kids you could do matching shirts.
This is a great family activity for a rainy day or spend several days putting it together when you have a few minutes between things to work on it.
Decorate your sidewalks with sidewalk chalk
Identify the constellations
Get a book like this one to help you identify them.
Make smores
Make homemade ice cream
This will be even better if you've been to the berry farm and have fresh berries to go on top.
You can use an electric ice cream maker or try this ball which will take more work but might be fun.
Play marbles
Build a fort
You can build one inside with appliance boxes or blankets and a clothesline or table. Outside you can use scraps of wood or make it out of cardboard boxes.
Play tag
A good way to get some exercise and be outside.
Build a bond fire
You can make smores, roast hot dogs or just tell stories and watch the fire. it is a great time to have conversations with your kids.
You might even get fancy and try to make colored flames.
Have a family game night with old fashioned games
Related: Family Game Night Ideas for Tweens & Teens
There are so many ways to make special family memories this summer. The main thing is to spend intentional time together interacting with each other rather than watching the screen or every one interacting with different screens.
What are some of your favorite summer memories? Why not introduce those activities to your kids.