These are great ideas to have fun and stay busy if you are stuck at home or just prioritizing having fun as a family.
Playing family games has become an important part of celebrating Christmas, Thanksgiving, and Easter in our family. It is one way that we intentionally value time together and relationships over adding more stuff.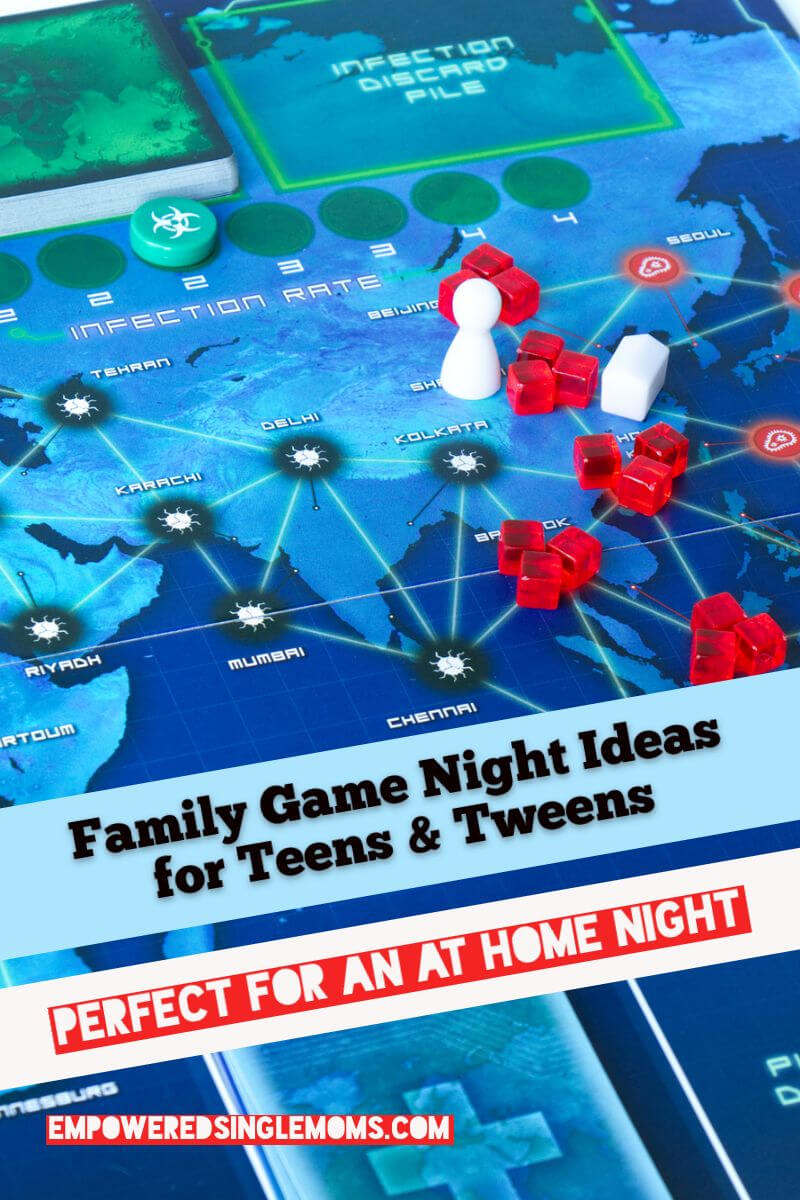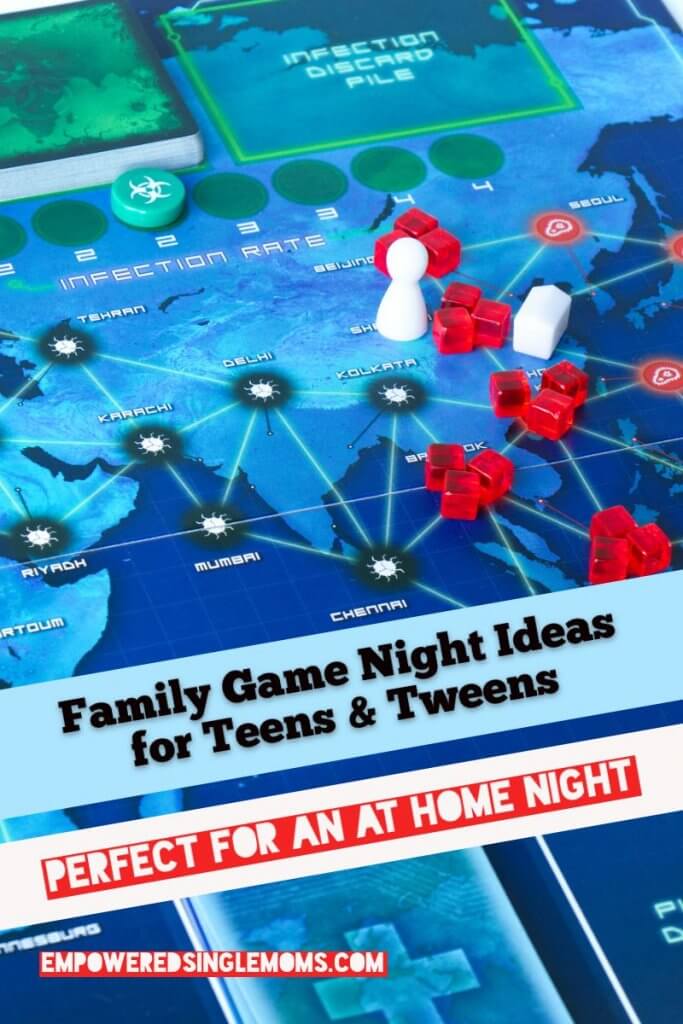 This post may contain affiliate links, if you buy a suggested product I will earn a small commission. We are a participant in the Amazon Services LLC Associates Program, an affiliate advertising program designed to provide a means for us to earn fees by linking to Amazon.com and affiliated sites." Read the full
disclosure policy here
.
Our Family's Favorite Game Night Ideas for Teens, Tweens, and Adults
I really like this game because we worked together as a team to beat the threat. It is especially applicable now when we have a real world wide threat.
Catan is one of my favorite games to play with the boys. A bonus is that it is a fun game to play with a small family of 3-4. They introduced me to it when they were in college, but my son reports that it was one of the favorite games for the 10 year old in his Hungarian family when he was overseas for a year.
This is one of my son's favorite games because he loves trivia. I am terrible at trivia, so it is not one of my favorites, so you decide.
This is one of my favorites and it is educational too. At least one of the moms in ESM Tribe said it was a favorite of her family, but it always took some convincing for me to get my boys to play or making a deal to play the dreaded Bezzerwizzer, which I stopped playing when he graduated from college. He thought it was one of my favorites. (it took him that long to figure out spending time with him was my favorite thing not the dreaded game).
Looking for something besides a board game to do with your kids? You can find 61+ boredom busters for teens and tweens here.
Family Game Night Ideas from the Empowered Single Moms Tribe
I asked the moms in the ESM Tribe (a private Facebook Group I made just for single moms) to help you out by sharing their favorite activity for family game night and here are their suggestions.
I had never heard of this until one of the ESM tribe members said it was one of her family's favorites. Cheating is part of the game. If you get caught handcuffs are involved. It sounds like an interesting twist on an old standby.
There are several variations of this game with Alexa, Europe, New York, Nordic Counties, Africa and several others. Deciding together on which one would be the best is a fun way to practice family problem-solving.
This is a great game to play if your kids are not close in age. Teens, tweens, and kids as young as 5 can enjoy Uno. The little ones will need to know their colors and numbers or have a partner to help them.
ESM Tribe member likes to ignore the rules and go for world domination. My favorite time playing this was when we had friends stay for the weekend. I didn't exactly play by the rules either, because I made a treaty with one of the other players and we won as a team.
There are several variations of this classic game. If you are a Game of Thrones fan there is a Game of Thrones Risk game that would be perfect for you.
More no screen activities: Old Fashioned Family Fun Activities
Ideas from Family & Friends
I have a niece and brother who have teams so I enlisted their help in my research too. Here are their suggestions:
Rise of the Zombies! the Zombie Apocalypse Survival Board Game
I'd never heard about this game before, but a friend said her family loves it. 1-8 players can play this game. The goal is to survive the zombie apocalypse of course.
I never thought of this as a family game, but with kids from 8 to adult, her family loves it. The only time I've played it is at a microbrewery with some folks in their mid-20s. Some cards can get a little racy or off-color, so if you aren't comfortable with that this one might not be your thing.
We played this at Christmas. It is a great opportunity for family teamwork if you have teens or tweens. I know one couple who plays it together for an at home date night after the kids go to bed.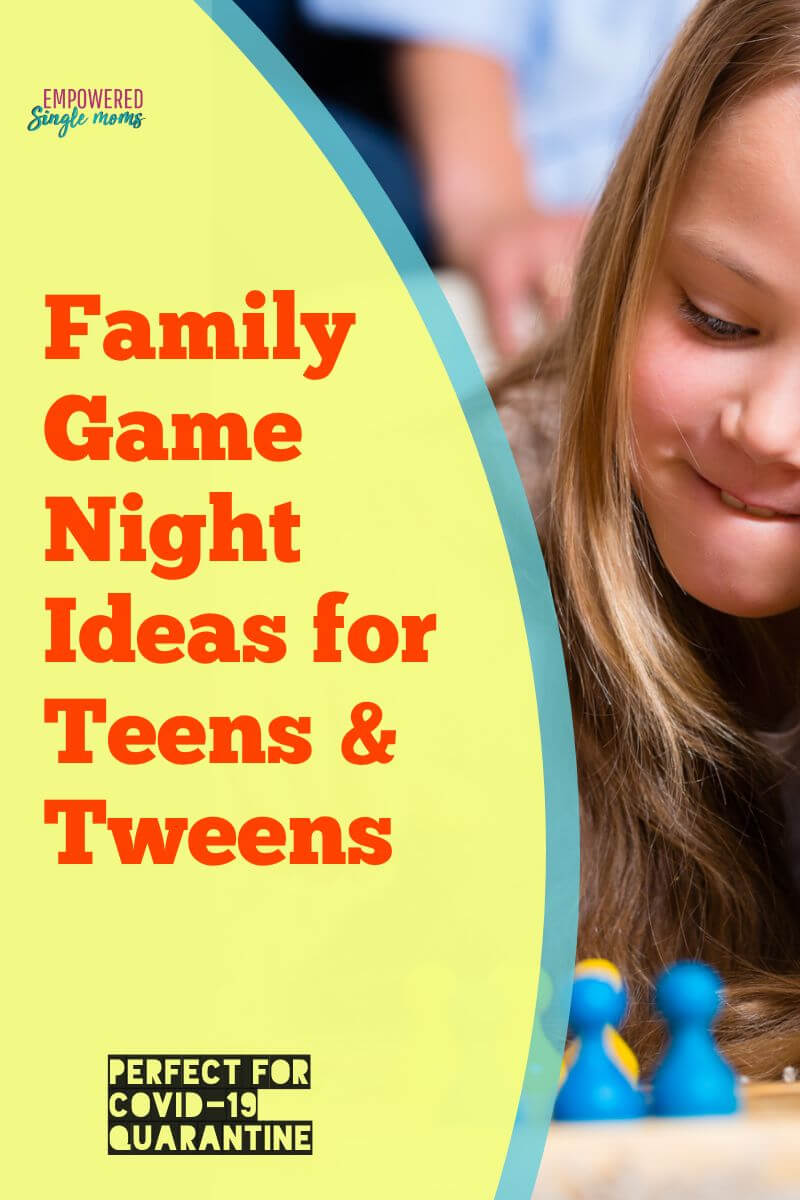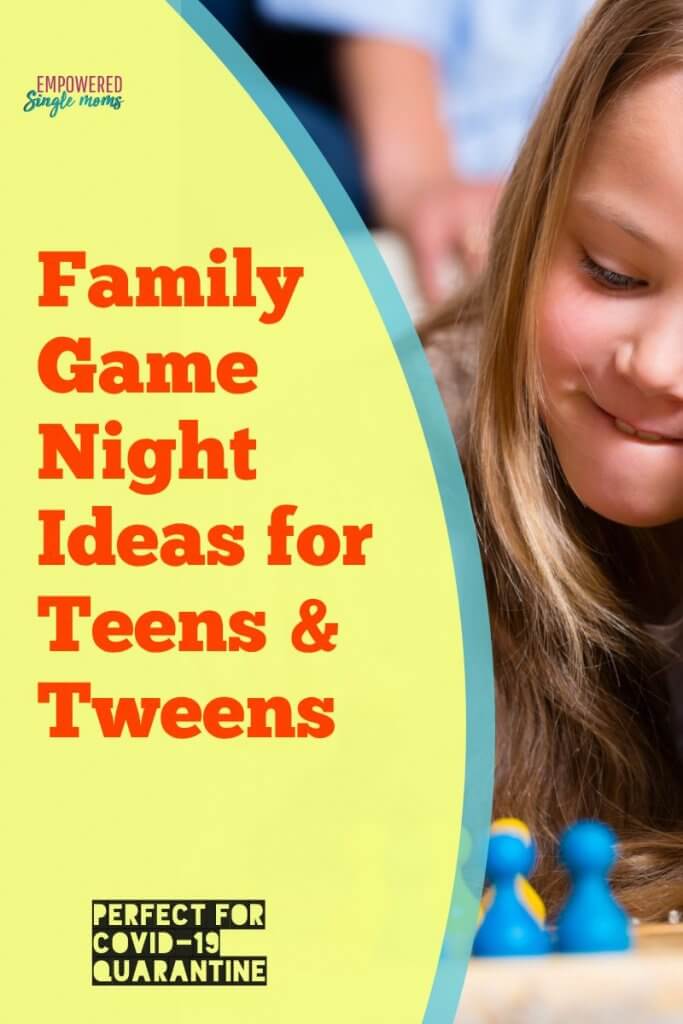 This is an escape room in a box. Since my family loves solving the puzzles in an escape room together this one caught my eye. A trip to an escape room has been a family gift for Christmas a couple of times.
This one is really popular at camp and for youth groups, so probably most fun with a bigger family. Bonus it is free. Click on the heading and it will take you to the directions.
Whether you are celebrating a holiday, have a weekly game night or under self-imposed quarantine to avoid the flu or coronavirus these games will make a staying in night a tradition everyone will enjoy and remember for years to come.
Family game night is a great frugal way to make memories with your kids without leaving home. You can use the same game over making it a cheap way to have fun together. I'd love to hear what your favorite way to spend family time is.
If you are looking for snack ideas a Cocoa Bar or a Popcorn Bar are the perfect choices.
More Ideas to Keep Your Kids Busy During the Corona Virus Quarantine
Massive List of Boredom Busters for Families
42 Fun Activities to Keep Kids Busy at Home
Fun Things for Teens to Do in the Summer
31 Crafts to Make, Sell or Give