Families can be stuck at home and in need of boredom busters for several reasons.
Maybe it is below zero outside, maybe you are avoiding getting exposed to something, maybe you are short of money. Maybe you are trying to work from home and you have the kids there with you.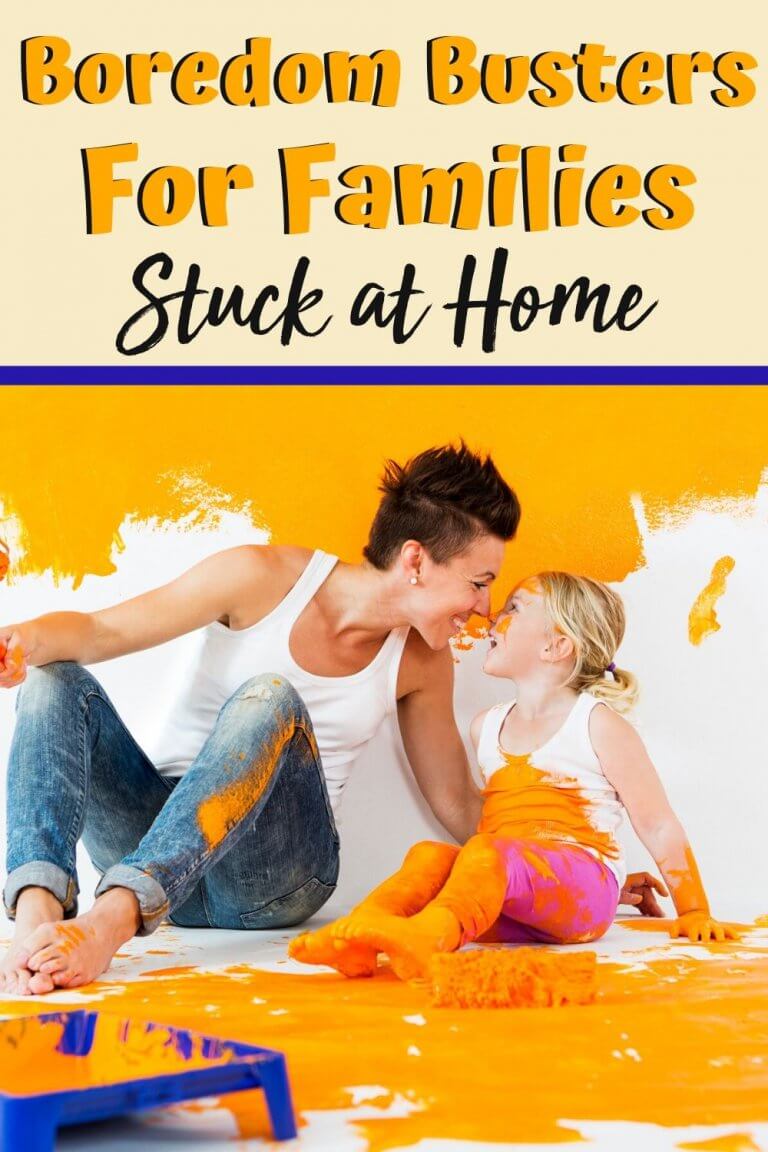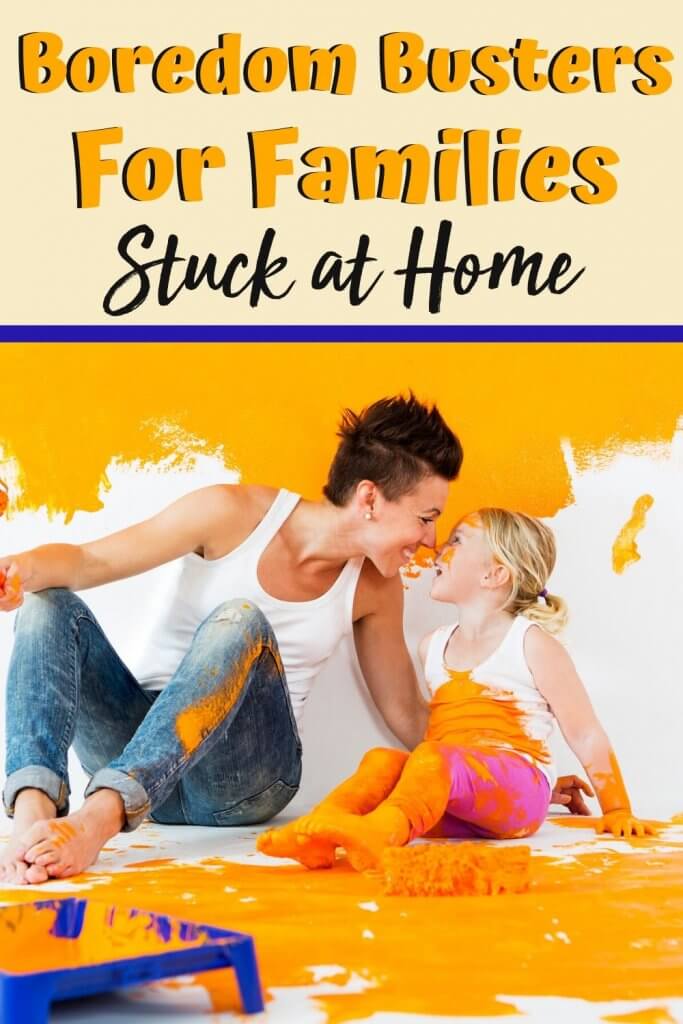 Whatever the reason you are stuck at home you don't need to be bored. There are hundreds of fun activities to do as a family.
This post may contain affiliate links, if you buy a suggested product I will earn a small commission. We are a participant in the Amazon Services LLC Associates Program, an affiliate advertising program designed to provide a means for us to earn fees by linking to Amazon.com and affiliated sites." Read the full
disclosure policy here
.
Play charades using movie titles, songs or T.V. shows
Family Karaoke–search Sing King on YouTube is a fun channel to get you started
Family Kazoo Band. If you aren't sure how to start this book will help you out.
Put a Puzzle together. This is my favorites and there are so many options from jigsaw puzzles with different size pieces to 3D Wooden puzzles.
Make a model or a Lego creation get really fancy and add lights to your creation.
Rearrange a room
Paint a room, if it is one of the kids' bedrooms let them pick the color (you may want to exclude black from the options)
Make a bonfire and make smores or roast hot dogs or bacon over the fire
Do an obstacle course in the yard
Do a puppet show, if you don't have puppets you can make them or stuffed animals will work in a pinch.
Go for a walk around the neighborhood looking for signs of the season
Have a murder mystery night
How Do I Stop My Kids From Getting Bored?
Here are even more activities to do as a family when your kids are bored. Some of the lists have only activities to do at home and others have a mixture of at home and away from home activities.?
Free Boredom Busters for Families
If you can leave town try some of these virtual experiences to explore the world.
Is It Okay for Kids to Be Bored?
Boredom has many surprising benefits. A little boredom can be a great way to spark creativity. Boredom can be a motivation for change. If you are bored it may spark your kids to pick up a hobby like drawing, playing music or sports. All of those activities need significant practice to be proficient.
Boredom is also an opportunity for self-reflection. Journaling can be a great way to increase self undersanding, but it takes time to sit quietly and thing.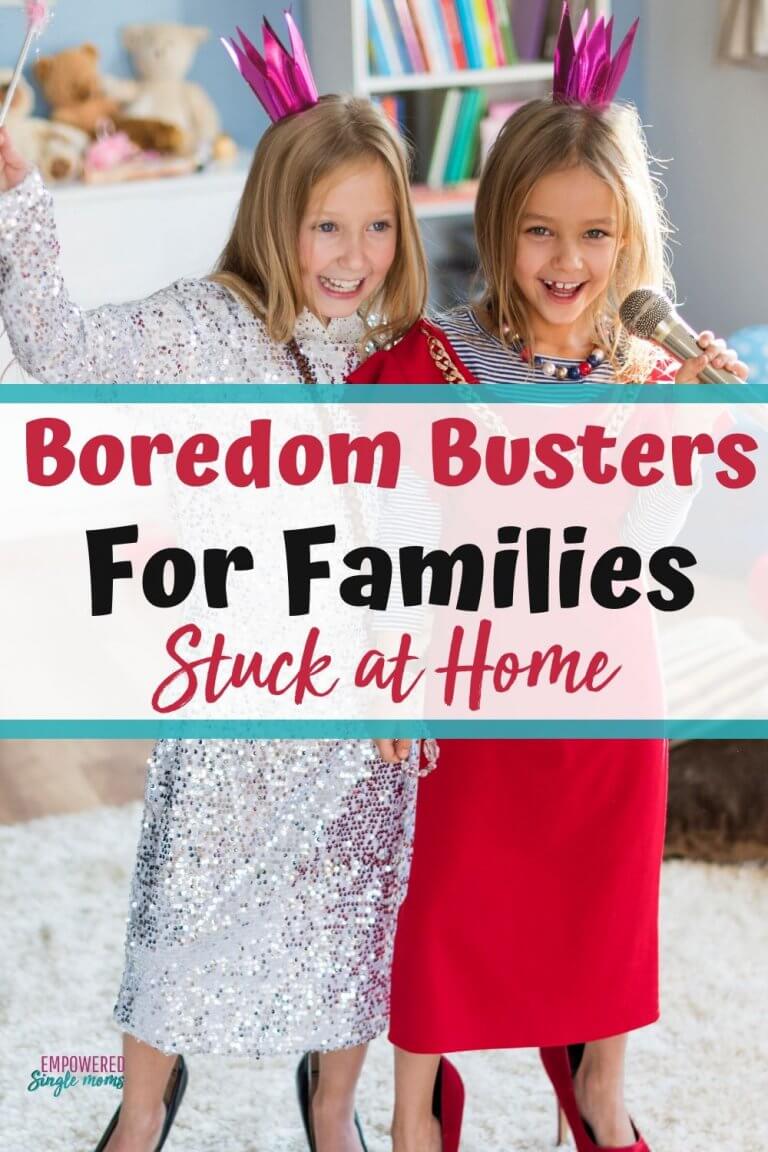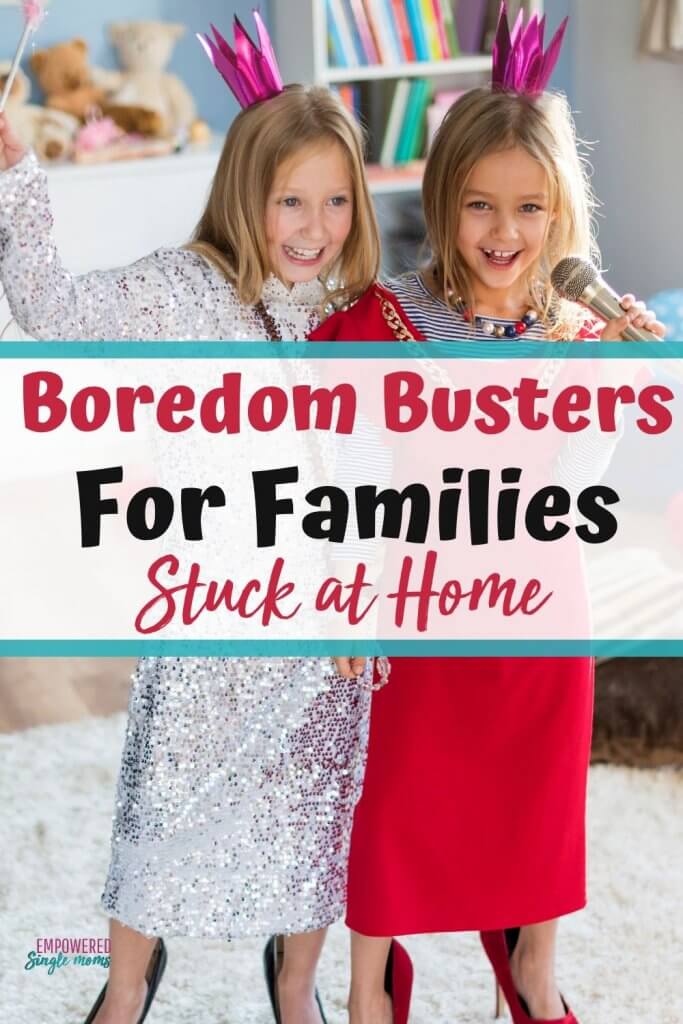 How Do I Fight Summer Boredom?
Three months of summer is fun at first, but by August kids are often missing friends and the structure of school. These two lists are great boredom busters for summertime.
Plan old fashioned summer family fun activities that harken back to a time before teenagers had cell phones and video games were a favorite activity.

These activities will give you a chance to connect with your kids and make memories.

Are you wondering how your teens are going to stay busy all summer? Can you already hear them saying, "I'm bored"?

They could be busy on their electronics vegging out in front of a screen, but there are so many other things they could do. If you are like me the idea of a little screen time for teens is okay, but if that is what they are doing most of the summer it seems like a waste of a summer.