Use future family goal setting to develop a sense of belonging to a team. Involve your kids in the process to teach them important life skills.
One of the hardest things about becoming a single mom was I lost the dream I had. Grieving the dream of what I hoped and planned for was harder than losing what we actually had at the end. Sometimes life was so exhausting that it was a struggle to through the day.
Do you ever feel that way? If you do the idea of family goal setting or dreaming a new dream may seem like pie in the sky. But goal setting is worth the effort and easier than you might think.
This post may contain affiliate links, if you buy a suggested product I will earn a small commission. We are a participant in the Amazon Services LLC Associates Program, an affiliate advertising program designed to provide a means for us to earn fees by linking to Amazon.com and affiliated sites." Read the full
disclosure policy here
.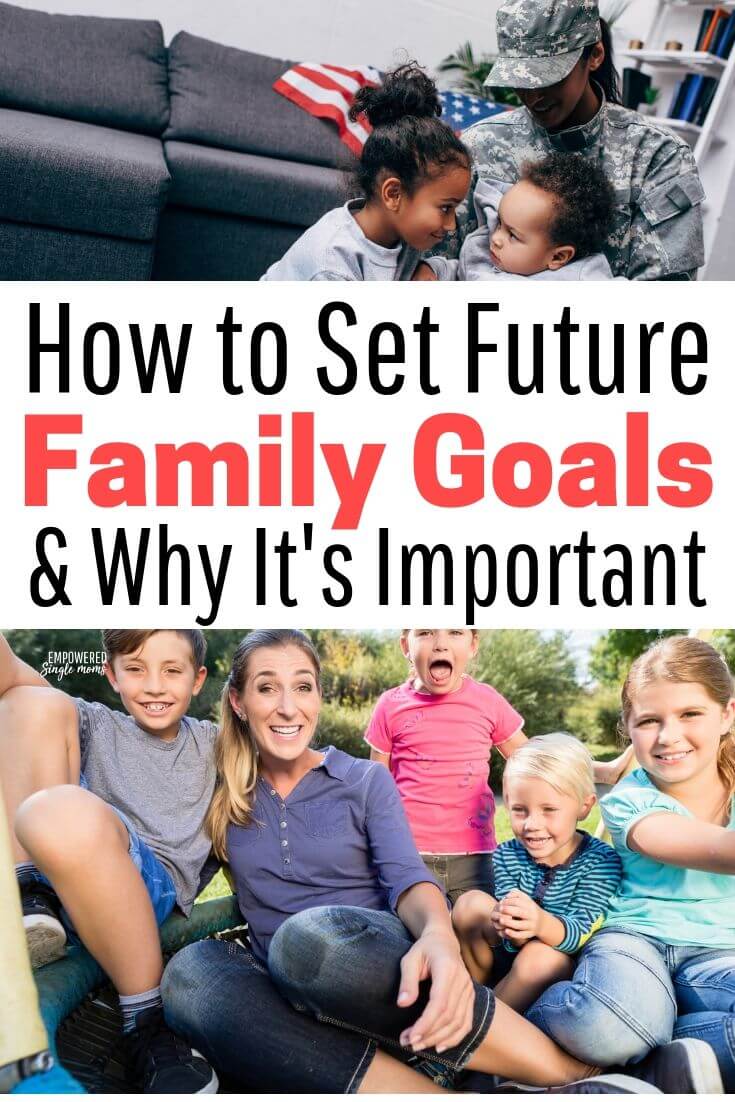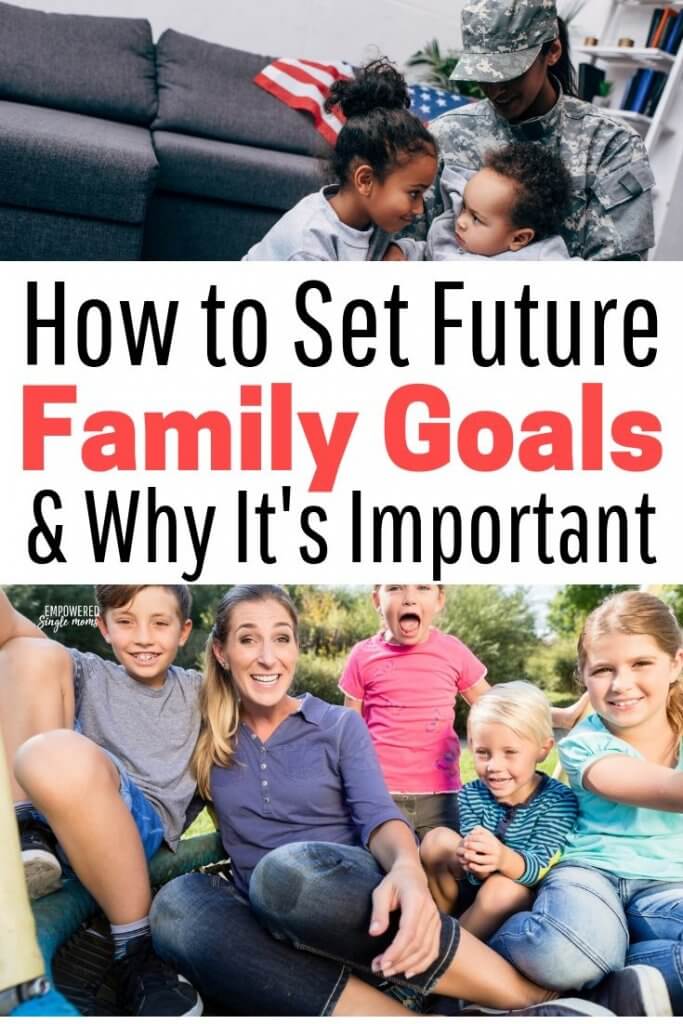 I believe in goals setting. Both personal and family goals are important. Our family sets long term goals and short term goals. It is how we stay focused on what is important rather than drifting through life marking time regretting how we spend our time.
It is an important life skill for the kids to learn. Make it fun so they don't even realize they are learning something important.
1. Brainstorming
Start with brainstorming a list of possible goals. Make sure everyone in the family is heard. Write everyone's idea down so that they can see their idea and so can everyone else. It can be more fun if you write down ideas on sticky notes or a flip chart this will make brainstorming your family goals seem more like a special occasion.
Ideas may start out vague here are some examples of how the goals might look at first
Eat healthily
Have more fun
Help People
More family time
Better family communication
Be involved in a religious community
More family meals
Limit screen time
Less clutter in the house
Spend more time with family friends
Read more books
Spend more time with extended family
Redecorate the living room
Repaint the bedrooms
2. Choose One Goal
Choose one goal everyone can get excited about. Once you work through the process of making the first family goal specific and break it down into actionable steps you will have a doable plan.
Once you've worked through the process on your first goal if everyone is up for setting a second goal go ahead or save that for another family goal setting session.
3. Make your future Family Goals Specific
Break the big idea goals down into actionable steps. Maybe your family goal is to go on a special trip. You will need to figure out a plan for how to save for the trip, decide what you want to do, and where you want to go.
S.M.A.R.T. goals are the gold standard in business goal setting. It stands for specific, measurable, actionable, realistic and timely.
4. Identify Obstacles to Meeting the Goals
Once you have a big goal and actionable steps you are not done. Brainstorm obstacles to meeting the goal. When you identify possible obstacles identify how your family will overcome the obstacles to meeting your goals. This is a great opportunity to teach your kids problem solving another life skill they will need. The EMPOWER method is one of my favorite ways to teach problem solving.
5. Make the Process Fun
Set the tone by letting your family know you will be having a family meeting about goal setting and schedule it a day or two in advance so that everyone has a chance to think about it. Tell the kids to come to the meeting with ideas.
Have your family goal setting meeting when everyone is rested and well-fed. No one likes to work on goal setting when they are tired or hungry.
Using the right props isn't necessary but it can add to the fun. Fun sticky notes for everyone to write their ideas on or a big sticky note tablet with colorful markers to record everyone's ideas can make the process seem more special and ensure that everyone's ideas are recorded.
Once you have all of your family goals set you might even do a family inspiration board, but save that project for a different day.
Family Goals Examples
Eat more healthy can be made into a specific goal by making in measurable
2 meatless meals per week
5 servings of fruits and vegetables per day
Eat a salad at dinner
We will have home-cooked no processed food meals 6 days per week
Use the Food in a Flash meal planning system
Have more fun can be made more specific with
Schedule a weekly family game night
Have a weekly family activity
We will go on a yearly vacation
We will do a fun activity together every weekend
Specific, measurable goals to be more active as a family
Finish Shamrock Shuffle (or other specific race) as a family
Family bike ride 3 times a week this summer
A less cluttered house gets specific with
10 minute tidy every night as the beginning of bedtime routine
Other examples
Go to church once a week
Family devotions every night
Make a schedule and take turns cleaning up after dinner
Everyone will have a room they are in charge of cleaning each week
Have zero debt (this is a great book to use as a guide & for motivation)
Why It is Important for Kids to Learn How to Set Goals
Goal setting is a life skill that we all need if we want to avoid drifting through life with melancholy angst well into middle age. Setting fun family goals is a way to make goal setting fun for kids and help them to see that when they set goals they are able to make things happen.
During the late teen years and early twenties is when they will decide what their future career or at least their first career will be. This will go much more smoothly if they know how to set goals.
Related: How the Best Family Rule Ever Will Change Your Life