One of my favorite traditions is playing family games on Christmas Eve. After the busyness of getting ready for Christmas, I love the relaxing time of being together playing.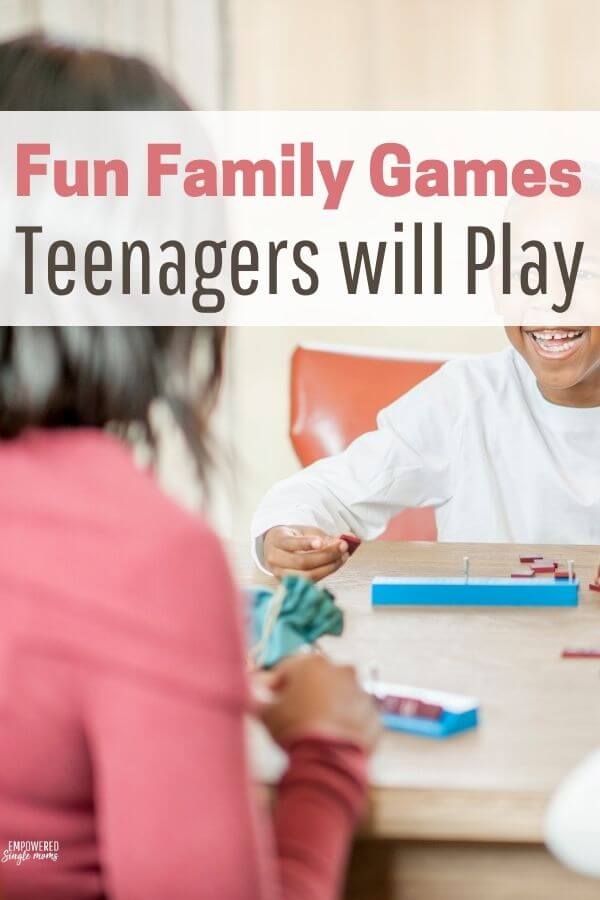 This post may contain affiliate links, if you buy a suggested product I will earn a small commission. We are a participant in the Amazon Services LLC Associates Program, an affiliate advertising program designed to provide a means for us to earn fees by linking to Amazon.com and affiliated sites." Read the full
disclosure policy here
.
In the business of raising children, doing laundry, cooking cleaning and working to pay the bills often special fun time gets neglected or at least it did for me. Playing family games is a great way to have intentional time together.
Playing games as a family is one of my favorite memories of my childhood too. Life was busy and often there was not time to play a game. There were some special times when my dad made the time. I remember relishing in those times playing a game as a family. Yahtzee was one of my favorites, because it is a combination of strategy and luck, much like life. My dad also used it as a way to help us with math skills.
Games teach many life skills. Some are obvious like learning strategy with Jenga, chess and checkers or learning math with Yahtzee. When I worked in a treatment center for teenagers with emotional and behavior problems we often used games to teach social skills like cooperation, being a graceful winner or a graceful loser. Games provide an opportunity to teach how to deal with disappointment and frustration.
Trivia Games
One of the favorite types of games in our family is trivia. More accurately it is a favorite of my sons.
I am terrible at trivia. I think they like playing family trivia games because it is likely I will lose the family game. In trivia one can learn insignificant information, but it also leads to interesting conversations like how could I possibly know who Wolf Man Jack is, since the children had never heard of him.
Sometimes just being around for more years gives me an advantage. I bet you can think of some interesting conversations you have had sparked by the answer to a trivia game.
Or sometimes it will lead the curious to do some research and learn more about something. A great boredom fighter.
Strategy Games
If you are not a trivia person these will be more fun for you. I know they are for me.

If your family is into crime T. V. or reading mysteries this subscription box is the perfect game for you to play with your teenagers.

Classic Board Games
There are classic games, you can play as a group or two people can play for special one on one time.


Or best selling games if you want to try something different. As an added bonus games are a great way to have family or even couple's fun and stay on a budget all year round.
Though puzzles are not technically games they are a great activity to bring a family together.
Puzzles give you an opportunity to work together and visit. You can work on a puzzle for days, if you have a place to set it up.
Several winters we had a puzzle going on the coffee table in the living room.
One of my social work professors said she liked to work on puzzles with clients who felt their life was falling apart, because it gave them an experience in putting pieces together and changing chaos into order. I often think of this image when I am going through a period of transition that feels like someone dumped my life upside down like a box of puzzle pieces.
For me there is something affirming and hope filled about seeing a jigsaw puzzle come together. Some people like to do puzzles alone, but I enjoy it more as a group effort.
Here are some ideas for great family puzzles. Click on the picture to find more great puzzles.
The most important thing about family activities is to have fun and make good memories.
Reading is another favorite family activity and I talk more about that in Best Books for Young Children. What are your favorite games or family activities?
More Christmas Ideas
Just the Right Gifts for Men Who Have Everything
Budget-Friendly Stocking Stuffers for Adults
Frugal Gifts People Actually Want to Recieve