In the reality of the summer of 2020 most camps have canceled programs at camp. Here are some ideas to make your own summer camp at home.
You are probably looking for fun activity idea
s to keep your kids engaged and not bored this summer since camps and many other summer activities like sports and summer theater have been canceled.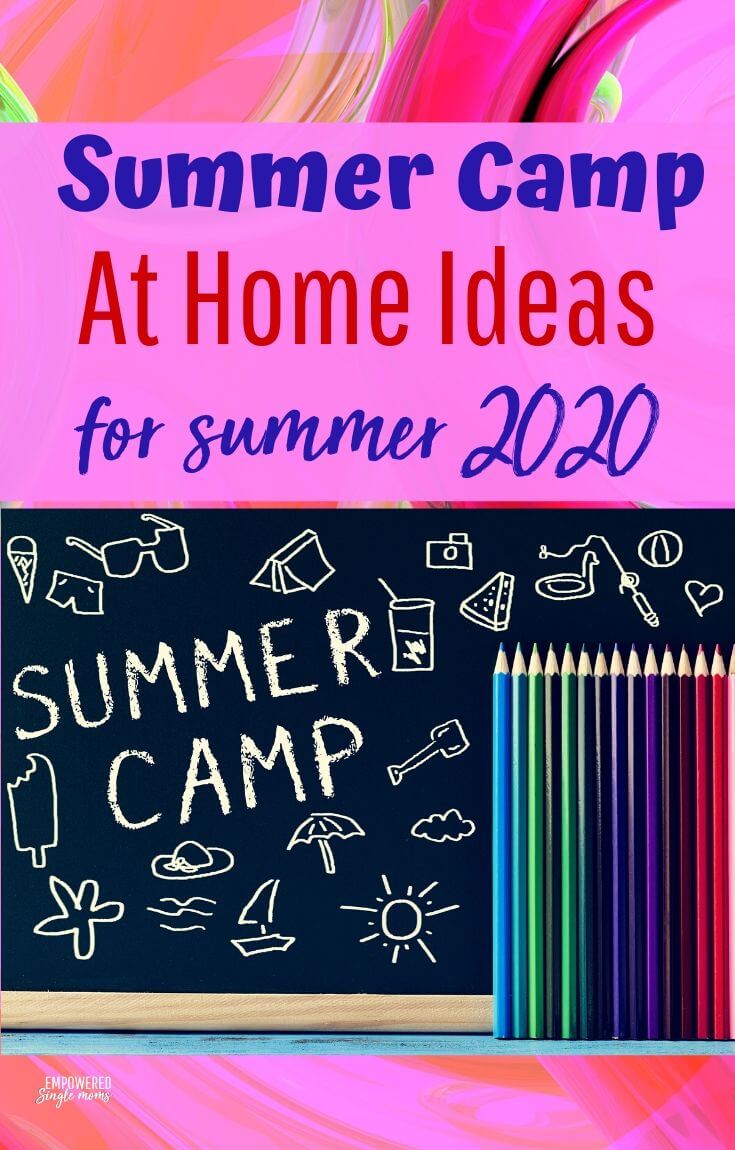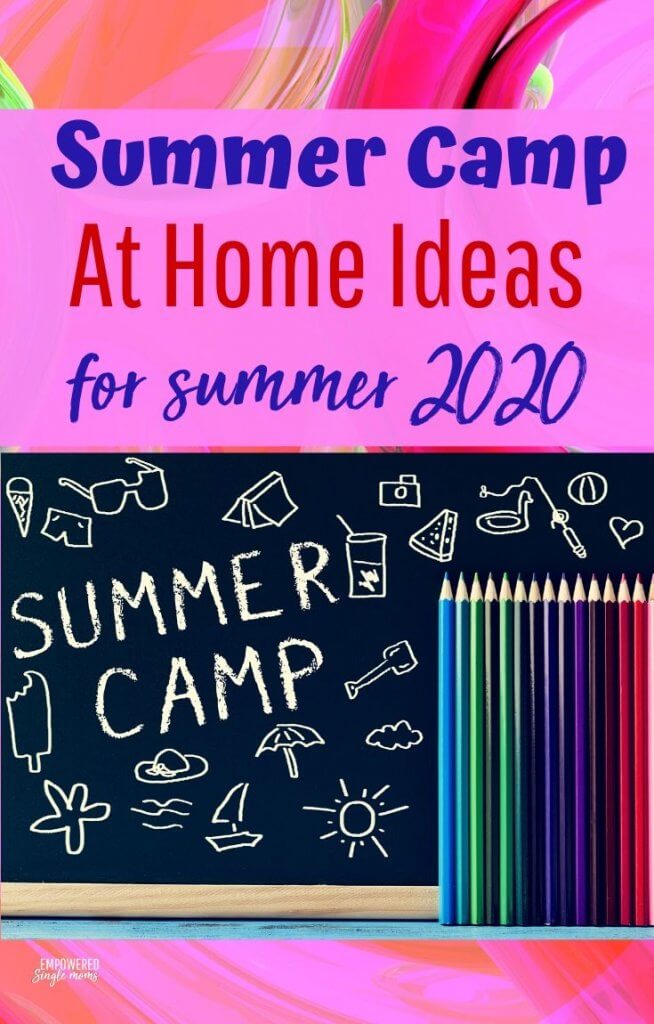 This post may contain affiliate links, if you buy a suggested product I will earn a small commission. We are a participant in the Amazon Services LLC Associates Program, an affiliate advertising program designed to provide a means for us to earn fees by linking to Amazon.com and affiliated sites." Read the full
disclosure policy here
.
Having things to look forward to that are out of the ordinary day to day routine is part of the fun of summer. Even though many of the regular summer activities have been canceled that doesn't mean your kids can't have loads of fun this summer.
Think of ways to involve your kids' friends, cousins, or even aunts, uncles, and grandparents even if they can't get together in person and it will increase the benefit by strengthening relationships. Your kids can do the same activities as friends and have a virtual activity time to work on projects together or at the end of the day do a quick face time call with friends or family to share their project.
What is an alternative to sending the kids to camp?
Part of the fun of summer camp is looking forward to the adventure. You can build some anticipation even if you can't leave town by setting family goals and making a family bucket list for the summer.
Get your kids involved in coming up with ideas of things they would like to do. You can plan a staycation or design your own summer camp with activities for teens or younger kids with ideas here.
Summer Camp at Home
Summer Camp at Home by Sunshine and Whispers is designed for kids 4-9 years of age. Sara has some adorable ideas for you to try with your kids. She has 9 themed weeks of activities for you do do with your kids including Disney, Space, Pirate, and Superheros. Click here to find out what the other activities are for you to try.
Summer Camp Kit Ideas
Another fun idea is to get a summer camp kit. Someone else does all the work of planning the activities and gathering the supplies. Your kids and you get a fun surprise in the mail.
You can make this even more fun by coordinating with some of your kids' friends to all get the same camp in a box and go through the activities together connecting through a video platform to do the activities together or show each other what they have created.
It will be a camp to remember when your kids and their friends can all have camp together without leaving their own homes.
Some of the activities are being led by Girl Scouts of Texas. You can trust the Girl Scouts to do an excellent job in planning and leading programming.
This virtual camp provides incredible activities delivered directly to your door and at a major discount.
Trying that really cool science, crafting, or activity box without having to spend a fortune.
It's a great way to kick off summer if your kids are feeling sad about not being able to be in their regular summer activities or play with their friends.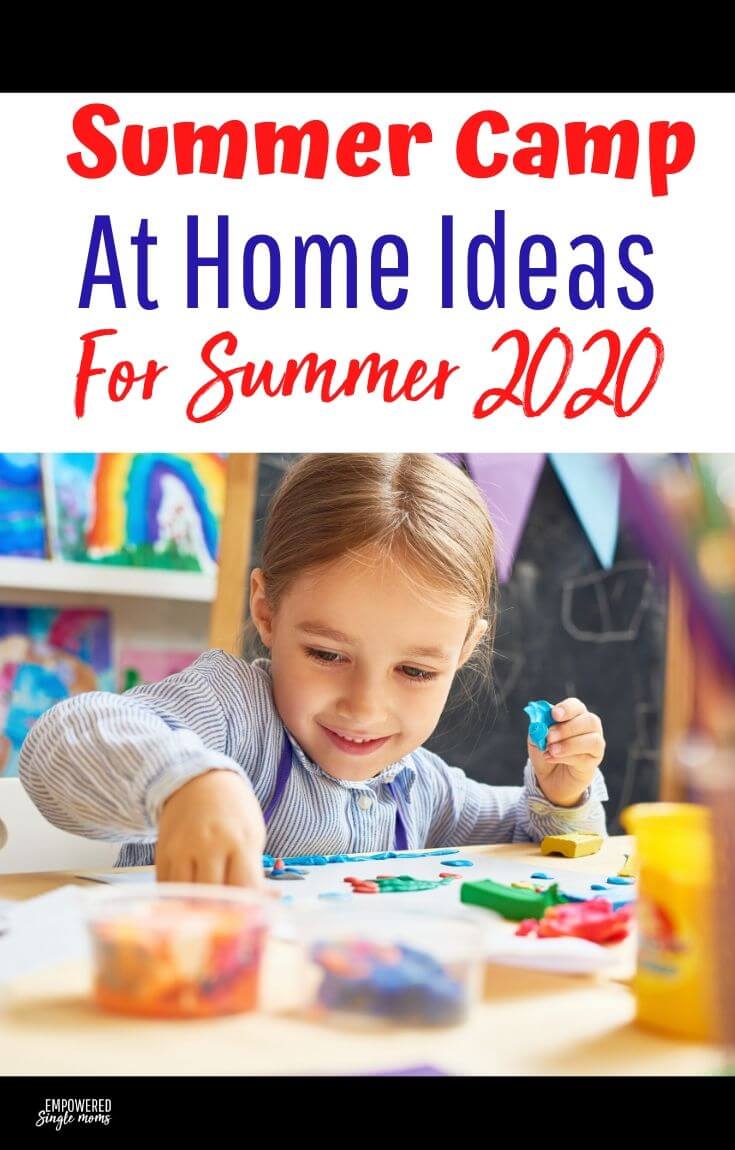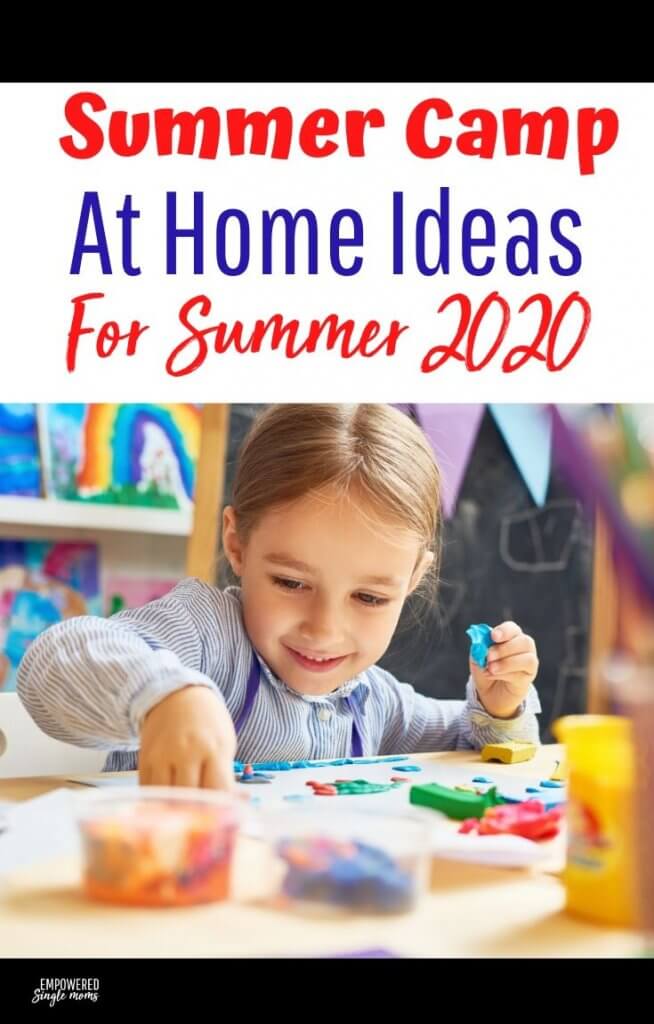 Science & Community: Save the Oceans with Club SciKidz Labs
Arts & Crafts: DIY Grass-Head Caterpillar with Curiosity Box Kids
Culinary Arts: Campfire Cooking with Little Sous
Technology: 2 Green Energy Projects with Creation Crate
The Arts: Guided Unicorn or Horse Drawing with Guide Dots
Learn more about Summer Camp Crate Joy here.
S.H.A.R.K. (Science, Hands on, Art, Recreation, and Knowledge) will customize activities around for children ages 3-15. S.H.A.R.K. will design an activity box around your child's interest. Some of the activity boxes you can get are Pokemon, princesses, superheroes. Tell them about your child to make the activities not only fun and educational but memorable. Find out more about how to design a box personalized for your child here.
This camp is geared towards 18 month- 6 year olds. Each day of camp includes the supplies needed for a movement activity and a craft project, written directions and link for correlating music and movement videos so that you can sing, dance, and move along! Each day of camp is a new adventure theme including dinosaurs, wild west, safari, under the sea, and space.
Appropriate for ages 5-12. Fourteen days worth of activities both indoor for rainy days and outdoor activities when the weather is great to be outside. Your kids' friends can join along in a virtual camp. Adult supervision is required which gives you a great opportunity to make memories with your kids. Checkout Camp Fortitude here.
Camps always have t-shirts for sale so kids can have a reminder of the fun memories they made. You can make special t-shirts as part of the at home camp fun too. I like this kit for creating your own camp t-shirt.
We made tie-dye t-shirts one year as a birthday party activity. It was summer and we had everything set up outside so the kids had a great time and we kept the mess manageable.
I hope these ideas inspire you to create a summer camp experience for your kids.