When is Amazon Prime Day 2020?
October 13 & 14, 2020 is Amazon Prime Day this year. Amazon Prime Day is a special two days of deals for Amazon Prime members.
How can I get $30 of Amazon credit free?
When you install the free Amazon app you get a $10 credit. You get another $10 credit for your first purchase with the app and a third $10 credit with your second purchase from the app. It also looks like people with the app will get special deals for the two days of Amazon Prime Day.
This post may contain affiliate links, if you buy a suggested product I will earn a small commission. We are a participant in the Amazon Services LLC Associates Program, an affiliate advertising program designed to provide a means for us to earn fees by linking to Amazon.com and affiliated sites." Read the full
disclosure policy here
.
I am definitely trying out the app. How about you?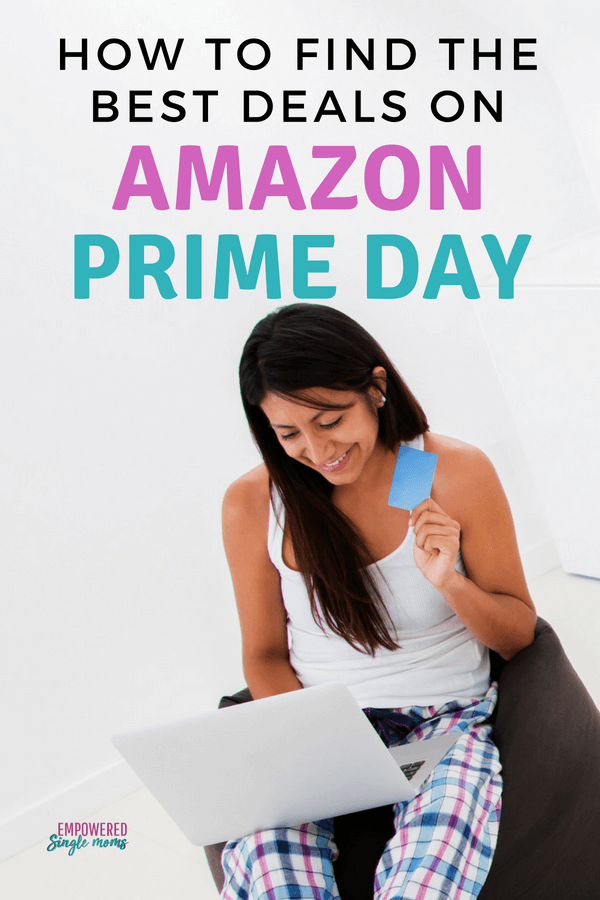 Is a Prime Membership Worth It?
I find ordering my office printer ink from Amazon saves me enough to pay for my Amazon Prime membership. I also love the free shipping for sending gifts to family out of town. This is especially nice for heavy things like the tool sets I sent the kids when they moved into their first apartment or the hand weights I sent my dad when he said he wanted to build up his strength.
If you aren't sure if a prime membership is for you this is a great time to Try Amazon Prime 30-Day Free Trial
. Here are the benefits of Amazon Prime.
Other Benefits of Amazon Prime
Prime Instant Video access to thousands of movies and TV shows
Prime Music you can listen to thousands of songs and albums for free. I especially love the Baby Making Jazz for background music when I am doing paperwork & the Christmas playlists to get in the Christmas mood
Free Audible credits to listen to books on tape.
Kindle Lending Library
Store your photos
Every family needs to make a decision if Prime is for them. I save money by having Amazon Prime.
What You Need to Do to Get Ready for Amazon Prime Day
1. You Need Amazon Prime
If you have Amazon Prime you are good to go. Don't have it Try Amazon Prime 30-Day Free Trial
If you are a student this is a great time to get Prime Student 6-month Trial
.
This will give you $30 of credit at Amazon.
Great 2020 Amazon Prime Day Deals for Single Moms
Bookmark this page and I will add deals as I find them.
Early Prime Day Deals (start before October 13)
Fun Christmas Present Ideas for the Kids
This is a fun idea for family game night.
Great fun to turn your back yard into a movie theater.
There are so many fun ones to choose from and you will save up to 60%
You can get plain black for older kids or fun themes like space for the younger ones.
Amazon Prime Day Deals
There are tons of fun building sets on sale for Prime Day
Christmas Presents to Buy for Yourself
I would have never bought a smart TV, but I won one at a drawing earlier this year and I can't believe how much I like it. It makes watching YouTube videos (church since mine is only doing online services) or listening to music so much easier.
A chance to win a $1000 gift card
Hey somebody has to win why not you?
Favorite ways I've heard to use this are play music, meow at the cat, timer.
Audible will be on sale for $50 off your first year on Prime Day. If you are short on time this is a great way to listen to books instead of reading them.
If you need an upgrade this one is less than half price
Samsonite Hardside Expandable Luggage
Because we will get to travel safely again some day in the future
These are half price and have a pocket for your phone
If you've ever wanted to see who is at your door when the doorbell rings this is for you
Gadgets to Make Life Easier
Robot Vacuum (this one is 60% less than the cheapest I could find a year ago)
Deals on Winter Gear
Be sure to notice the difference in price on the different colors on this one. Color choice makes a significant difference on this item.
Disposable Tie Die Masks for Kids
Here are some of my favorite tools to make a single mom's life easier and better. I wonder how many of those will be on sale on Amazon Prime Day.
What are your favorite finds for Amazon Prime Day?