This post may contain affiliate links, if you buy a suggested product I will earn a small commission. We are a participant in the Amazon Services LLC Associates Program, an affiliate advertising program designed to provide a means for us to earn fees by linking to Amazon.com and affiliated sites." Read the full
disclosure policy here
.
When is Amazon Prime Day 2018?
It starts July 16 at 3:00 pm ET and runs for 36 hours. You can find Amazon's Prime Day guide here.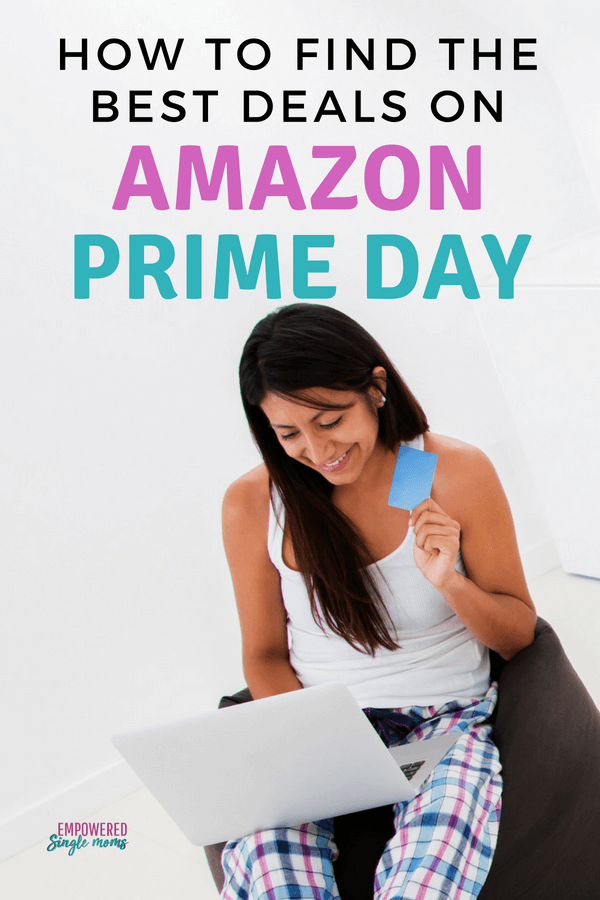 This post may contain affiliate links, if you buy a suggested product I will earn a small commission. We are a participant in the Amazon Services LLC Associates Program, an affiliate advertising program designed to provide a means for us to earn fees by linking to Amazon.com and affiliated sites." Read the full disclosure policy here.
Is a Prime Membership Worth It?
You need a Prime membership to participate in prime day. If you aren't sure if a prime membership is for you this is a great time to  Try Amazon Prime 30-Day Free Trial
. Here are the benefits of Amazon Prime:
Prime Instant Video access to thousands of movies and TV shows
Prime Music you can listen to thousands of songs and albums for free. I especially love the Baby Making Jazz for background music when I am doing paperwork & the Christmas playlists to get in the Christmas mood
Free Audible credits to listen to books on tape.
Kindle Lending Library
Store your photos
Every family needs to make a decision if Prime is for them.  I save money by having Amazon Prime.
What You Need to Do to Get Ready for Amazon Prime Day
1. You Need Amazon Prime
If you have Amazon Prime you are good to go. Don't have it Try Amazon Prime 30-Day Free Trial
If you are a student this is a great time to get  Prime Student 6-month Trial
.
When you install Ebates you get an additional discount up to 5% when you purchase from Amazon and several other online retailers.
Get $10 when you first sign in with the Amazon App. Watch for deals and get notified when they start. In the top left app menu, tap "Today"s Deal", then the "Upcoming" tab. Find a deal that you want and tap "Watch This Deal" to get notified when it starts
 Shop Early Deals July 2-July 17, 2018
With Alexa you get a chance to enter to win $50,000 or a Lexus.
This is a great time to try getting groceries from Amazon. Get Amazon Fresh between July 2 and July 17, 2018, and you will get $30 off of your first order. Prime Pantry is a great way to get basic supplies like cereal and laundry detergent.
My favorite early Amazon Prime Day deals are on books. Audible is for audio books to make long road trips, cleaning or exercise easier to manage. You can find some of my favorite self-help books here and here. These days I listen to way more books than I actually read.
Favorite Deals to Watch
Special deals if you have Echo DotShop Amazon Devices – Save $20 on Echo Dot
Instapot Accessories Instapots sold like gangbusters on Black Friday, so watch for the accessories to be on sale.
Make an Amazon wishlist and watch to see if the price drops on Prime Day. Prime Day is a great time to start your Christmas shopping or buy yourself a gift. Here are my favorite tools to make life easier. What is on your wishlist?
Click on the pictures below to check out some of my favorite Amazon Prime Day deals.
Are you in the market for a new TV? You will save $110 on this one, if you buy it on Amazon Prime Day.
A Roomba is expensive for a vacuum cleaner and certainly a splurge. But it would be sooo fun to have and today you can save over $100. You tell the Roomba to vacuum and it does it for you, the closest thing to someone else taking care of something you will probably get and cheaper than a weekly house cleaner.
This DNA test kit is a third the price on Prime Day. You will get over 75 online reports. Learn about your genetics, ancestry and health.
This looked interesting.
What are your favorite finds for Amazon Prime Day?