Get the tips and tools you need to set up a budget as a single mom that gets all the bills paid and little extra left for fun.
Pay Inequality Makes it Difficult
Figuring out a single mom budget is one of the first challenges after separation. Being able to pay the bills and have something for extras won't happen by magic.
It was one of the first challenges I faced as a newly single mom. I felt like one of those people in the circus trying to keep one more plate spinning on top of a pole. Worrying about what was going to come crashing to the ground next took up way too much energy.
It is a challenge to make ends meet financially. According to the AAUW, in 2016 women in the United States made between 70 and 89% of what men made. The pay gap varies by state.
This post may contain affiliate links, if you buy a suggested product I will earn a small commission. We are a participant in the Amazon Services LLC Associates Program, an affiliate advertising program designed to provide a means for us to earn fees by linking to Amazon.com and affiliated sites." Read the full
disclosure policy here
.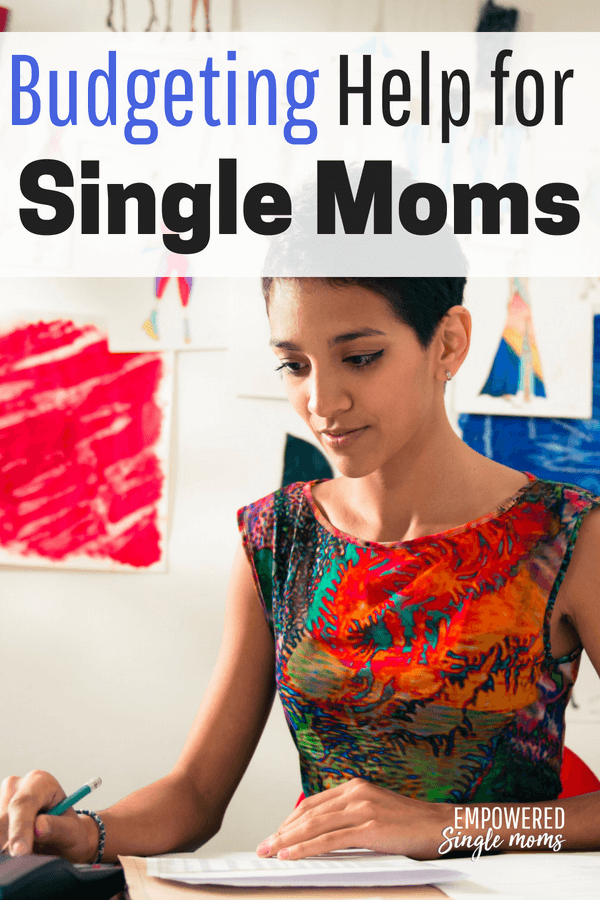 In Canada, women working full time make about 74% of what men make.
Traditionally, there are still more men who are the primary breadwinner in families than women, and even if you both made about the same amount of money when you were together, one income is half of two incomes.
Unemployment Complicates a Single Mom Budget
In my own single-mom journey, not only did I go from two incomes to one during the process of my divorce, but I also found myself out of work.
My soon-to-be ex-husband and I had already agreed there would be no child support because we both had similar earning potential. We agreed that we would each have the children as close to equal time as was possible given the distance between our homes.
I felt like I was up a creek without a paddle as we say here in lake country. I was white-knuckle scared for months (truth be told, it was probably years). Thankfully, that's behind me now and it all worked out fabulously. It worked out because I set goals, broke big goals into small steps and kept putting one foot in front of the other until I made a new life for us.
Related: Clever Ways to Make Extra Money for Single Moms
Cash-Based Budgeting
Do you wonder where to start? Financial gurus preach that we should manage our money on a cash system. (Look up Dave Ramsey, who seems to be the grandfather of living a cash-based budget.)
I know this is a good idea. Unfortunately, I find the whole thing overwhelming. The situation is complicated by the fact that my income varies widely from month to month.
Are you like me and know it is a good idea but you hate the idea of starting a cash-based budget more than a root canal without novocaine? Or do you feel clueless about how to start? I have a solution for you.
Here is the Solution to Make A Single Mom's Budget Work
The answer is Cash Fueled Life. This is a fantastic course on how to stay out of debt and move to a cash-based system. Currently, it is super economical, so you may want to grab it now. It may not stay at this price for long.
This course is a complement to the book Live. Save. Spend. Repeat. The LifeYou Want with the Money You Have by Kim Anderson. She takes the theory of a cash-based budget and walks you through the process in baby-steps.
One of the most inspiring things about Kim's story is that she went from being a stay-at-home wife to the primary breadwinner of her family. (Even more impressive, she did it while adding three children to her family, including a set of twins.) Another inspiration is that she and her husband paid off $93,000 in debt while living on one income.
What I love about the book is that it focuses on budgeting not as a deprivation, but as a way to fund the life of your dreams. In the book, Kim guides you through how to set and prioritize your goals. These goals give us the needed motivation to budget. I love this approach.
More Resources: How to Make Ends Meet with Frugal Living Tips
Advantages of Single Mom Budget
She points out an advantage to a single mom's budget: you are the only adult. That gives you total control of your money. You set the priorities, make the plan, and work the plan. No one is sabotaging you by sneaking money or overspending and not following the budget.
Are You A Saver or a Spender?
Frequently in a relationship, there is a spender and a saver. If you were the saver in your relationship, the financial situation after divorce can actually be a relief. Budgeting as a single mom, it may be easier for you to live a frugal lifestyle and cut expenses. There are probably expensive things that were important to your spender partner. Going through the steps of budgeting one by one with Kim will help you evaluate expenses that may have been non-negotiable in the past.
On the other hand, if you are a spender the Cash Fueled Life is perfect for you. You identify how much spending money you have in your budget and have that spending money in cash. When it is gone, it is gone. You stop spending.
When you follow the plan in the course, you will no longer wonder, "Can I afford this?" You will know whether you can or not. You will no longer worry about whether or not you can pay your bills. Will the lights or heat be turned off? Will my cell phone be cut off? You will know that your bills are covered. This will be a huge stress reliever for you. Tell your money where to go and stop worrying about it.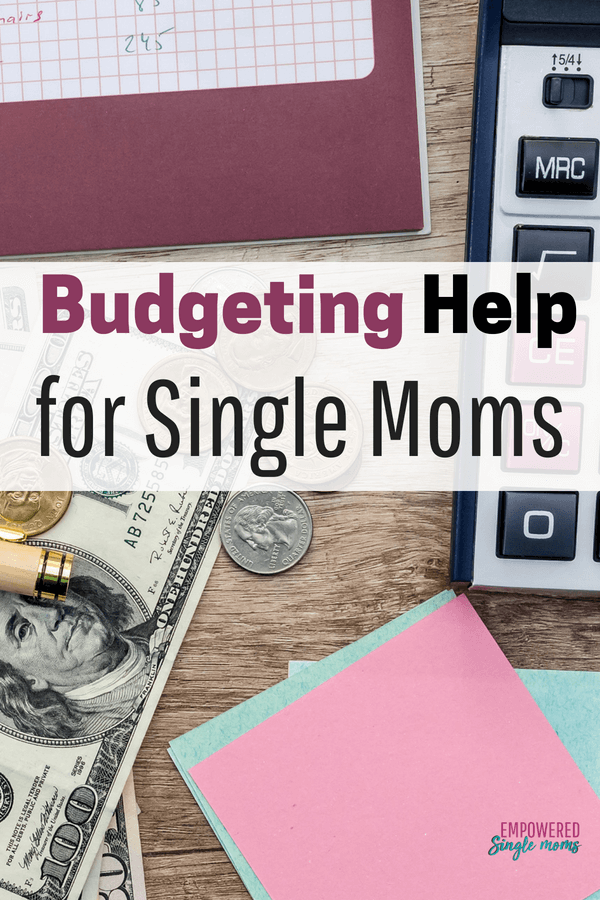 Reduce Stress
Having enough money is a gargantuan stress. For single moms, budgeting is a necessity. If you have never had a budget or if your partner always took care of the finances, Live. Save. Spend. Repeat. and Cash Fueled Life are the resources you need. They are the best tools to help you manage your money.
If you were the one who managed the money, Live. Save. Spend. Repeat. and a Cash Fueled Life will make it possible to reach your financial goals on a single-mom budget.
Confessions:
I have not lived totally on cash in the past, but I do follow many of the book's guidelines. When I went from 2 incomes to one I got super clear on wants and needs. Things that I took for granted like going out to eat, became rare treats. It is so much easier than overspending and worrying about having money to pay for needs like housing, utilities, food, and transportation.
Even though living a Cash Fueled Life doesn't sound fun, will you have the courage to give the idea a three-month test drive? It will make you the boss of your money and relieve a lot of your stress.
I wish these resources had been available when I started my single-mom journey because it would have been so much easier to deal with budgeting. Lucky you, the resources are here for you. Start today and fund the life you dream of having.
Are you willing to try a cash-fueled life and tell us how it goes for you? You can try it out for the price of dinner, so snatch it before the price goes up.