Are you wondering if Adventures in SEO is worth it for you? I almost didn't take Lena's Adventures in SEO course. I am so glad I did. I think I would have quit blogging without it.
Updated: January 2020
If you are like me you've read the stories of bloggers who are making 6 figures a month and they got to the 5 figure a month level in a year or less. On the one hand, it is inspiring, on the other hand, I sometimes find it so depressing. I'd been slogging along for over 2 years and I was still only getting about 10,000 pageviews a month.
This post may contain affiliate links, if you buy a suggested product I will earn a small commission. We are a participant in the Amazon Services LLC Associates Program, an affiliate advertising program designed to provide a means for us to earn fees by linking to Amazon.com and affiliated sites." Read the full
disclosure policy here
.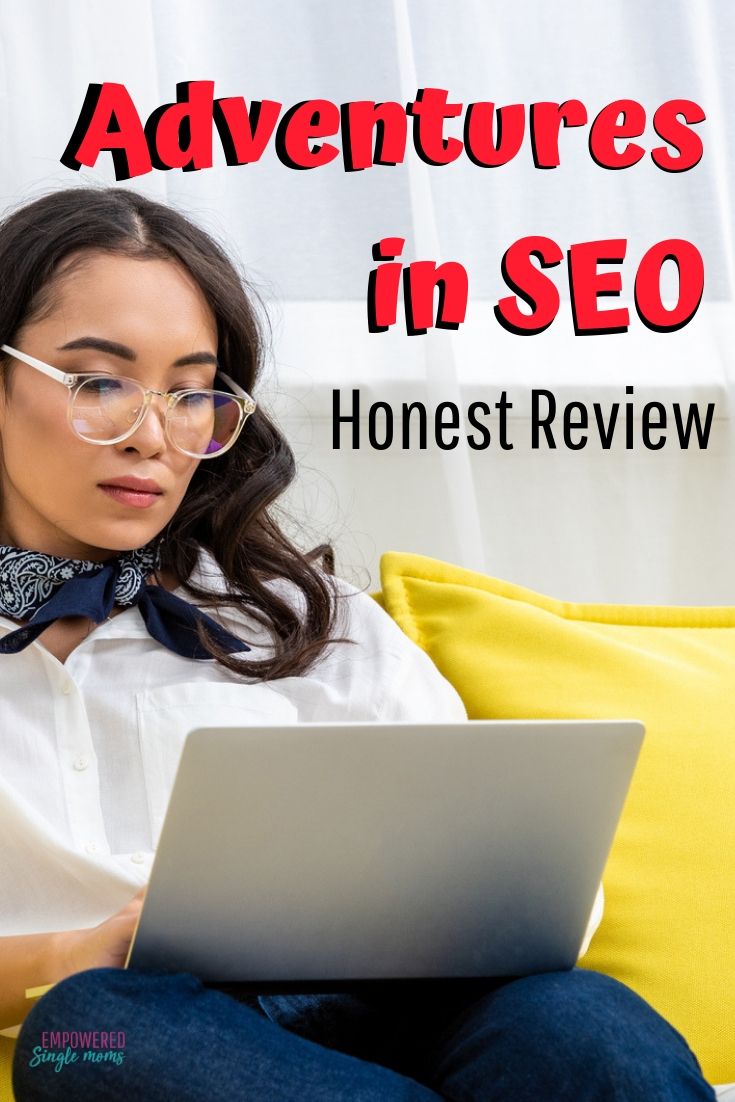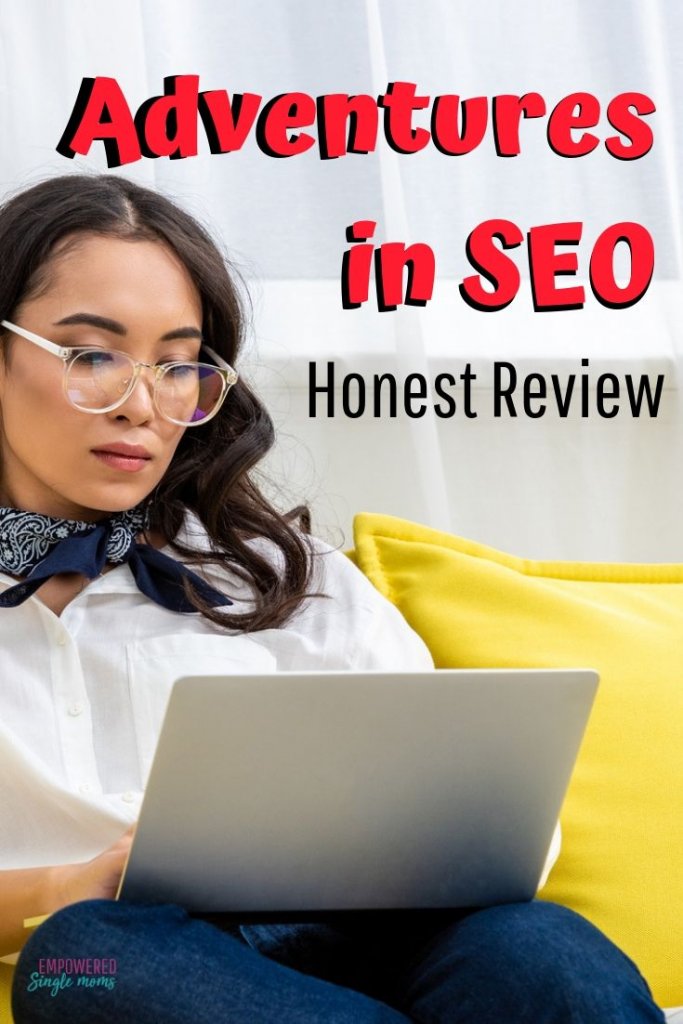 To be fair I am not even sure the first 6-12 months should count. I knew nothing about blogging. It is beyond embarrassing to look back at my first pins. If you want to read some of the gory details of my mistakes and how to avoid them you can find them here.
Even though looking back I can see a lot of things I was doing wrong, no wonder I was getting so little traffic. At the time all I knew was that I was spending a lot of time on blogging and I had spent too much money on courses that didn't seem to be doing any good.
By October of 2018, I was ready to quit blogging. I was enjoying the process of blogging and creating pins and I knew I was helping my single mom audience. But I was getting so discouraged.
I was working so hard and I couldn't seem to get over about 10,000 pageviews a month. It was getting depressing and I felt like if I couldn't get some traction by my 3 year anniversary I was going to quit and consider blogging a hobby, but not a way to have a location independent income stream, which has always been my dream.
My pins finally looked good, but still, I was nowhere close to Mediavine numbers. I had taken 2 other SEO classes and still, I was getting almost no search traffic.
I almost didn't take Adventures in SEO, because it is an expensive course and I had already taken a Pinterest course and 2 other SEO courses with little increase in traffic. The course was recommended by 2 blogging friends I really respect so I decided well if this doesn't work I am giving up and it will be the last money I spend on blogging.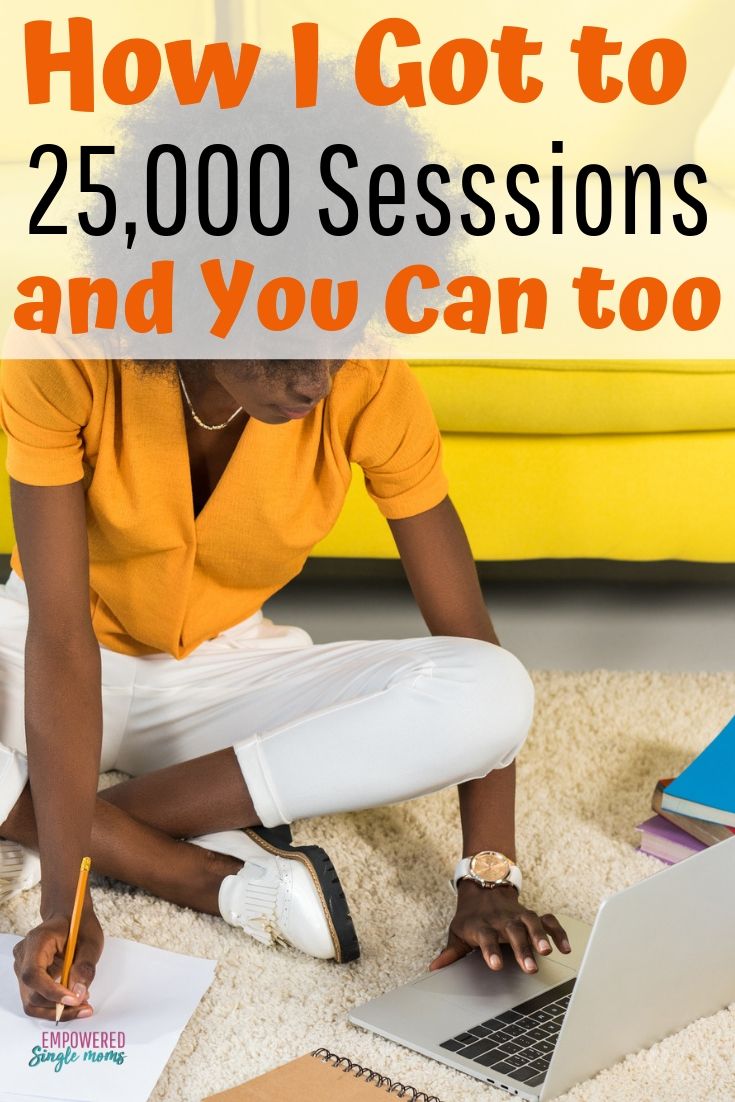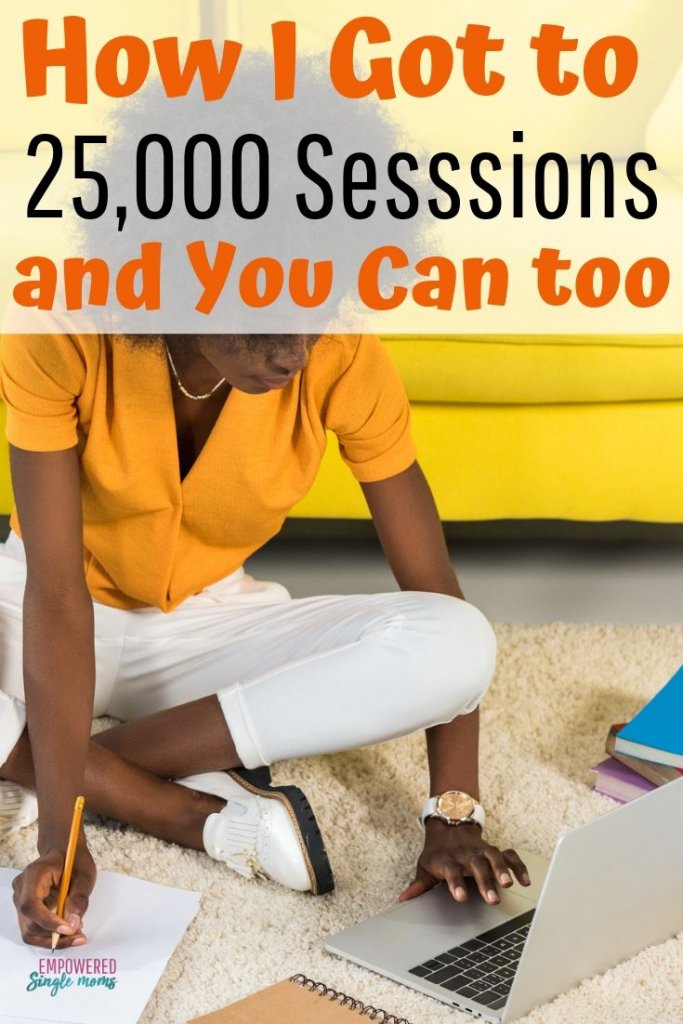 I started the class in November 2018 we took a break over the holidays and finished it in January 2019. By the middle of April, I had enough monthly sessions to get approved for Mediavine. Yeah!
Then Lena ran a Mediavine challenge and I took it to keep my sessions over 25,000. Something amazing happened. The challenge reinforced what I had learned in the class and helped me understand some of the nuances I had skimmed over even though I thought I had been methodical in my implementation.
My traffic kept going up. It took me 3 years to get to 25,000 sessions a month. In the 4 months since I made my goal of getting approved by Mediavine my traffic has doubled.
This month the additional income I will have in ad income is more than I paid for the Adventures in SEO course. I can hardly believe it. The most amazing thing is I actually know what I did to get the traffic I am getting from Pinterest.
In the past, if I had a pin or post that did well it was like I had won the lottery or it felt like magic. I had no idea how to make it happen again. With Adventures in SEO I realized winning at Pinterest is like hunting or fishing. If you consistently follow Lena's strategies you will get a win.
Every pin won't be a win just like every time you go hunting or fishing you won't come home with a big fish or a trophy bear, but if you consistently follow the strategy you will have a win and the better you get at the strategy the more consistent wins you will get.
January 2020 Update
In December 2019 1 year afer starting Lena's Adventures in SEO I had 85,655 page views. That means in one year I went from 16K pageviews to 85K pageviews. When you look at that in income I went from making less than $200 to making enough from my blog that it would pay my morgage, utilities, groceries and car payment with my December blog income.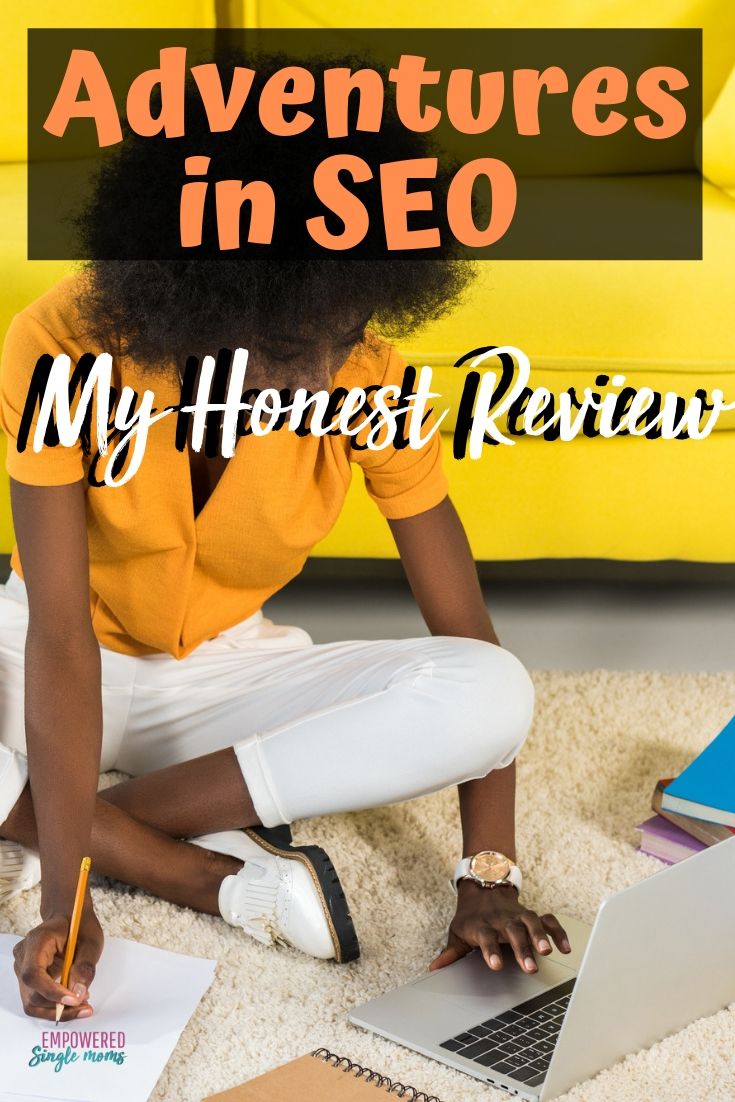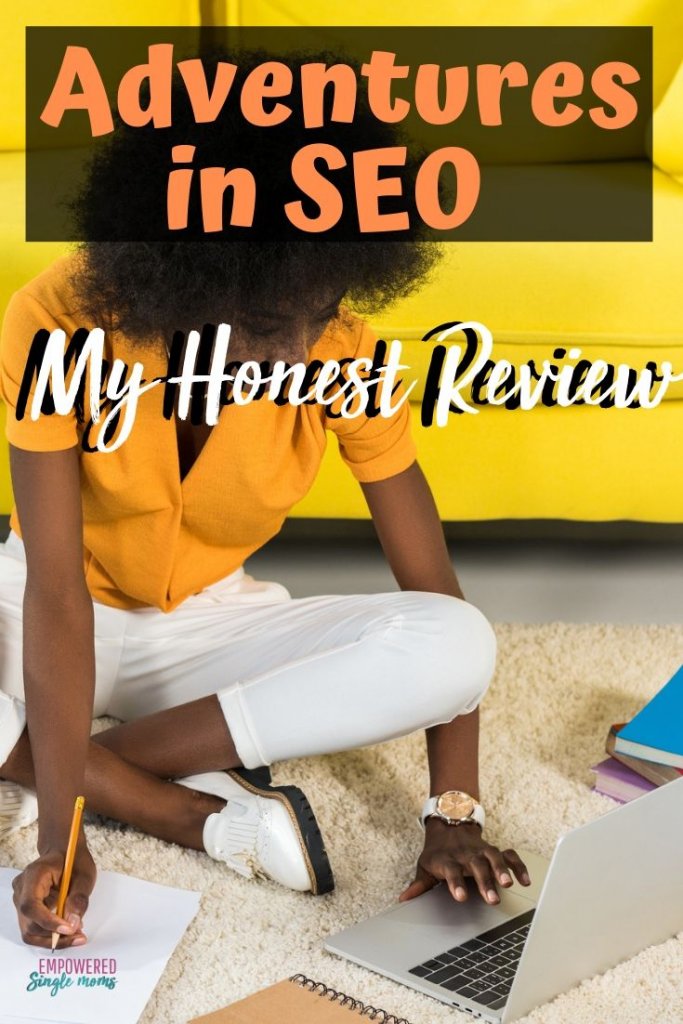 Is Adventures in SEO Different From Other SEO Courses?
Lena teaches not only Google search she also teaches how to use Pinterest as a search engine to maximize keywords on Pinterest. Pinterest is a faster win so you can get traction faster on Pinterest than from Google.
In order to make Lena's strategies work you need to be able to have a basic understanding of Pinterest and be able to make a pretty pin. I doubt I would have had much success if I had taken the class and my pins still looked like they did the first 6-12 months I was making pins.
How do you know if you have pretty pins? Do a search on Pinterest for something in your niche. Do your pins look attractive compared to those? Go to some big bloggers in your niche, do your pins look like they fit in with those? Be honest with yourself and if they don't really look as good study them and see how to improve yours.
Better yet ask someone who knows what they are doing to critique your pins. Tell them I don't need nice I need honest direct feedback what can I do to improve my pins and then do it and ask them to give you another critique or find someone else who is doing a great job at Pinterest to give you some feedback.
Who is it not for?
If your pins are ugly like mine were fix them first. If you don't understand the basics of Pinterest learn that first. My guess is if you are already getting 100,000 pageviews you've probably already learned the basics of Pinterest and Google search and don't need Lena's course.
For me, Adventures in SEO is what kept me blogging. Most of my traffic is coming from Pinterest though my search traffic has tripled since taking the course. Don't be too impressed with my search traffic tripling it was so depressingly low (under 200 visits a month) from Google search that my search traffic is still pathetic. I am hopeful if I keep working the strategy that will change the traffic I get from Google too.
Take the Risk. Adventures in SEO is worth it. You will be as glad you made the investment as I am.
Still not convinced watch this video where Lena and I talk about my experience with Adventures in SEO
:
Adventures in SEO only opens a few times a year, so if it is closed here are some of Lena's free resources to get you started:
Free Video Series Lessons from 15 Million Pageviews