These DIY costumes are perfect for no-sew moms like me.
I have a couple of friends who are wonderful seamstresses and used to make these elaborate Halloween costumes for their kids. As for me, I am more the let's see what is in the dress-up box that we can make into a costume kinda mom.
At the age of nine, I sewed a 4-H project. Are you impressed I could sew something at 9, don't be there was much weeping and gnashing of teeth.
Since I had children I haven't had a sewing machine and the only sewing I do is replacing buttons. These costumes are so cute and easy enough even I could make them, so I'm sure you can too even if you have no time to make an elaborate superhero or princess costume for your little darlings.
This post may contain affiliate links, if you buy a suggested product I will earn a small commission. We are a participant in the Amazon Services LLC Associates Program, an affiliate advertising program designed to provide a means for us to earn fees by linking to Amazon.com and affiliated sites." Read the full
disclosure policy here
.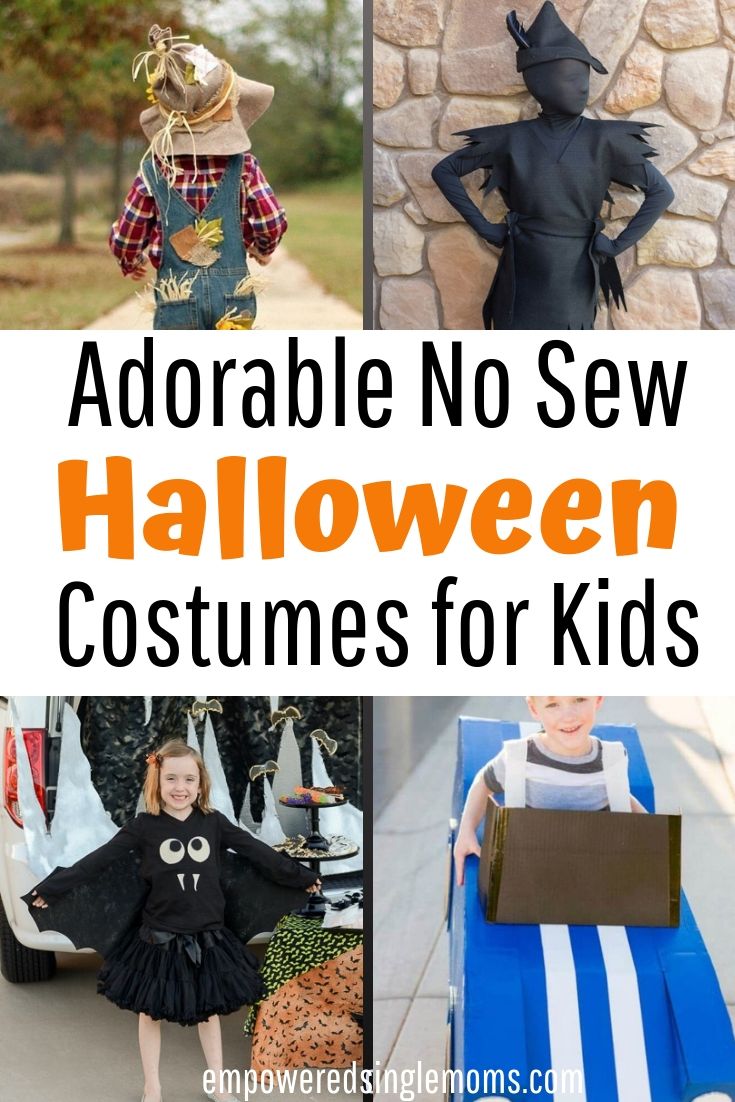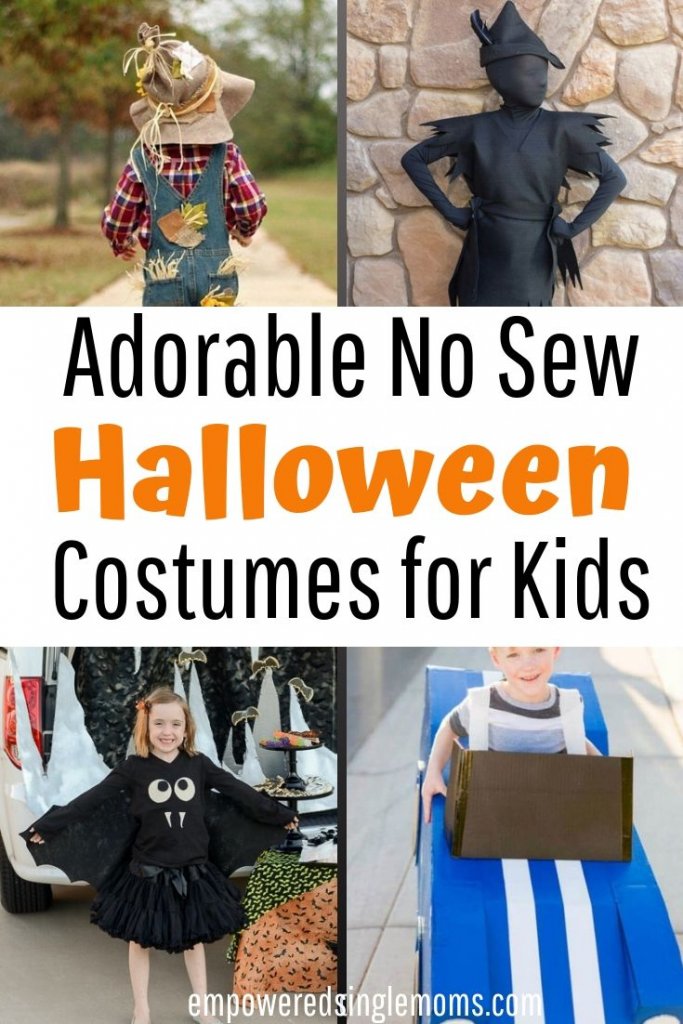 You will make some great family memories if the kids are in on helping you create these DIY costumes.
Garage sales and thrift stores are great places to look for Halloween costumes. Sometimes you can use things as they are and other times an old dress or suit coat can be transformed. One of my sons found an old lab coat that worked for a mad scientist. It would also have worked for a physician.
If you are buying something think about how it might be reused. We had a black cape like this one that was used several times with different masks and face paint. It worked as a variety of monsters, Dracula and with a scream mask.
Face makeup is a great tool in your costume supplies. It can transform your trick or treater into a clown, monster, puppy dog or put a wicked scar on your pirates face.
DIY No-Sew Halloween Costumes
It is amazing how a little creativity transformed felt, craft straw and a pair over overalls were transformed into this adorable scarecrow. Even if you are not the crafty type I'm sure you can get equally adorable results.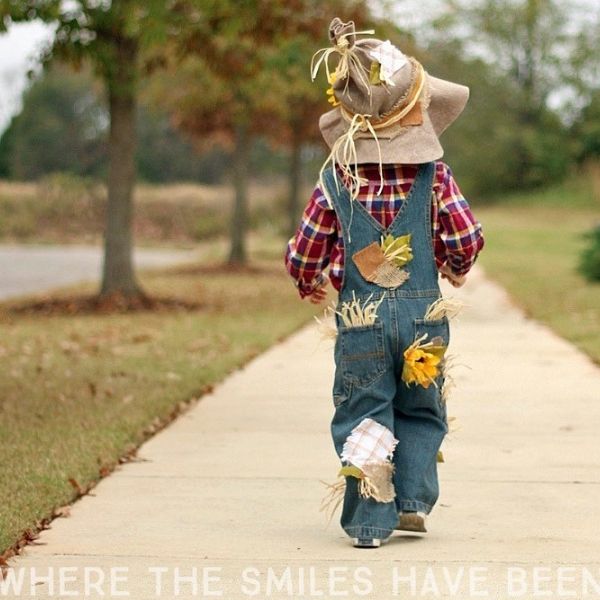 Halloween Costumes with Tutus
With a premade tutu there is no need to do any sewing to make an adorable costume. The costume options with tutus is almost endless. A ballerina or princess are natural choices. This pirate costume is amazing.
The cat below is another example of a costume from a tutu and you could easily substitute the skirt in the bat costume for a tutu. You can get a tutu here and start creating. The rainbow ones would make an adorable unicorn.
I think the socks add a little extra class to this costume.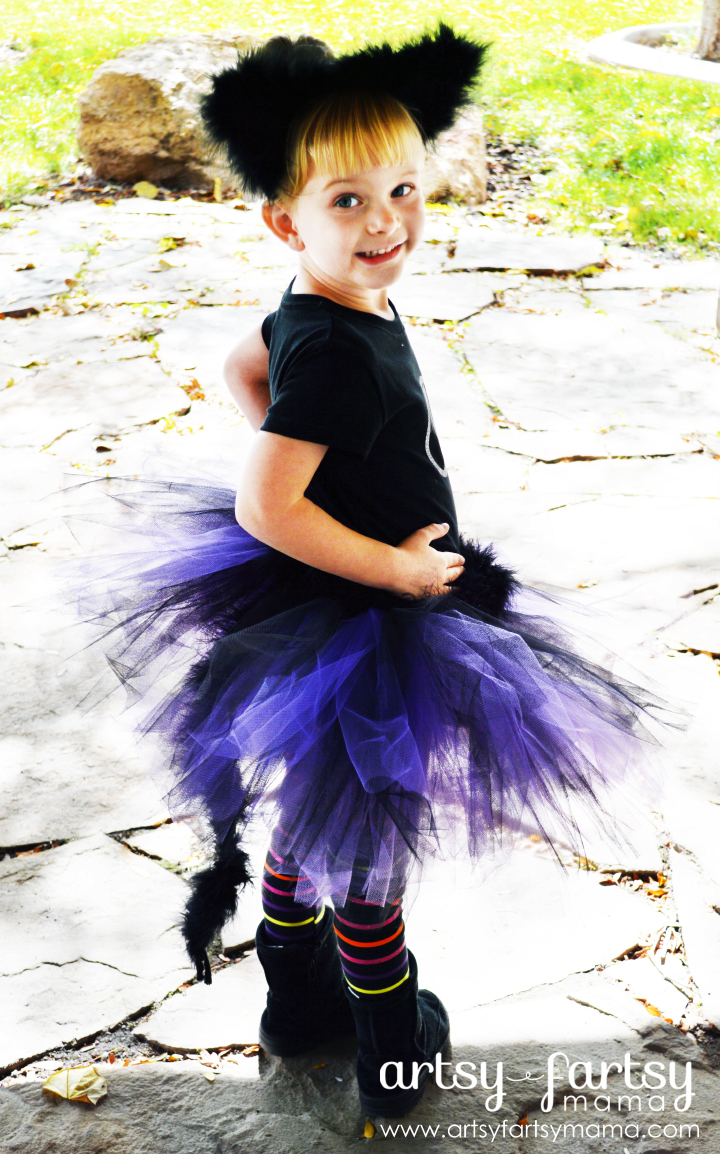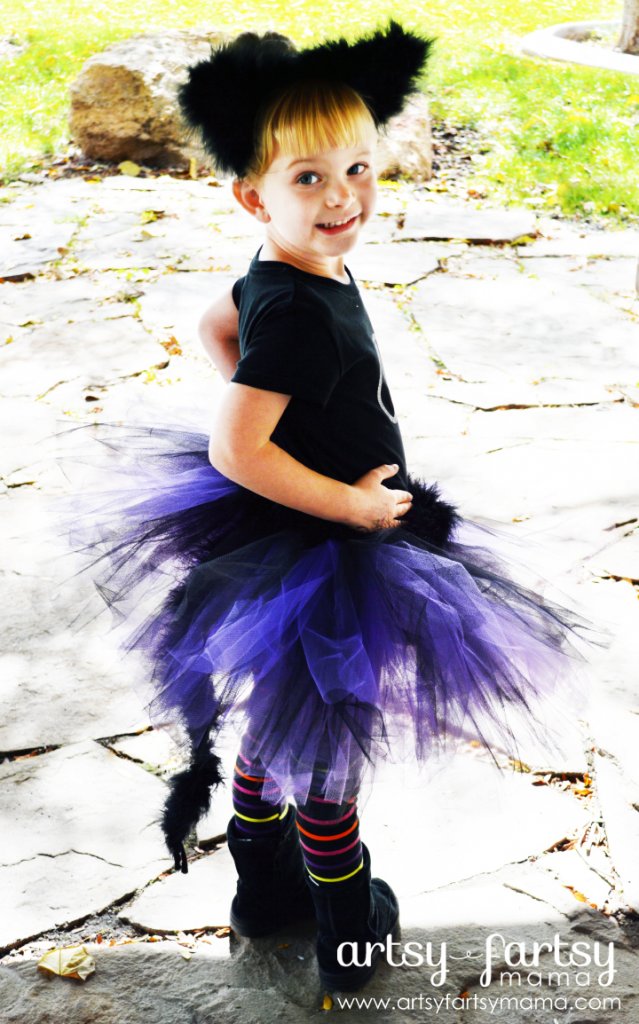 Isn't it amazing what a black Tshirt, some felt and a black skirt can become this adorable bat.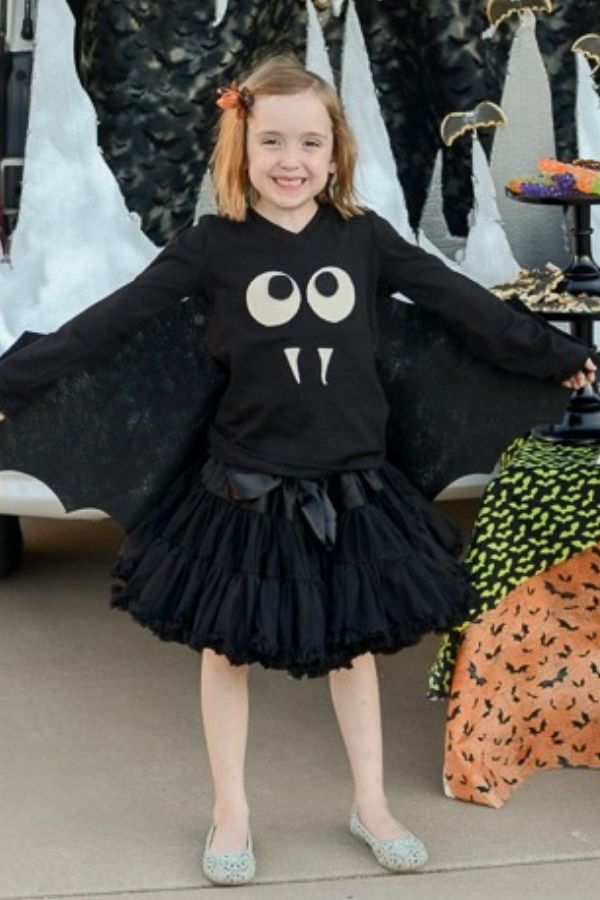 This one reminds me of the Peter Pan costume I made when one of my kids was a preschooler out of an old green flannel sheet.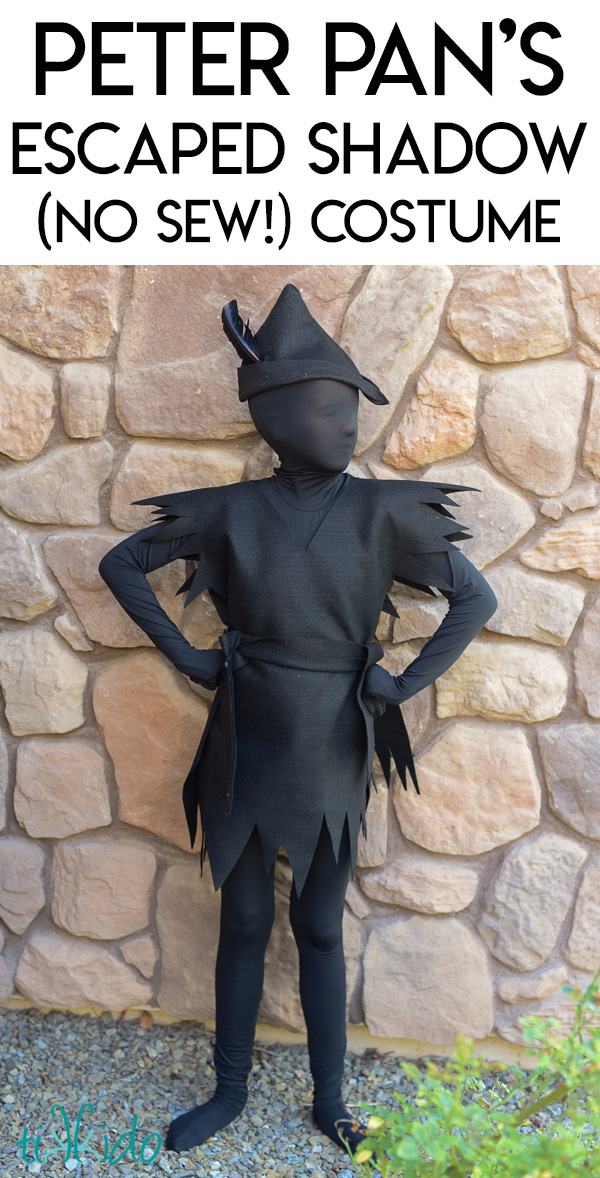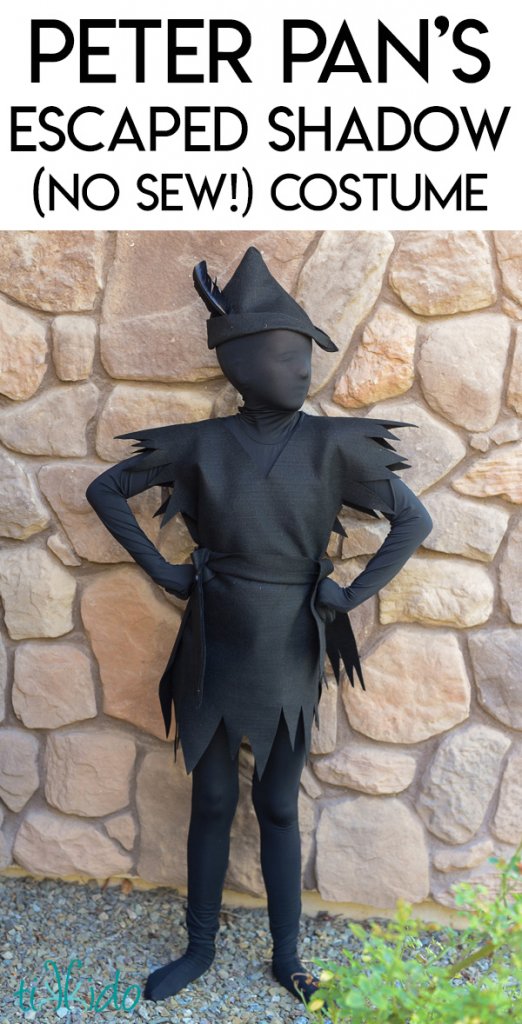 It is amazing how many different costumes you can make from a cardboard box. This race care is so cute and the kids could paint it blue outside of course. Actually painting was almost always an outside activity when the kids were young. It saved a lot of frustration and minimized the chances of yelling because someone dumped paint on the almost white carpet (no I didn't pick the color it came with the house).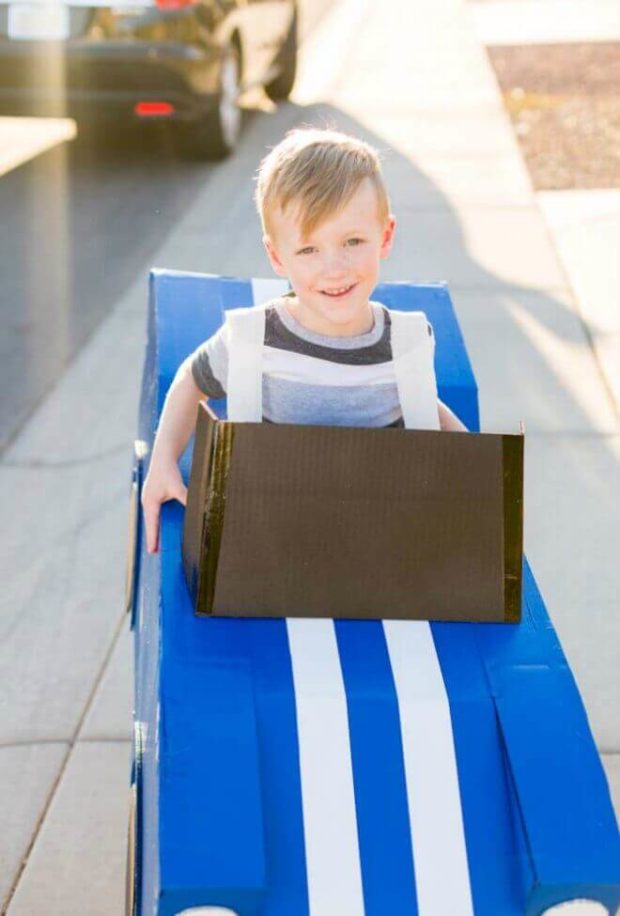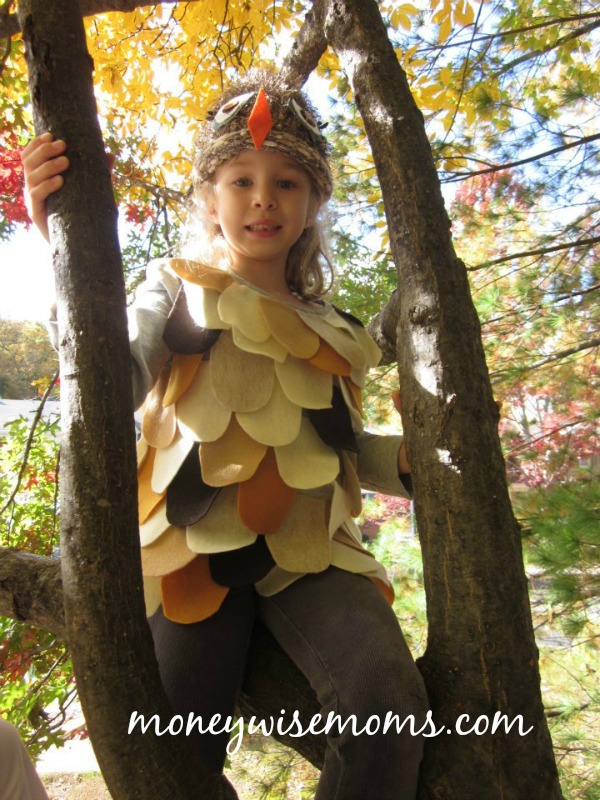 Tshirts, pipe cleaners and some felt make these sneetch costumes perfect for the Dr. Seuss fans or if you want to use the Sneetches to teach about diversity.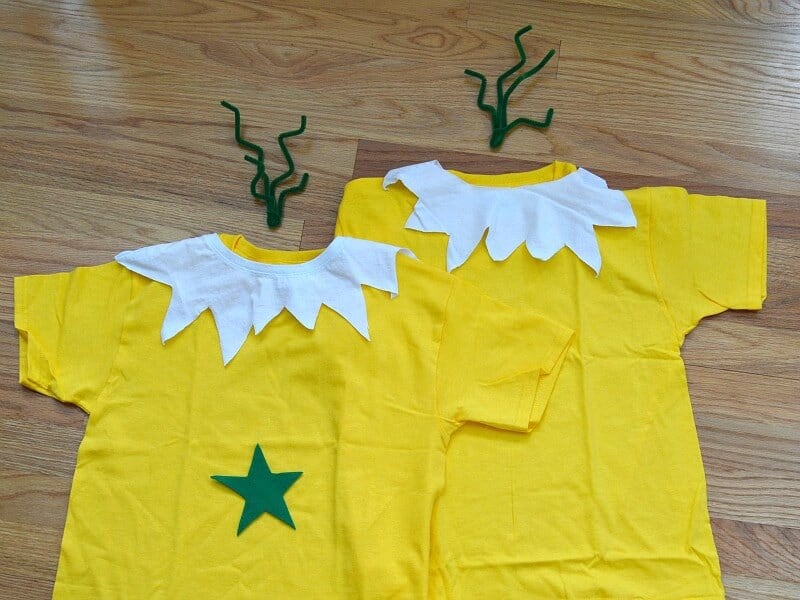 A pink dress and a few feather boas make an adorable costume. You can probably get the feather boas at the dollar store before Halloween or have the boas delivered right to your door when you get them here. This one would work for a kid or an adult.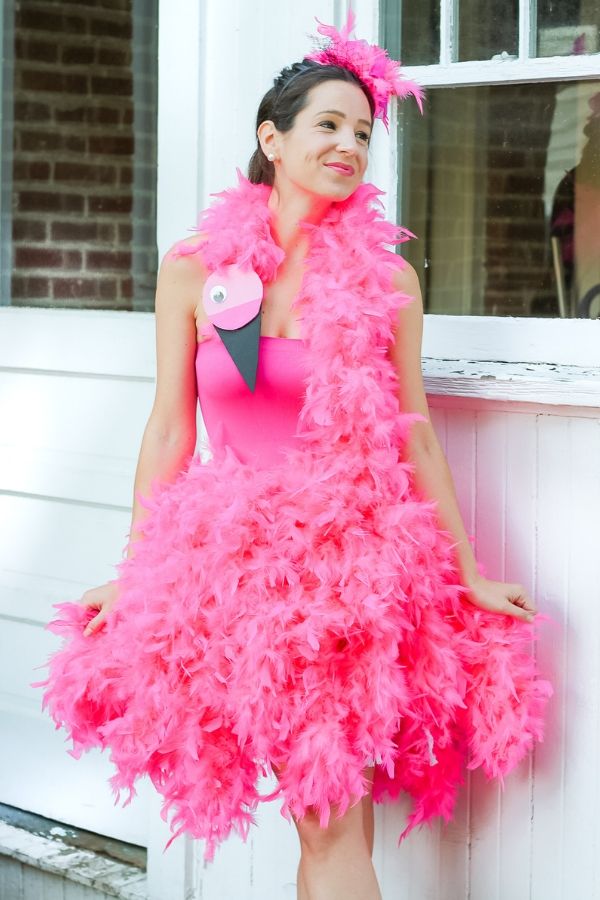 Halloween Costumes to Find at a Thrift Store
Our best thrift store find was an old lab coat. It worked for a physician and later spattered with a little fake blood and an old gray wig it worked as a mad scientist. There are usually old suit coats and ties to make a businessman or Clark Kent costume. Depending on the thrift store you may find some costume pieces to make a witch, princess or superhero.
Angie left the thrift store with things to make this cowboy costume. You can also find the bandana here. If you don't find a cowboy hat at the thrift store today this one is under ten dollars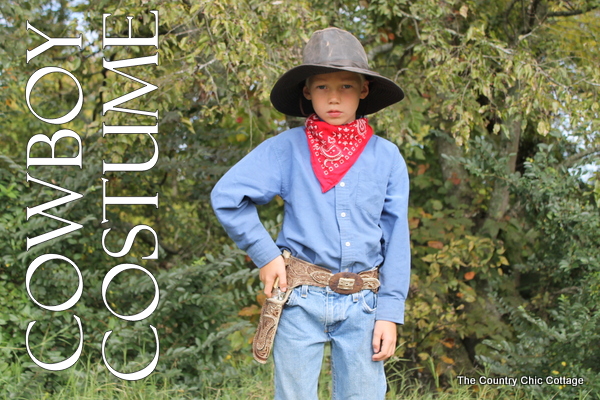 See it is easier than you thought to put together a costume without buying the ones that look like everyone else's and are flimsy as can be. These ideas are way more creative and cheaper too, especially since you will be able to reuse parts of them for other things or make them out of things you have on hand at home.
More Holiday Ideas
After trick or treating have friends over for a Halloween themed hot cocoa bar
A Divorced Parent's Guide to Thanksgiving
Family Christmas Traditions to Start for $5 or Less
10 Creative Ideas for the Best Family Christmas Letter Ever