I believe in family meals at the table. It was a tradition that was very important to me when my sons were younger–so important that it was once sarcastically suggested that we add to our reasons for not answering the phone on our voice mail message "…or we are having a family meal and our mother thinks nothing is more important than a family meal."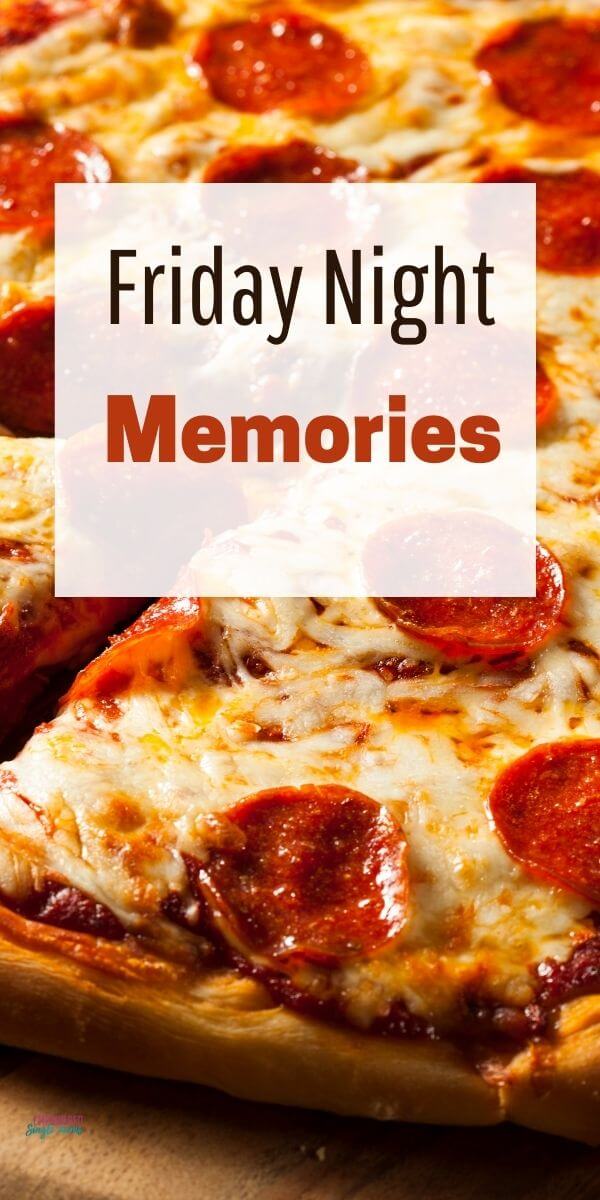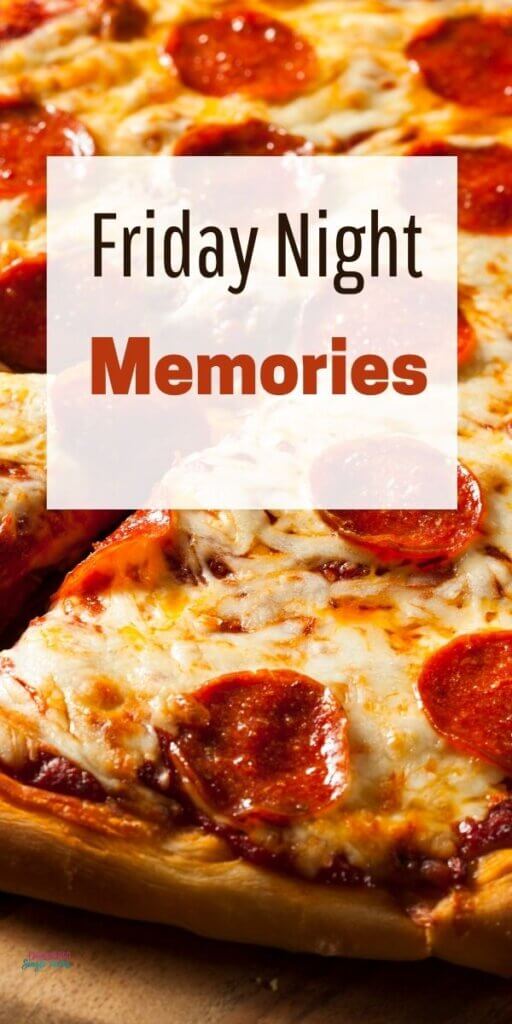 The Exception
There was an exception to that rule: Friday pizza and movie night. Friday night pizza is probably a common family ritual. Growing up we had a pizza night, but we made it from scratch. My routine with my sons varied through the years; sometimes we made homemade pizza, but usually we ordered out. Often our ritual was to decide what kind of pizza, order pizza, declutter and do minor cleaning until the pizza was delivered, and then relax and enjoy for the rest of the evening.
This post may contain affiliate links, if you buy a suggested product I will earn a small commission. We are a participant in the Amazon Services LLC Associates Program, an affiliate advertising program designed to provide a means for us to earn fees by linking to Amazon.com and affiliated sites." Read the full
disclosure policy here
.
How did it start?
As a solo-parent household with a new business, money was tight and time was a valuable commodity. One Friday night I was so exhausted I could not do one more thing. As we used to say on the farm about a horse that was not being taken care of, I felt like I had been ridden hard and put away wet. (Or for you town folks, I felt like a limp and stinky dishrag.) I also did not feel I could deal with a conflict of any kind without being at risk for winning the Bad Mother of the Year award or, worse yet having a tantrum of my own.
I am not much of a cereal-for-dinner kind of gal, but I know that is the go-to dinner for some exhausted meal-preparers. What could I do? We all liked pizza and going out for dinner was a rare treat.
I thought Let's order pizza. That takes care of the food, and to avoid any conflict we will rent a movie or two. So I made it sound like a celebration. We had a great time and we all ended the evening relaxed and in good spirits.
The next Friday the boys were with me, we had pizza and movie night again. By the third time, a tradition was born. It was one of our favorite nights of the week. As the years went on we often had the pizza delivered and used the time from ordering to delivery to have a contest to see how much decluttering and cleaning we could do.
Why is it important?
Celebrations often have a framework of ritual. And sometimes, making it through the week is enough reason for celebration. With our Friday night ritual reinforced, we were a team. We practiced group decision-making when we chose the movie, where we would get the pizza, and what would be on the pizza, and we worked together to tidy the house. Yes, these are small acts of teamwork, but they are also important to practice. Our weekly routine provided structure and strengthened the bond of we.
People like the predictable. When you go from a two-parent home to a one-parent home, you lose some of your rituals and you lose time with your children. When you move or switch jobs or have other major changes in the household, you need to adjust and remake your rituals. They are an important part of family life.
Do you have a Friday night ritual? Do you have another important weekly ritual?