Figuring out how to co-parent is not easy. When you have an uncooperative co-parent and the two of you are in conflict figuring out how to resolve the conflict feels impossible.
Updated: December 2019
Parenting is a difficult job in the best of situations. I found my journey in parenting with someone who I used to love and who used to love me but had stopped loving me and sometimes seemed to not even like me a painful journey.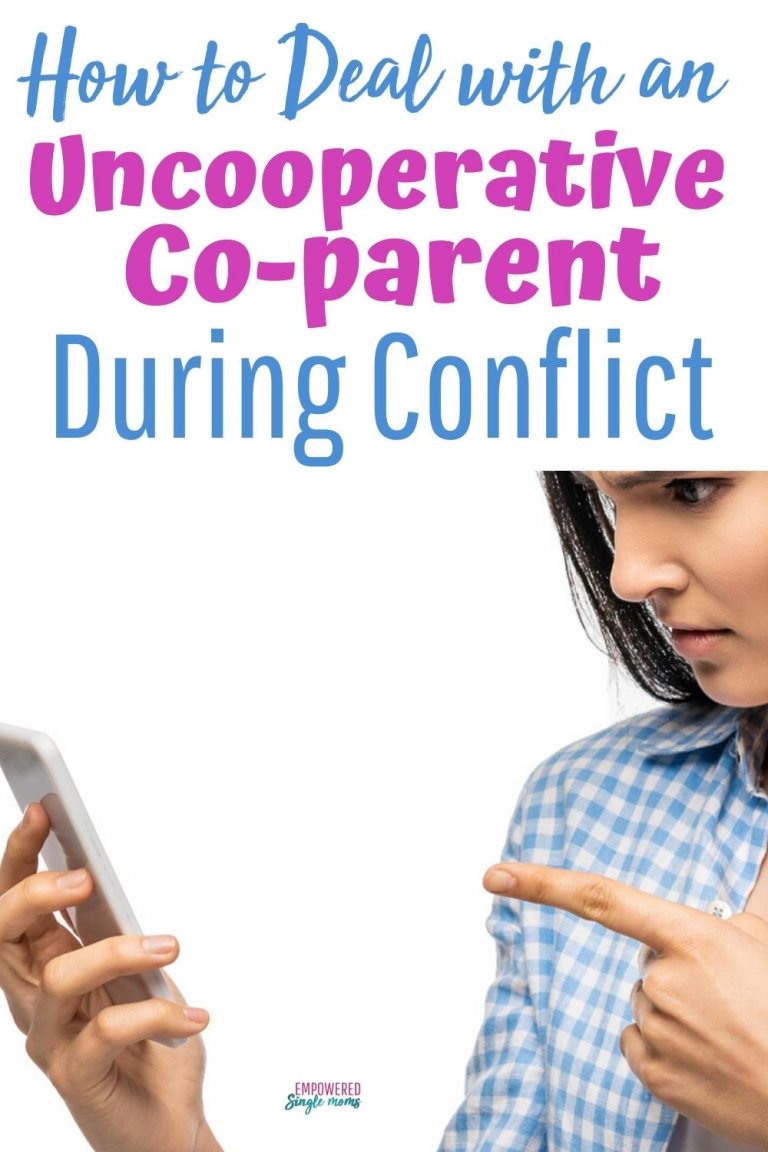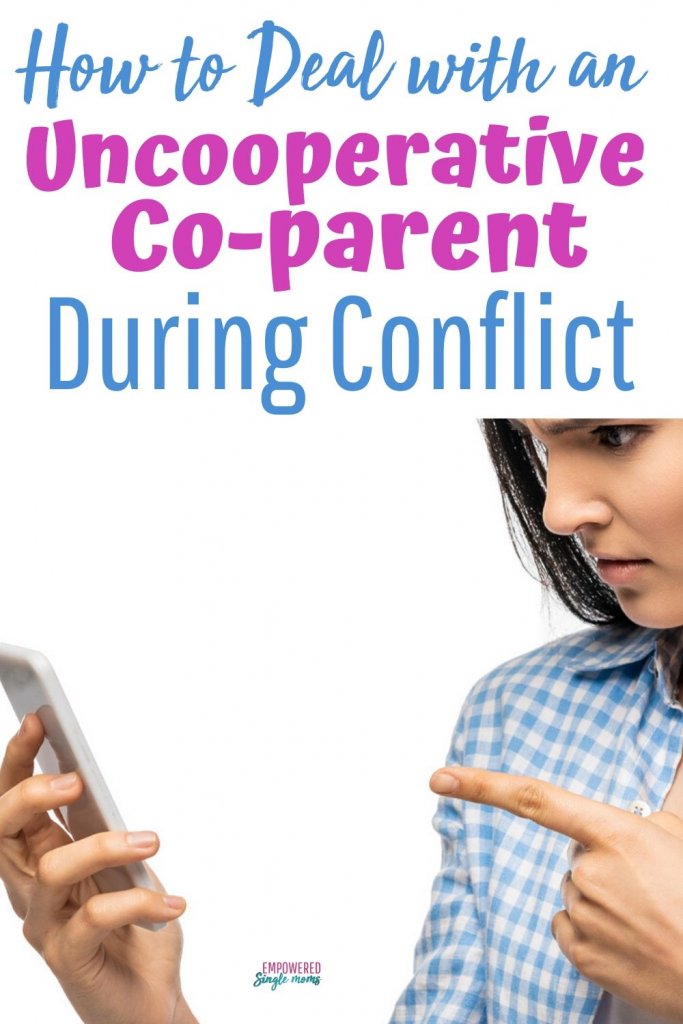 It amazed me that what seemed perfectly reasonable to me seemed unreasonable to him. Looking back he probably sometimes felt the same way, but at the time it seemed he was intentionally trying to make my life difficult.
This post may contain affiliate links, if you buy a suggested product I will earn a small commission. We are a participant in the Amazon Services LLC Associates Program, an affiliate advertising program designed to provide a means for us to earn fees by linking to Amazon.com and affiliated sites." Read the full
disclosure policy here
.
First Steps in Co-parenting Conflict
Determine if this is a safety concern? Your children's safety is your primary concern. If your children are unsafe take necessary precautions to make sure they are safe.
Has this situation been addressed in your legal custody agreement? If so refer back to the legal agreement.
Determine if this is a situation where you feel it is necessary to get your attorney or the court involved to modify your agreement. Try to manage the conflict without the court if possible, because that is costly and time-consuming, but sometimes necessary.
Different Expectations Single Mom vs. Single Dad
Several single moms have tearfully confided in me that they are reluctant to set rules in a shared parenting situation. They fear that their children will go live with their dad because they have more freedom or more fun at his house.
A home with no rules is a dangerous, slippery slope that is best to avoid. It is not always Dad's house that is more fun; dads struggle with this too. I hear more moms worrying about losing their children to the dad because he is more fun or he has fewer rules. (I have some ideas about why this is, but that is an article for another day.)
Fun is important, but so are rules. Children and teens need rules to feel secure. They need rules and guidelines to push against and develop identities of their own. As they are maturing, they need to figure out whether or not they agree with their parent's values and rules.
A long list of rules is not needed, but some rules and guidelines are needed or life is chaos, and no one thrives in long-term chaos. Once my oldest was a teenager I figured out that our house only needed two rules. When I came up with the best house rule ever it changed my life.
Common differences in co-parenting households rules are often in expectations about meals, homework, phone use, and bedtime. I often hear stories about one parent who goes out to eat most of the time or has meals focused on "fun food" like frozen pizza, pizza rolls, and hot dogs. The other parent usually finds this frustrating if he/she is trying to encourage the children to eat healthy meals with lots of vegetables.
Parents also have different rules or expectations about cell phones and other technology. It is difficult when the rules are significantly different. This is usually related to the use of time and often involves enforcing time to do homework.
Is it Possible You are Being Played?
It is important to remember that the rules at the other house may or may not be accurately reported by your child. Sometimes children report information in a way that gives them the best negotiating position.
They may be telling the truth but sharing that truth in an edited form. Or they may be outright lying in order to get their way. Most children are smart enough to know when their parents are in conflict and how to use this to their advantage.
Can You Let It Go?
I agree it is common sense that children do better when they sleep enough, eat healthy meals, and spend sufficient time on homework. However, you have very little influence on the other parent's home. If your influence was strong with the other parent, you two would probably still be together.
It is important to empathize with the other parent's position because the other parent is probably just trying to balance multiple demands just like you are. There are always at least three positions in any conflict: your position, the other person's position, and someplace between those two positions that is likely the position closest to the truth.
To minimize conflict and maximize cooperation, choose your battles carefully. If you do not like what the other parent is doing but it does not endanger your children, LET IT GO! I know this is easier said than done, but believe me, if it will not make a difference five or ten years from now, it does not make a difference now.
Balancing picking your battles and setting boundaries is especially difficult if your ex has a narcissitic personality disorder and I go into that more here.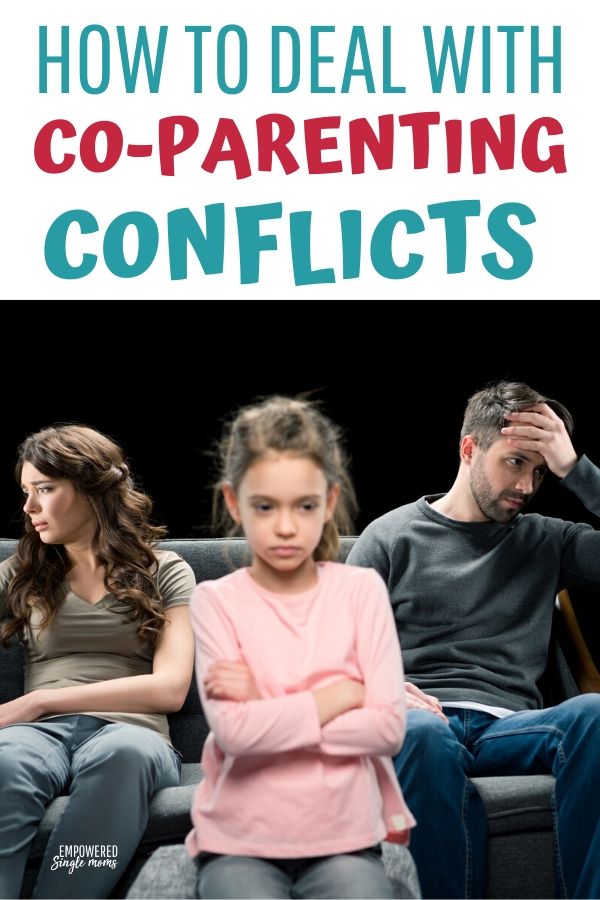 Could This Develop a Strength?
Children can adapt to different rules in different places. Rules at school are different than the rules at home. This is an adult skill that we all learn. What is expected of us varies from environment to environment? Consistency is helpful, but not always possible.
You are not living with the other parent because of some differences that you have in how you expect life to be, so it is not surprising that you will have different rules in your households. Be consistent in your own home and your children will adjust.
Remember, you can only control what you do and your home. If you do not like how the other parent runs their house, can you let it go?
Best Negotiating Tactic
If this is a battle you must fight, consider the other person's position and look for common ground. Hopefully, you will both be involved in your child's life until death parts you, so keep a long-term view. Consider what is important to the other parent. How can you make this a win-win situation?
No one likes to feel like he is loosing and when you set up the situation in a win-lose scenario, it is likely the other parent will fight tooth and a nail to win this battle, so do your best to come up with a win-win solution.
Need a guide to thriving as a single mom? Get it here.