You deserve to have some lovely single mom maternity photos. Look through the pictures to get inspiration for your maternity photo shoot and the lovely gowns to make your pregnancy photos a stunning keepsake memorializing this special time.
You will be glad you took the time to document the special time before your baby arrives.
This post may contain affiliate links, if you buy a suggested product I will earn a small commission. We are a participant in the Amazon Services LLC Associates Program, an affiliate advertising program designed to provide a means for us to earn fees by linking to Amazon.com and affiliated sites." Read the full
disclosure policy here
.
Try a Lake for Your Single Mom Maternity Photos
Try doing a photo with a reflection. Water is great for a reflection photo the calmer the day the clearer the reflection. You could also use a mirror as a prop to get a different kind of reflection.
Gowns for Your Single Mom Maternity Photo Shoot
Gowns have a special way of showing off your baby bump and making you feel beautiful. Click on the photos below to see the different colors of the gowns. Some of them include flowers for your hair to complete the picture. The models give you some more ideas to accentuate your belly in your single mom maternity photos.
Amazon has great deals on maternity clothes. Prime Members get free shipping. If you aren't an Amazon Prime Member, Try Amazon Prime 30-Day Free Trial
Short Dress to Look Dreamy In Your Maternity Photos
Click on the short dresses below to replicate the look of the photo above.
Single Moms Can Look Sexy in Her Maternity Photos
This lacy gown proves pregnant moms can take a sexy photo. I love how she looks sexy, but not risque. the large window is perfect for the see through effect of the lace gown.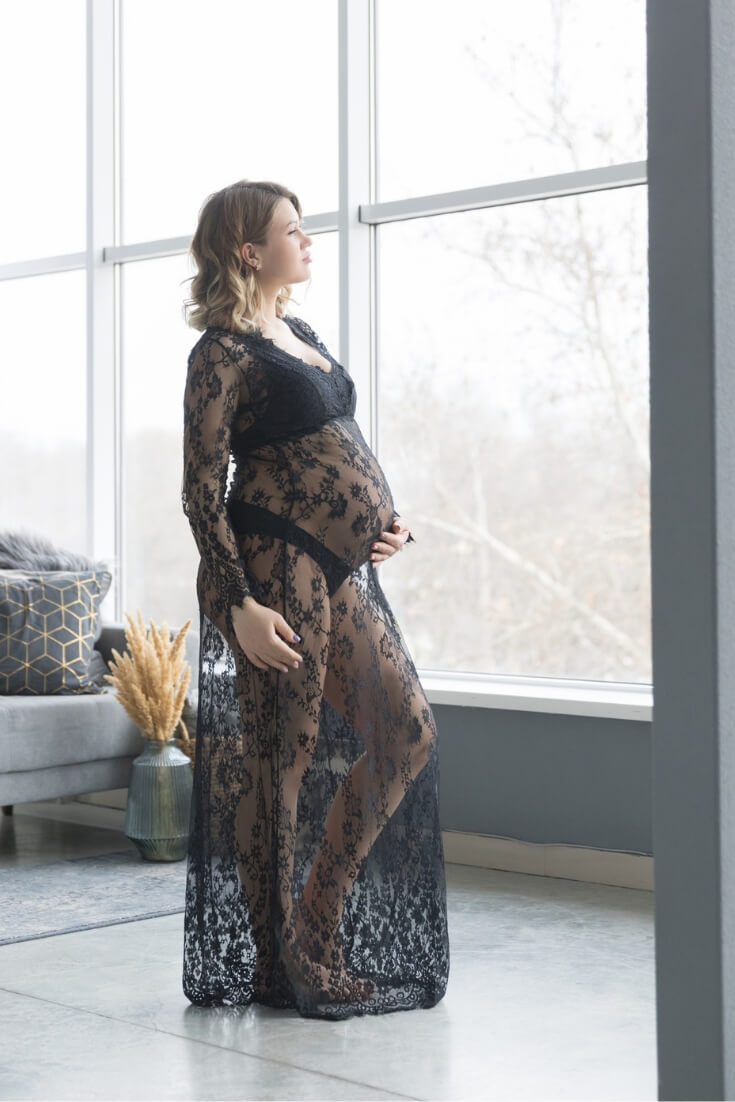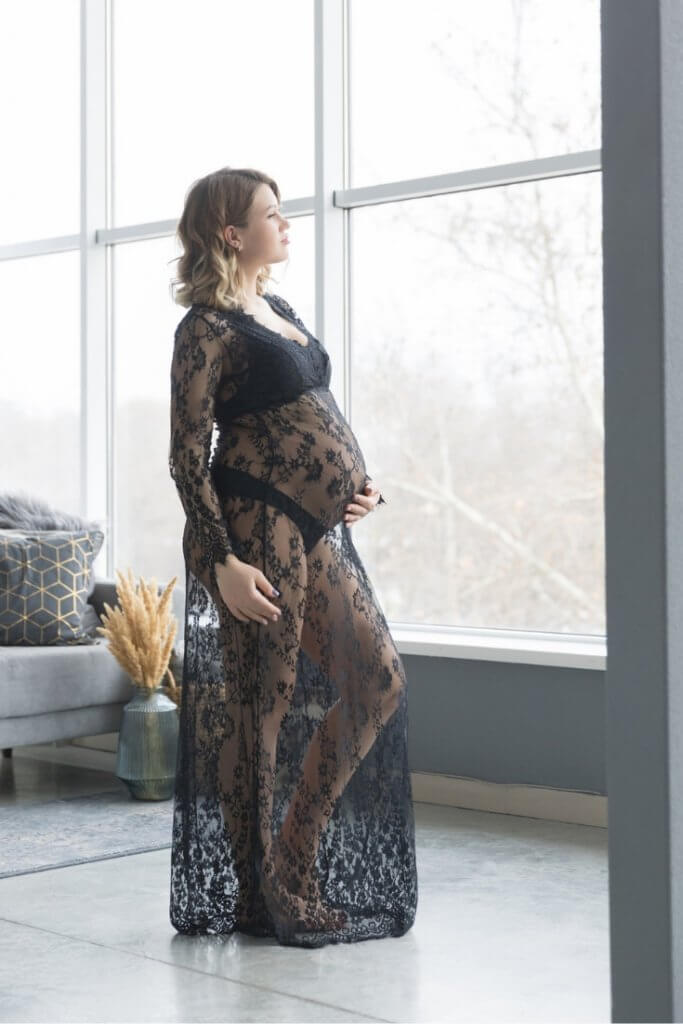 Check out how reasonably priced these lace gowns are to duplicate the above photo.
This one comes in many different colors click on it to see all your options for a lacy maternity gown.
Yoga Maternity Photos
Who says a pregnant woman can't be flexible and fit. I love the natural way this photo shows off this mom's pregnant belly.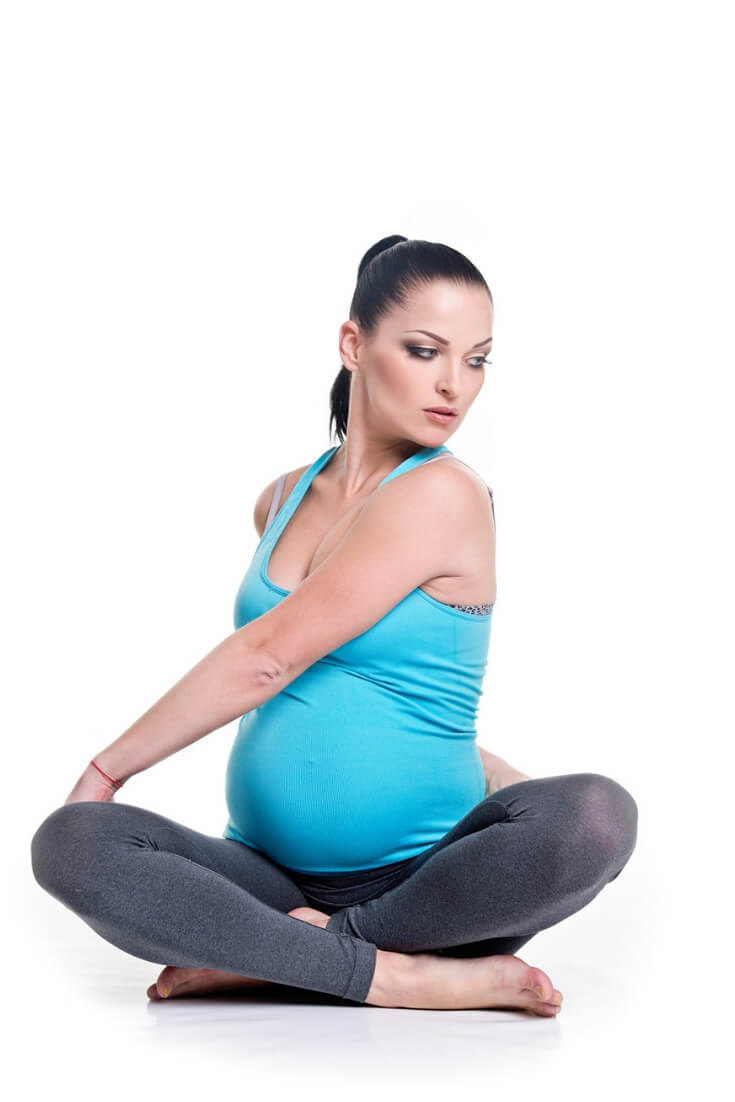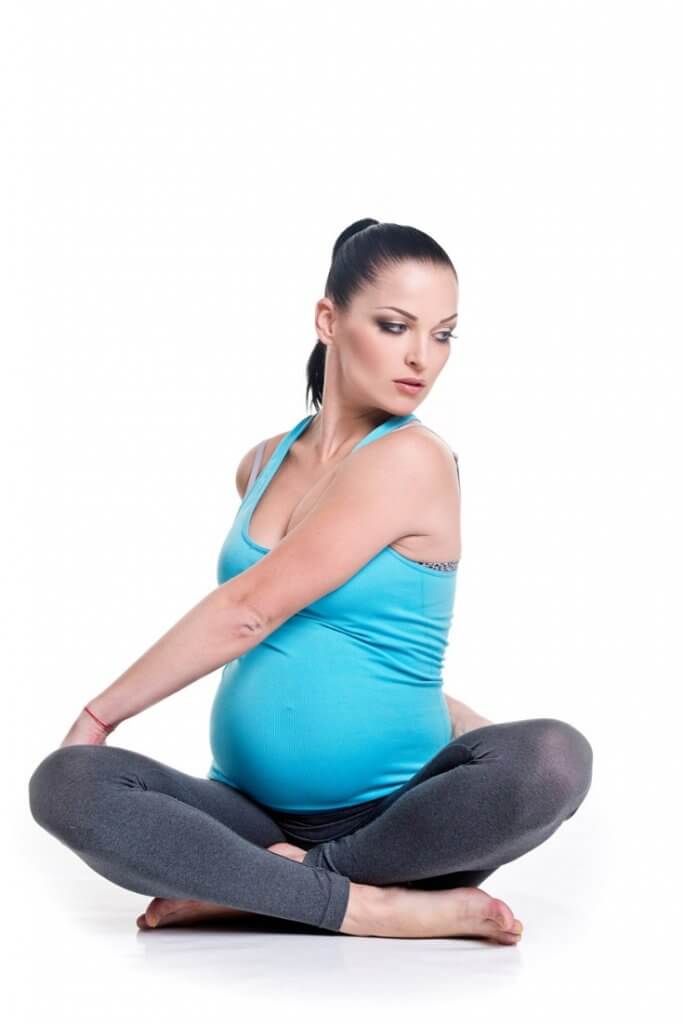 Show Off Your Tatoo in Your Maternity Photo Shoot
Who knew a pregnant single mom could look so good in a bikini.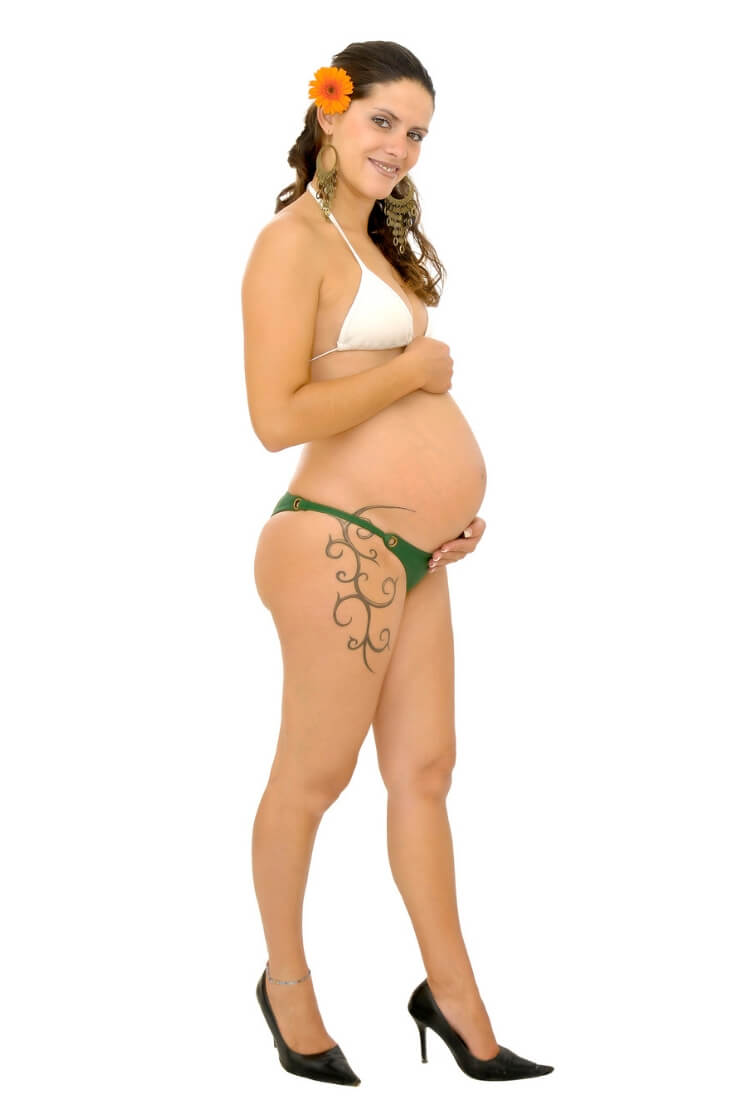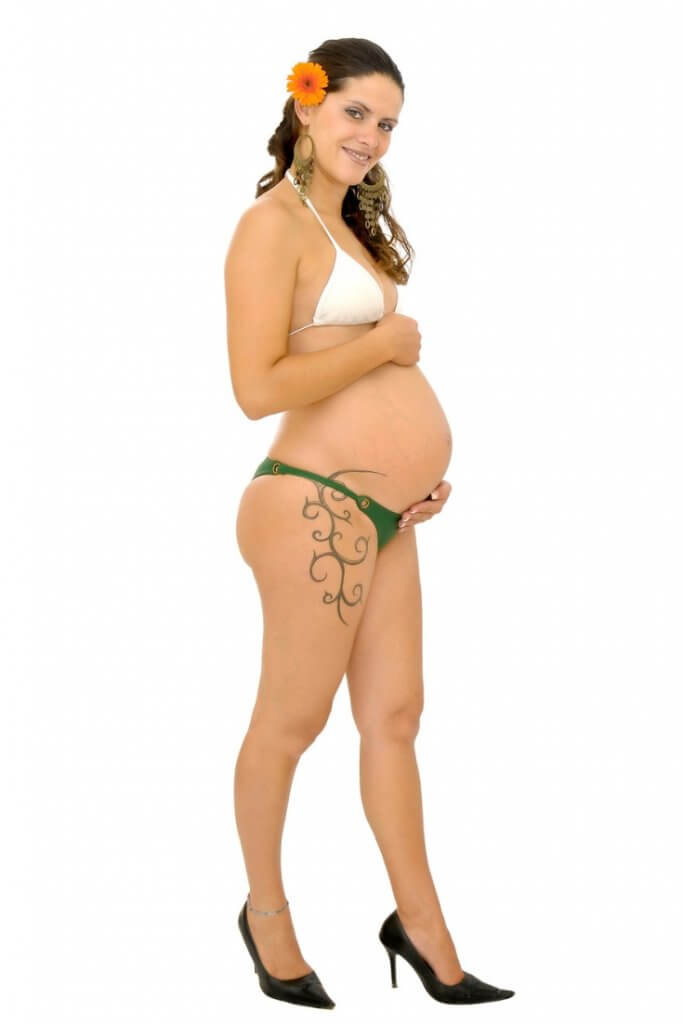 Older Siblings & Single Mom Maternity Photos
Here is a classic kiss the belly shot.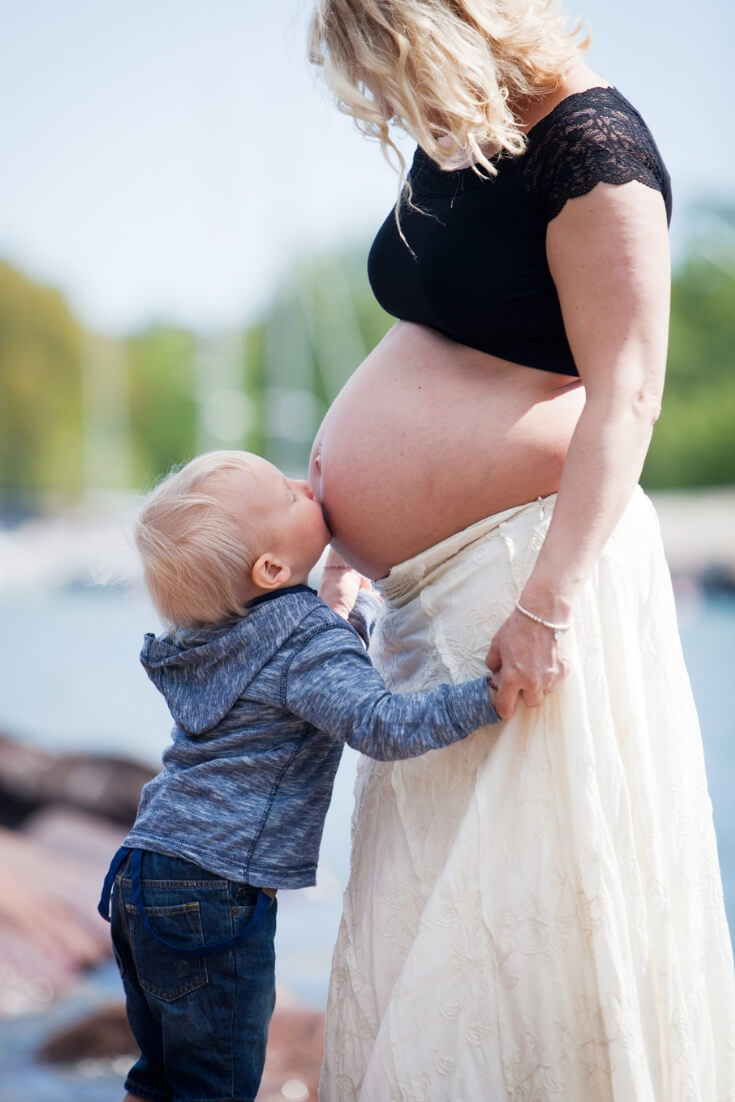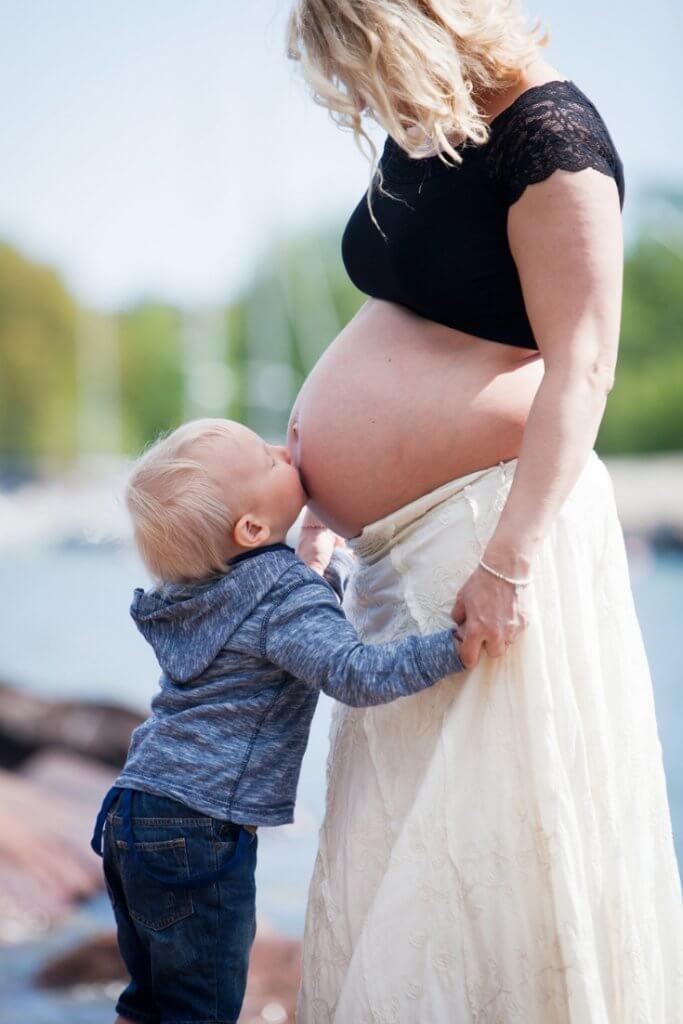 This cute, silly photo shows off the mom's fun side and really captures the love between mother and son.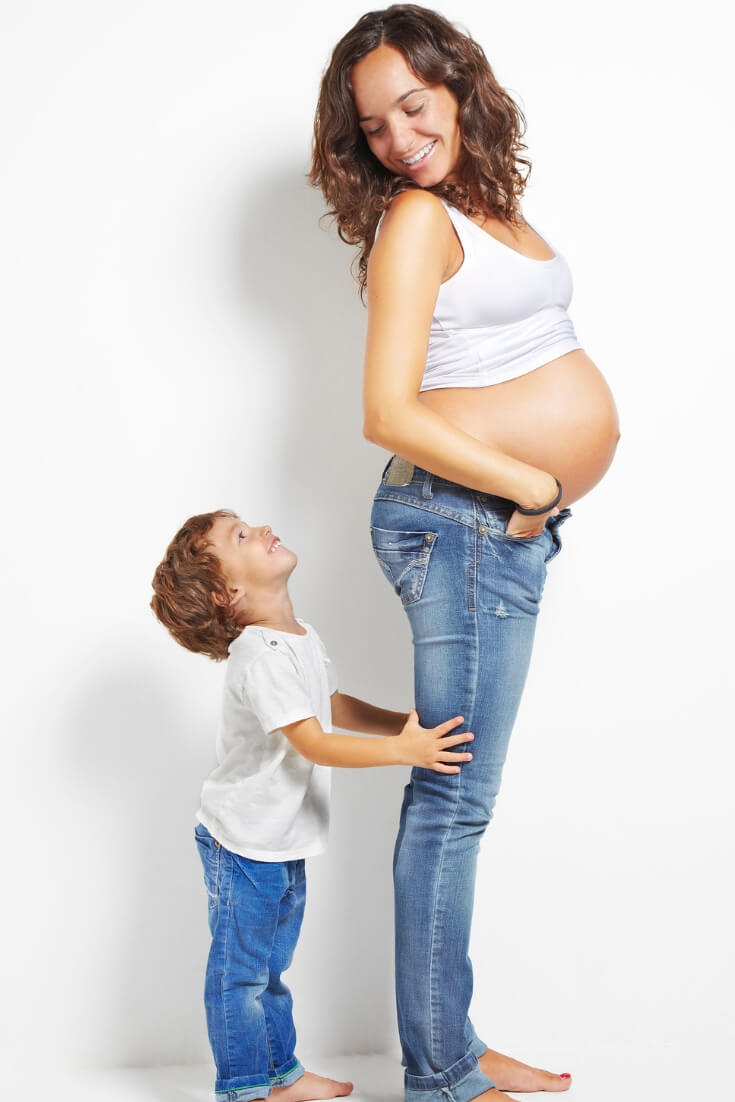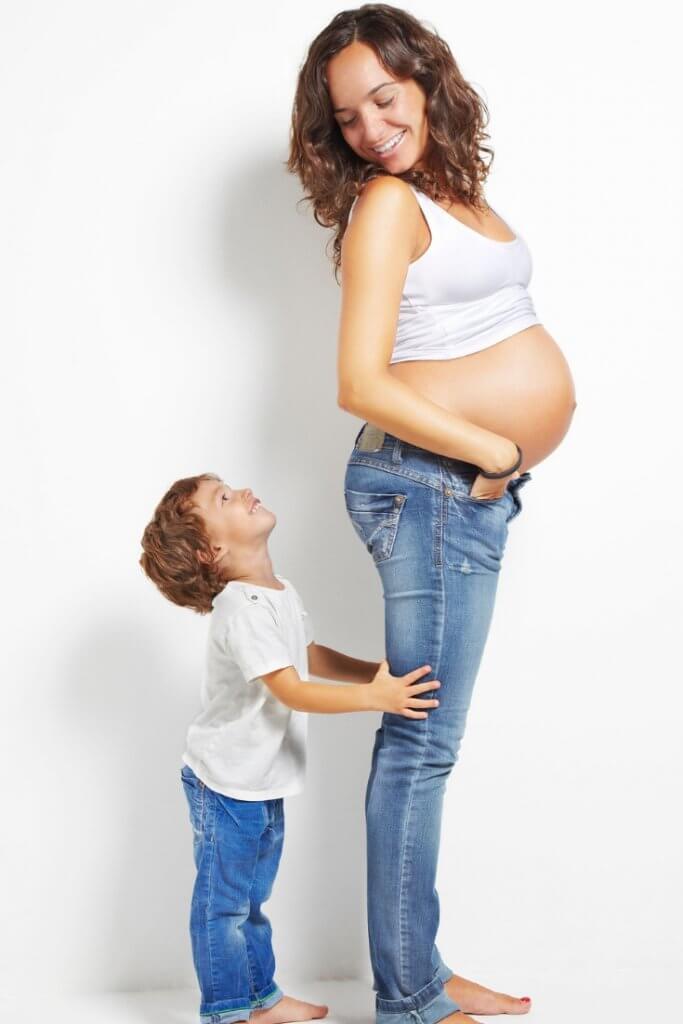 This photo of mother and daughter is pure sweetness. Notice how the mother and daughter outfits casually coordinate. The special teddy bear completes the cozy feel of this family.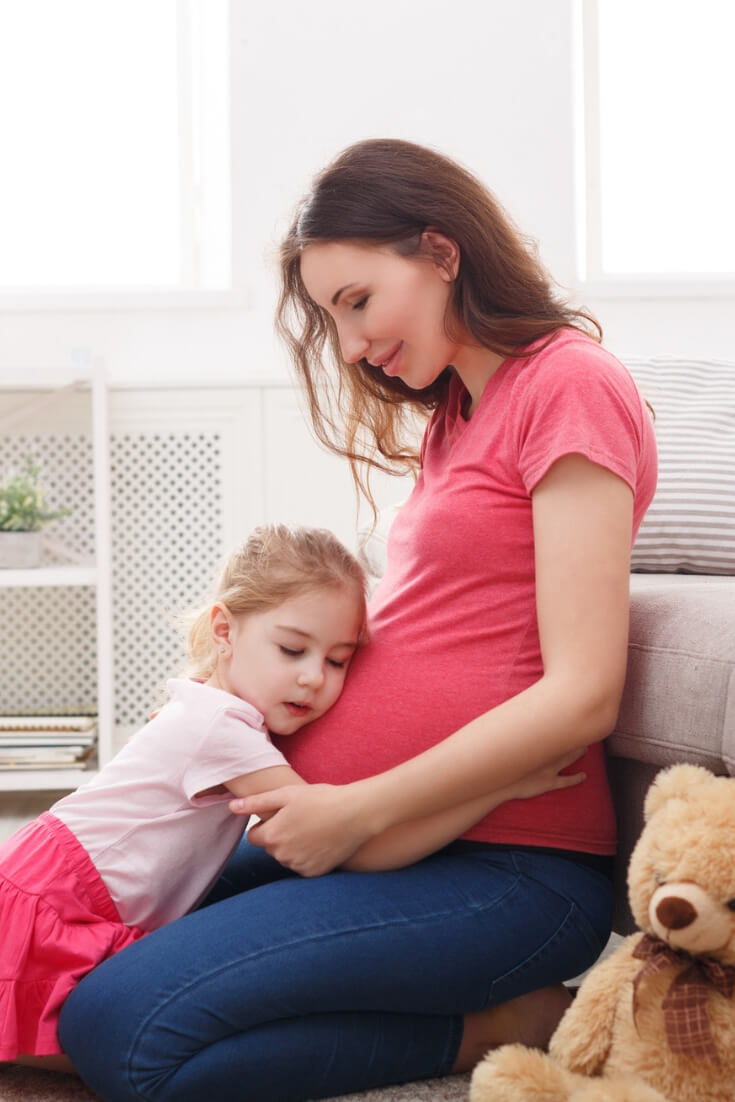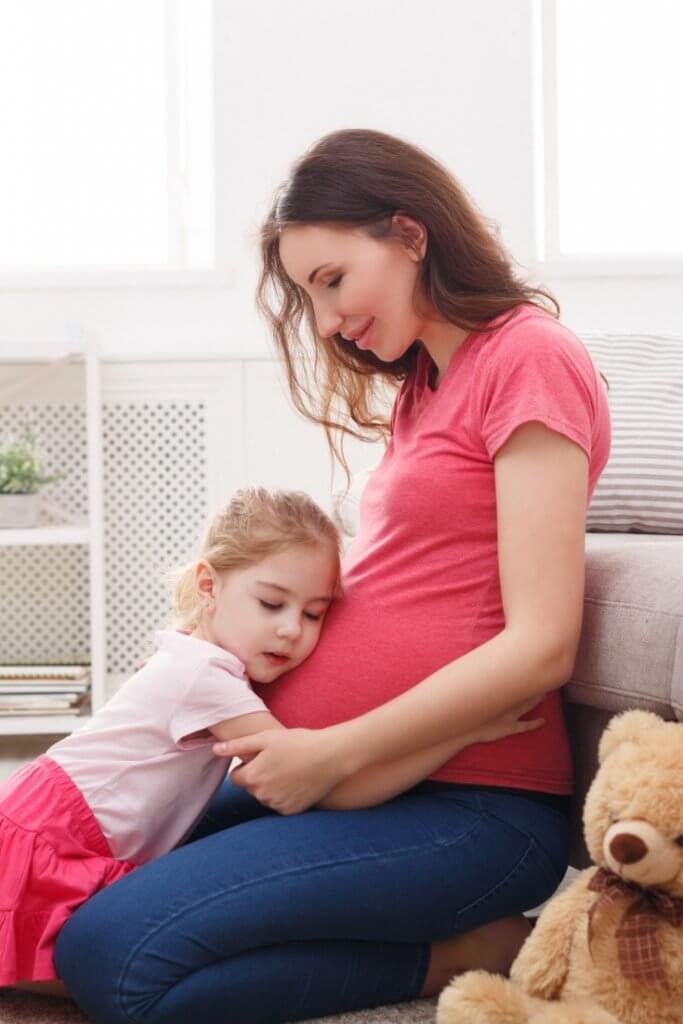 This photo shows off the little girl's playful side. I also like the classic look of the black and white photo.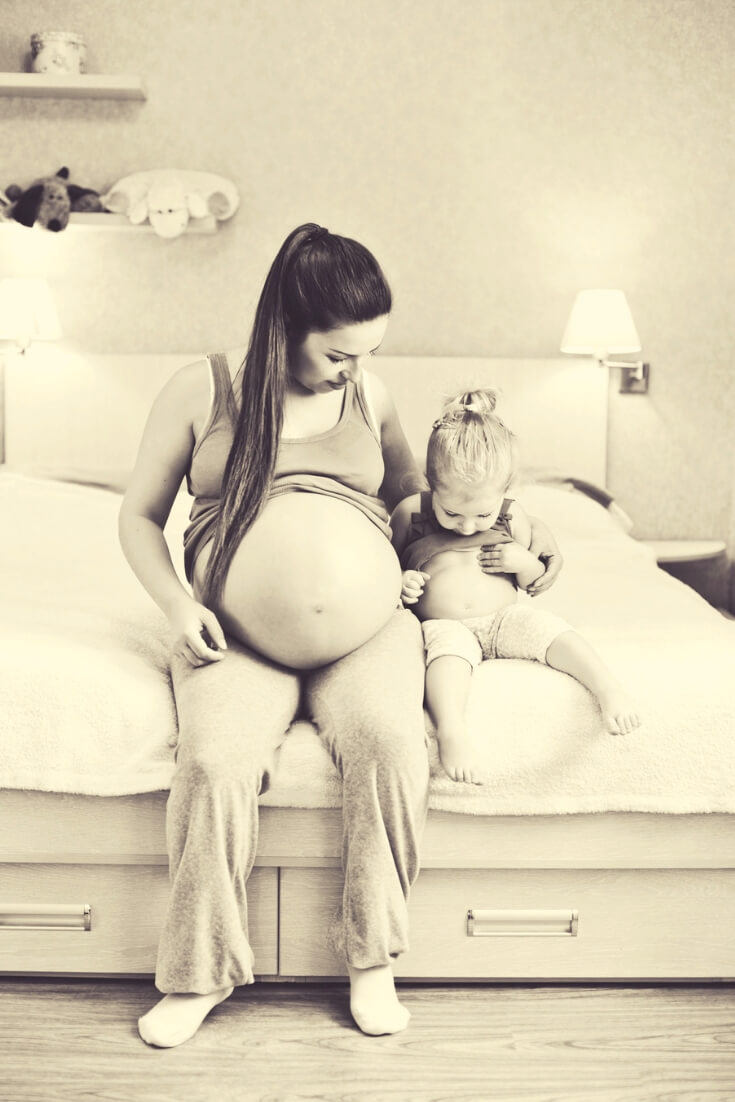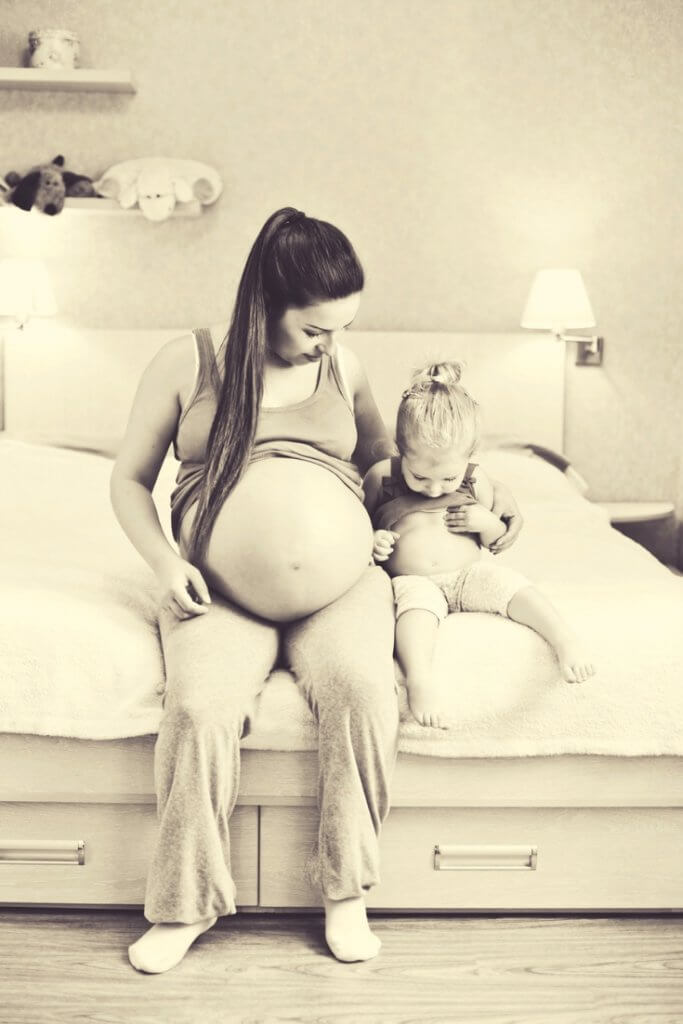 Another sweet photo of mother and daughter showing their joy.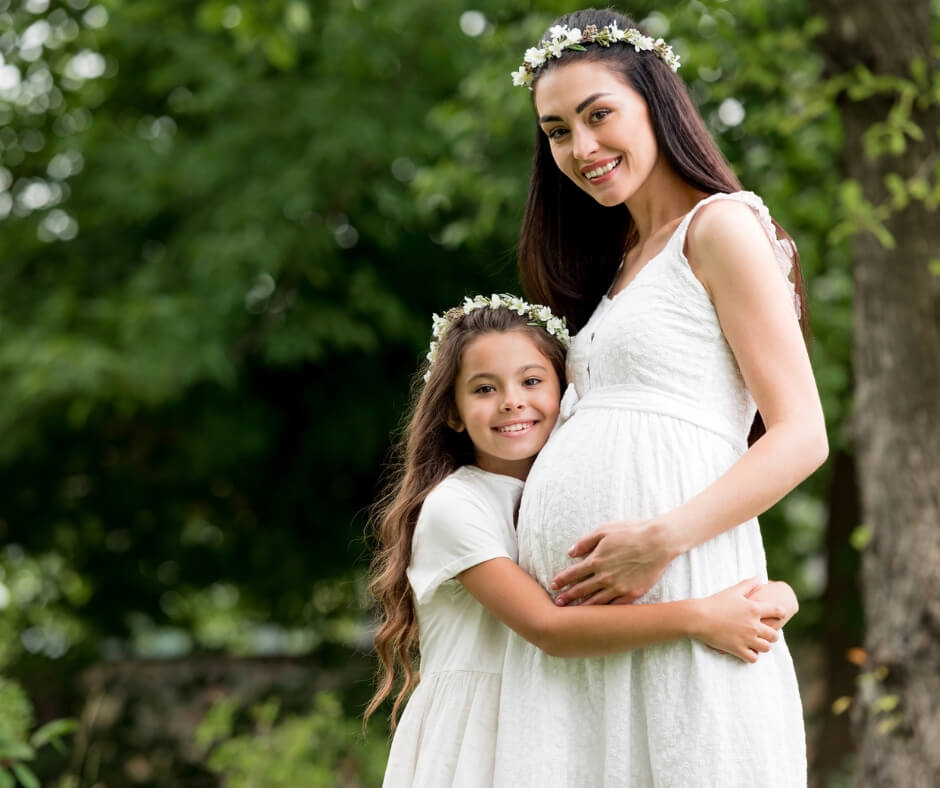 Silhouette Maternity Photos
Here is another example of the classic beauty of black and white photos. The blinds give the photo more interest and a softer feel. This pose would be a great option with one of the lacy gowns above.
This photo is a great example of how a simple pair of boy shorts and a sports bra can make a pregnant woman look stunning with the right lighting.
Just the Belly Maternity Photos
There are lots of fun photos you can take with just the belly. This simple face is a fun way to take a photo of just the belly.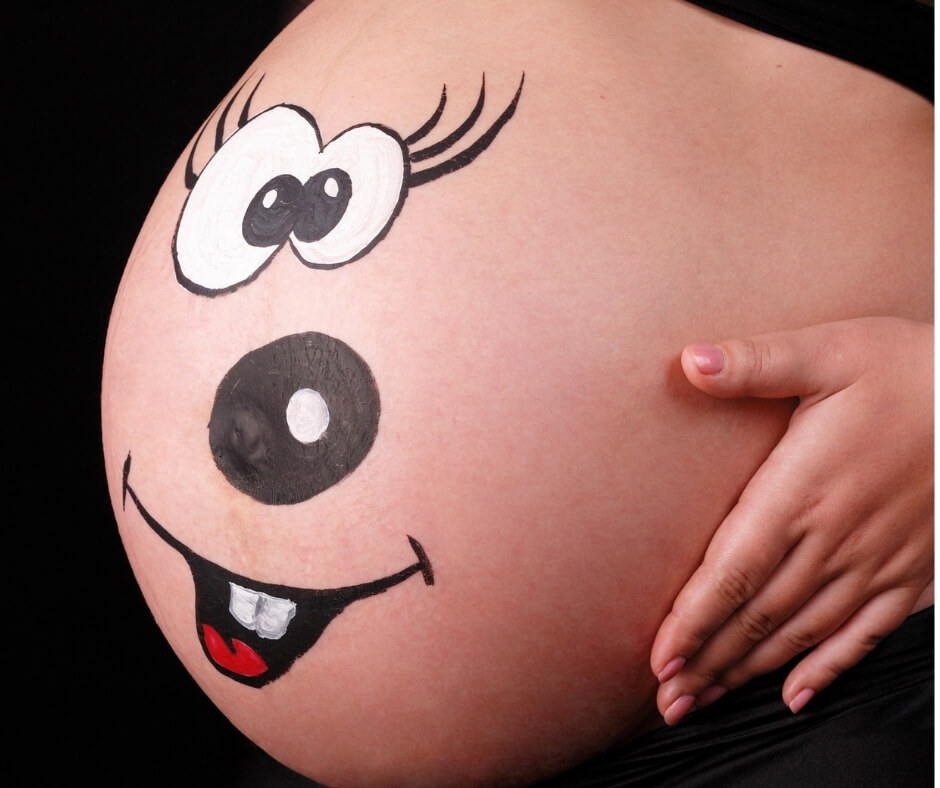 I hope these photos have inspired you to plan your own maternity photo shoot whether you are a single or married mom. You only have a few chances to do a maternity photo shoot. Make the most of this special time and memorialize it with a photo shoot. Be sure to get the photo developed and framed or have it made into a canvas wrap so you can remember this special time before kids or at least before this child.