Paid vs. unpaid chores is a hotly debated issue among parents. Learn the system for chores and allowance that works to raise responsible kids, who can manage money.
You might think paying for chores is an easy allowance system. You take care of getting chores done and you have a way to pay allowance. It's a great theory right?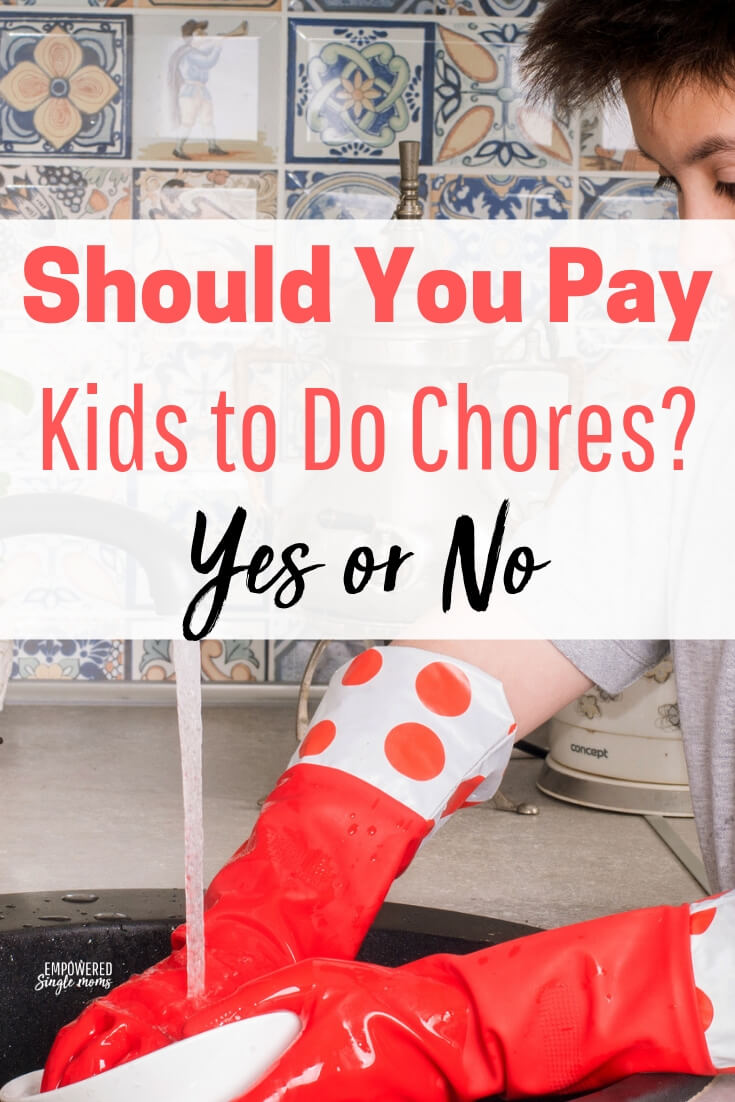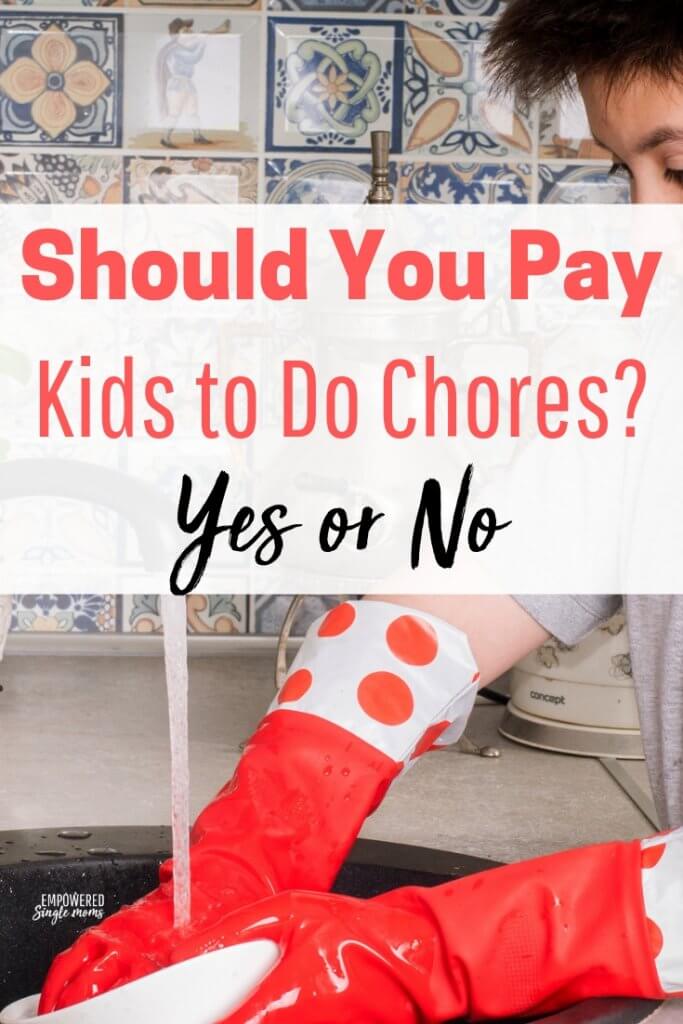 This post may contain affiliate links, if you buy a suggested product I will earn a small commission. We are a participant in the Amazon Services LLC Associates Program, an affiliate advertising program designed to provide a means for us to earn fees by linking to Amazon.com and affiliated sites." Read the full
disclosure policy here
.
Maybe it works for some families.I've heard a lot of frustrated parents complaining about kids not doing chores while doing family therapy sessions in my psychotherapy office. The kids decide they really don't need the money, so they don't do chores.
Should Kids Do Chores?
Doing chores is an important part of learning adult skills. In order for kids to have basic adult skills in learning how to manage a household, they need practice.
If they don't practice doing dishes, dusting, vacuuming, mowing the yard and doing minor household repairs while they are at home how will they ever learn how to do them. Even more important than knowing how to do these basic chores is noticing when regular household chores need to be done.
When kids do chores it instills a sense of belonging and being a valued member of the family. When children are praised for their work it instills a sense of pride in a job well done.
Kids who help with household chores have an appreciation for the amount of work that it takes to run a household and it makes them better roommates and housemates when they are living with friends as young adults. This carries over into making them a better spouse when they get married.
Do You Pay for Routine Chores?
The problem with paying for chores is that it tends to encourage a sense of entitlement. The main reason I don't think parents paying for chores as the best solution is because it encourages kids to see housework as someone else's responsibility or an optional activity.
It also encourages a sense of needing to get paid for work that needs to be done to be part of a family. There is certain work that just needs to get done and the best solution is everyone pitching in and working together.
I don't believe in paying for routine chores. My main focus in parenting was to instill respect and good decision making. Helping with chores was an opportunity to reinforce respect and good decision making. Regular chores were separated into personal work and family work.
Personal Work Chore List for Kids
Personal work consisted of taking care of yourself and your things. This included:
Keep your room clean
Get your dirty clothes sorted in the correct dirty clothes basket
Put your clothes away
Do your schoolwork
Have your backpack ready the night before school
Make sure your activities are on the family calendar
Put your dishes in the dishwasher after meals
Family Work Chore List for Kids
Help with dinner preparation when it is your turn
Assist with dinner clean up when it is your turn
Help with decluttering and cleaning family spaces (kitchen, bathrooms, living room & study)
Mowing
Snow shoveling
Summer Chore System
During the summer the kids were usually home more. In the summer I expected them to do a morning and an afternoon job when you are home. When the kids were working out of the house or were at a scheduled activity they were not expected to do an extra job.
I encouraged them to look around see what needed to be done and take responsibility for the job. When they were unable to identify something that needed to be done I would assign a job. This system had the benefit of teaching them to see what needed to be done.
I wanted to intentionally teach this skill because I do a lot of couple's therapy in my psychotherapy practice and it is a very common complaint from women that their men can't see what needs to be done around the house. These jobs included things like:
Cleaning a bathroom (my sons rarely if ever picked this job, but sometimes assigned when they couldn't see what needed to be done which helped motivate them to see what needed to be done)
Empty & fill the dishwasher
Mow the yard (counted for 2-3 jobs)
Dust family space
Vacuum family space
Weed a flower bed
Wash, fold and put away towels
Clean a drawer or cabinet
Clean out the refrigerator
As you can see when the kids were home in the summer it was much easier to keep the housework done.
When to Pay Kids for Work
I did pay for extra jobs. Extra jobs were things like raking leaves or painting family spaces when they were teenagers. If they wanted money for something special they could offer to do something extra and we would negotiate a price or if I needed something done we would negotiate a price.
Allowance System that Works
I am an advocate for allowance. Not for regular chores, which are an expectation of being part of a family and living in a home. Allowance is an opportunity to learn to manage money. The expectation with allowance is to spend some, save some and give some.
Saving can be for a bigger purchase like video games. Giving is to charity. Often charity was our church because that was an easy place to give, but sometimes the kids would hear about a fundraiser or a need and give their charity portion to something else.
Where they gave it was always their choice. I know this system works to instill the values of saving and giving to charity because both of my sons have told me stories about where they have generously given to charity.
One said, "I do well financially and it is my responsibility to help others. I remember when I always gave a dollar to church from my allowance money and it makes me think about giving."