I hated my life. It was like being lost in the forest, alone, on a cold night, without a flashlight. Day in and day out I struggled looking for tips to overcome depression. I felt hopeless that life would ever get better. You can read the whole gruesome story here.

I was depressed, I couldn't think. My ability to see options and solve problems was severely limited.
When life seems darker than ever, you crave something to give you hope. Fortunately, there are many things that can provide a small ray of light. When you combine several of these tools to overcome depression, they make a difference. It is like a small candle; one is insignificant, but several can light a whole room.
This post may contain affiliate links, if you buy a suggested product I will earn a small commission. We are a participant in the Amazon Services LLC Associates Program, an affiliate advertising program designed to provide a means for us to earn fees by linking to Amazon.com and affiliated sites." Read the full
disclosure policy here
.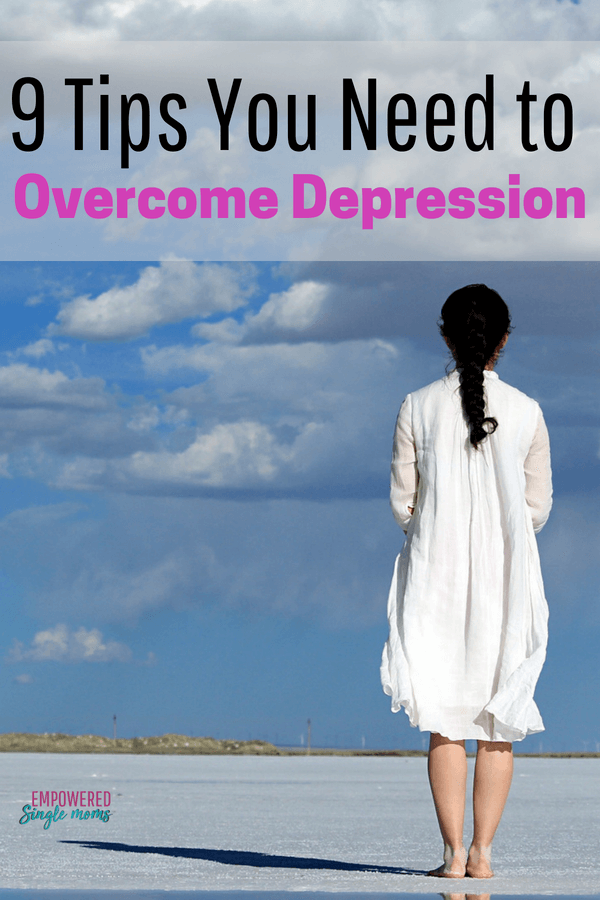 If you are depressed, I strongly encourage you to see a trained psychotherapist and consult your primary care medical provider to discuss medication. Therapy and medication are useful in many cases. The following tips to overcome depression are tools to supplement psychotherapy and medication. You may also use this information to help your child heal from depression, to overcome mild depression, or to regain your footing after a bad day.
1. Movement
Exercise helps ease depression and anxiety. Depression and anxiety go hand in hand. Exercise eases depression by balancing the natural chemicals in your body. It releases feel-good chemicals and reduces stress chemicals. Exercise also warms the body, which can produce a calming effect. You only need to exercise at the intensity of a brisk walk.
If you can safely exercise outside, that is even more powerful. Nature has a calming and uplifting effect on people. Being in the sun gives us an extra dose of vitamin D, which is beneficial in fighting depression. Schedule regular walks for at least 20-30 minutes.
2. Connection
A second tip for overcoming depression and anxiety is to connect with positive friends or family members. If you can combine exercise and connecting with a friend, it will multiply the benefits. One way to do this is to schedule a regular walking date with a positive friend.
When we are around positive people, we are likely to be more positive. Think about your friends and family members. Who looks at the glass as half full? Who looks at life with a can-do attitude? Which people make you feel good when they are around? Spend time with them. Message them just to check in. You do not necessarily need to tell them what is going on.
3. Comfort Food
We call it "comfort food" for a reason. Think about what type of food you can make that is comforting. Cooking or baking can distract you from your woes. Did you know that our sense of smell is most closely tied to our emotions? Think about some positive memories related to food. Learn how to make some of those foods. You do not want to overdo it, but it is okay to enjoy creating and eating good food.
4. Creativity
There are many ways to release negative emotions. Painting, drawing, sculpting, journaling, writing poetry, playing music, and even coloring can help you deal with depression and anxiety. These activities reduce stress and calm your mind.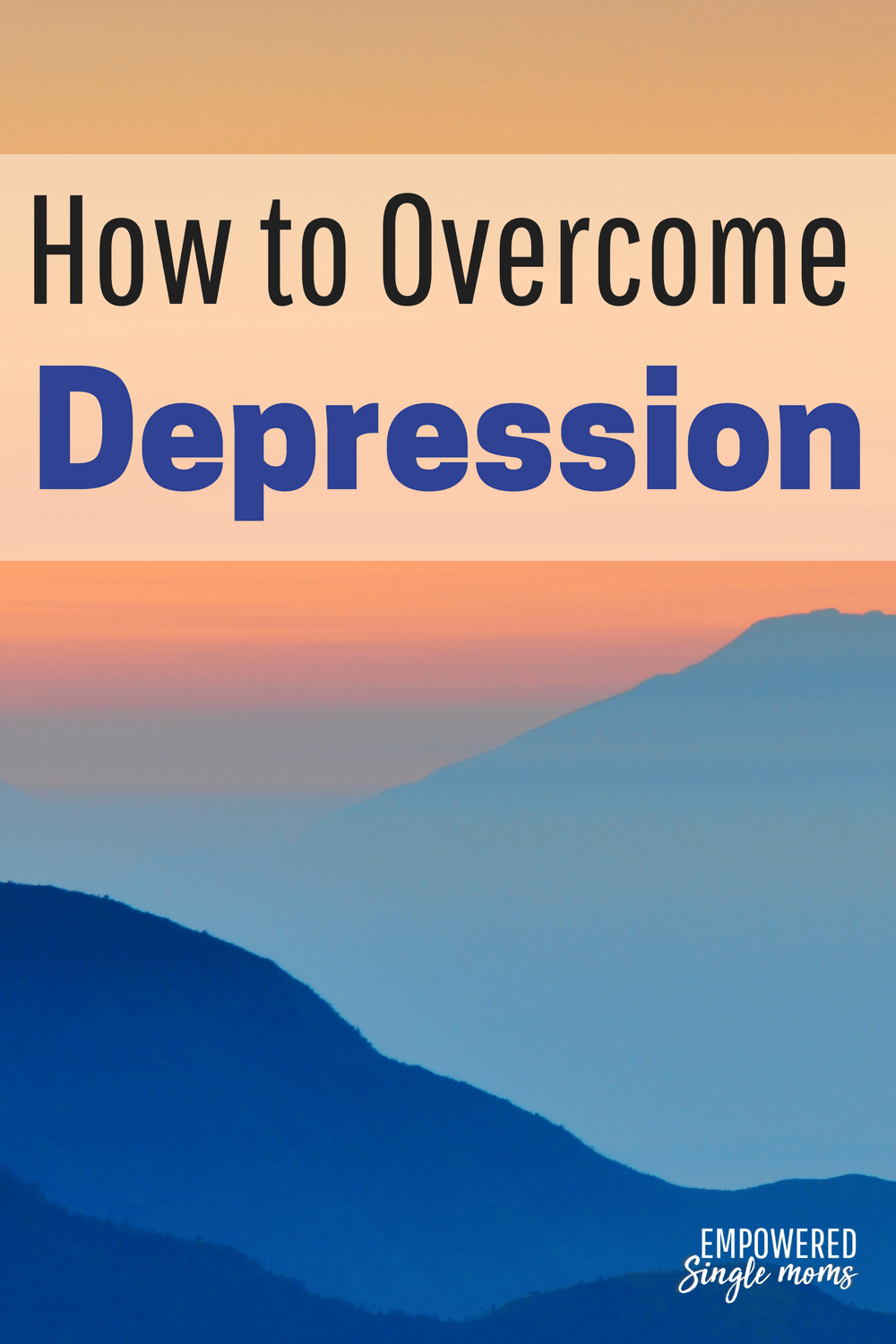 5. Music
Be mindful of the type of music you listen to. When we want to get in a Christmas mood, we often listen to Christmas music. Some music is happy, some sad, and some angry. If you want to lift your mood, choose happy, upbeat music. Make a playlist of energizing music to buoy your spirits.
6. Inspiration
Collect inspirational quotations. Here are some of my favorite inspirational quotes. I have a Pinterest board where I collect inspirational quotes and stories, so if you don't currently have any, check out this board. You might find it helpful to put some of your favorite quotes on index cards around your home so you can be reminded often of hope in your world.
7. Spirituality
Prayer and meditation are good for your mental health. Religious and/or spiritual texts contain inspirational verses and stories to bolster your strength. Write some of your favorite verses on index cards or print them to remind you that you are not alone.
8. Professional Help
It may take more than these tips to overcome depression. If your depression lasts for more than a few days, seek help from a professional psychotherapist. Meet with your therapist regularly. If depression causes you to think about suicide, if you are having difficulty sleeping, or if you are having problems with your work, talk to your primary care medical provider and work with a psychotherapist. Difficulty with work includes the professional work you do to support yourself and your family and the work of running your household. If you do not know where to start, talk to your primary care medical provider, call National Suicide Prevention Lifeline 1-800-273-8255, or go to your local emergency room.
9. Change Your Thoughts
When you change the way you think, you can change the way you feel. DavidD. Burns
I hope you have found these tips to overcome depression helpful. Remember you are not alone. The feelings of hopelessness will not last forever. I have prepared a couple of tools to help you. You can use my free printable worksheet to remember these tips for overcoming depression. This worksheet will help you make your own personal toolbox to overcome depression. This tool has helped many people overcome depression, and I want to send it to you too.
I started a private Facebook group for single moms just like you. You can join here. Know that you are not alone and there is always hope. If you found this post helpful or know someone who might, please share it with them.


More Resources for You
The World as I Know It is Over, Now What?
Did You Know Hardship Can Hold a Hidden Gift?
How to Build Your Tribe After Divorce
Books to Read When You are Getting Divorced
What to Do If You are Feeling Depressed and Lonely at Christmas