Journaling can help you heal, grow, and thrive. Journaling tips for beginners, healing journal prompts, self-improvement journaling prompts.
I've journaled for years. I sometimes journal daily and other times will only journal once a week or so. I find I journal most consistently when I am going through a difficult time dealing with loss, going through a transition or when I am feeling unsettled and need to clarify what to do next.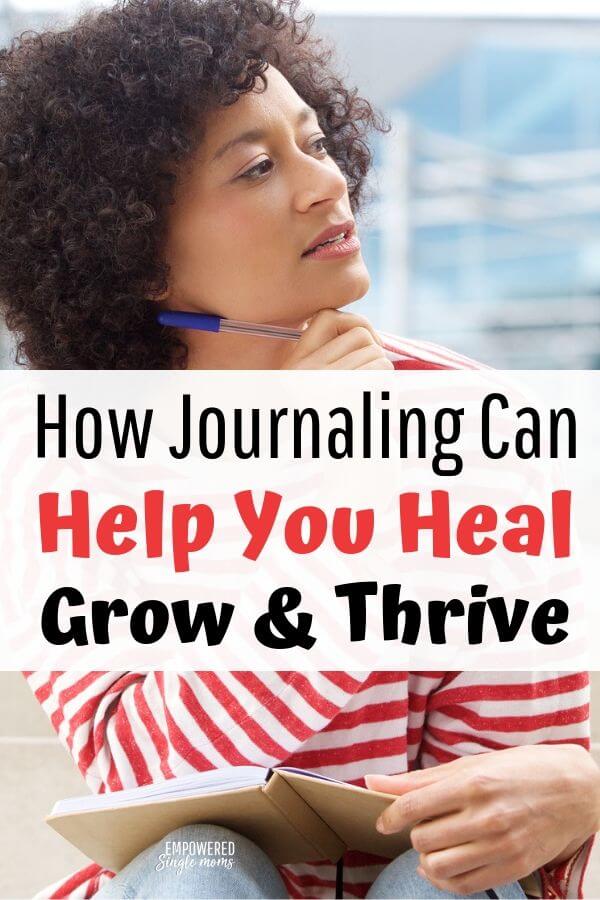 This post may contain affiliate links, if you buy a suggested product I will earn a small commission. We are a participant in the Amazon Services LLC Associates Program, an affiliate advertising program designed to provide a means for us to earn fees by linking to Amazon.com and affiliated sites." Read the full
disclosure policy here
.
One of the best pieces of advice I got from a supervisor as a young therapist was journal once a month about what you are learning from the people you work with.
It has served me well in learning how I am affected by the people I work with it has helped me t be a better therapist and given me insight about myself. If you work with people I encourage you to try this same process.
As a clinical social worker who has a psychotherapy practice, I am often witnessing to clients using journaling to heal, grow and thrive. I am excited to give you some tips on how journaling can help you help, clarify your goals and be a tool for self-improvement.
How Do You Start Journaling Every day?
The best way to start journaling is to just start. A good way to start is to just write a stream of consciousness what you are thinking and how you are feeling.
It helps to get into a habit if you set aside the same time every day to write. First thing in the morning is a good time to write. Another great time to journal regularly is in the evening. At the end of the day is a good time to process your day.
Journal Tips for a Beginner
One of the most important things to do when you journal is to ensure that your journal is private, that is why old fashioned diaries often had a lock on them. Decide where you can keep it so that you know what you write is private. The main purpose of a journal is to have a safe place to explore your thoughts and feelings.
It helps to get a pretty journal. There is something about having a special place to write that makes you want to journal.
Healing Journal Prompts
There are many ways to use journaling to heal pain and heartbreak. You can journal about how you feel, what thoughts and beliefs support those feelings. If you want to change how you feel you can think about what will help you move in that direction.
Healing Journal Prompts When Depressed or Anxious
3 things I am grateful for
How did I interpret what happened that caused me to feel this way?
How else could I interpret what happened?
I put together more journaling prompts to help you improve your mental health here.
Journal Prompts to Heal Grief
Journaling about the positive memories of someone who died is a way to lessen grief.
Journaling about the negatives of someone you broke up with is a helpful way to let go of the relationship.
What did I learn from the relationship?
Thriving a Single Mom Journal guides your through identifying your strengths, setting new goals, and making a plan to reach those goals.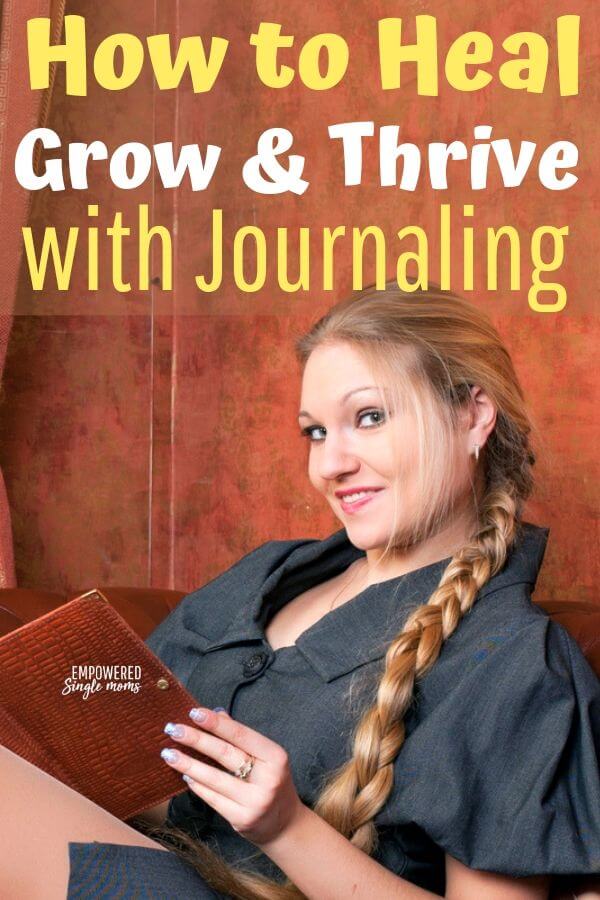 How to Journal to Grow in Self Understanding
Journaling is a useful way to clear your head. See these journaling prompts for self-discovery.
Focusing on your strengths and building on them is a way to improve yourself. Identifying your vision for life, setting goals and keeping track of your progress are all fantastic ways to improve yourself through journaling. I wrote the Thriving Single Mom Journal to walk you through this process.
How Do You Heal Through Journaling?
What we focus on grows in our awareness. If you are depressed using journaling to focus on gratitude will help you improve your mood. A simple exercise of keeping a gratitude journal by writing 3 things you are grateful for will help you have more gratitude and positivity.
If you are anxious journaling about your thoughts that support anxiety and thoughts to dispute those irrational thoughts can help you reduce your anxiety.
Often when we react in a way that is an overreaction to the current situation it may be because we are being affected by something in our past.
Does Journaling Really Help You Thrive?
Journaling clears your head and keeps negative thoughts from spinning around in your head in an endless loop. The right writing prompts can help you heal from anxiety and depression. Journaling can help you have a more positive attitude. Writing can help you clarify goals, set goals and keep track of your success.
How Do I Get Better at Journaling?
You get better at journaling like you get better at anything by practicing. It is helpful to just write what comes into your mind without filtering it. Sometimes people don't know what they are thinking until the write about it. There is something about using a pen and paper that taps into a part of you not as available as when you type, so try journaling with a pen and paper.
A Self Reflection & Groth Journal Just for You
First, the journal will walk you through questions to help you identify your strengths. Second a series of exercises to identify a vision for your life, set goals, steps to reach your goals and a method for you to stay on track.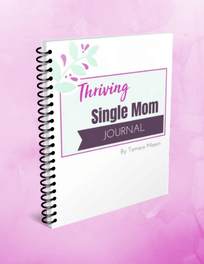 Best Bullet Journal Printables
If you aren't up for a stream of consciousness journaling a bullet journal is another option for journaling. A is a method of journaling and note-taking that uses bullet points as the core structure. The main idea of a bullet journal is to jot down quick notes instead of sentences.
Life is Messy and Brilliant Free Bullet Journal Printables
Mommy Over Work Free Bullet Journal Printables
I Heart Planners Bullet Journal Templates
Or you can get stencils and make your own unique bullet journal pages.
Journaling is a great way to clear your head, reduce anxiety, process your grief and improve your mood. Journaling is a tool for self-improvement, clarifying and reaching your goals.
Get a notebook, composition book or an inspirational journal and just start writing whatever comes to your mind.