Poverty meals made with healthy, cheap food. Save money by adding these budget meals to your meal planning rotation.
Food is a significant expense in the family budget. I've been putting together ideas for how to meal plan with cheap ingredients and make budget-friendly meals with healthy ingredients since I started cooking when I was 9 years old.
My mother believed in teaching life skills early. I still remember the first meal I cooked all by myself at the age of 9. It wasn't a very healthy meal, but it was budget friendly. The kid-friendly meal I made was hot dogs, beans and chips. I think it may have been a 4-H project to prepare a meal.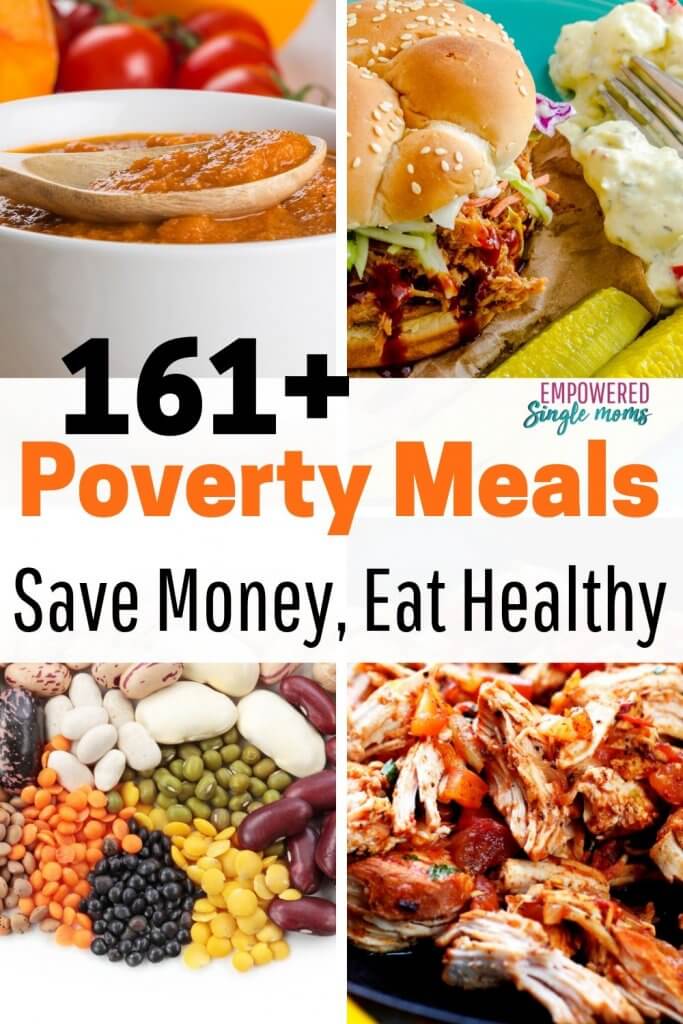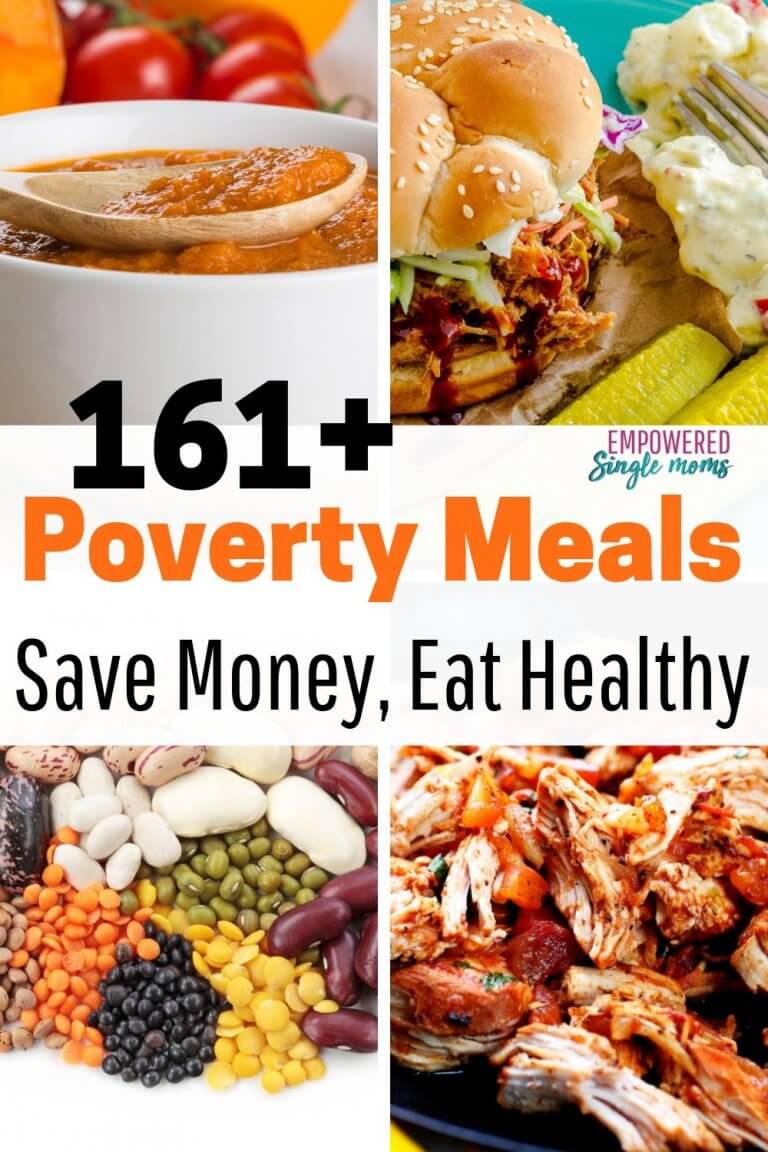 This post may contain affiliate links, if you buy a suggested product I will earn a small commission. We are a participant in the Amazon Services LLC Associates Program, an affiliate advertising program designed to provide a means for us to earn fees by linking to Amazon.com and affiliated sites." Read the full
disclosure policy here
.
The second meal I made was corn, meatloaf, and baked potatoes. Since then I've learned that healthy meals require vegetables besides corn and potatoes and that chips are empty calories.
Even if you are living in poverty you can eat delicious, healthy meals. The first step is to plan your meals, make a grocery list. Buy what is on the list and use what you buy. I made a meal planning template and a master grocery list for you.
Start by planning your meals around cheap ingredients. Learn the cheapest healthiest ingredients to plan your meals around. The cheapest protein sources fruits and vegetables to plan your meals around to have the cheapest and healthiest meals.
Beans and lentils are full of fiber and protein. They are the cheapest source of protein available. One drawback of cooking beans is that they take a long time to cook.
You can solve this problem in many ways. One option is to soak the beans overnight, drain them, add fresh water and cook them overnight in the crockpot. You could also cook them in the Instapot to save time.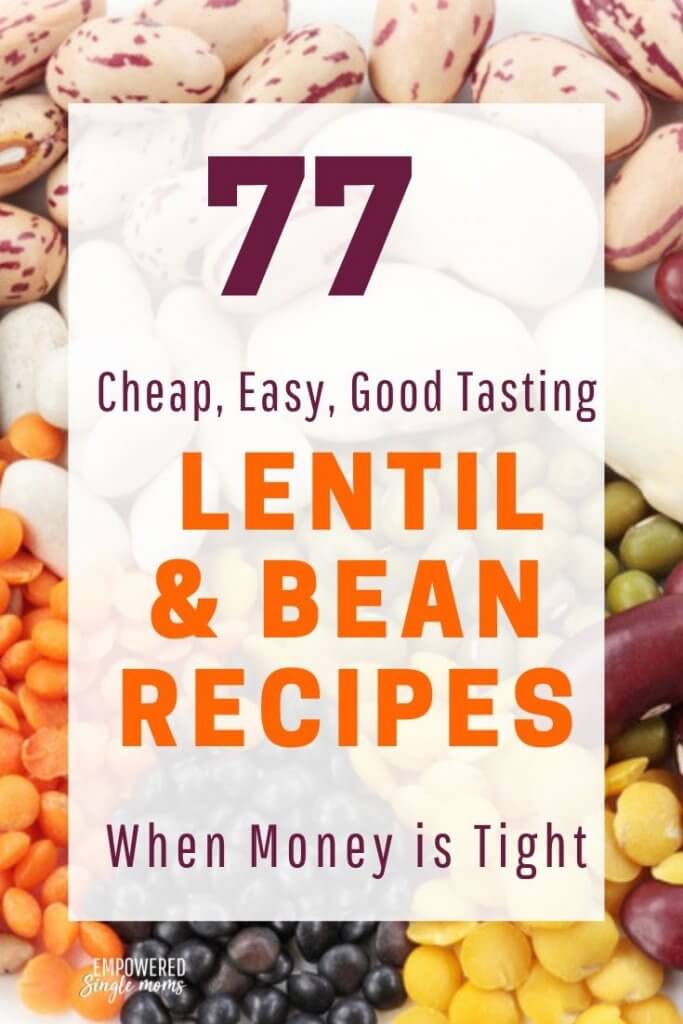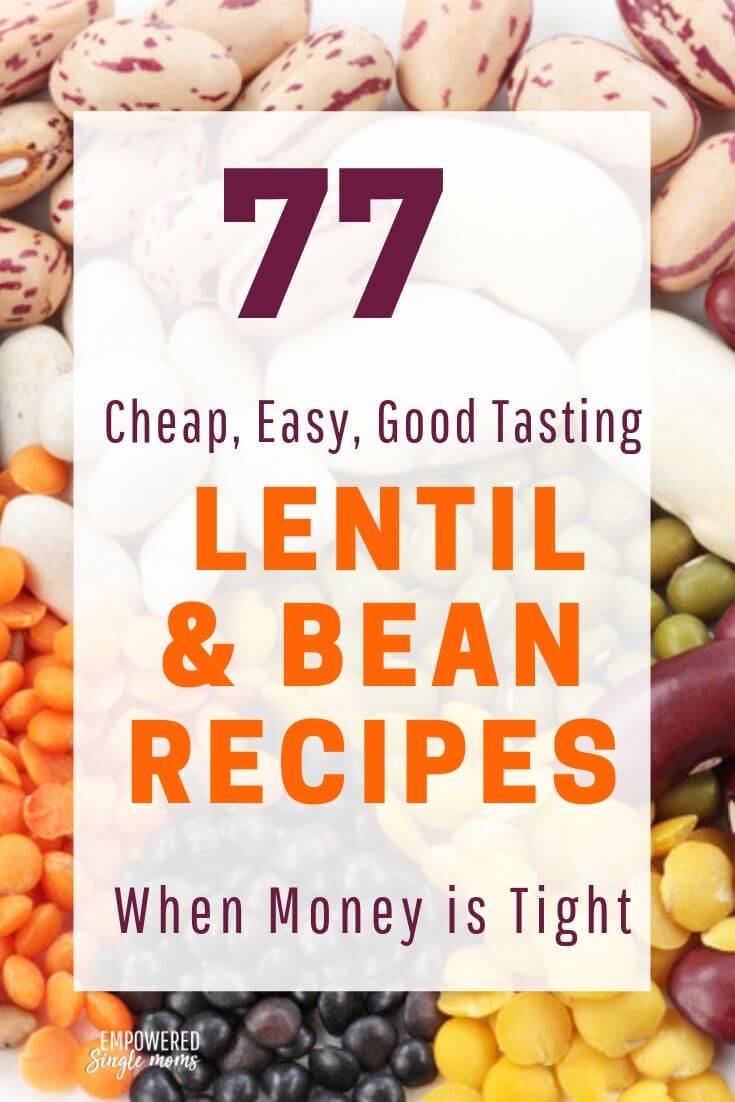 An Instapot is a great tool to make meals fast. Soups are a fantastic way to have a filling meal on the cheap.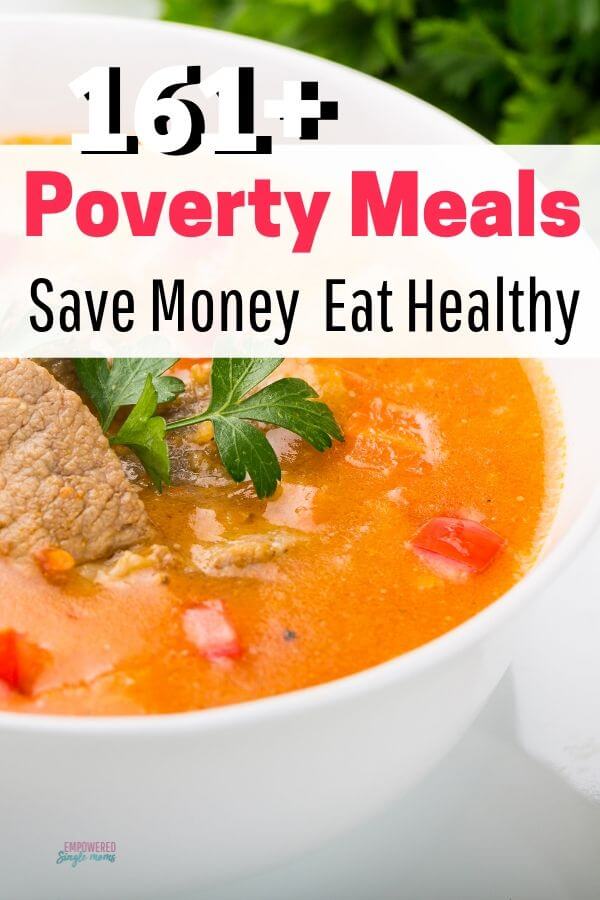 Pork roast is one of the cheapest meats. Plan for leftovers by cooking a large pork roast and then freeze the leftovers in meal size portions and use these meals to make a quick after work dinner.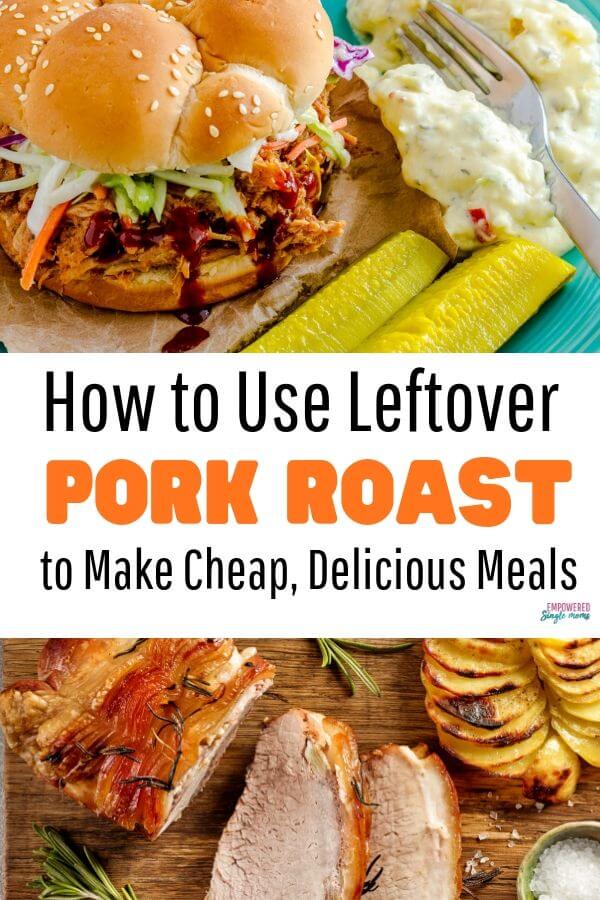 This article has several lower carb meals. Some of the recipes are even paleo and whole 30. I was surprised by how many different ways you can make chicken in this article.
On A Dime Cookbook is a great cookbook for cheap meals. More with Less Cookbook is a cookbook I've used for cheap meals since I was in graduate school. I really liked the stories in the book too.
Whether you're just figuring out how to make inexpensive meals in your InstaPot or are a pro at using it these Instapot recipes will inspire you. Crockpots for tenderizing cheaper cuts of meat.
Adding some meatless meals to your meal rotation is a great way to cut down on the cost of groceries. These are delicious options whether you do a once a week meatless Monday or you go meatless several times a week.
Family Meals
Planning meals ahead of time make it more likely that you will eat together as a family. Eating as a family is an opportunity to connect with your kids.
Even as teenagers who may not want to talk to you much they will need to eat, so eat as a family and they will spend some time with you. At least some of the time they are likely to talk about something.
Family meal time does a lot to protect your kids' emotional health. Make the most of family mealtime with these tips.