This post may contain affiliate links, if you buy a suggested product I will earn a small commission. We are a participant in the Amazon Services LLC Associates Program, an affiliate advertising program designed to provide a means for us to earn fees by linking to Amazon.com and affiliated sites." Read the full
disclosure policy here
.
Something from Nothing: Mothering with Creativity and Humor in times of Scarcity and Worry. Learn how to make do with what you have.
I am thrilled to have my good friend Dr. Serena Patterson share her ideas & auntie wisdom with us.
This post may contain affiliate links, if you buy a suggested product I will earn a small commission. We are a participant in the Amazon Services LLC Associates Program, an affiliate advertising program designed to provide a means for us to earn fees by linking to Amazon.com and affiliated sites." Read the full disclosure policy here.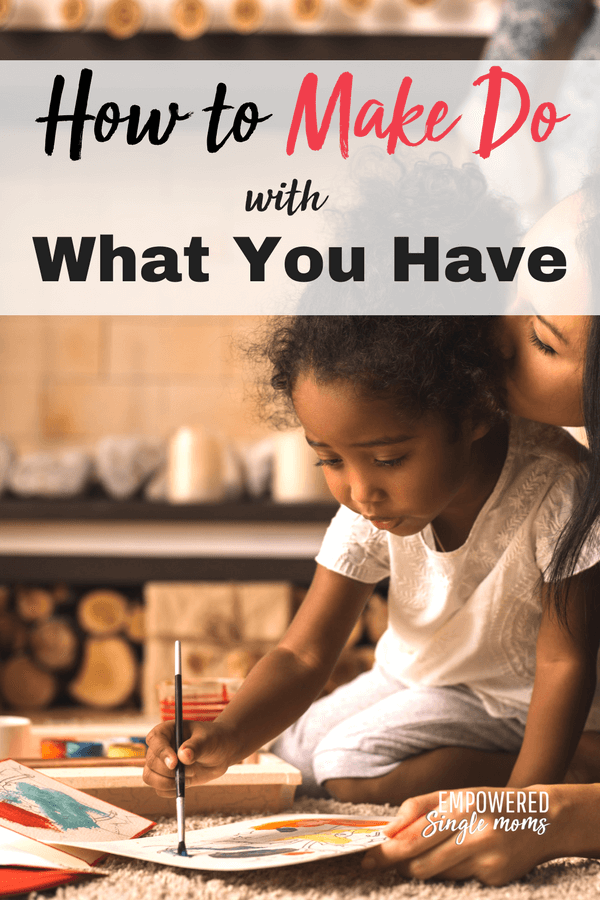 Part 1: Auntie Wisdom
As an older woman, I love to give advice. My heart leaps when a young person who is no relation by blood calls me "Auntie," which among many Aboriginal people is an honorific title given to elders who keep a benevolent eye on other people's children.
I knew many aunties in my childhood and teen years. Back then, front porches were occupied by elders who freely dispensed behavior corrections, musings on life, cookies, and cool water to children and advice to their mothers.
These survivors of the Great Depression were wonders of efficiency, producing from scratch not only food and clothing, but also toys and entertainments. As we ran barefoot all summer, the aunties were our mothers' informants, tattling on us and passing down tips and recipes.
My mother was, by the 1960s and 70s, a one-woman resistance force against the consumer culture. She repeated one of her favorite sayings like a nursery rhyme, "Use it up, wear it out. Make it do, do without." And of course, we did just that.
Make Do with What You Have by Being Resourceful
My mother was, by the 1960s and 70s, a one-woman resistance force against the consumer culture. Seh repeated her favorite saying like a nursery rhyme, "Use it up, wear it out. Make it do, do without." And of course, we did just that
As a single parent in graduate school, I took pride in using the dollar-stretching skills I learned from my mother. I could cook a mean bean soup, hold my head up as I distributed homemade Christmas presents, and dress my kid like the hippy circus performer I always wanted to be.
Moms of the 21st century balance, as I did, children and education and jobs and career plans and debts and relationships all while hoping that things will somehow get easier down the line. They are also, like I was in my young motherhood days, increasingly likely to be doing this without a supporting husband and far away from extended family and lifelong friends who could help.
Single mothers seem to always be in the economic Great Depression. They have the triple whammy of high housing prices, low wages, poor (if any) benefits, and high unemployment. Demand for education is much higher now, even though access to education is more difficult. Twenty-first-century moms have to be as resourceful as their great-grandmothers.
Sharing Knowledge
We need each other–for sharing knowledge, cheering one another on in hard times, distracting one another from scary news broadcasts, and providing hope for our families no matter what happens.
Where are the wise aunties with all the tricks for stretching time and money? If the aunties are no longer on porches with free time to educate and entertain, they should at least be at your fingertips. So, here I am.
Over three blog posts, I'm going to share some of my favorite strategies for thriving in hard times. Here is a short overview:
Make Do with What You Have by Using It Up
Cooking
Almost anything in your refrigerator or freezer can be made into a soup, casserole, or stir-fry.
Soup broth can be made from clean vegetable peelings (but a bouillon cube works too).
The best and most nutritious soup starts with bone broth. Use the leftover carcass of a chicken or turkey, the bone from a ham, or ask a butcher for soup bones. Simmer them all day in water with a bit of tomato. (When this cools, it will turn into something like jello.) Heat it up, add whatever you have handy, and you have soup.
"Casserole" is a fancy name for left-overs stirred up with some combination of cheese, hamburger, pasta, potatoes, Cream-of-Something Soup from a can or milk and an egg to make it stick together. Casseroles are the hiding places for vegetables including sliced or pureed squash. Season it well and add a top layer of crushed potato chips, crackers or tater tots. You can use a recipe if you are the cautious type, but go ahead and add whatever still smells good from the fridge.
Stir-frying is faster than baking a casserole and is another good way to use up leftovers. Cook your rice while you dice up what is in your refrigerator and throw it into a hot frying pan or wok with some oil. Add the flavoring of your choice and boom—you have dinner.
Season these dishes to your liking and change it up for variety. Each dish benefits from garlic and onions, so always have these on hand.
Related: This One Thing Will Slash Your Food Costs
Tamara's Note: This was a go-to cookbook for both Serena and me in graduate school.
Crafts
Do not shop at craft stores to build a fabric stash, and stay away from Hobby Lobby's scrapbooking aisle. Instead, take apart what can't be used anymore the way that it is and hoard the fabric, buttons, lace, ribbons, embroidery, and whatever else strikes your fancy. Sort it and store it for future crafting.
Making Do with What You Have by Wearing It Out
Clothing
Use patches! Fabric stores carry iron-on patches that go on the inside of your children's pant legs to reinforce the knees before they blow out. Decorative patches can be purchased as well, but you can also look in thrift stores for pieces of thick machine embroidery. Cut these off, being careful to leave ¼ or ½ an inch around them, and stitch them in place.
When your kids' pants become too short, cut them off to make shorts for summer. The cut-off legs make great patches or even dog toys.
Hand down your children's clothes, toys, and furniture. The universe will return the investment to you.
Two rules for hand-me-downs:

Tell your children to never call out a child for wearing their old clothes. What goes around comes around
Buy shoes and underwear new
Make It Do
A mixture of baking soda and salt makes a toothpaste substitute if you run out. I liked it once I got used to it. You can find more elaborate recipes online.
Sheets make fine curtains, especially if you have the time to measure and hem them to fit. Shower curtain rings work fine to hang them up.
Craft all year to make lovely Christmas gifts for friends and relations.
Take pride in homemade Halloween costumes, home-decorated birthday cakes, and child-made holiday decorations. This is the stuff memories are made of.
If you choose to make clothing, pick patterns with simple lines and minimal fuss, and make sure to account for lots of room to grow.
The more ways you can use a toy, the better it is. The best Lego comes in a plastic bin from the home of somebody else who had kids who mixed all of the special kits together. If you can't score hand-me-down Legos, the best toys are sticks, rocks, water, sand, dirt, paper, crayons, scissors, wooden blocks, old bedsheets, and string. Who needs a Slip 'N Slide if there's an old tarpaulin in the garage? Who needs squirt guns when you have empty dish soap bottles?
Related: Frugal Gifts People Actually Want to Receive
Do Without
Sugary cereal is expensive and gross! Tell your children it is made out of plastic. Instead, make your own granola–tell them it's trendy. If they don't like it, threaten them with shredded wheat. When they say, "what's that?' tell them it's little bales of hay.
Cut cable TV. Yes, really. Cut it. completely.
Don't bother with smartphones and tablets for children under 14. Wait as long as you can before introducing this technology and savor every screen-free day until then.
And that, my lovelies, will have to do for now; until next time.
Just call me Auntie.
Tamara's Note: Join our free private Facebook Group Empowered Single Mom Tribe. I made it just for you so you have the support you need.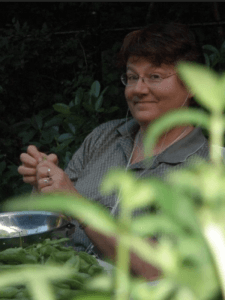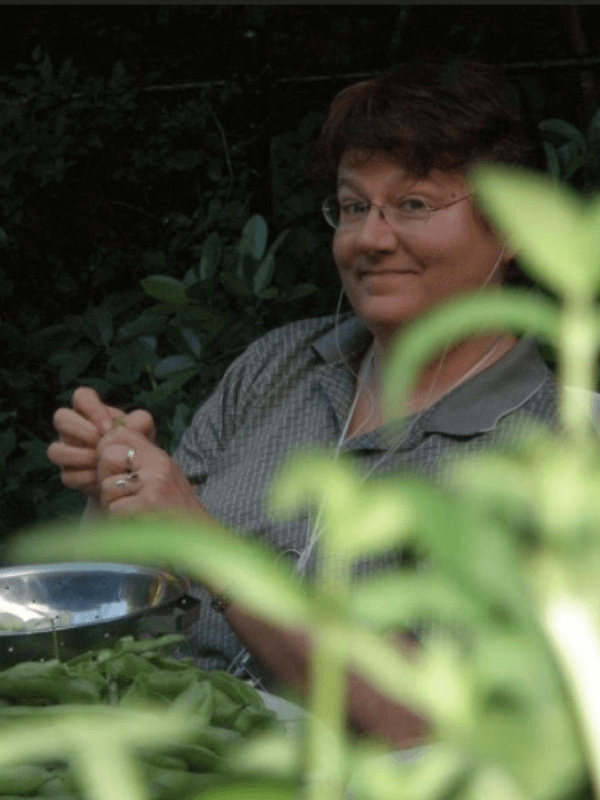 Bio:
Dr. Serena Patterson is a psychologist living in British Columbia, Canada. She was the best buddy and constant companion of Tamara Mason throughout their troubled and angst-ridden adolescent years, and therefore continues to follow Ms. Mason through her blog "Empowered Single Moms."
Dr. Patterson has adult children of her own, but because they do not listen to her she dispenses advice, sometimes for money but often for free, to those who will. She often dispenses this advice at Grunberg Patterson Centre for Counselling & Assessment