Do you ogle beautiful pictures of food on Pinterest and feel sad when you compare your cooking to Pinterest land? Yeah, me too. But that is fantasy land.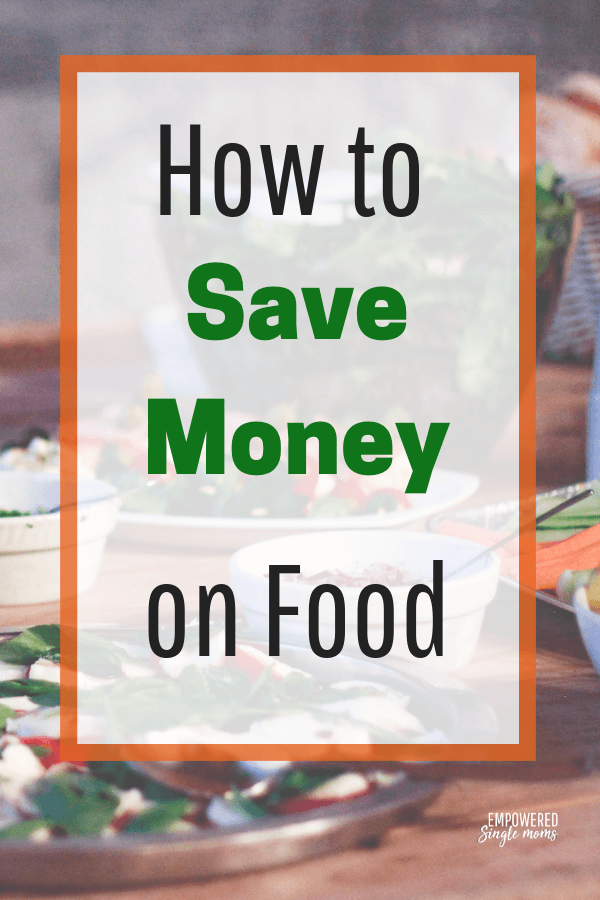 This post may contain affiliate links, if you buy a suggested product I will earn a small commission. We are a participant in the Amazon Services LLC Associates Program, an affiliate advertising program designed to provide a means for us to earn fees by linking to Amazon.com and affiliated sites." Read the full
disclosure policy here
.
Sometimes I wonder if the families of those bloggers are eating cold food because cooking is also their work. I'm positive some of the food has been styled by a professional. If I compared my family weeknight meals to Pinterest, I would be reduced to tears and stop cooking.
But the cost of food is significant, if we eat out paying someone else to cook it our food bill skyrockets.
Facts
Sixty percent of the average USA food budget is spent on meals prepared at home. Convenience foods and eating out are two things that increase the cost of food. It is one reason that obesity is a national epidemic. Making home-cooked meals is becoming a rarity. When you are the only adult in the house, there is much to do and little time. Convenience foods and drive-throughs are two ways to save time. Right? That is a false statement.
Related: Why Family Meals are the Best 40 Minutes
Unrealistic Expectations
If you expect Pinterest perfection, no wonder you don't want to cook or think you can't. That is like saying only Picasso should paint or only Bach is allowed to play music. The world would be a much duller place. You can make your family delicious meals, and that is what they want: food that tastes good. Forget about making picture-perfect food. Cooking is not difficult to learn, and with a little planning it can take less time than ordering from a drive-through or waiting for pizza to be delivered.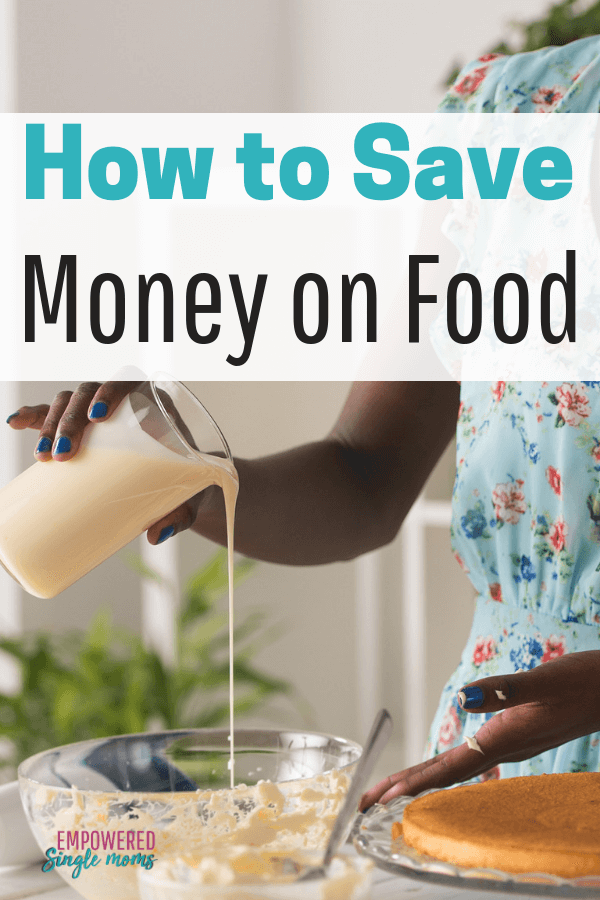 Take Advantage of Sales to Reduce Food Costs
Pork roast, chicken breasts, chicken thighs, and ground beef all go on sale and are versatile. These can all be made into pasta dishes, stir-fry, Mexican dishes, or sandwiches. Cook ahead and freeze extra portions. Then, you have dinner half done for nights you have only 20-30 minutes between arriving home being back out the door for an activity. I developed a plan to make this happen and I want to share it with you. Even better, these are meals kids will actually eat.
Fruits and vegetables are much cheaper when they are in season. For example, a colorful bell pepper may be close to $5.00 in the winter, but they can be found for a dollar or less in August. Peppers freeze like a dream; just chop them up, put them in a plastic bag, and put them in the freezer. (Bonus: no chopping when you use them.) Check out the farmers market or local food stands. Often toward the end of the day, they will sell things cheaper, especially produce with mild blemishes.
More Ideas: How to Make a Cheap Grocery List When Money is Tight
Resources for Reducing Food Costs
One of the easiest ways to slash your food costs is to make your own bread. I know that sounds complicated. But you can make bread in five minutes. It will take more time to bake it, but you can do that while you are helping with homework. You can find the secret to making artisan bread in 5 minutes here.
One of the best cookbooks for making the most out of your food budget is More-With-Less Cookbook When I was in graduate school, it was everyone's favorite cookbook. I just discovered a new cookbook that has fantastic ideas check it out here.
Related: Over 31 Budget Meal Planning Ideas
Easy, Healthy Frugal, Vegan Meals You'll Want to Try
Easy, Healthy, Cheap Crockpot & Inexpensive InstaPot Meals
Cooking Tools Save Time
Crockpots are tried and true busy moms' go to appliance. You can put frozen meat in the crockpot in the morning before work add a bottle of barbecue sauce and you have barbecued beef, chicken or pork for dinner. Larger crockpots are also great for making big batches of soup on the weekend. Have some of it now and freeze the rest. You can often pick up a crock pot for less than $30 or many thrift stores or garage sales have crockpots.
If it's in your budget, having the correct tool makes the job easier and more fun. My favorite cooking tool for weeknight meals and breakfast is my Ninja blender. It can make cauliflower rice, homemade hummus, and falafel in seconds. For breakfast or a quick lunch, it pulverizes greens into a delicious smoothie. A good blender is worth the price. I do not have a food processor anymore, because when it wore out I got a Ninja and I haven't looked back.
I just got my Instapot during the last Amazon sale, so I am still learning what it does. There is an awesome group on Facebook, Instapot Recipes for Busy Parents and Families, where I have learned some new ideas for getting food on the table fast. Forget to take out meat for dinner? No problem. Instapot has you covered. Instant Pot School is a great place to learn how to use your Instant Pot if it is new for you or learn some new tips and tricks if you are an Instant Pot pro.
Lastly, a programmable coffee maker is my one must-have appliance. I get my coffee set up the night before and wake up to the smell of freshly brewed coffee. It's one less thing to do in the morning and almost like someone else made it for me. Another bonus, I have no temptation to buy a cup of premade coffee. Instead of $2-$5, it costs me only pennies.
Reduce Food Costs From the Ground Up
If you want to take saving money one step further and you have a little patch of yard, you can make a small garden or plant seeds in a few large pots. It depends on your climate, but fresh herbs are cheap to grow and expensive to buy, so that is one of my favorite things to grow. Basil is my favorite for fresh pesto added to a tomato-cucumber-pepper salad or to put in a Greek quesadilla with tomatoes and cheese. Choose one or two things your family likes that grows easily in your climate. Lettuce is another good choice.
The most important way to slash your food costs is to make meals at home. You can cook ahead and freeze meals, or prep part of a meal. Buy food in season, freeze extra, or grow your own. Making home-cooked meals really can take less time then drive-thru. Subscribe to the newsletter and get the plan I use and stay in the know about the other secrets to a successful life.
This article is part of a collaborative series, Secrets of a Successful Life from Single Mom Bloggers. I am thrilled to be collaborating with other single mom bloggers to bring you this series. You can find links to all of the articles and upcoming topics here. The other blogs participating in this series are Learning 2 Bloom, Raising Biracial Babies, Unstoppable Betina.