This interview is a part of a series, Life Lessons You Want to Know from Successful Single Moms
I am thrilled to introduce you to Kristina Foster. She is a 41-year-old single mom by choice, hard worker, and network marketer by accident. She delights in helping people get healthy and reach their goals. Kristina is a devoted mom who lives life to the fullest and is happy to share these life lessons with you.
What was one of the most difficult times in your life as a single mom? What made that time challenging?
There have been so many difficult times. If I had to pick just one, I would have to say it was when my hours were cut back at work and my bonuses were taken away from me. I had just moved my daughter Morgan (she was two then) and I into a condo six months earlier and I was already robbing Peter to pay Paul. When payday came around, I would pay my bills and literally have $15 to my name for the next two weeks. I couldn't take Morgan to birthday parties or even to the zoo. And the gas it would take us to get anywhere was another problem. I had to make sure I had enough gas just to get to and from work.
This post may contain affiliate links, if you buy a suggested product I will earn a small commission. We are a participant in the Amazon Services LLC Associates Program, an affiliate advertising program designed to provide a means for us to earn fees by linking to Amazon.com and affiliated sites." Read the full
disclosure policy here
.
We did fun stuff like go to the park and take walks, but my friends stopped contacting me because I always said no when they invited me out. I was too proud to let anyone know what was going on. So not only was I stressing about money and how I was going to keep a roof over our heads, I lost most of my support system. I didn't even share with my struggles with my parents because I did not want them to worry about me.
I believe that every challenge gives us an opportunity to learn and grow. What important life lessons did you learn from that time in your life?
I learned that I needed to build a nest egg. I had zero savings when I left Morgan's dad. I should have listened to my parents when they told me to save.
I learned to ask for help, even if it's just for emotional support. It's okay to reach out and it isn't a sign of weakness.
I learned to choose my friends wisely.
I learned to support myself. I became positive and put the law of attraction to good use. I was such a negative person three years ago.
What did you do to overcome those challenges?
I realized that I was going to have to get a second job. The only thing I could think of was waiting tables at night. I dreaded having to do that because it was going to take my time away from my daughter and I didn't have the money for more child care. I was also taking three courses online to finish my degree. I was already exhausted and I knew I would be even more exhausted when I added more work to my plate.
A friend of mine kept posting on her Facebook page about Plexus and how it gave her energy. I was desperate. I took the last $200 I had left on my credit card and I signed up as a Plexus ambassador because it was the most inexpensive way I could get my products and I could get three months' worth. I remember waking up the next morning thinking to myself, "What the heck did I just do?" That was my last available credit. I hoped for the best. At the time, I knew nothing about the business side of it. Three years later, I'm still going strong, helping people, and building an empire of residual income.
How are you financially supporting your family and how does that fulfill your mission or calling in life?
I have managed to work my way up working for Dr. Ben Hugo. I started at the front desk and I'm now the practice manager.
Once I got my Plexus products and started drinking the Slim (aka Pink Drink), I noticed an increase in my energy and my body was changing drastically. I felt better and healthier. I contacted the girl I signed up under and she talked to me about the business opportunity, so I did a Facebook post about it. Before I knew it, I was gaining customers left and right. My first paycheck was $500. I thought to myself, "Wow! I just got my investment back and I have a little bit of extra money now!" As a celebration, we went to the zoo and bought ice cream. The look on my daughter's face when I told her we were going to the zoo was priceless. I will never forget that moment. I continued sharing information about Plexus products and the next month my paycheck covered my rent.
I was never quite sure what my calling was. I always wondered what my purpose was. I remember going to sleep at night asking God, "Why am I here? What is my purpose?" Looking back, I realize that I am a caretaker. Nothing gives me more joy than helping others achieve their goals. I always put everyone else first and neglect myself.
Have you changed what you do for work or how you do your work since becoming a single mom?
I have always had a very strong work ethic because that is how I was brought up. With my job at the plastic surgeon's office, I learned as much as I could. I always asked questions, spoke with patients, assisted the doctor any chance I could, and asked to learn about new parts of the practice.
I'm incredibly thankful that I did all of that because when the time came for me to take over the office there were many challenges. I dove right in and stayed positive. It's funny because the doctor I work for always tells me that I saved his practice and I always tell him we all did it as a team. He's constantly telling me how fun it's been to watch me grow over the last six and a half years.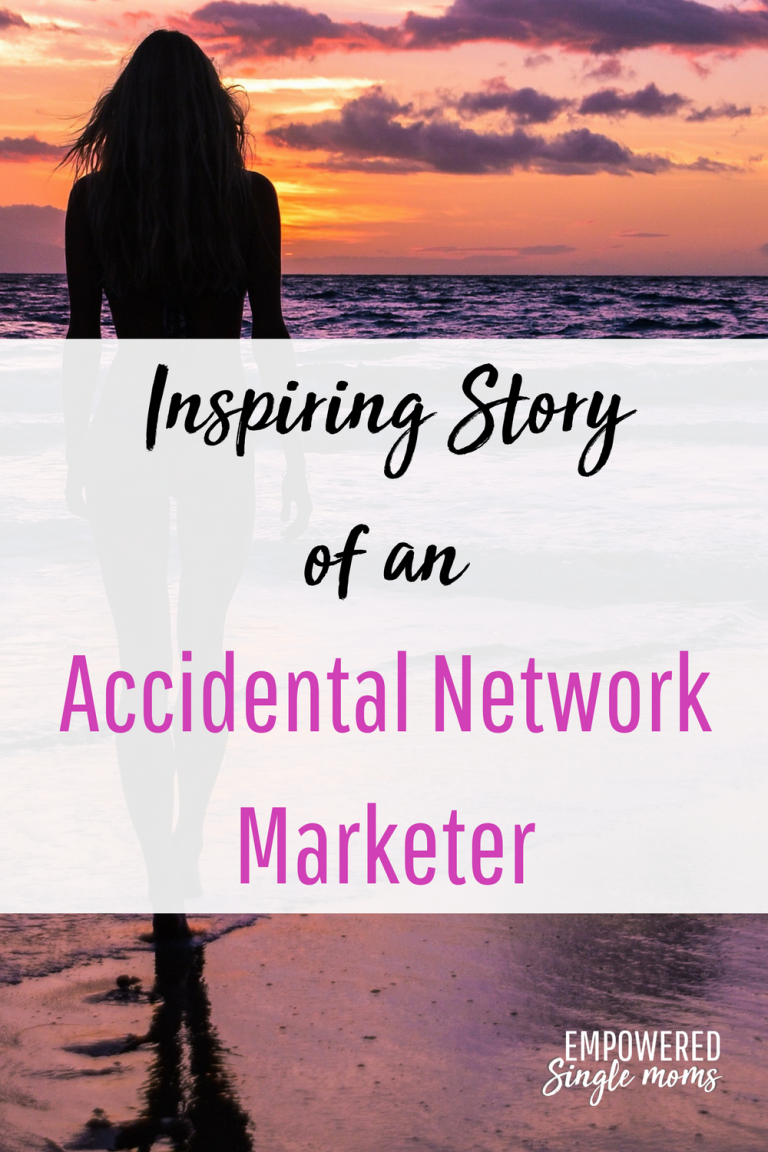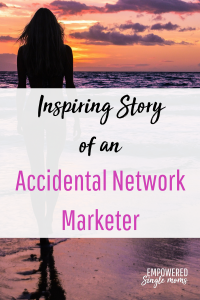 Plexus
I became a network marketer with Plexus Worldwide by accident. Never in one million years did I think I would be successful in network marketing. I had several people approach me about different businesses, but as soon as I heard "multilevel marketing," I would turn around and run. I thought that stuff never worked, I didn't want to have to buy a bunch of inventory, and I didn't want to have to host parties.
So much changed for me financially when I started sharing Plexus, but I also grew as a person. I was suddenly surrounded by the most positive influences in my life. I started reading self-help books and became a very positive person. I learned to use the law of attraction. I was very negative before I started my Plexus business. It helped me to love myself, believe in myself, and gain self-confidence. Throughout all of those victories, I also lost more than 60 pounds. I became a product of the product.
Encouragement
Leigh Clopton lives in Texas. I had never met this woman, but I started talking to her through Messenger and on Zoom trainings. She helped me tremendously with my business but she also helped me with my life in general. I find myself reaching out to her now when I am at a crossroads in my life or just need some encouragement. We don't talk every day but it's kind of comical because it seems like any time I am struggling, I get a message from her. I always say to her, "Bet you regret sending me a message," and she always replies "Not at all!" She's my guardian angel and I call her my Plexus mama. She helped me become who I am now and made me realize that I am a leader and anything is possible if you believe.
My parents have always been my biggest cheerleaders and my Dad has told me the same thing for years, sometimes hearing it from someone else just makes it "click".
What advice do you have for women who are in the beginning stages of separation and divorce?
I was with Morgan's dad for six years. Don't second-guess yourself and your decision. You know what is best for you and your family. There are going to be tough times, but as long as you believe in yourself and stay positive you will soar.
Everyone always told me God doesn't give you more than you can handle. I always thought that was a load of crap, but now I realize it's true. You will come out of this stronger and learn so much about yourself along the way. Sure, it's probably going to hurt like hell in the beginning. I cried myself to sleep several nights. When I look back, I see that I am in a much better place now. Anything is possible. You just have to have belief. Take it one day at a time. And as mad as I would get at people for saying this, time heals all wounds. It really does.
Note: This post contains affiliate links, which means that if you buy a suggested product I will earn a small commission. Read the full disclosure policy here.
What are you reading or what would you recommend?
The best book I ever read was You Are a Badass by Jen Sincero. Wow, just Wow! If you don't love yourself or know your worth, read this!!
I'm currently reading How to Talk to Anyone, 92 Little Tricks for Big Success in Relationships by Leil Lowndes. I am an introvert and it has helped me embrace my inner extrovert
What quote inspires you and why?
I have two:
"If you don't stand up for something, you will fall for anything! You can be a lighthouse or you can be a weathervane. You can be a solid guiding light as constant as the north star. Or you can be tossed to and fro by all the winds that come your way. Choose to be the lighthouse. Be Solid. Be Steady. Be the one constant your people can always rely on. Stand up for what you believe and do not waiver." John Addison
I read this quote often. It's printed out on my fridge, dream board, and my office wall. I want to always be solid and help anyone I can. I know what it's like to struggle emotionally and financially and want to give up. No one can kick me off my journey, I have my beliefs and they won't change no matter how hard you try and drag me down. I will always be as steady as a lighthouse and shine my light so others can find their way.
The Plexus Worldwide motto:
"When you are blessed, be a blessing."
I have certainly been blessed. I like to give back as often as I can. I've donated half my Plexus pay to Alex's Lemonade Stand in honor of a sweet one-year-old fighting Cancer.
I also encourage my daughter to share her blessings. My daughter donated thirteen inches of her hair to Wigs for Kids and raised $2,000 to go along with it.
What question do you wish I would have asked and what is the answer?
Do you regret your choice to become a single mom?
Not at all. The best thing I can do for my daughter is love and teach her. I want her to have everything. Her dad never beat me, and we didn't argue, he was just never present. I didn't want her to think that is what a loving relationship, marriage, or family life was.
I focus on her and myself at the moment.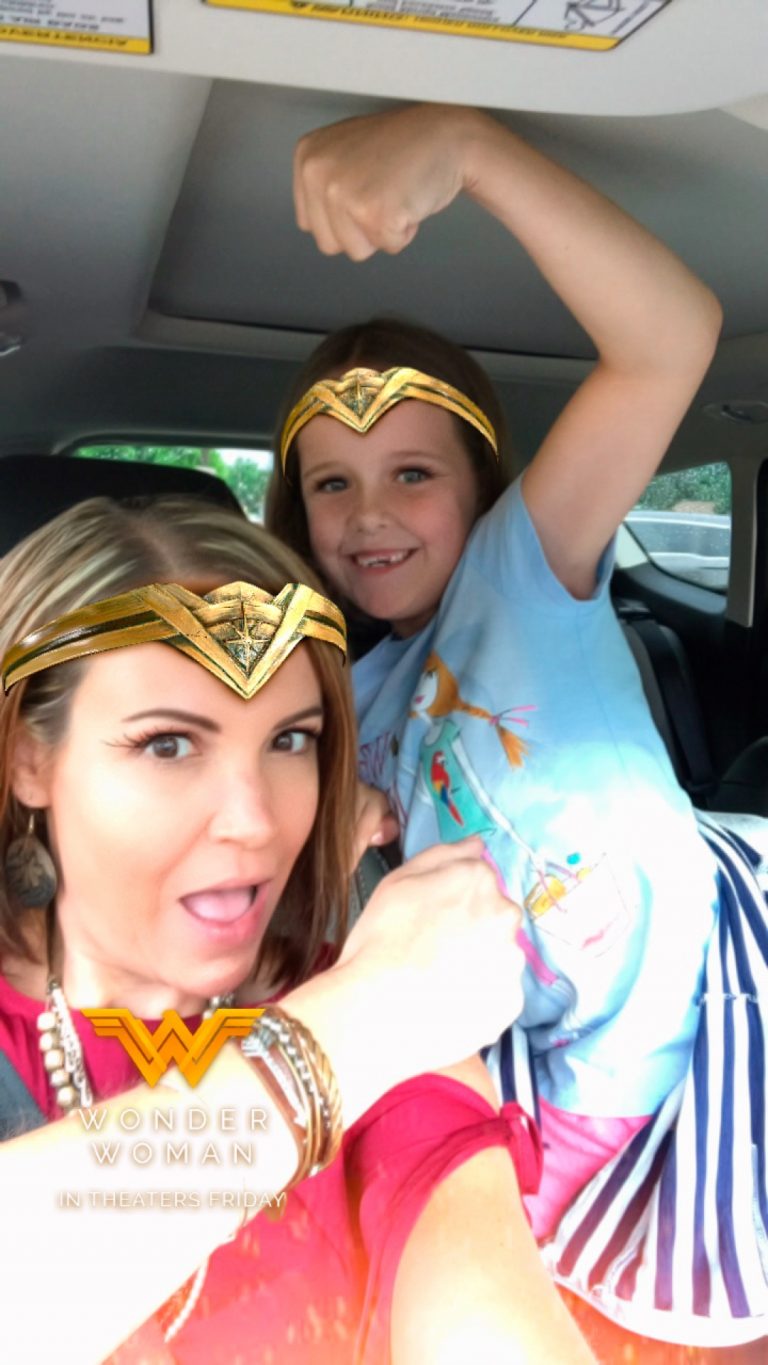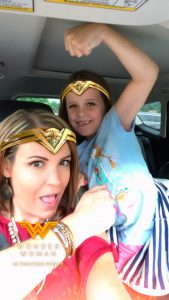 What I am doing is teaching her. She watches me. She is going to be a strong and independent leader. She is not going to settle. She is learning that hard work pays off.
I'm providing her with the best life that I can. And it's only going to get better.
Visit Kristina's Plexus page at: www.shopmyplexus.com/kryssyf
You may also enjoy
Inspirational Life Lessons from Successful Single Moms
Where you will fnd interviews with other inspiring single moms.
From Crazy Inspiration to 57K per Month
Want to Change Your Life? Become CEO of Your Home.