Ideas for a healthy, school night routine that will make your mornings go so much better.
Mornings are so not my thing. I feel like I am moving in slow motion. Things are not where they belong in the morning and don't even think about asking me to solve a problem before 8:00 am.
I figured out how to make life smoother and start my day (and the kids' day) in a calmer state of mind. Investing a few minutes in my nightly routine makes the morning go so much better.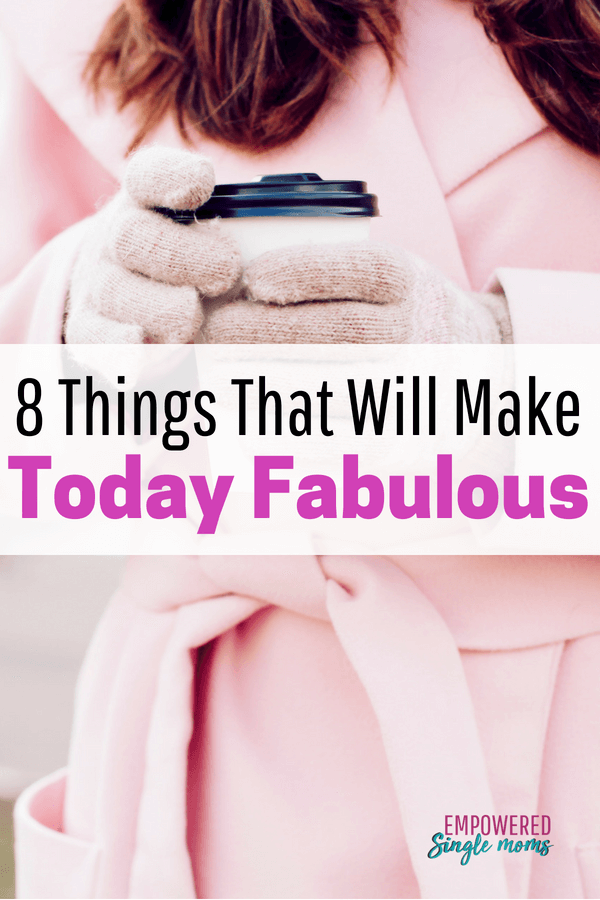 This post may contain affiliate links, if you buy a suggested product I will earn a small commission. We are a participant in the Amazon Services LLC Associates Program, an affiliate advertising program designed to provide a means for us to earn fees by linking to Amazon.com and affiliated sites." Read the full
disclosure policy here
.
The Best Night Routine Ideas
Preparing for the morning is the goal of my nightly routine.
1. Make Coffee
The smell of brewing coffee is a great way to start my day. I love waking up to my programmable coffee maker doing its job. When you start it the previous night, it is almost like someone else is doing something for you. Single moms have moments when we wish someone–anyone–would take care of something for us. Before I had a programmable coffee maker, I would brew coffee and put it in a thermos for the morning.
2. Deal with the Kitchen
The best time to do this is right after dinner as part of the family routine. It is a good opportunity to continue conversations and work together as a family. Even if you are exhausted from your day, 15-20 minutes of washing dishes, putting food away and wiping counters makes so much difference. Besides, you are more likely to make tomorrow a good day if you do not have to wash dishes before starting dinner tomorrow night.
3. Pack Your Lunch
Pack the kids' lunches too, or remind them to do it if they do not eat hot lunch at school. This is easy to do while you are all working together to clean up the kitchen. Leftovers, a salad with protein, or a serving of soup that you made ahead and put in the freezer are all low-effort options. Maybe you can make it one child's job to pack lunches. You can make it even easier by making a week's worth of sandwiches once a week, but them in the freezer and then just take out what you need to pack lunches. I am all about making life as easy as possible.
4. Prep for Tomorrow's Dinner
When you plan your meals a week or more at a time, this will take about two minutes. Just look at your meal plan and lay out what you need or take out a freezer meal. If you don't already, consider meal planning. Need any ideas for what to make? Try these healthy, easy, low-cost ideas for dinner. I am glad to send you the plan I used to get family meals on the table in 20 minutes or less. I have the resource for you in the resource library including a grocery list.
5. Check Backpacks
I made my children responsible for this on school nights at a fairly early age. We sat down together and they checked their backpacks for notes that needed to be signed or other information I needed to have. The elementary schools had one day of the week they sent notes home in an envelope.
Making this part of the kids nightly routine made life so much easier. If your school doesn't have a designated day for communication with parents, maybe they would be willing to try it. This also sets a good precedent for kids to take responsibility for giving you information. Repack the bag with anything needed for the next day.
6. Lay Out Tomorrow's Clothes
Children can be responsible for laying out their own clothes. Lay out your own clothes too and if anything needs ironing, do it tonight. In winter, remind the children to have all their winter gear by the door and ready to go with their packed backpacks. Morning is not the time to find out that no one has a dry pair of gloves or clean jeans that fit, or that all of the favorite clothing is at the other parent's house.
7. Set Your Alarm
Plan to get up so that you have some alone time and you are 90% ready for your day before the children need to get up. Use this alone time for self-care. You can exercise or take some quiet time for devotions, meditation, or centering prayer.
Whatever you do, make this time about setting the tone of your day so that you optimize the likelihood that your morning will be peaceful and calm for the whole family. I know this is the ideal, but getting up early will make it much more likely to happen. When you miss this goal give yourself some grace and just do the best you can. It may take some practice (it sure did for me), but it is well worth the effort I guarantee you.
8. Determine Your Priorities for Tomorrow
What are the three most important things you want to accomplish to make tomorrow a good day? Write them down. Do these support your long-term life goals? If not, how can you prioritize differently so you are taking steps to reach your long-term goals?
A few minutes of planning and prep work the night before does wonders to get everyone out the door on the right foot. Remember, you set the emotional tone. If you start the day feeling frazzled and stressed, your children are likely to start the day that way too. Whe the day starts out peaceful it is much more likely that everyone will be in a good mood when they arrive back home after school and work. Your aim is to start the day with everyone feeling confident, peaceful, and ready for what lies ahead. If you avoid crying and screaming, declare the morning a success!
More Resources for Developing Your Own Morning & Night Routine:
Related Posts:
Why Family Meals Are the Best 40 Minute Investment
This One House Rule Will Change Your Life
What are your tips to start the day off on the right foot?