Family vacations are fun, but they are also a valuable part of family life and an opportunity for your kids to learn so many things.
We only have 18 years with our littles and if truth be told probably more like 16 that they will actually want to be seen with us. Make the most of this time by planning family vacations with your kids whether they are toddlers, tweens or teens.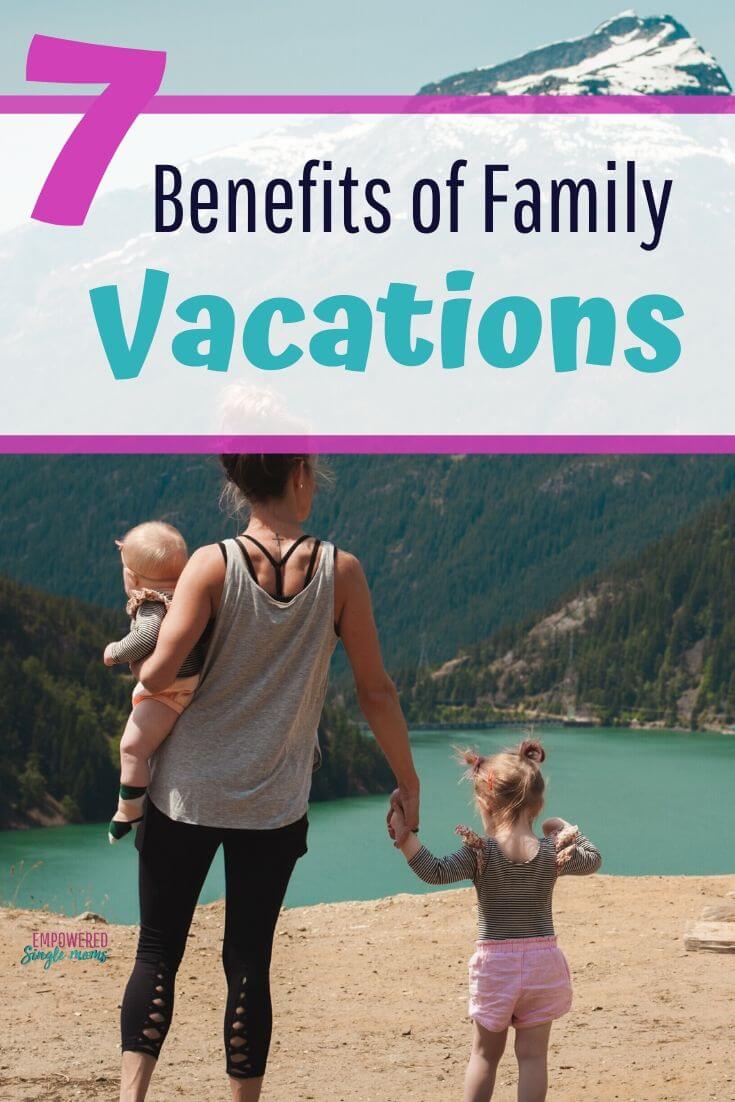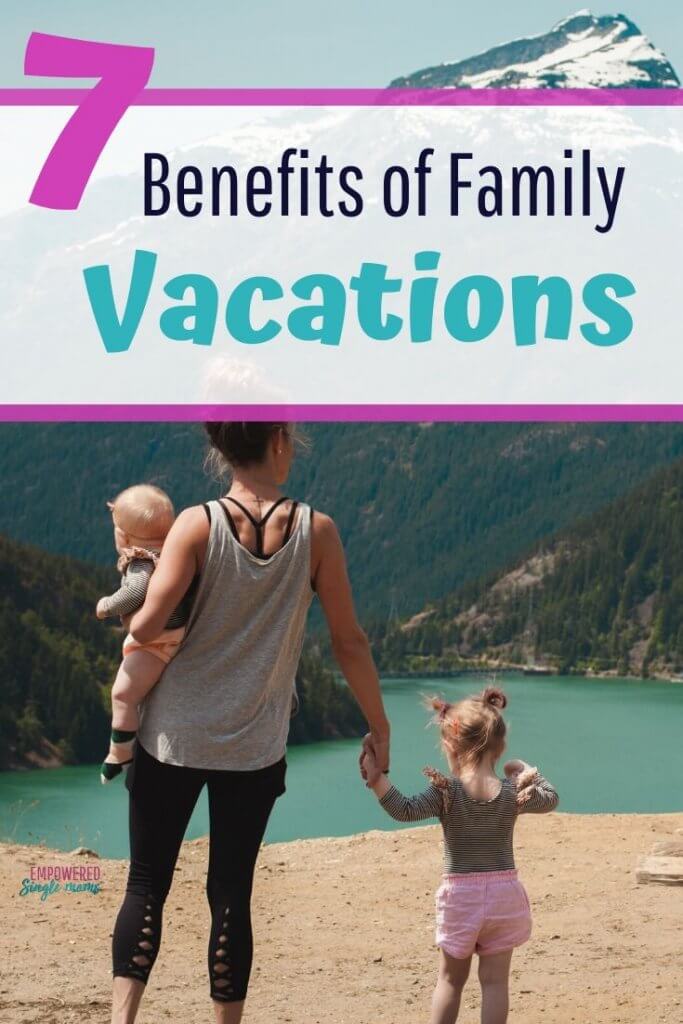 If you are on a tight budget and wondering how to make a family vacation happen I have some answers for how single parents can afford vacations here.
This post may contain affiliate links, if you buy a suggested product I will earn a small commission. We are a participant in the Amazon Services LLC Associates Program, an affiliate advertising program designed to provide a means for us to earn fees by linking to Amazon.com and affiliated sites." Read the full
disclosure policy here
.
1. Learn Skills
Vacation is a great time for kids to learn real adult skills. Give the kids some money to buy souvenirs and let them decide how to budget it. (When it is gone, it is gone.) Packing teaches kids prioritizing, planning, and organizing. When the kids help plan activities, they begin to understand collaborative decision making, budgeting, and prioritizing.
2. Enjoy Time Without Distractions
Travel moves you away from the distractions of work and friends so you can spend quality family time. Depending on the type of trip you take, there may also be fewer opportunities for screen time or you can design screen-free periods to enhance the opportunities to connect and try different activities.
3. Learn about the World
Outside of our usual places and routines, everyone has a chance to learn that the world is broader than we typically experience it. There are multiple ways to do this on any budget. Anyone who lives inside the city might try a night or two of tent camping in a national or state park. Museums and living history sites open doors to how people of another time lived. If your budget allows, you could go to another part of the country or the world. A simple staycation offers opportunities to be a tourist in your own backyard.
4. Connect with Extended Family
Some families plan large extended-family reunions every two to five years. Whereas many families go to the same special place every time, other families move the reunion around and the local relatives coordinate the event. Visiting out-of-town aunts, uncles, or grandparents is a great use of vacation time and family members may be the best private tour guides. Whether you live close to extended family or not, sharing part of your vacation time with extended family and taking a trip together lets you reconnect and the kids can get to know their cousins, aunts, uncles, and grandparents. Having fun together is important for the bonding experience.
When my kids were growing up my sisters and I would go away together for a long weekend with the kids. We called them sisters and cousins trips. They were a fantastic way to make memories and for the cousins who lived far from each other connect. We recently took a grown up cousins and sisters trip just with the girls to New York City.
5. Relax Together
Life is stressful and raising kids can make life even more stressful. On vacation, you can relax together and get away from the day-to-day demands of work, activities, and keeping house. Taking a family vacation gives your kids two messages: 1. They are a priority and 2. Having fun and taking time away from work is an important part of living a balanced life.
6. Making Memories
Because vacations are out of the ordinary, you will create special memories that stick in a different way than what happens in day-to-day life. There will be memories of the new places or people that you meet along the way that make great stories and provide photo opportunities (which also help to solidify memories).
7. Endurance
Although a vacation can be fun and relaxing, sometimes a family trip can be more exhausting than fun. If you camp, sometimes it will rain most of the week. If you are visiting amusement parks and water parks, you will have probably had enough of child-centered activities. Sometimes, just making it to the end with no major injuries is an accomplishment. And life is like that; there are ups and downs. The things that seem like disasters at the time make some of the best stories later and that is OK too.
If you like what you read, please share the post with friends
Why do you take family vacations or why do you not take family vacations?