This post may contain affiliate links, if you buy a suggested product I will earn a small commission. We are a participant in the Amazon Services LLC Associates Program, an affiliate advertising program designed to provide a means for us to earn fees by linking to Amazon.com and affiliated sites." Read the full
disclosure policy here
.
Inside: Over 37 gifts for creative people or those who wish they were.
I never used to see myself as creative, but I wanted to be. I admired people who were creative. Yes, it helps to have some talent, but there are many different kinds of creativity. If your friend can't draw maybe she can write or try her hand at candle making, soap making or quilting. This list has something for everyone whether it is your most creative friend or the creatively challenged.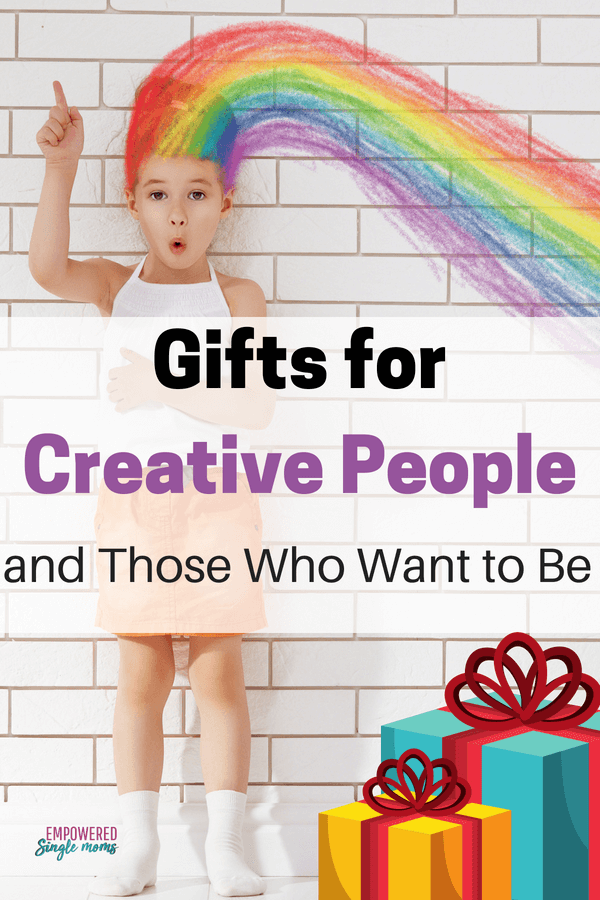 This post may contain affiliate links, if you buy a suggested product I will earn a small commission. We are a participant in the Amazon Services LLC Associates Program, an affiliate advertising program designed to provide a means for us to earn fees by linking to Amazon.com and affiliated sites." Read the full disclosure policy here
Gifts for Artists
2. Acrylic Paint and Marker Pens
Use these on rock, glass, metal, fabric, mugs
3. Sketch Pad
4. Charcoal Pencils
Pastels
Related: Frugal Gifts People Actually Want to Receive
Gifts for Single Moms to Make Life Better & Easier
Gifts for Painters
There are so many things you can do with these paint, draw or try doing a dirty pour.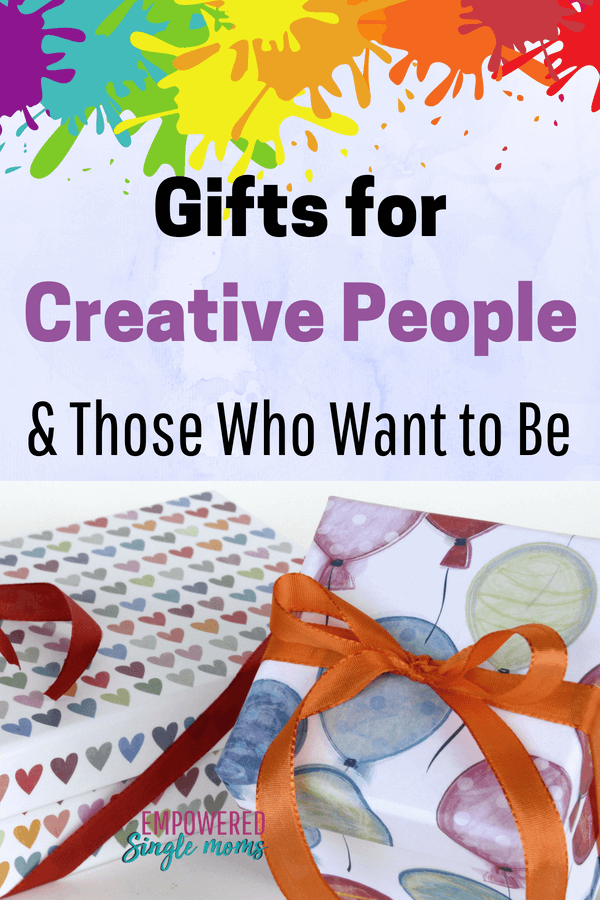 Best Gifts for Writers
                  
No time to sit and read give the gift of Audible. Try Audible and Get Two Free Audiobooks
.
Gifts for Makers
Do you have an aspiring maker on your list, someone who wants to be crafty, but never is quite able to get around to it. Give her the gift of a craft night, bring the supplies and make a simple project together. In case you lack inspirtion I put togehter a list for you. The time you spend together will be the best part of the gift.
Related: Fun Matching Family Pajamas for Your Christmas Morning Photo Shoot
Gifts for Musicians
Finger Stretcher
This increases strength and tone in your hands. Great especially for those who play string instruments.
I love this quirky pencil holder for the guitarist on your list.
More Gift Ideas for Creatives
Do you have a photographer on your list. This is a handy way to print some of those pictures on your phone or Facebook.
Quilting
Do you have a friend interested in quilting? She doesn't need to make a huge quilt she can make a table runner or wall hanging. Notice there are even quilt in a day projects. Maybe suggest a quilting weekend and several of your friends can have a girls weekend and try your hand at quilting.
Gifts for the builder on your list.
3D Cube Printer
Encourage Creativity in Kids
Legos
They can't be beat for imagination and building things. Keep an eye out at garage sales you can usually find some for sale there. In case you don't have time to treasure hunt at garage sales the book above and this set will get your kids or those who are kids at heart started.
Related: Do You Know How to Have a Fun & Cheap Single Parent Holiday?
Unique Gifts for Men Who Have Everything