Growth mindset videos are a great way to help kids reach their full potential.
Whether you have a fixed or growth mindset is one of the biggest determining factors on whether or not a person reaches his or her full potential and becomes the extraordinary person they were meant to be. Growth mindset facilitates a hunger for learning and valuing mistakes as an opportunity to learn instead of a sign of failure.
The concept of a growth mindset is based on research by Carol Dweck. Videos are a great way to teach kids about having a growth mindset in the classroom or at home.
People with a fixed mindset want to look smart, so they avoid challenges, because to them, mistakes are a signal that they are not smart. They ignore mistakes and give up easily. Kids with a fixed mindset feel threatened by the success of others. People with a fixed mindset often do not reach their full potential.
This post may contain affiliate links, if you buy a suggested product I will earn a small commission. We are a participant in the Amazon Services LLC Associates Program, an affiliate advertising program designed to provide a means for us to earn fees by linking to Amazon.com and affiliated sites." Read the full
disclosure policy here
.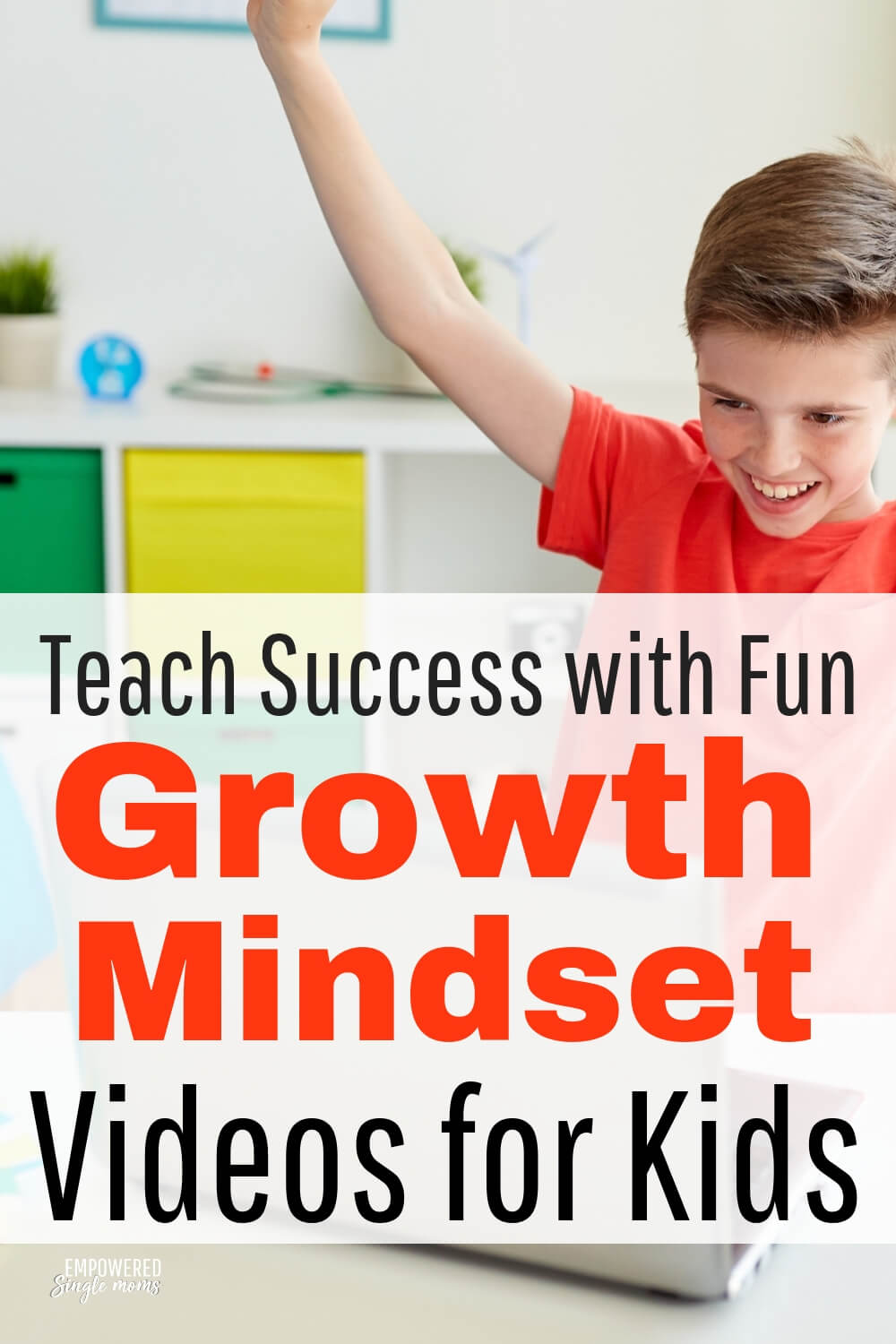 On the other hand kids with a growth mindset have a desire to learn. They look at mistakes as a natural part of learning. They see their effort as a path to mastery. People with a growth mindset learn from criticism. They find lessons and inspiration in the success of others. Children with a growth mindset reacher higher levels of achievement.
When children have a growth mindset they see failure as an opportunity to learn. When children have a fixed mindset they see failure as proof that they are a failure or that they are not smart or not talented.
Growth Mindset Video of Famous Failures
This video is full of famous people who failed multiple times or failed in big ways. Encourage your children to see that frequently there are multiple failures on the road to success.
To teach older students a growth mindset encourage them to find other successful people and failures in their lives. Here are some books to give you ideas on where to start.
Growth Mindset Quotes for Kids
Referring to inventing the light bulb
I have not failed. I've just found 10,000 ways that won't work.– Thomas Edison
Courage doesn't always roar. Sometimes courage is the little voice at the end of the day that says I'll try again tomorrow.– Mary Anne Radmacher
It's not that I'm smart I just stay with problems longer.– Albert Einstein
Believe you can…and you are halfway there.–Theodore Roosevelt
You can't be afraid to fail. It's the only way you succeed. You're not gonna succeed all the time and I know that.– Lebron James
If parents want to give their children a gift, the best thing they can do is to teach their children to love challenges, be intrigued by mistakes, enjoy effort, and keep on learning. That way, their children don't have to be slaves of praise. They will have a lifelong way to build and repair their own confidence.–Carol Dweck
Related: Inspiring Quotes for Single Moms When You Need to Be Strong
" data-wplink-url-error="true">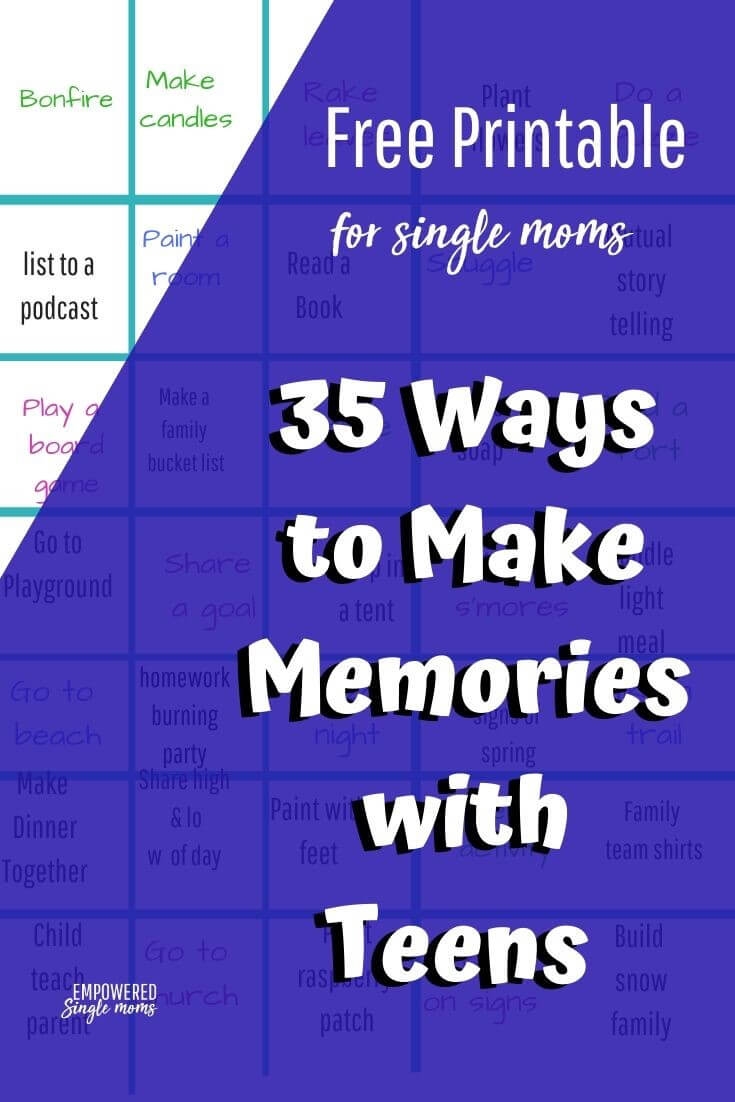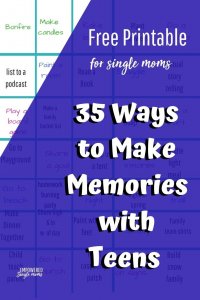 Growth Mindset Video to Teach Keep Trying
An important component of teaching a growth mindset to kids is to instill the importance of not giving up. Here is a song that stresses the importance of not giving up.
The pig in this growth mindset video for children just doesn't give up.
And another song to teach kids to keep trying and to try new things, which is an important growth mindset behavior and attitude.
Instead of saying "I can't…………………" Teach your kids to add "not yet". It is a powerful phrase that encourages the growth mindset. I love the way this growth mindset video teaches kids to add "not yet".
Growth Mindset Movies
If you want to use family movie night as an opportunity to teach growth mindset pick one from the previews in the growth mindset video.
In five minutes this video teaches the concepts of growth vs. fixed mindset. You will also learn tips on how to encourage a growth mindset in yourself and your children.
Related: The Best Parenting Rule Ever Will Change Your Life
If your kids have an alcoholic parent this story of two twins stresses how with a growth mindset they can take control of their lives. In this short mindset video, the choice of mindset makes the difference between a successful businessman and a man who failed to take responsibility for his life.
Finally the mindset video from Carol Dweck herself.
These YouTube videos & quotes are fantastic ways to facilitate kids maximizing their intellectual and emotional abilities. These videos also encourage kids to continue to practice maximizing their talents and abilities, continue to try and learn from their mistakes.
Related: Need Inspiration? Check This Out