I love inspirational quotes for single mothers. When I need some encouragement or motivation reading inspirational quotes about being a single mom helps change my mood. I have been collecting the best inspirational quotes for single mothers and wanted to share some of my favorite quotes with you. I picked some of my favorites and made them into beautiful free printables for you here.
Not that all women won't enjoy these inspirational mom quotes, but as a single mom, if you are like me there are days when you need an inspirational quote to remind you that you are a strong, proud mom. You can do this single mom life and be the inspiration you want to be for your kids.
Most of them first appeared on our Facebook page, Empowered Single Moms. These quotes and the stories I refer to are filled with single mom life truth.
This post may contain affiliate links, if you buy a suggested product I will earn a small commission. We are a participant in the Amazon Services LLC Associates Program, an affiliate advertising program designed to provide a means for us to earn fees by linking to Amazon.com and affiliated sites." Read the full
disclosure policy here
.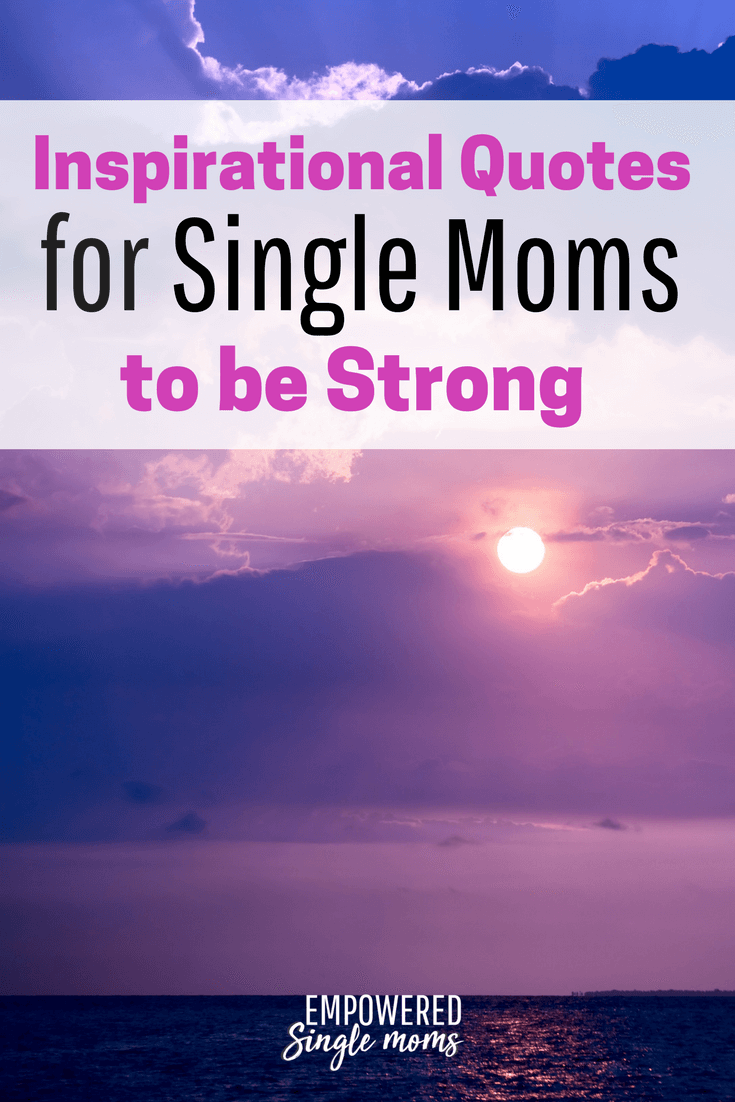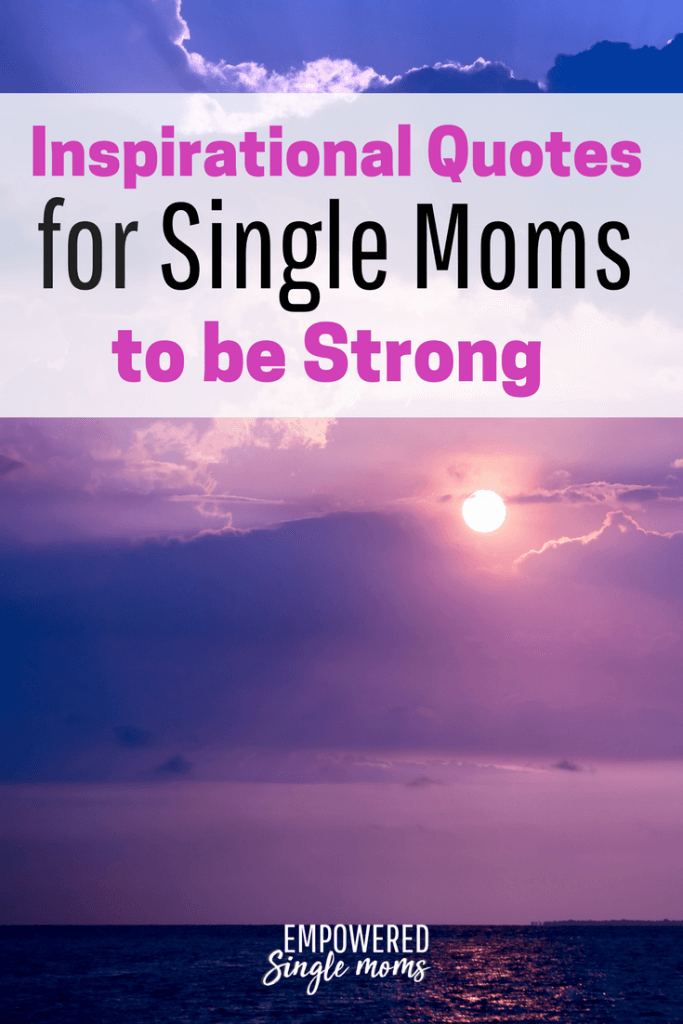 Proud Single Mother Quotes to Inspire a Happy Life
Even a happy life cannot be without a measure of darkness, and the word happy would lose its meaning if it were not balanced by sadness. It is far better take things as they come along with patience and equanimity–Carl Jung
If you don't embrace who you are and accept who you are, you won't be able to live a happy life. Ciara
I never said I wanted a 'happy' life but an interesting one. From separation and loss, I have learned a lot. I have become strong and resilient, as is the case of almost every human being exposed to life and to the world. We don't even know how strong we are until we are forced to bring that hidden strength forward.—Isabel Allende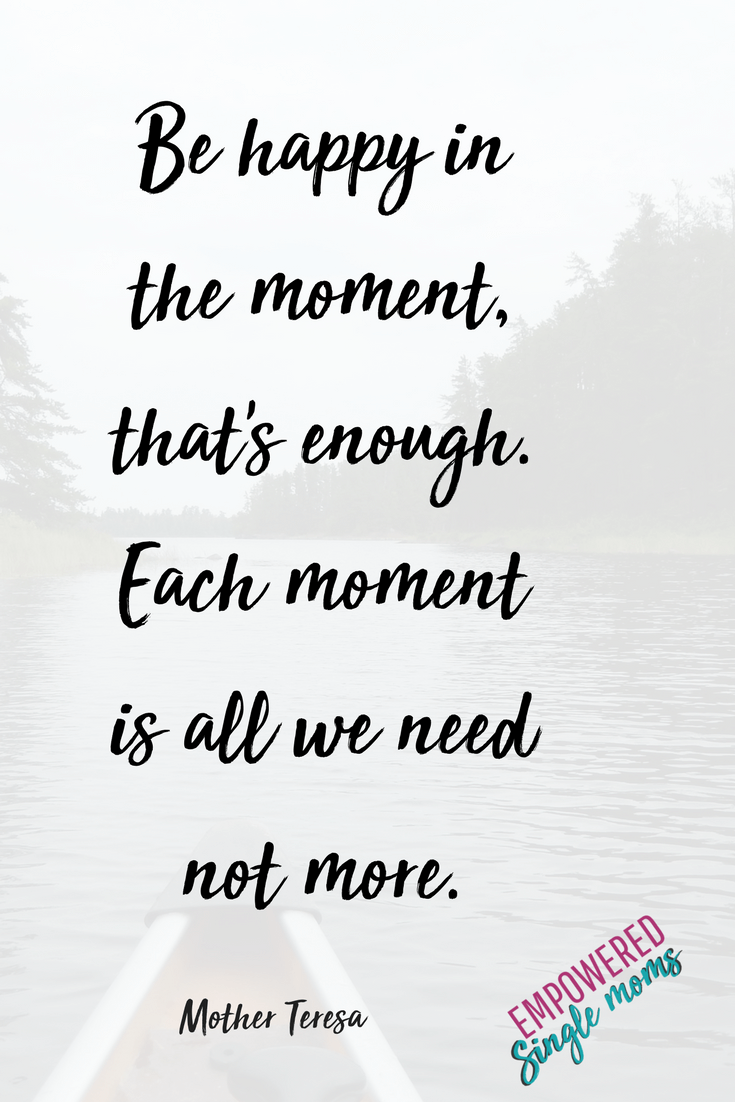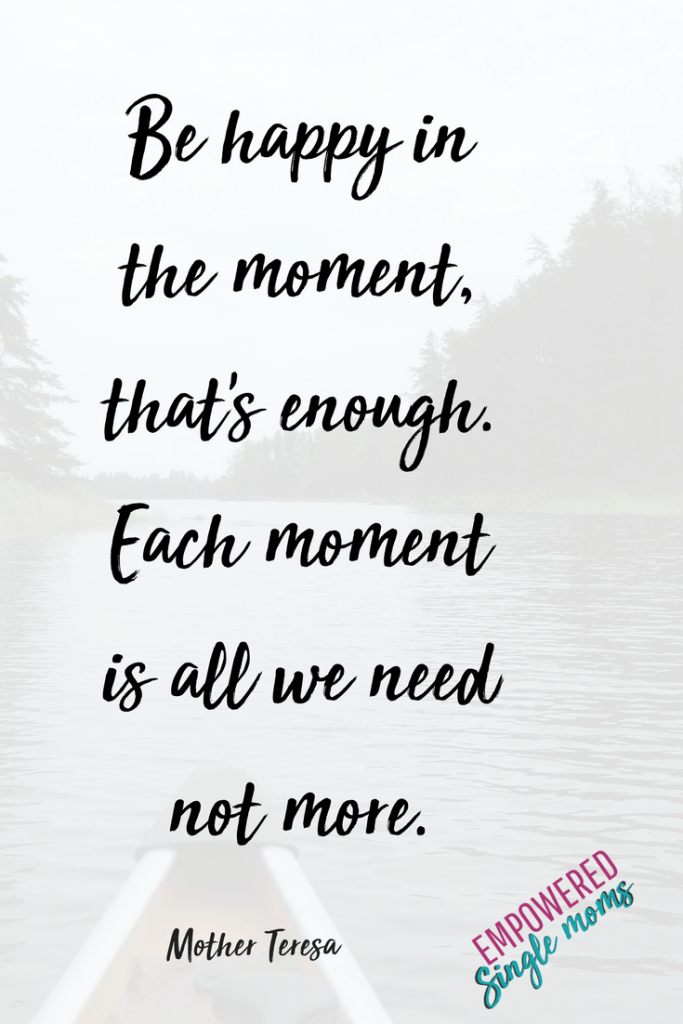 You can print them off and put them up on your mirror to look at when you are getting ready in the morning. Or print them off and use them as a bookmark.
As a single parent, I related to this quote by Mother Teresa. It is a quote about being a single mother as much as taking care of an overwhelming number of sick and dying people.
I am sharing some inspiring single mom stories along with the inspiring single mom quotes so that you will have examples of other single parents who need inspiration and a reminder that you are strong.
These inspirational quotes for single moms and the stories they are connected with are just what you need when you are having a rough day and need to be strong for your kids.
Sarah Titus' story is one of my favorite single mom stories of inspiration. She went from homelessness to being a wealthy woman with a successful online business. You can read her single mom story of inspiration and faith here.
As much as we want success to be easy and fast it is not. I did a series of interviews on single mom's stories of success and inspiration you can find the series here. Many of them overcame unbelievable difficulties.
Being a mom is one of the most important callings in the world and I love this quote that reminds me of that.
Related: Postive Affirmations for Single Moms to Build Confidence
Being a Single Mom Quotes
Single moms: You are a doctor, a teacher, a nurse, a maid, a cook, a referee, a heroine, a provider, a defender, a protector, a true superwoman. Wear your cape proudly — Mandy Hale
This quote is a great reminder as a single mother you need to take responsibility for your own life and not wait around for someone to rescue you.
Gone are the days when you would sit and wait for your knight in shining armor. Be brave, be independent and believe that you can do it, and you can do a better job–Unknown
Here is another favorite quote about remembering to breathe. Just breath no matter what happens you can handle it & you will be okay. Lori Deschene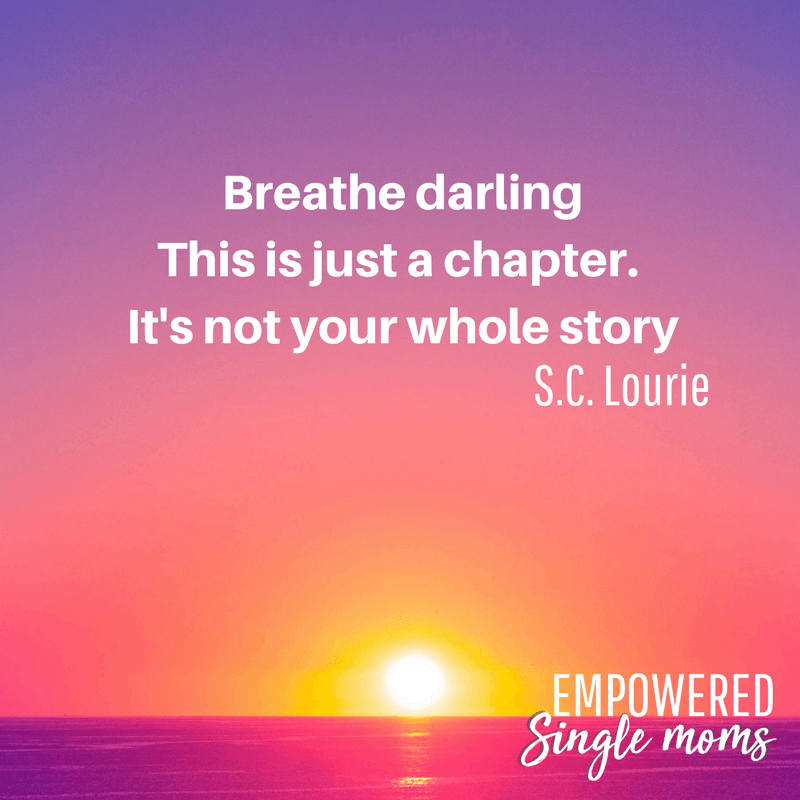 You can read more of Lori's wisdom here.
Best Strong Single Mom Quotes
This Peter Marshall quote is one of my favorite. I love the reminder that difficulties sometimes make us better than we were. Becoming a single mother can definitely be something that will make you stronger. I tell you more about Peter Marshall in uncertain times in Inspirational Quotes That Guide My Life
You will find this free printable along with several other powerful single mom quotes in my resource library.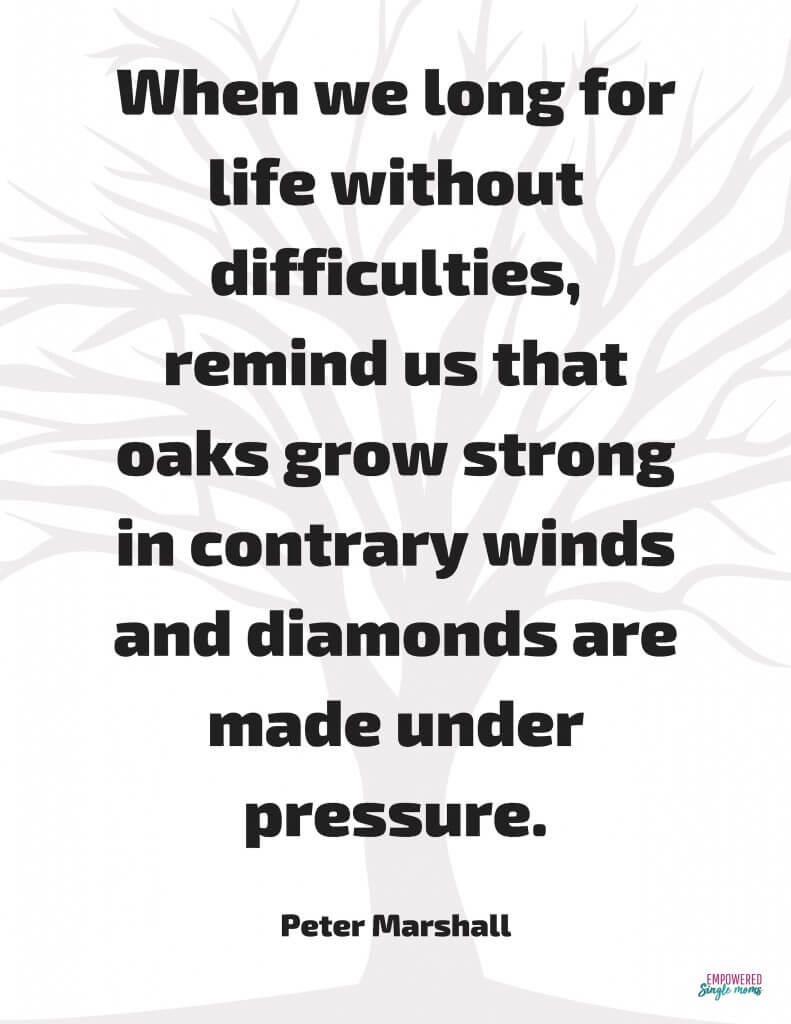 More inspiration: 29 Books That Help When Your Life is Falling Apart & Your Heart is Broken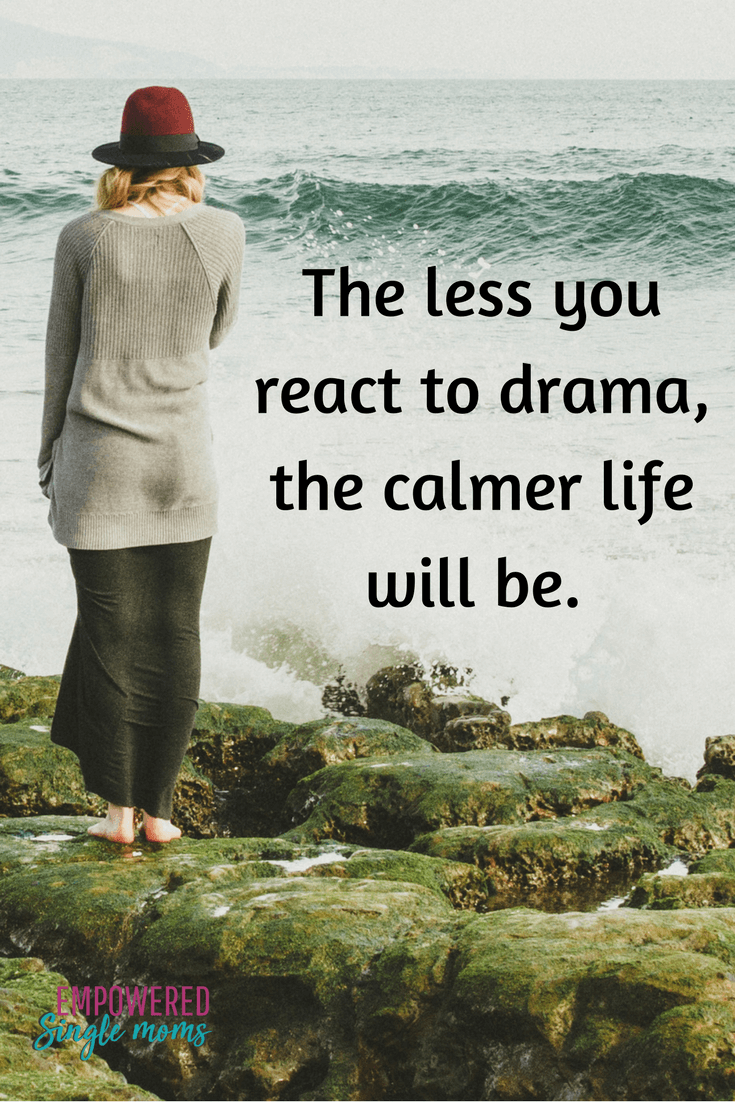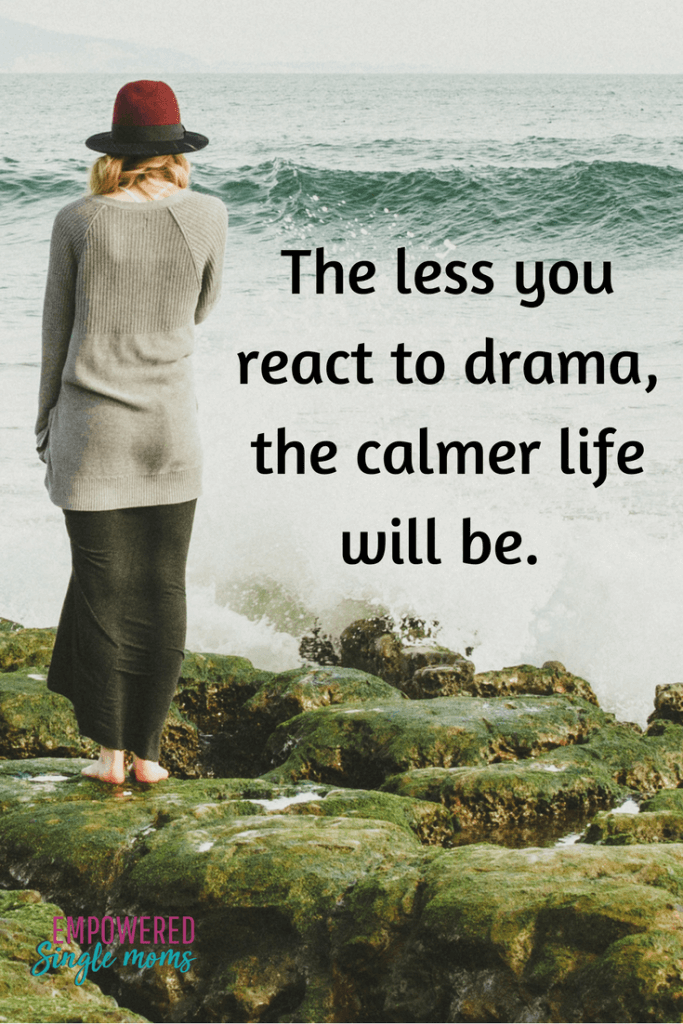 A favorite quote Kristina Foster introduced me to:
"If you don't stand up for something, you will fall for anything! You can be a lighthouse or you can be a weathervane. You can be a solid guiding light as constant as the north star. Or you can be tossed to and fro by all the winds that come your way. Choose to be the lighthouse. Be Solid. Be Steady. Be the one constant your people can always rely on. Stand up for what you believe and do not waiver." John Addison
Inspirational Sayings for Single Moms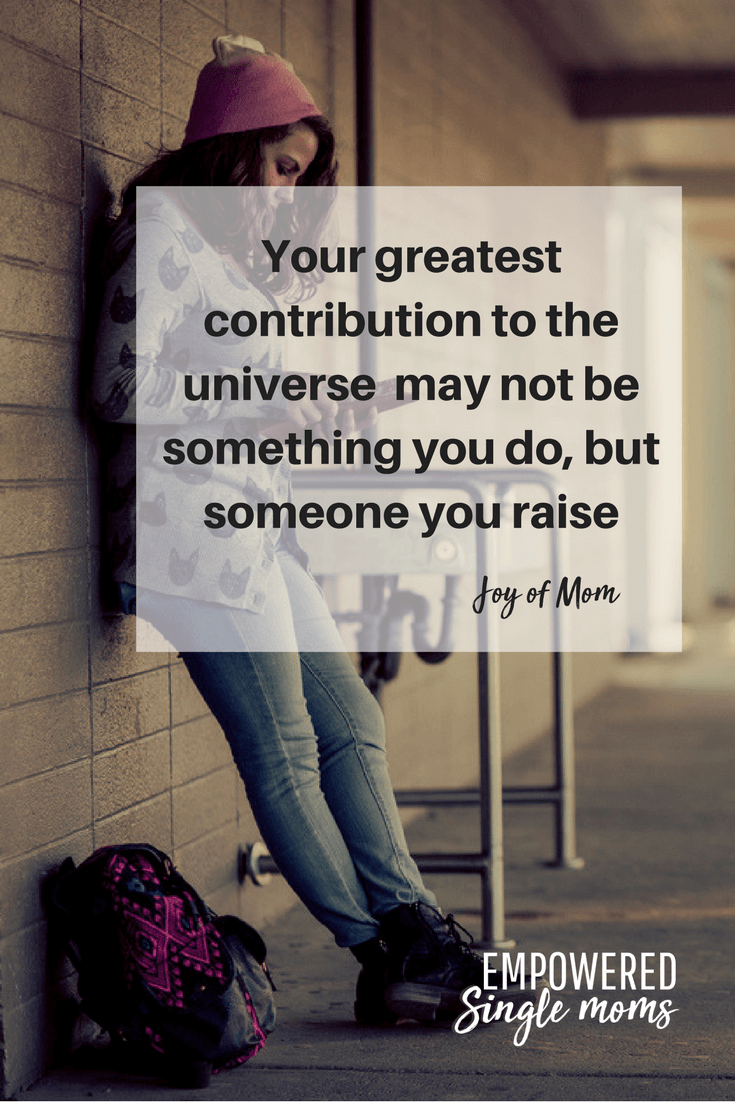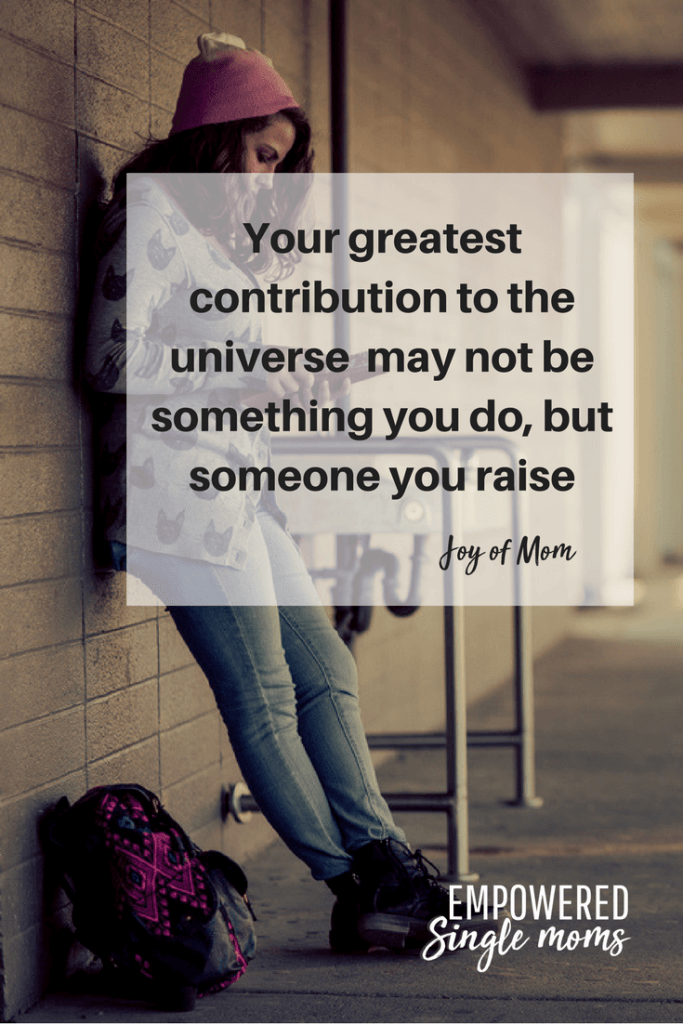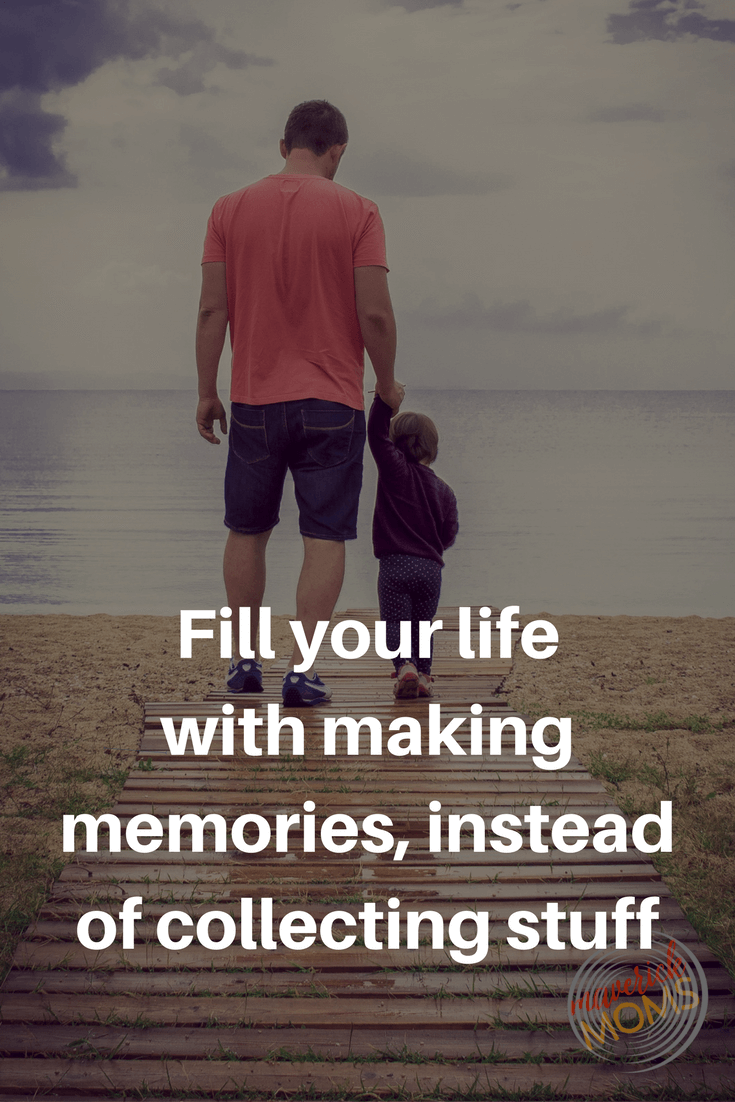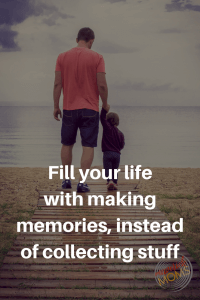 Proud Single Mom Quotes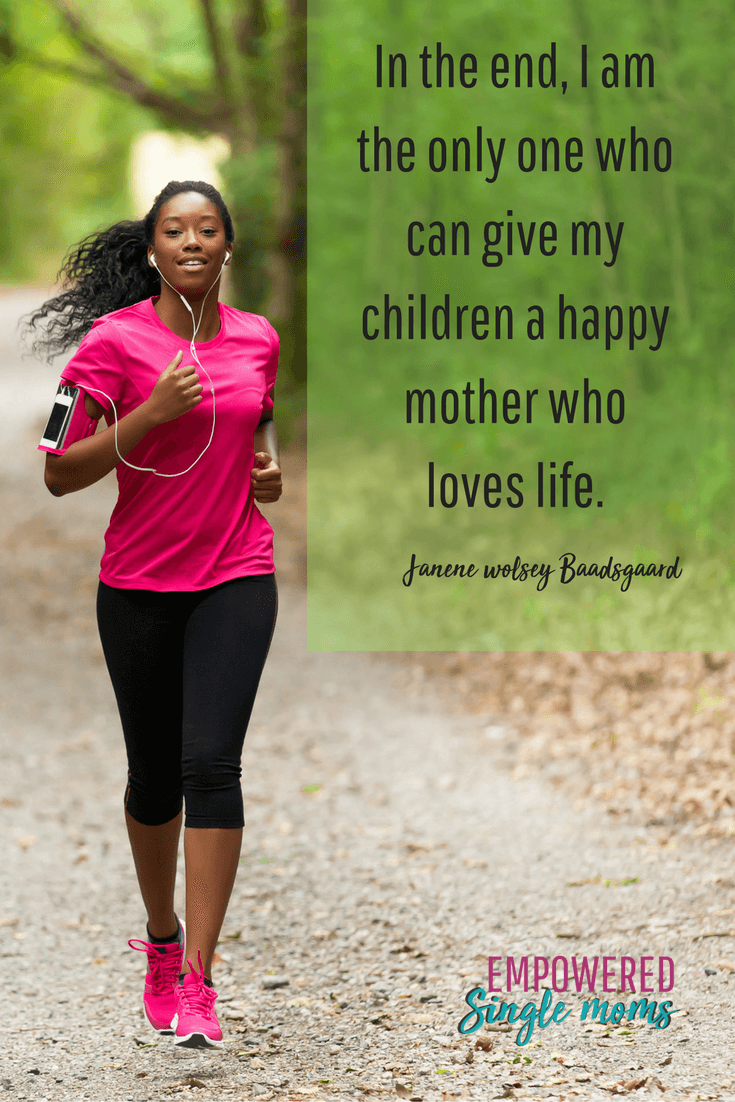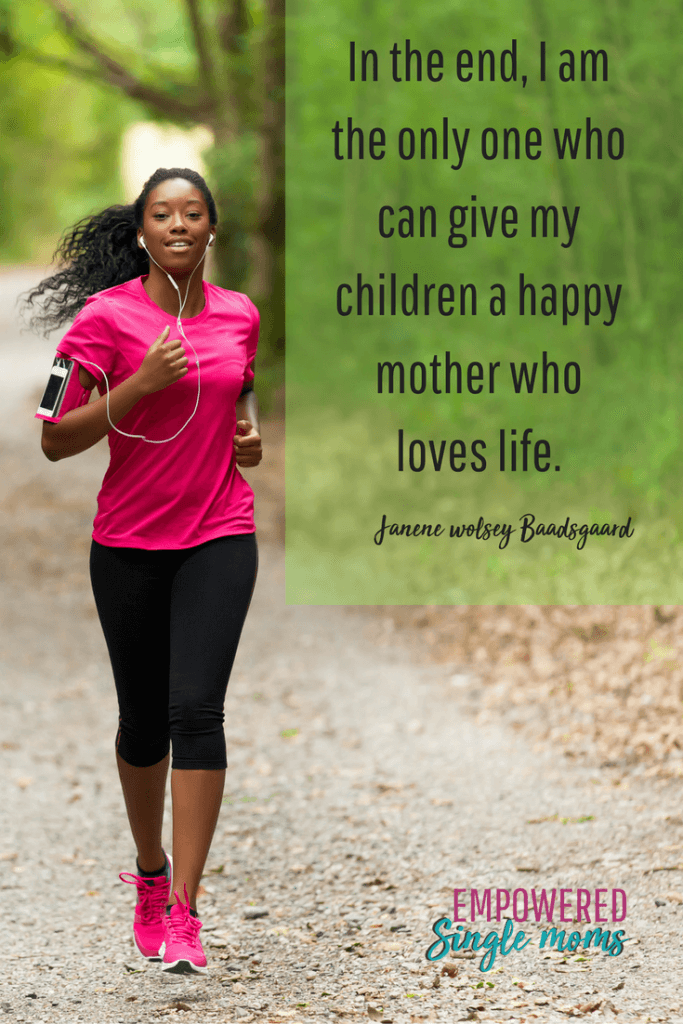 Some other single mom bloggers and I put together a Single Mom 101 Series: Secrets to a Successful Life. You will find more advice and inspiration for your single mom journey in that 7-month series.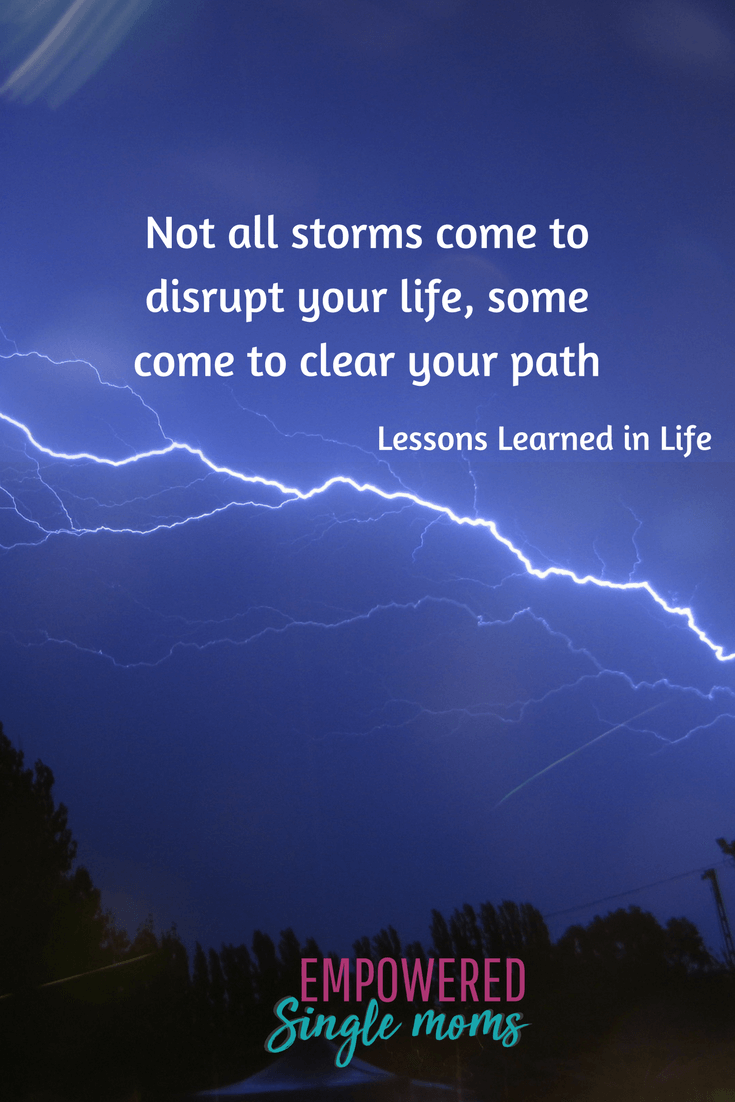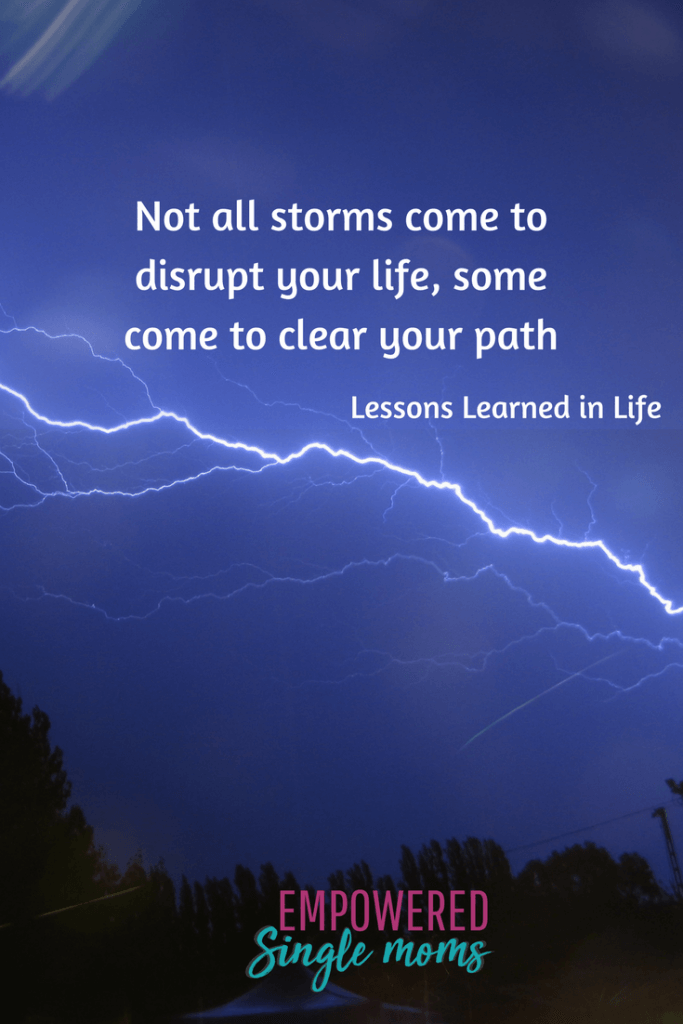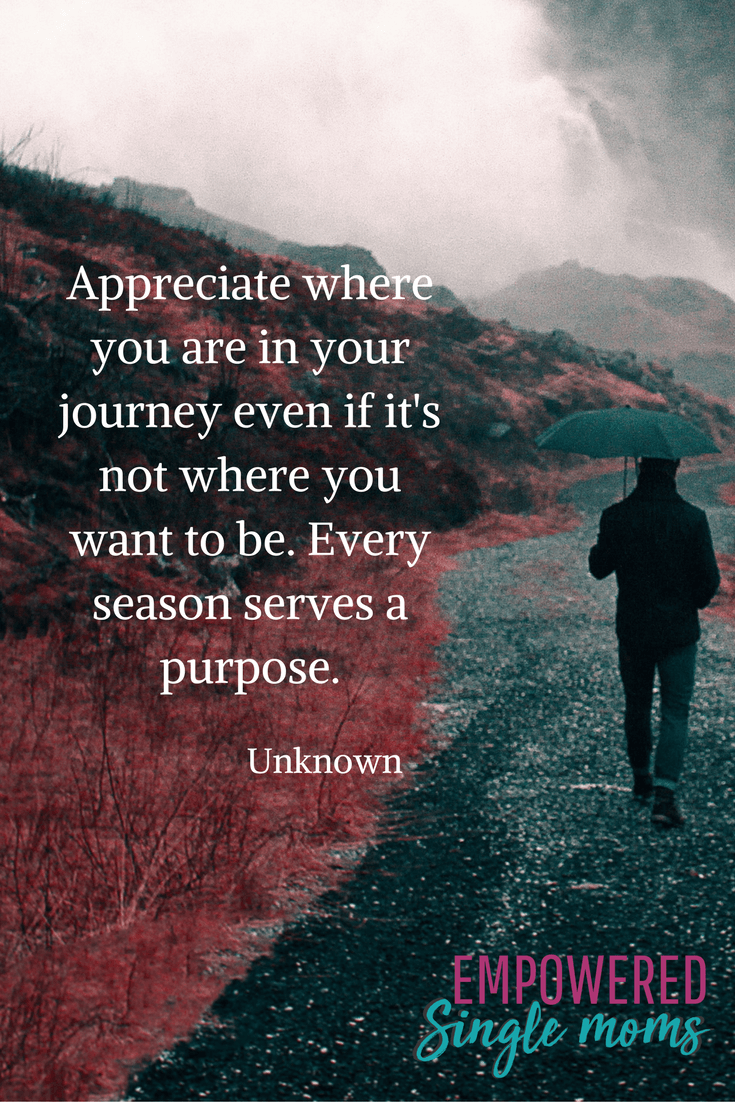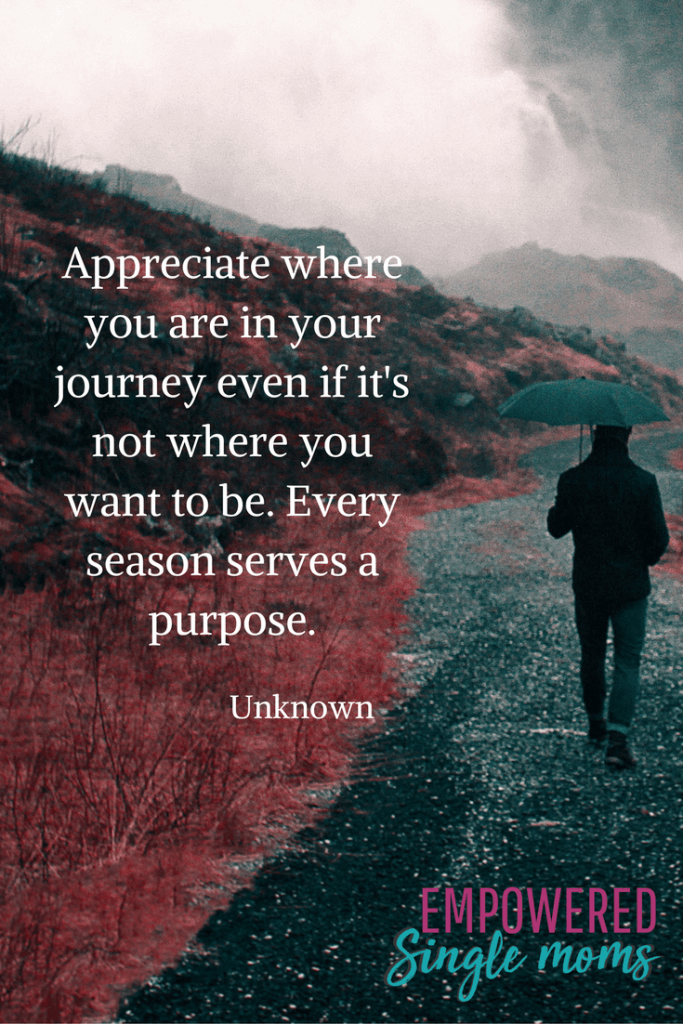 Dream a New Life
The next 2 inspirational quotes for single moms remind you to dream big. It is up to you to dream a new dream, make new goals. If you need some more single mom inspiration, I give you a game plan to build a new dream in How to Make an Amazing Inspiration Board and Why Single Moms Need One.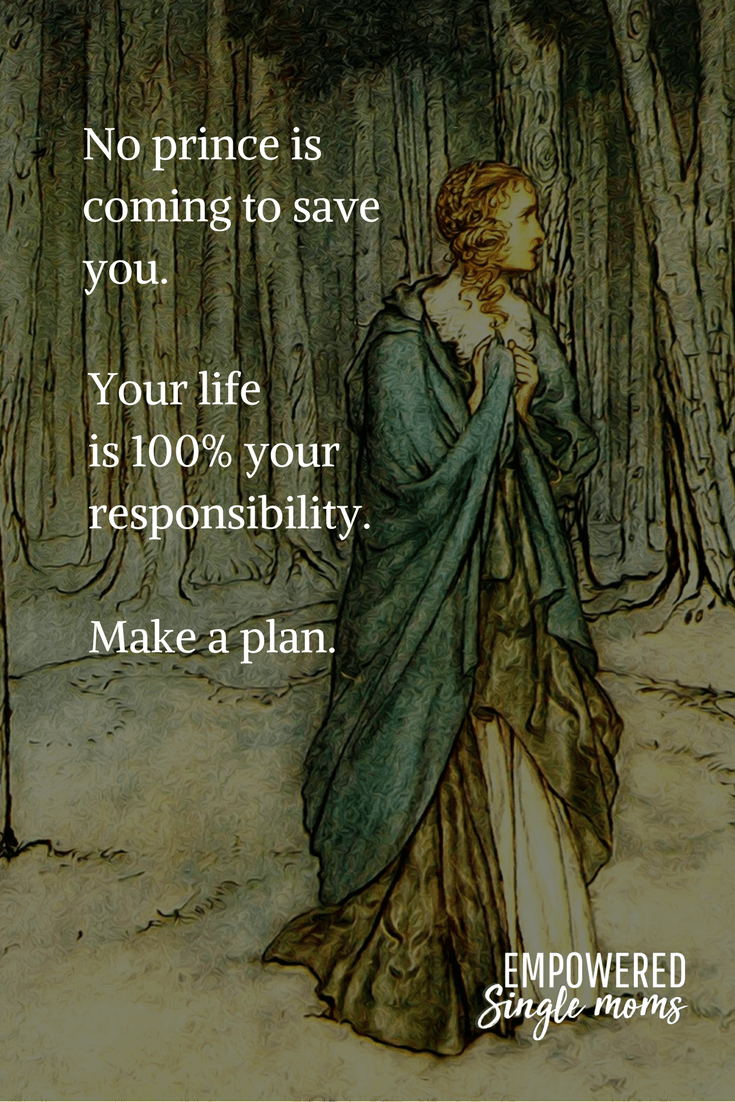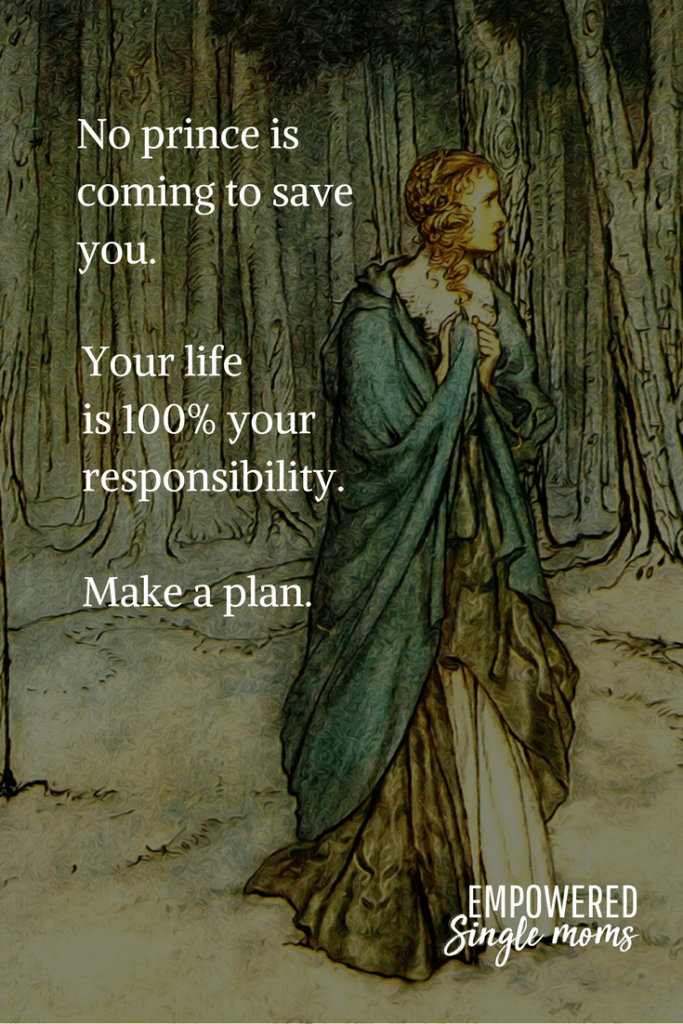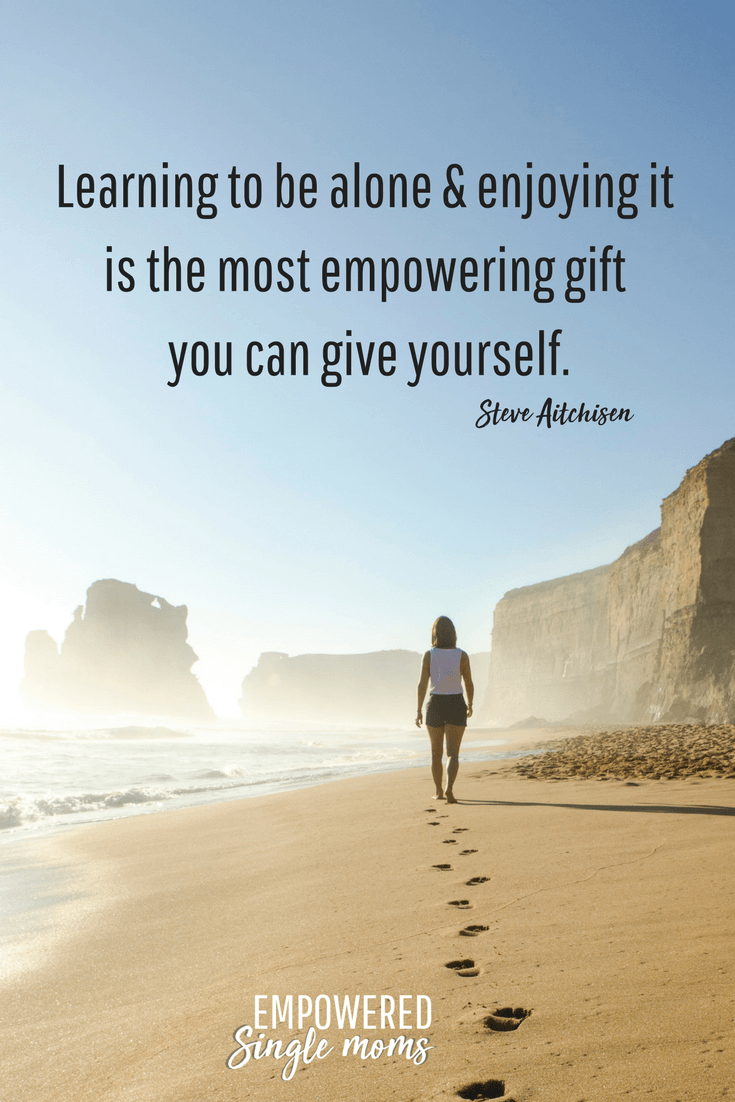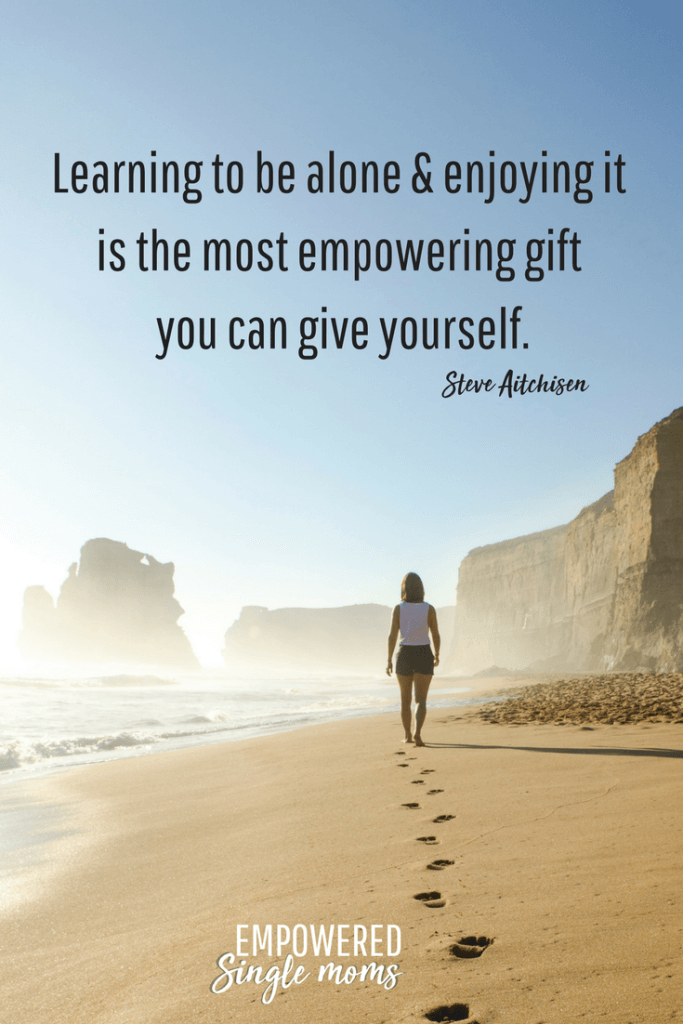 Besides quotes I find inspirational books to be helpful in keeping a positive, growth mindset. I talk about some of my favorites here and here.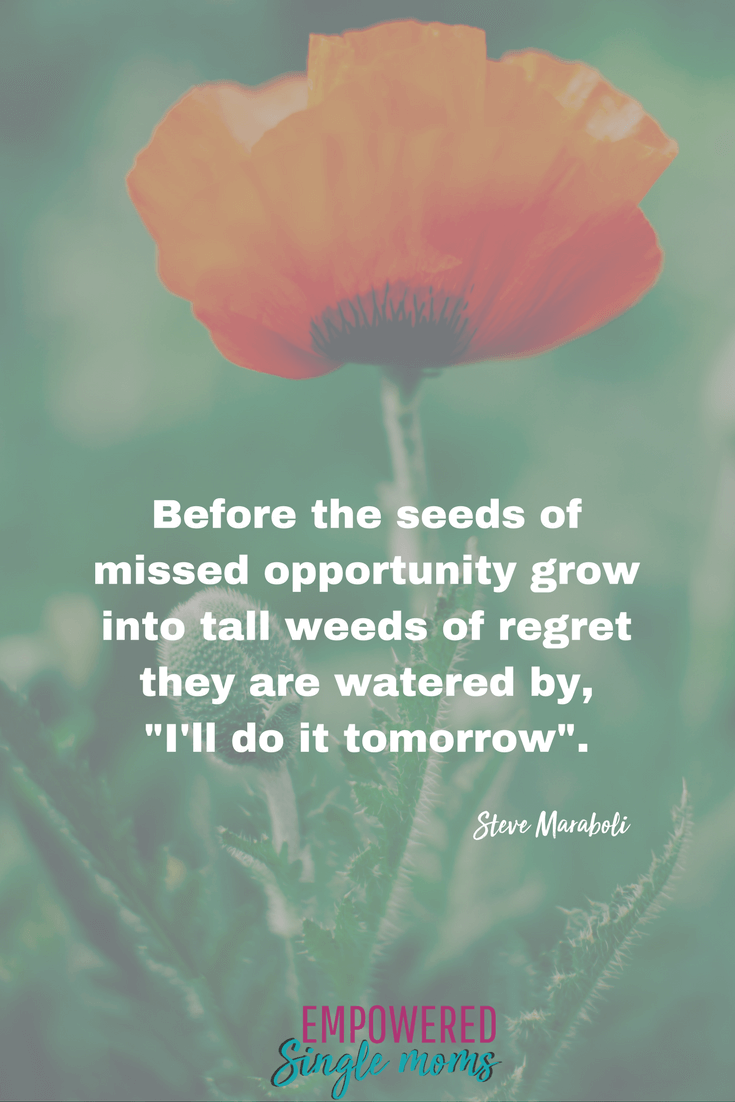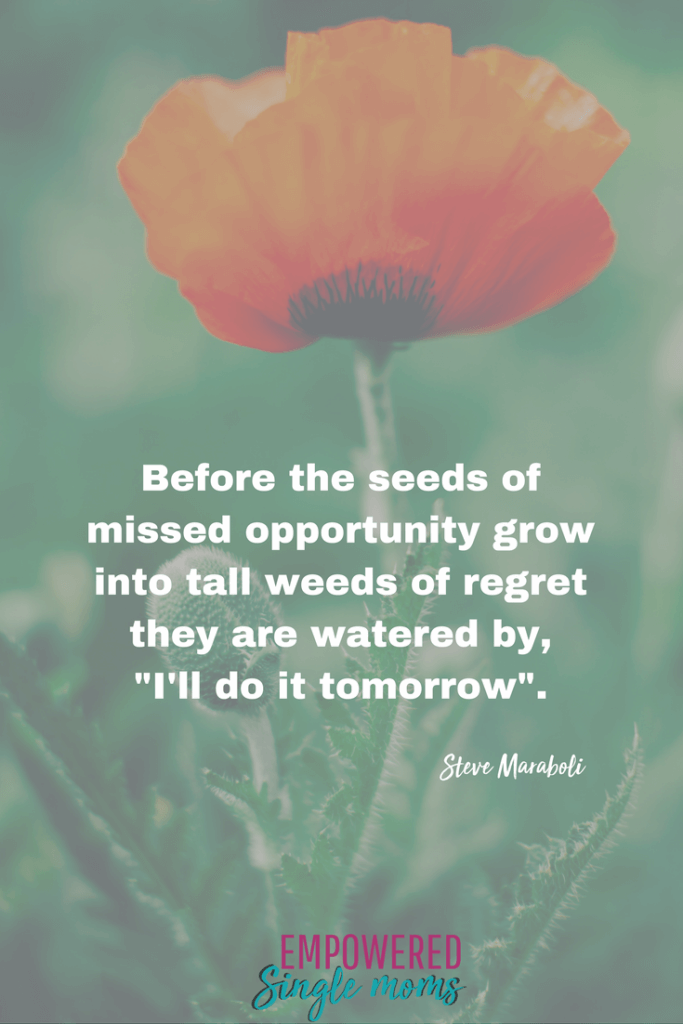 I made one of my favorite quotes into a shirt for you. Check it out.
Here are some of my favorite inspiring books and a couple on my I need to read this list.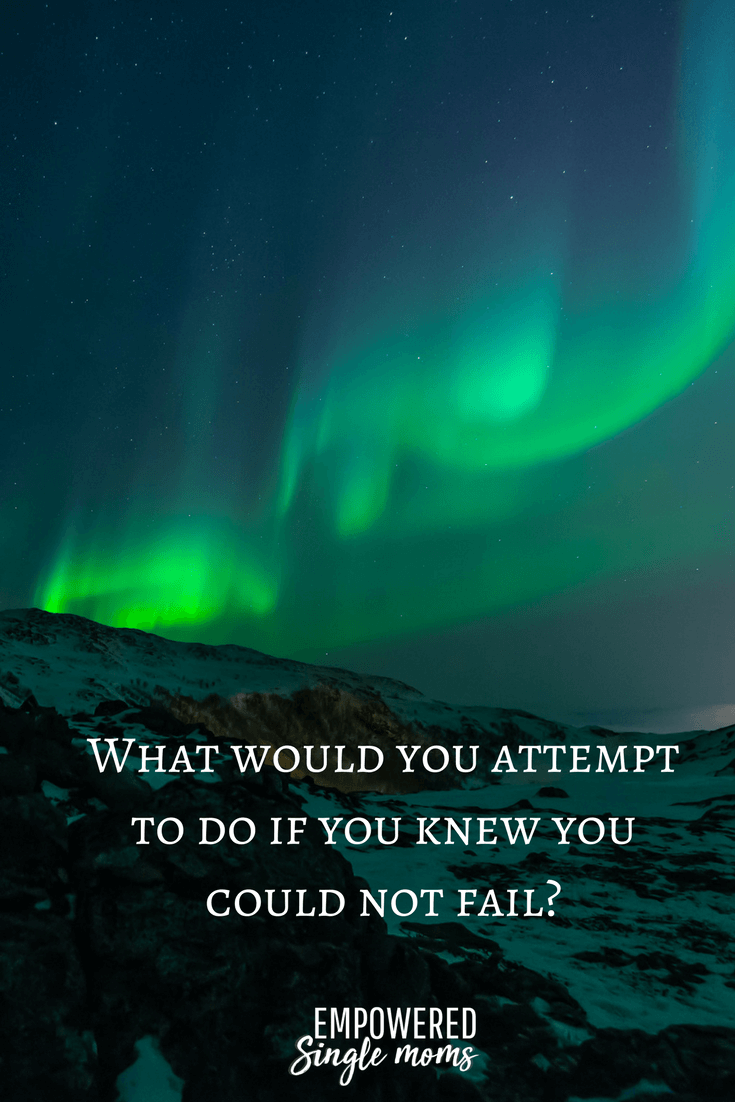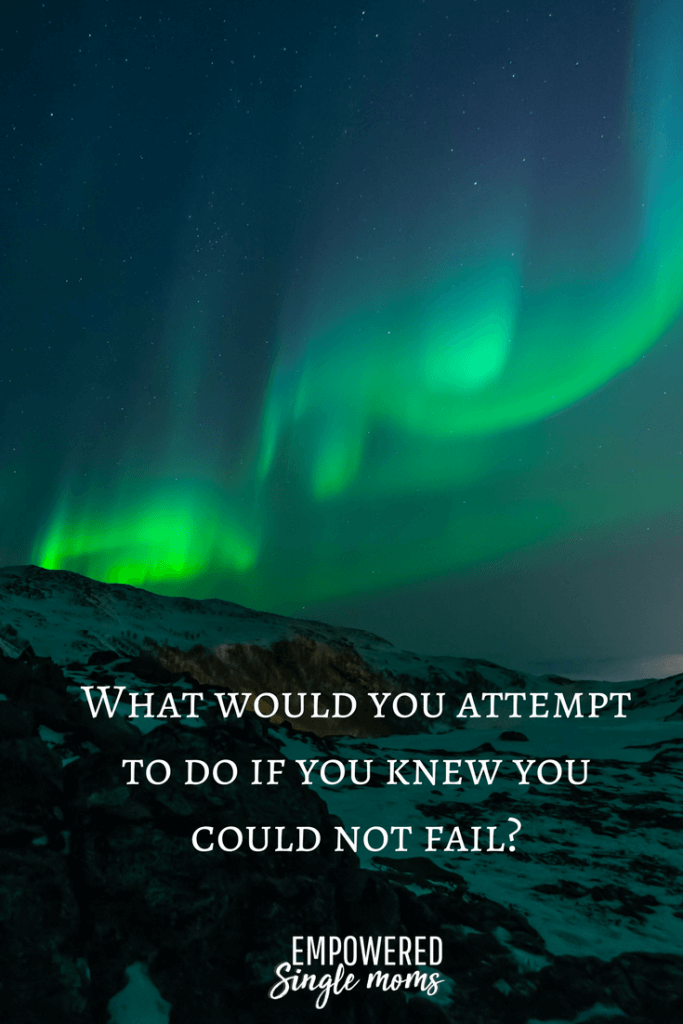 I hope you enjoyed reading these inspirational quotes for single moms as much as I enjoyed making the images and putting this list together. Please share a favorite inspiring quote in the comments.
Dating a Single Mom Quotes
The most difficult part of dating as a single parent is deciding how much risk your own child's heart is worth. Dan Pearce, Blogger at Single Dad Laughing
Instead of asking if I'll ever find love again, I remember that I already have the purest love when those two sets of blue eyes look up at me. Lindsey Light, English Professor
Never forget, if you hurt my kids it's over and you will regret it. Tamara Mason, Psychotherapist/Creator of Empowered Single Moms