Inside: Single Moms' recommendations for best inspirational self-help books to read when your world is falling apart and your heart is broken. These books will inspire you to pick up the pieces of your life, heal from a break-up, keep going and build a new & better life.
Best Books to Read When Your World is Falling Apart After a Divorce or Breakup
As a clinical social worker who has a private counseling practice I read and recommend a lot of self-help book. I am always on the lookout for books that have been helpful in someone's healing process.
This post may contain affiliate links, if you buy a suggested product I will earn a small commission. We are a participant in the Amazon Services LLC Associates Program, an affiliate advertising program designed to provide a means for us to earn fees by linking to Amazon.com and affiliated sites." Read the full
disclosure policy here
.
I asked the moms in my private Facebook group, Empowered Single Mom Tribe to share with you the best inspirational book they read to heal their broken heart after their relationship ended. Some of them shared their best take away from the book they recommended.
They had some awesome suggested reading. I've added a few of these self-help books to my list of books to read. I am sure you will find a book that inspires you too.
Pin it to your Pinterest books board here so you can refer back to the list.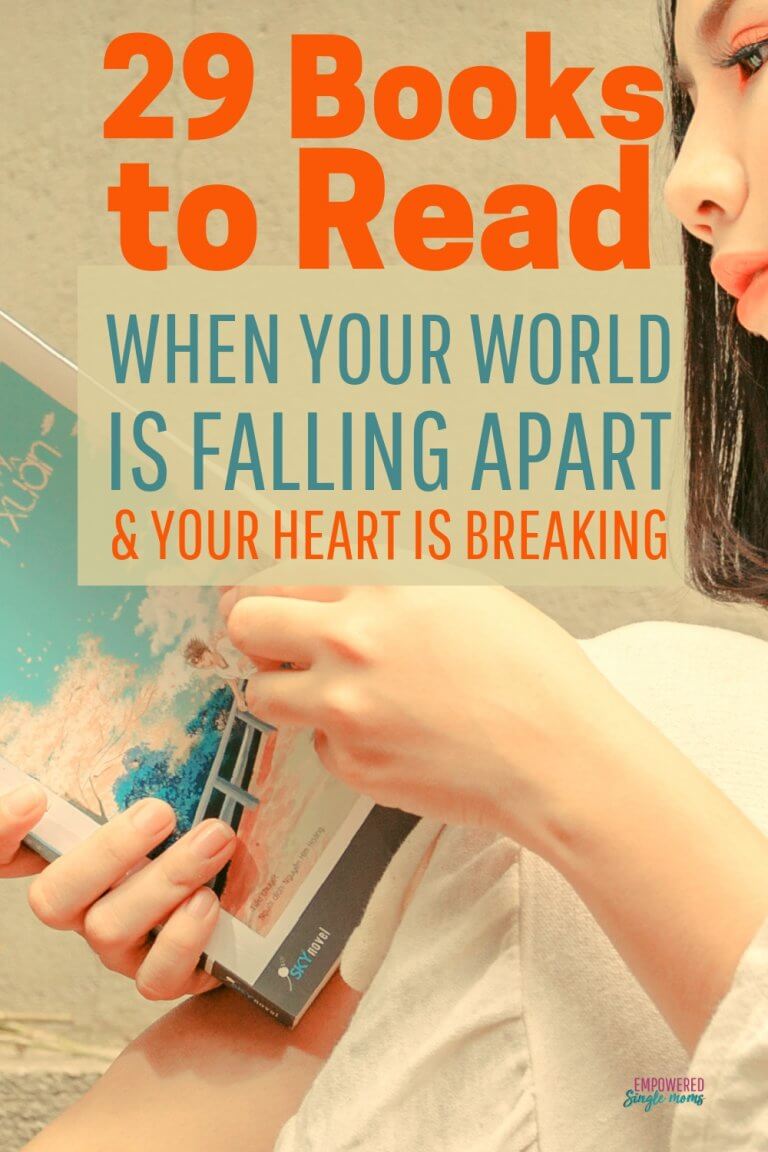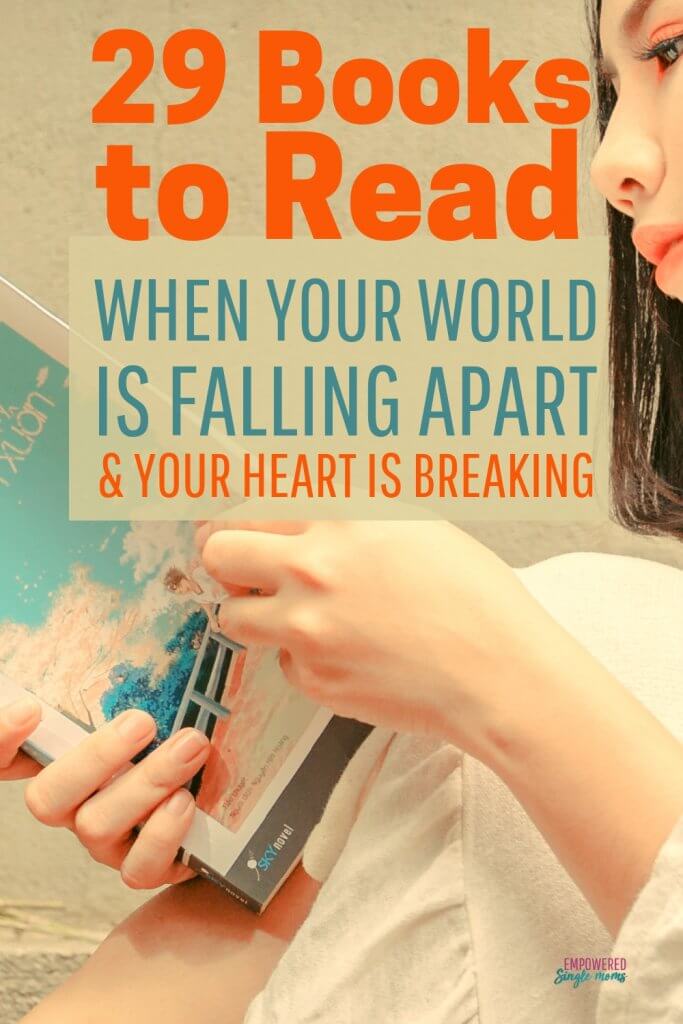 1. How to Survive the Loss of a Love
This book helped me heal my broken heart. It is written in short snippets and yet so very powerful. This is the book to read when you don't have the energy or concentration to read much of anything. It is full of practical advice and reminds you others have been where you are and survived.
2. Thriving a Single Mom's Guide to a Happy, Positive Life
This is the guide I wish I had when I was an unemployed single mom. I couldn't find one, so I wrote one for you.
You will get tips to make it from the first month of separation when your pain is so raw you feel like you will never make it through until you are well on your way to the happy, positive life you deserve. You will learn the foundation you need to build a happy, successful life.
Once you are feeling a bit more stable you will learn the skills you need to build on that foundation. There are action steps at the end of every chapter, so you can put what you learned into action right away.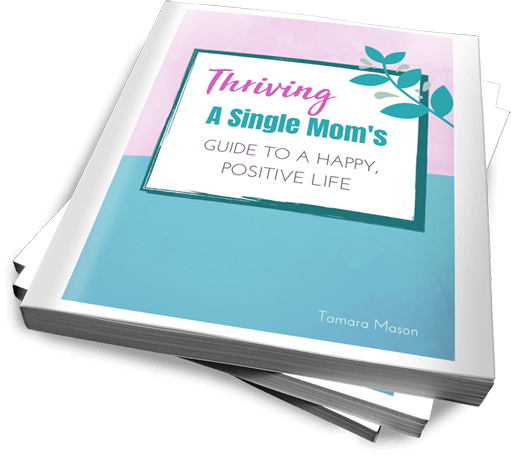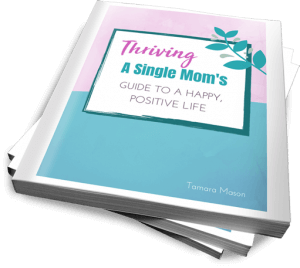 This one definitely got the most votes as recommended book to read when you are putting your life back together.
Tamara: It reminds you of your worth and if you want something you have to go after it. I listened to this book on Audible, which was fantastic because Rachel read it. She goes through several of the lies we as women tell ourselves and refute them.
Kati: I have started reading many "self-help" (and parenting) books and had to stop because I felt like a failure every time. The things they told me to do or change, I was not able to due to being a single mom 24/7 with two 2 kids. Rachel Hollis explains it so that I actually believe I can do anything.
Stephanie of Paparazzi Accessories: it spoke about lies we as women believe for example "you are not a good mother". How to overcome those lies and what helped her personally.
4. Thriving: A Single Mom Journal
This is one I wrote to give you a roadmap to dream a new dream. You will get back in touch with your dreams, identify the steps you need to take to get there and measure your progress along the way. I want you to have this resource to make building your new dream easier.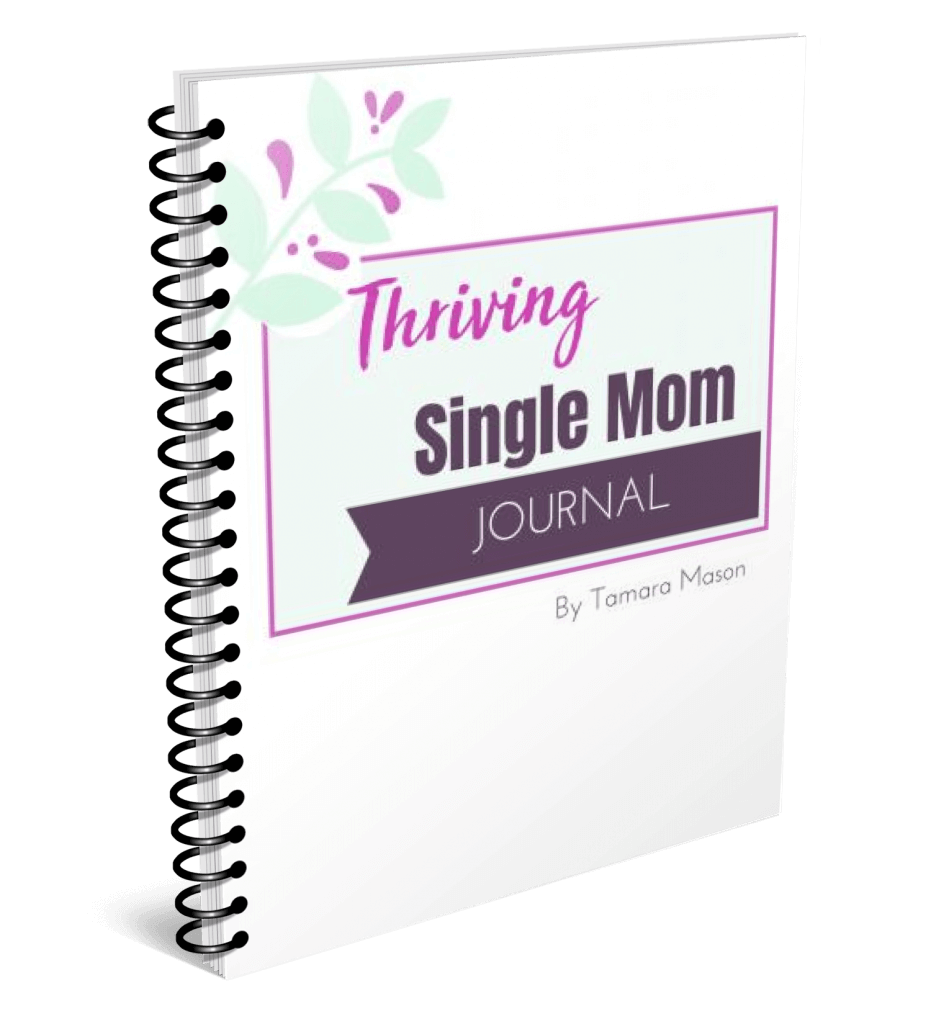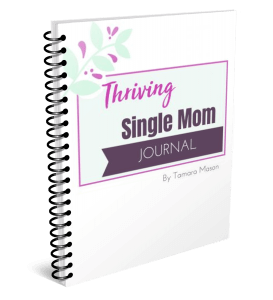 5. Deb: The Last Lecture, by Randy Pausch
A book based on a lecture given by a terminally ill professor. He encourages us to live our dreams reminding us that our time here is limited.
6. Hannalena: Core by Aki Hintsa
Most of you have never heard of this, I bet. He was a Finnish doctor, who helped Formula1 drivers and maybe therefore I wasn't interested in book.
Last fall I was in sick leave for burnout; too much to do just because I thought I can do all of it and then the burden of trying to manage with my kids and not ever dealt the past relationship I had turned out different than it first was.
A very good friend of mine bought this book for me. It's about well being and where it all comes from. From the need of good basis for everything else.
Tamara: As of this writing in the USA this one looks super expensive if you are interested try to get it from the library.
7. Kayla: Girl Stop Apologizing
It showed me that there is no reason to not chase my happiness even as a mom. It does help to read "Girl Wash Your Face first but not required.
Best Books to Read on Healing From Divorce
8. Kati: The Wizard of Oz and Other Narcissists
The Wizard of Oz helped me truly understand what happened in my marriage and why. Also, that I was not crazy, like my ex wanted me and everyone else to believe. It has helped support my children with their dad.
Tamara: This one helps you understand the illusions a narcissist builds. You will learn step by step tools on how to heal after a relationship with a narcissist.
9. Kati: The Good Karma Divorce
The Good Karma Divorce helped me see the positive sides of my ex and my marriage even when I felt like there was nothing positive with my ex. It helped me take the high road with my kids.
Related:
12 Books to Read When You are First Divorced
Inspiration When Your Heart is Breaking
10. Anita Leaving to Live
11. Anita: Who Moved My Cheese?
Going into marriage with great expectations, you know those happily ever after endings we read? Then not noticing the gradual changes, and eventually…..
I was like Hem for a long time, not wanting to accept the reality that the marriage is over, it felt like desiring the old cheese that's no longer there like Hem. But today, though I am yet to find cheese station N, but I can assure you I have found some along the corridor to keep me strengthened till I find my Cheese Station N. Amen.
Tamara: I read this book years ago thinking about people's resistance to change in our work or career. I never thought of it in regards to being in a relationship that just isn't working until Anita mentioned it. Once she did I thought how could I not think of it that way.
This is such a fantastic story about how to deal with what is in life even when it is not what we wish it was. It is simple enough for older elementary children but packed with wisdom. You will want to see the pictures so don't get this one on Audible.
12. Faye: Warrior Goddess Training
This book is amazing!! About deconstructing all the societal expectations placed on women…and instead embracing and celebrating your true self.
Tamara: If you like this book you may also like Jean Shinoda Bolen's books about goddess archetypes.
13. Kendra: Loving What is
This author challenges your beliefs about what you believe is true
14. Kendra: The Four Agreements
A good book about how to live in a way that others' reactions and behavior doesn't affect you. When things fall apart how to get through grief when something bad (like an unwanted divorce) happens
15. Kendra: I absolutely love the series that begins with The Life-Changing Magic of Not Giving A F#*k
16. Gina: I just started "The Slight Edge" I heard it's a great book and I'm loving it so far.
Tamara: This book teaches you how you think about things affects your choices and your life. He focuses on doing the little things consistently to make a big difference.
17. Elen: You are Enough
18. Angela: Cultivate
This book absolutely got me through my darkest times. I am currently rereading it with a new perspective. She has a way of sharing her struggles and relating them both to gardening and faith that really make sense. This book is a must read in my opinion especially as you are transitioning into a new life.
19. Niska: Quiet the Mind
This one loaned to me by my therapist. It's really good, the pictures and descriptions are so simple and it would be good for kids too.
Tamara: Learning to quiet your mind does wonders to calm anxiety and heal from depression. So often our thoughts feed anxiety and depression. This author also has a book on depression that I plan to take a look at. These are the perfect type of book to read when you are hurting important lessons presented with straightforward language and pictures.
20. Eli: Women Who Run with the Wolves
Tamara: I read this years ago. It is filled with teaching tales from different cultures about strong women. Some of the stories will be appropriate to share with your children during storytime.
21. Sarah founder of Stress Free Launch : Women Who Love Too Much
It was the first one I read on my journey to healing. My biggest takeaway was that I was responsible for not attracting men that would not treat me well.
22. Kelly: 7 Principles for Making Marriage Work
It was surprisingly helpful for moving on and healing. I saw what we had done wrong and learned new patterns for my new relationship. It helped me take ownership and process the conflict
Tamara: If you want to build a healthy relationship this is a great book once you are thinking that the relationship you are in may progress to marriage. I recommend this one often when I am doing couple's counseling.
Related: 10 Best Self Help Books for Women
Books About Life Falling Apart and Trusting God
23. Kim: It's Not Supposed to be This Way
I love how she speaks through her own pain. It helped me to remember that even though this was not what I saw or had planned as my future, God can take the ashes of my shattered life and make something beautiful.
24. Elisa founder of Meal Planning Blueprints: Unashamed by Christine Caine
I read it 2 years ago in a small group and I just had so many breakthroughs about shameful things I didn't realize I was holding onto. I think I'm going to read it again soon!
Tamara: Christine has done amazing work with women who have been in bondage in human trafficking. Her ministry is an inspiration. Even if you don't get one of her books take a few minutes to watch one of her videos.
25. Brenda The Hiding Place
That she could always find something to be thankful for in the middle of a Holocaust camp.
26. Rae of raejenkins.com: NLT of the Bible
Ps 23 is my go to scripture and my go to story is Peter and his net..it reminds me that no matter 'what' I tried/did already…whatever God instruction to me is what WILL work.
The other Peter story that speaks to me is him denying God. When under pressure we can easily deny that we 'know' God. I'm just so thankful that He's merciful enough to not hold it to my charge when I do!
Tamara: three of my favorite Biblical stories of inspiration are the exodus in Exodus, Joseph, and Noah all reminders that God is with us in the hard times. Our trials and pain often make possible what otherwise would not have been possible.
Since journaling is such a great way to heal I couldn't resist sharing this version of the Bible that gives you room to journal next to the verses that inspire you.
Jessica:
My take away from these books was not to get discouraged or let the struggles in life defeat you, finding hope and strength, learning how to combat negative thoughts.
Tamara: I haven't read this book by Tony Evans, but I've read others and I find his writing super inspirational. He is a great inspirational speaker. Try watching one of his videos even if you don't buy one of his books.
28. Just Enough Light for the Step I'm On
A break up is the end of a chapter in your life, but not the end of your life. You will get through this. You have the power to make the next chapter even better than the last one. Join us in the private Facebook group,
Empowered Single Mom Tribe
I made just for single moms like you to share support and encouragement on the journey to building a better life.