Spring seasonal crafts for preschoolers and elementary kids.
I have never been a crafty person, so though I did do painting activities with my kids and made yummy smelling clay out of water, flour and salt the activities I did with them seemed kind of blah compared to my friend Nancy's. She had a graphic design major and always had fun craft ideas for the kids.
I survived my years as a stay at home mom by trading a morning a week with her. One week I had all 4 kids for a morning and the next week she had all four kids for a morning. We would return them after lunch in time for their afternoon nap.
Since neither of us lived close to our families it was a great opportunity for them to have a cousin like relationships with a couple of other kids. Often when the kids came home from their morning with her they brought home a cute craft they had made.
This post may contain affiliate links, if you buy a suggested product I will earn a small commission. We are a participant in the Amazon Services LLC Associates Program, an affiliate advertising program designed to provide a means for us to earn fees by linking to Amazon.com and affiliated sites." Read the full
disclosure policy here
.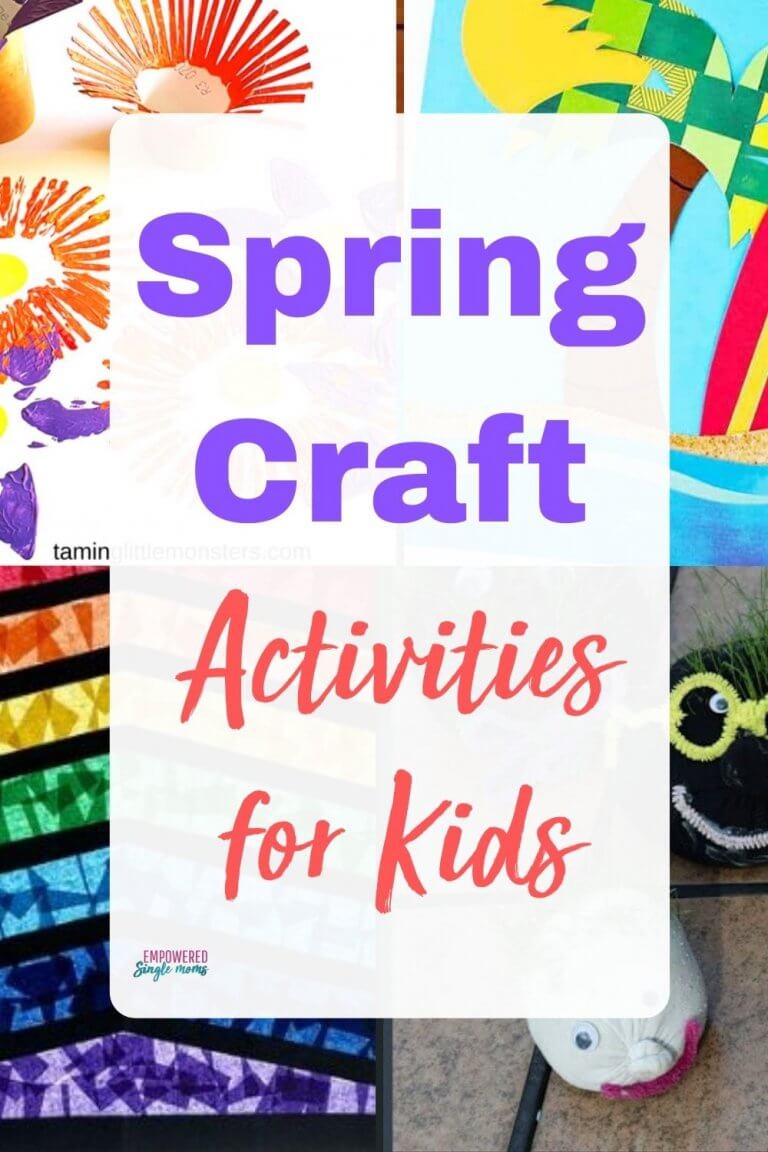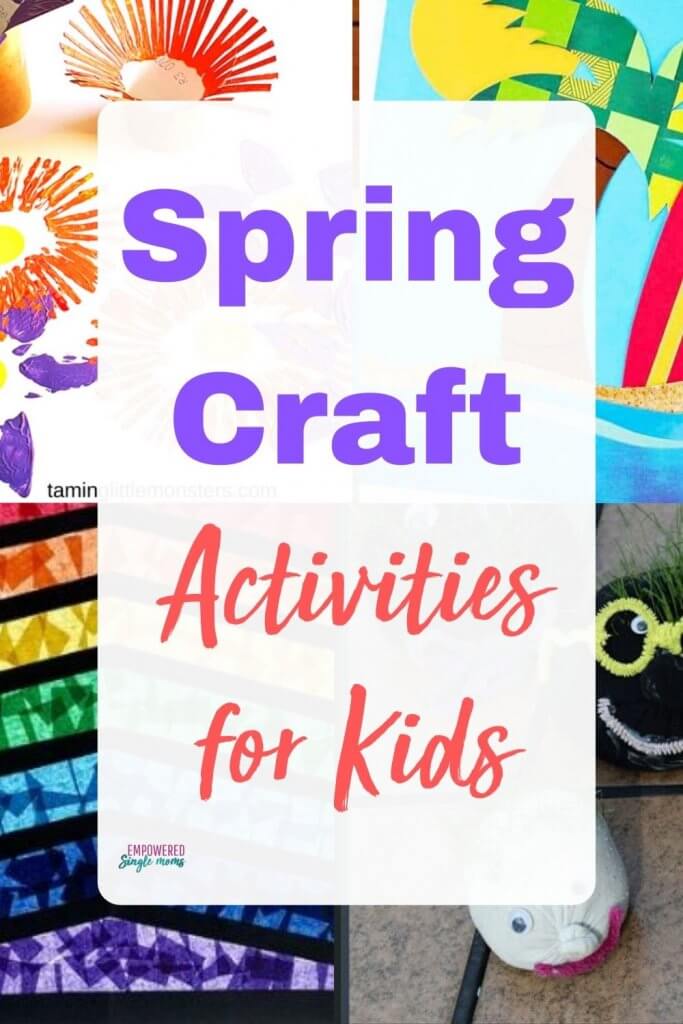 Spring Craft Activities for Boys and Girls
One of my favorite spring activities is to go for a walk and look for signs of spring. Spring is the season of flowers, butterflies, rainbows and growing things. Have your kids look for these signs of spring on your walk.
These spring themed activities are a fun way to encourage your kids' creativity. They will remind you and the kids that everything has it's time and spring is the time of hope and rebirth.
Spring is the perfect time to do simple science experiments that involve growing things or turning flowers different colors. These activities are fun and simple enough for even the non crafty mom like me.
I hope these activities inspire you to do some crafts with your kids. If you are looking for some ideas to express your own creativity you can find some ideas in 31 Crafts to Make, Sell or Give as Gifts.
Benefits of Craft Activities
When you express your creativity it taps into a different part of your brain that helps you be mindful and stay in the present. When you stay in the present moment it reduces anxiety and improves your mood. Being creative relaxes your body and calms your mind.
If you or the kids are feeling a little cranky try doing something creative and notice how it changes the energy in the house. Being creative is a great boredom buster on those rainy spring days that keep you stuck in the house.
More Fun Activities for Kids
42 Fun Activities for Kids to Do at Home (No Screens)
Fun Summer Seasonal Crafts for Kids
Creative Ideas for You
If you are feeling stressed out it is likely your kids will also be stressed out, because mamas set the emotional tone in the home. When you and the kids are stressed out everyone is a little more irritable and on edge. Try taking some time to be creative and notice how different you feel.
When you feel different the kids will probably act and feel different.
Easy, Cheap DIY Christmas Decorations to Make at the Last Minute
Weekly Deals for Online Craft Classes
I hope these creative activities for you and the kids inspire you to spend some time crafting and notice the difference expressing your creativity makes in your mood and the emotional tone of your home.