Christmas can be really expensive and when you are a single mom with a tight budget it can be hard to think of cheap ways to decorate so your ouse feels festive and you don't break the bank.
DIY Christmas Decoration ideas are so bountiful on Pinterest that it can be overwhelming. I've been searching for Christmas decorating inspiration. I found some cute ideas that are easy and inexpensive to make your self.
Besides saving money another fun thing about DIY Christmas decorations is that it is a wonderful opportunity to make memories with your kids.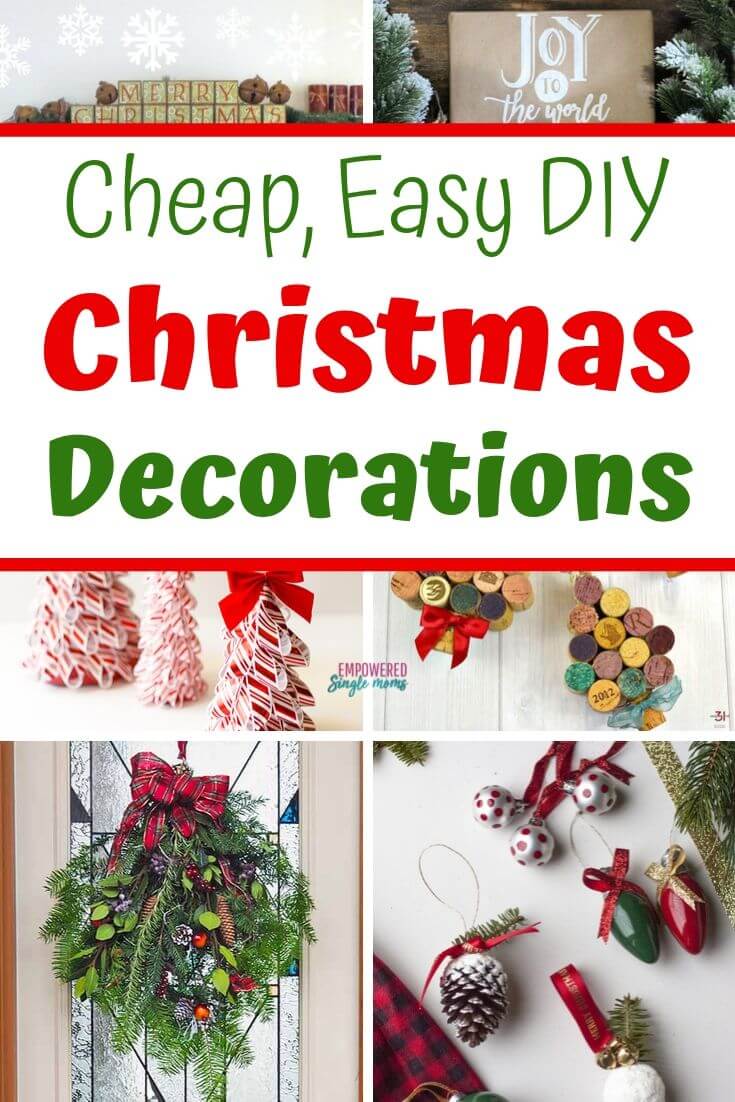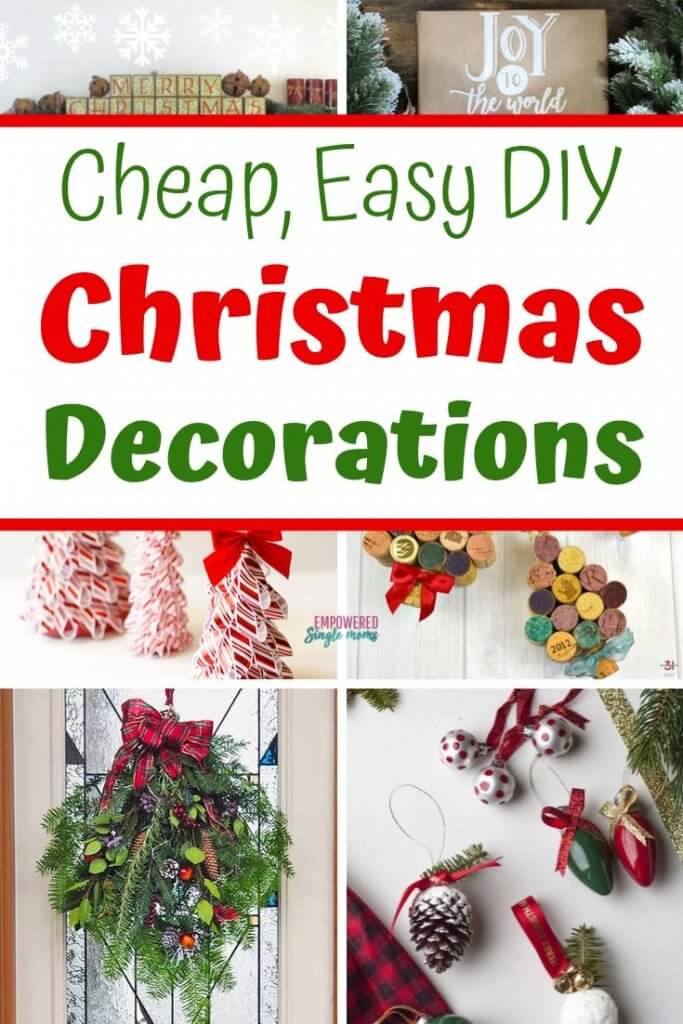 This post may contain affiliate links, if you buy a suggested product I will earn a small commission. We are a participant in the Amazon Services LLC Associates Program, an affiliate advertising program designed to provide a means for us to earn fees by linking to Amazon.com and affiliated sites." Read the full
disclosure policy here
.
I'm not a very crafty person, but it is fun to make things that look nice with my own hands. It gives me a sense of pride and satisfaction. These projects are easy enough for the kids to help you and spend an afternoon making memories while you make your Christmas decor. If you have bored teens to keep busy they can make most of the projects by themselves or do it together for a family night activity.
Homemade Outdoor Christmas Decorations
This would look beautiful on your front door. Many people who live here in Minnesota have a few acres of land with evergreen trees. If you have access to free evergreen branches this is a very economical way to decorate your front door and much cheaper than buying a wreath and easier to make.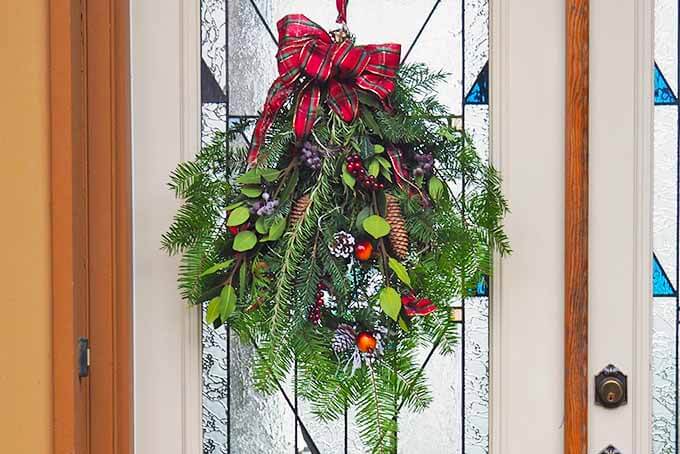 Christmas DIY Room Decor
This would be a fun project to make with the kids. Or if you have some children's blocks like these around the house arrange them to say Merry Christmas and put them on your mantel, table or shelf.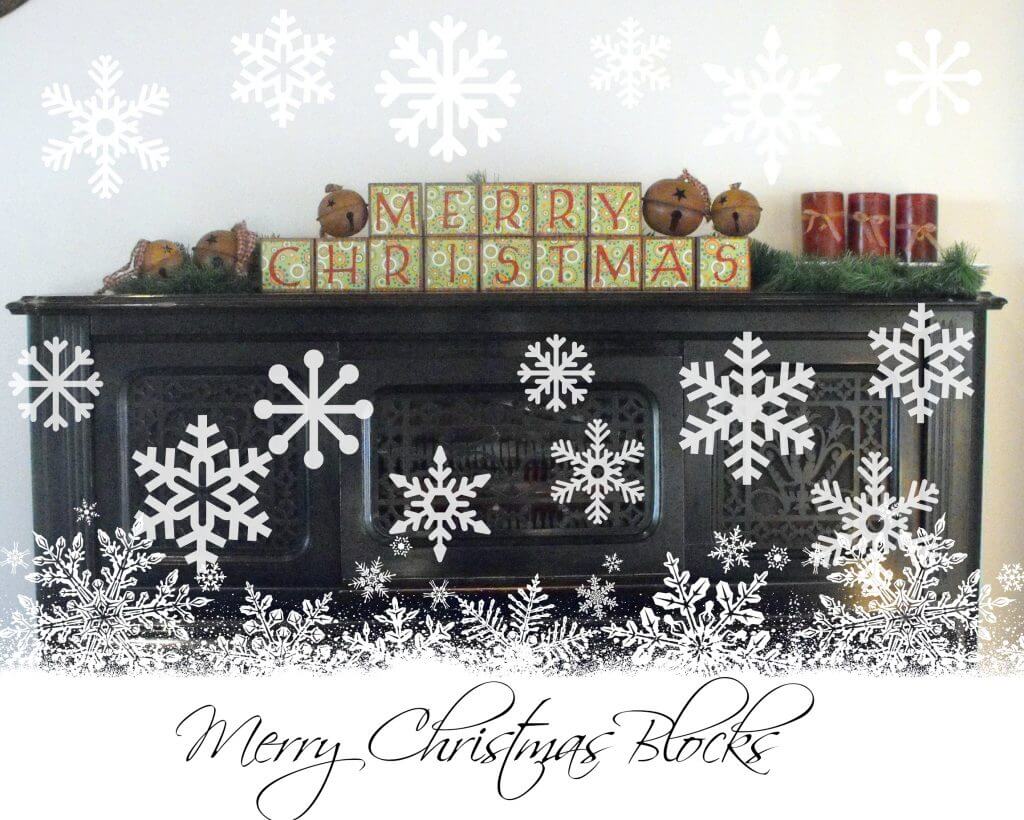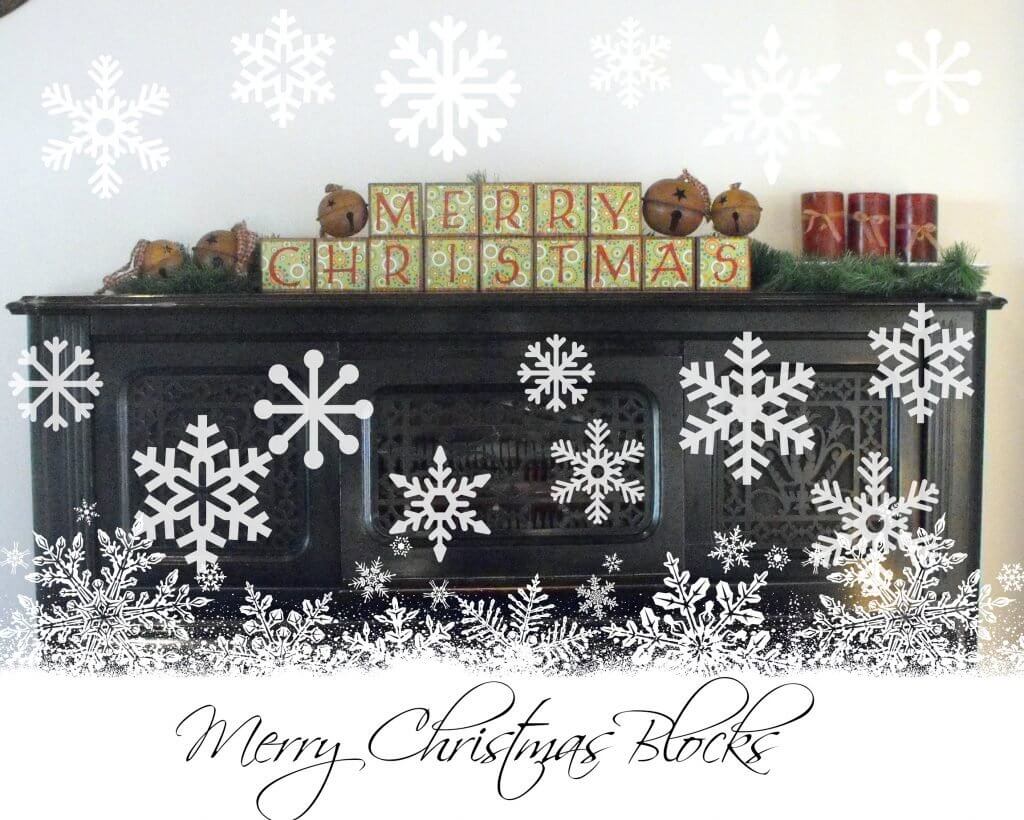 Christmas Tree Decorations to Make Yourself
These snow ski ornaments from Arts and Crackers are so cute and an excellent inexpensive way to make new ornaments for your tree. You could make some and give them as gifts or use them to decorate your Christmas packages. Your kids can use leftover craft sticks to build model houses and all sorts of fun things.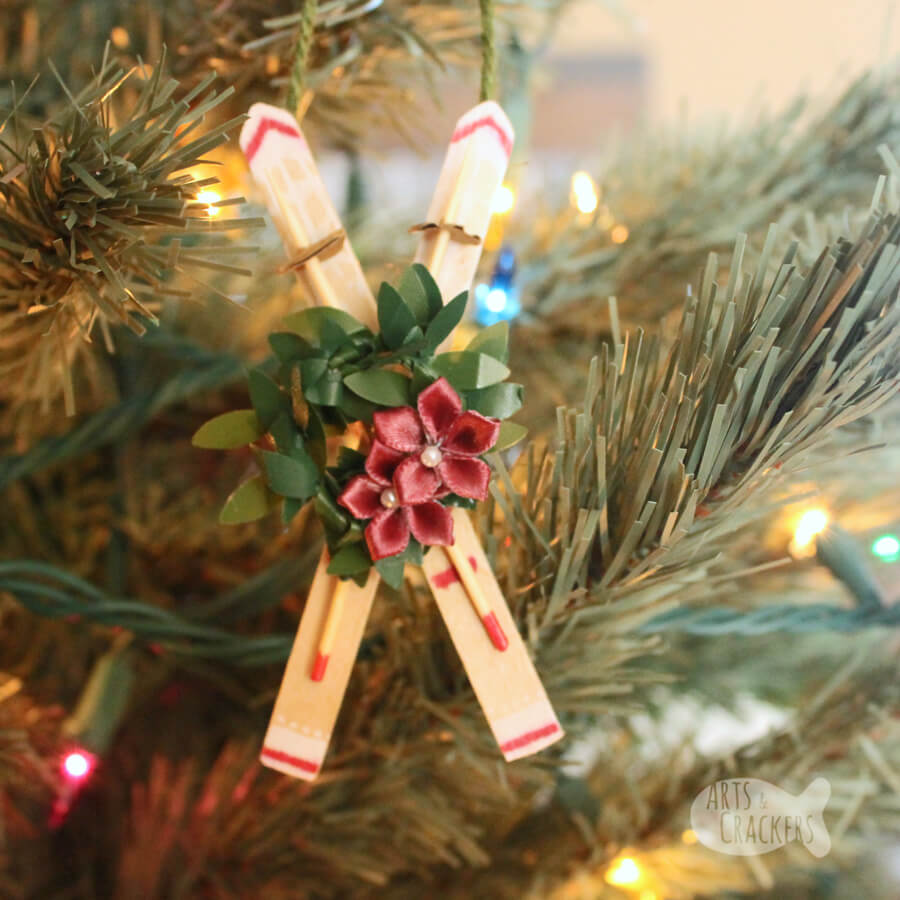 These are adorable and you can make small ones for Christmas tree ornaments or larger ones to hang on the wall. Any size would be fun to hang from the ceiling in the corner of a room to add a festive look. The directions above show you how to make a glittery snowflake ornament, but you could also make red, green or white ornaments to hang on the wall or the tree.
If you have little or no ornaments for your Christmas tree her are 5 options to make in an afternoon of crafting. Most of the supplies you will be able to find at the dollar store.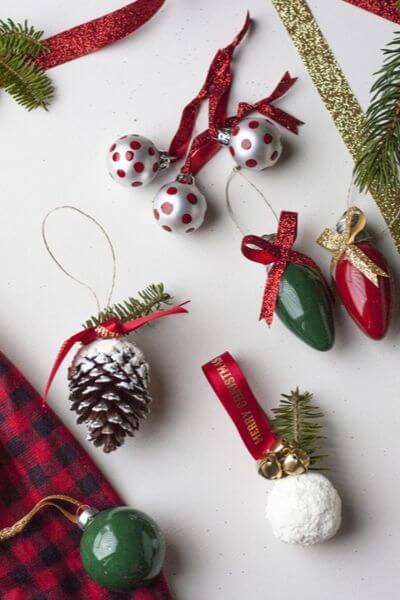 Super Cheap Christmastree Ornaments to Make
These wine and champagne cork ornaments from organized 31 would be especially meaningful if the wine or champagne was from a special celebration. Imagine how delighted a bride & groom would be if you arranged to make some of the corks from their wedding reception into ornaments and gave them to her on her first Christmas as husband and wife. If you start a new relationship and occasionally share a bottle of wine how fun would it be to date the corks. Then you can commemorate your first Christmas together with an ornament.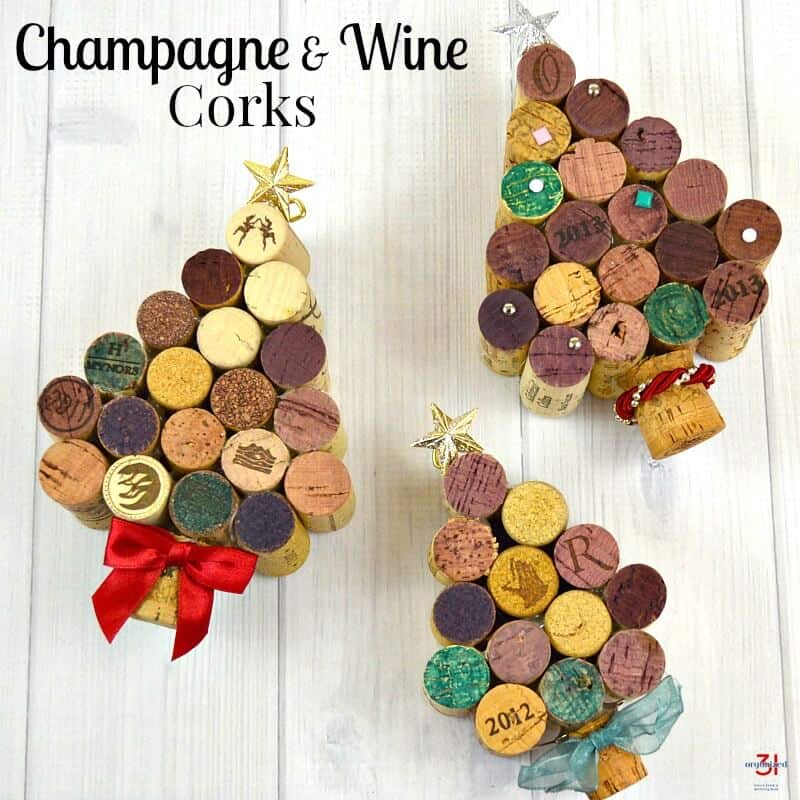 These are cheap, allow for lots of creativity and easy enough for any child who can glue two things together.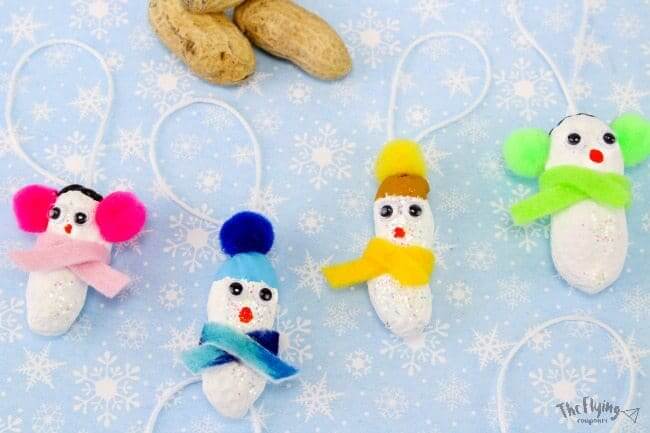 If you have a Circut cutter this is an adorable craft. You can get plaid pillows and plaid pillowcases here or if you want to skip the DIY part here are some finished Christmas pillow covers to decorate your living room or family room.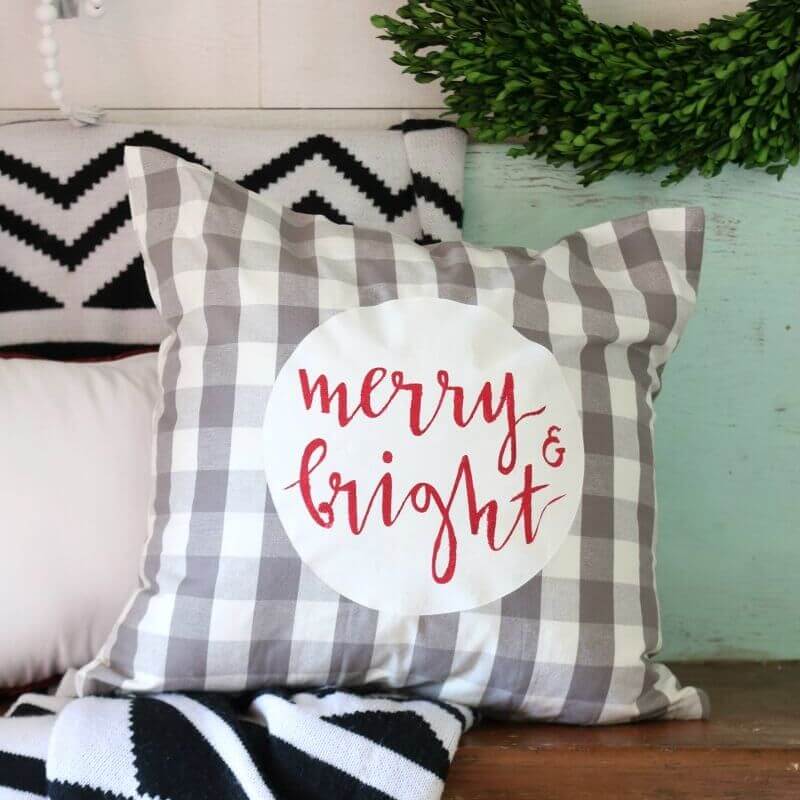 Christmas Tablescape Ideas
These adorable wreaths can be used as a centerpiece on your table or coffee table or hung on the wall. This one looks so beautiful I can almost smell the pine and spruce.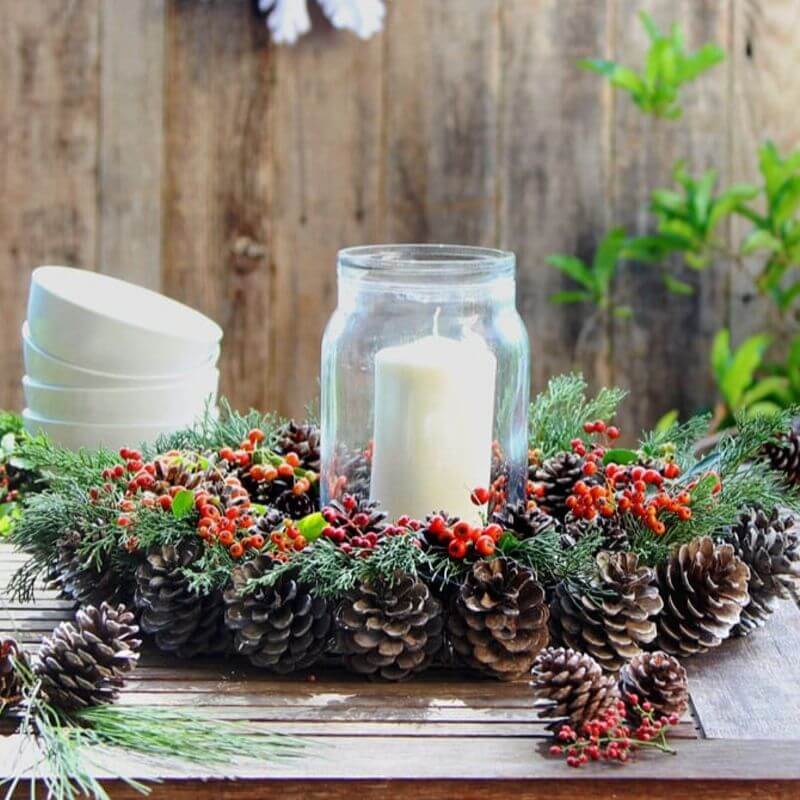 These ribbon trees would look great on your mantel or as part of your Christmas tablescape.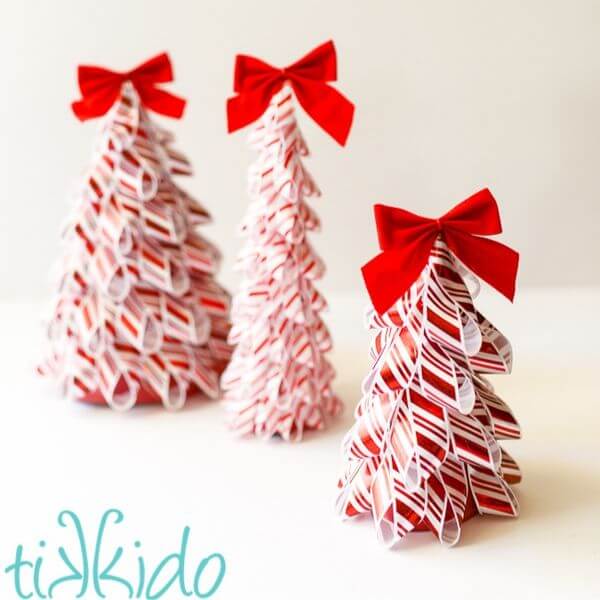 These are adorable and really cheap if you have a place you can pick up free rocks. There are so many cute pictures you can make with pebbles that you find. Etsy has some wonderful options for all kinds of pebble art here are some pebble nativity scenes to inspire you or you can buy one, but it is much cheaper to make it yourself.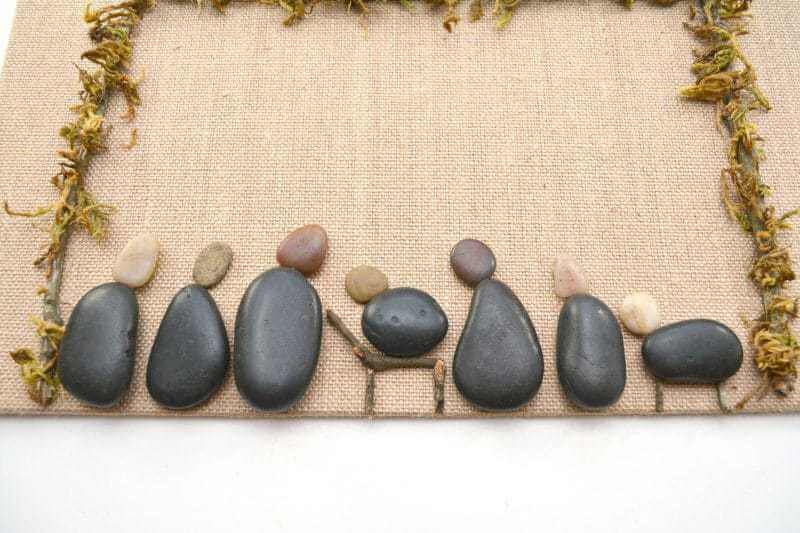 If you have a rustic Christmas theme at your house making your own wrapping paper with craft paper and Christmas stencils. You can even use the stencils to make Christmas signs from pallet board or use paper and frame them for some quick, cheap Christmas art.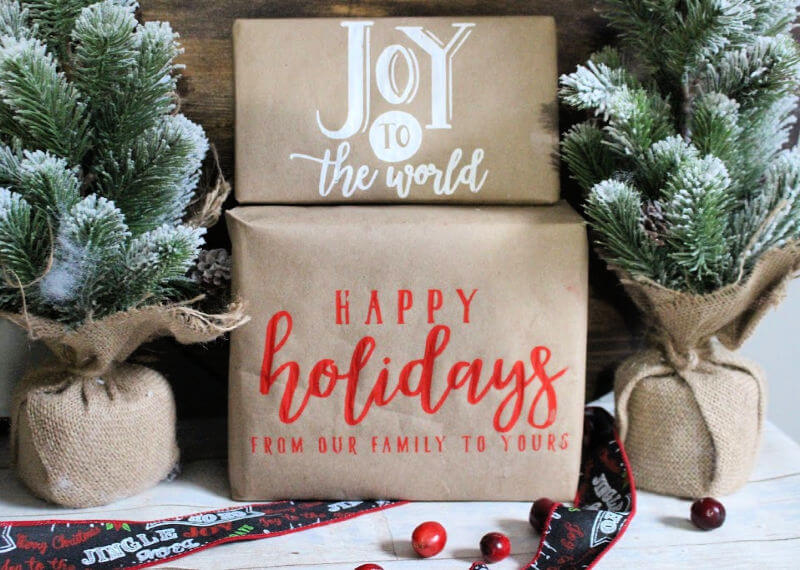 If crafting is not your thing there are plenty of inexpensive Christmas decorations on Amazon or the Dollar Store. At the Dollar Store look for candles, festive holiday serving trays, gift bags, wrapping paper,