Inside: How to make your temporary rental feel like home.
One of the stresses after a divorce or a break-up is moving and setting up a new home. Usually, if you are the one to move out you will either live with family or rent for a while. I remember when I first separated from my ex-husband we moved into an apartment.
This post may contain affiliate links, if you buy a suggested product I will earn a small commission. We are a participant in the Amazon Services LLC Associates Program, an affiliate advertising program designed to provide a means for us to earn fees by linking to Amazon.com and affiliated sites." Read the full
disclosure policy here
.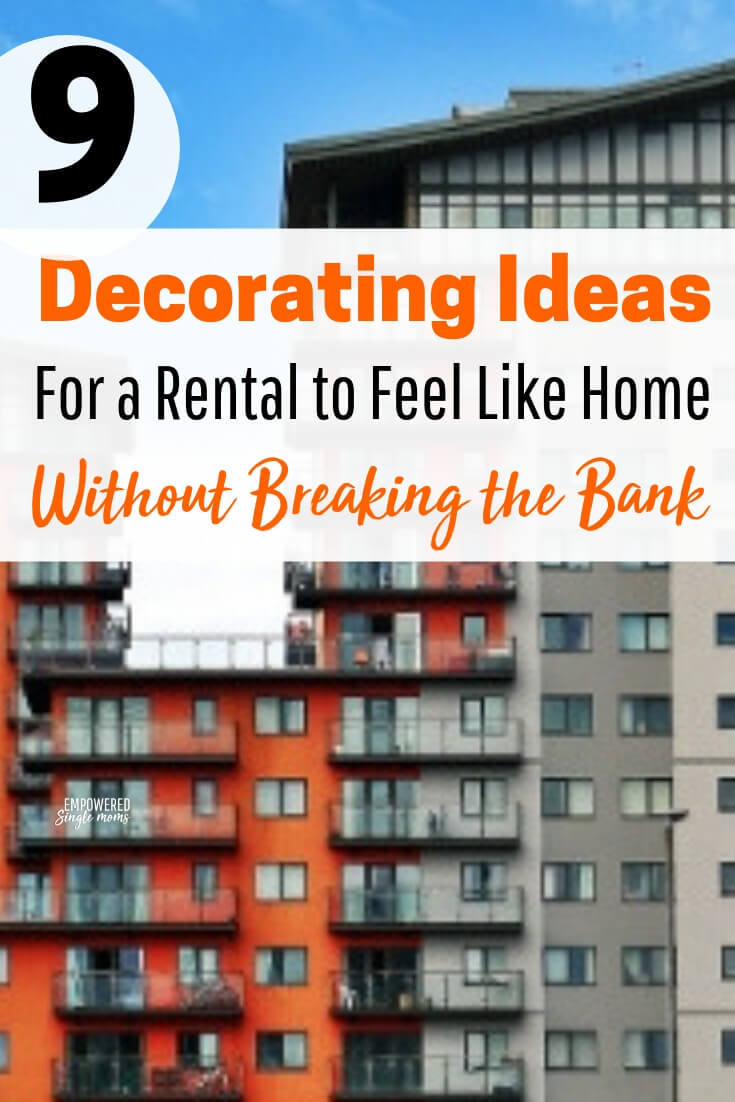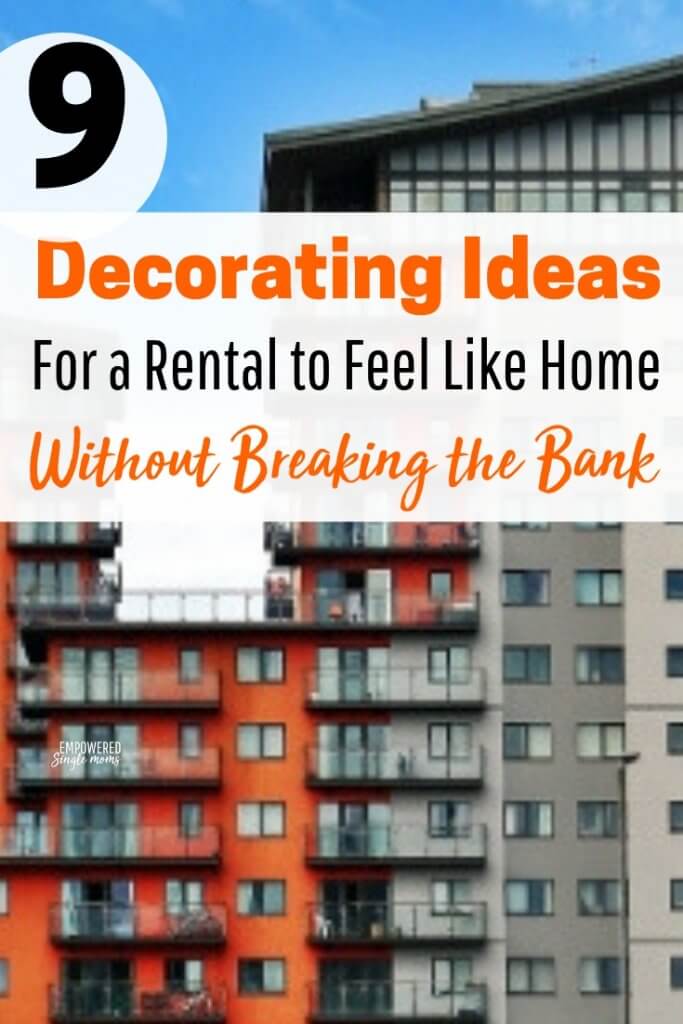 At the time I expected that we would reconcile and the move would be temporary. We did not reconcile, but I did want to buy a house so it was still a temporary move. Often it is not advised to buy something until your divorce is final, which often takes significantly longer than you think it will in the beginning.
It helps a lot to have your rental feel like home whether it is an apartment, townhouse or house that your rent.
First, unpack as soon as possible. No place will feel like home if you are living out of boxes.
You can get a lot of decorating supplies on Amazon. If you have Amazon Prime you get free shipping. If you don't have it Try Amazon Prime 30-Day Free Trial
.
Budget Decorating Ideas for a Rental
1. Paint
Check with the landlord first many rental companies allow you to paint if your return the walls to a neutral color before you move out. This will be easiest if stick to a color that isn't too dark. Another option to add color with minimal extra work is to paint one wall an accent color.
2. Vintage Furniture
You can often find nice pieces at a garage sale or thrift store that are a little worn. Spruce them up by refinishing the wood or even easier by using chalk paint to paint them. Common interesting pieces you will find at a thrift store or garage sale are kitchen table and chairs, end tables, coffee table, nightstands, and lamps.
Multifunctional Furniture to Decorate your Rental on a Budget
3. Make Your Own Furniture
Anna White has plans for headboards, tables, nightstands, plant stands and almost anything else you can imagine building.
If you aren't up to that challenge another option is to start with wooden crates. You can make bookcases, toy organizers, entertainment centers and even build a structure to go around the head of your bed that works as a headboard and nightstands.
The advantage of crates is that they are easy to work with you can paint them or stain them and when you move to a more permanent home they are easy to repurpose. Click
on the pictures below to get more information. I collected some quick ideas to make furniture with wooden crates.
4. Get a Futon
Rentals rarely have an extra room for a guest room with a futon your living room can be a guest room. Futons are easier to move than fold out couches and usually more comfortable. I really like this one or this one for a more economical option.
I used a futon for my living room couch when I was first separated. When I bought my house we used it in the den/guest room as both a couch and spare bed when we needed one. It was a great investment.
For more ideas on decorating a small bedroom on a budget check out these ideas.
Make Your Rental Feel Like Home without Painting
5. Wall Decals
Removable decals are a great way to decorate. This inspirational quote will serve as a great reminder on your bad days. There are a lot of cute decals for kids room. If you have an Avenger fan these would be perfect. I adore this whimsical Disney decal. If you have a dinosaur lover this one or these would be perfect for their bedroom.
One of my sons wanted a room that felt like an underwater ocean when we moved into a house. We painted the walls a deep blue and found fish decals to complete the feel.
6. Hang Art
Hang art as soon as possible. During my 20s I moved about once a year, sometimes more than once a year due to school, changing jobs, getting married, summer jobs. I would hang the pictures on the wall before the boxes were even unpacked, so the place would start to feel like home. I did this when I first separated from my husband too.
Take some of your favorite things with you, especially favorite pictures of the kids. You can enlarge them to make them pieces of art. Hang art with large needles or very small nails makes it easier to patch the holes when you leave with a little wood putty.
If you can't bear the memories of some of the things you had as a couple you can get free art here.
7. Get a Growth Chart You Can Take With You
It is always fun to have a record of how tall the kids were when they were a certain age and how they compare with each other. If you put this in an out of the way corner on the wall you won't be able to take it with you. There are growth charts you can take with you. Here are a few I like. Click on them to find out how much you need to invest to have a record of your kids' growth you can take with you.
8. Hang Curtains
Window coverings in rentals are usually generic which is fine, but hanging something more personal makes a rental feel more like home. Here are some cute curtains to go with the Avenger decals for your Avenger fan. Coloful sheets can make economical curtains too, so if there is a sale on sheets be sure to check it out with an eye for window coverings.
9. Decorate with Plants and Candles
Plants and candles make a house feel homey. You can buy candles or make them out of wine bottles with this kit. Of course, you can buy house plants or take them from your old place, but it would also be fun to have a home warming and ask friends to bring cuttings from their house plants to bring positive energy into your new home.
You can find ideas to decorate your balcony, porch or patio if you are lucky enough to have one with your rental. I have more budget decorating ideas in this post.
These decorating ideas will help you personalize your temporary home without breaking the bank. When you are ready to buy your first home your budget decorating skills will continue to serve you well.