Are you at your wit's end trying to think of some unique non-candy Easter basket ideas? Do you want to do something special and creative for Easter, but it just seems like too much with everything else you are trying to juggle?
Fun Easter Gift for Kids and Adults
Fidget toys are great for adults to help stay focused on video meetings, which most of us are doing more than we care to lately. They are also fun for kids. This is one thing that is great in anyone's easter basket. I got a couple for my adult kids this year. You can even save a few bucks by buying a package of four here.
This post may contain affiliate links, if you buy a suggested product I will earn a small commission. We are a participant in the Amazon Services LLC Associates Program, an affiliate advertising program designed to provide a means for us to earn fees by linking to Amazon.com and affiliated sites." Read the full
disclosure policy here
.
If you only have one Easter basket to fill you can get that here.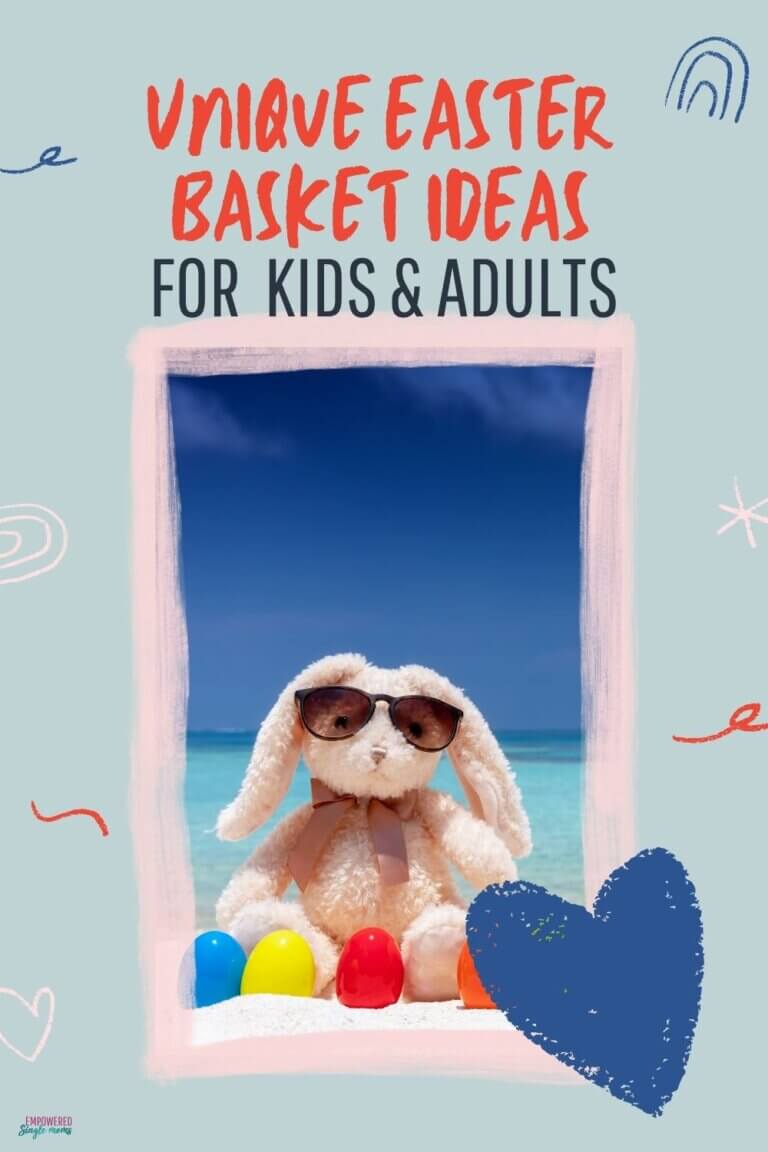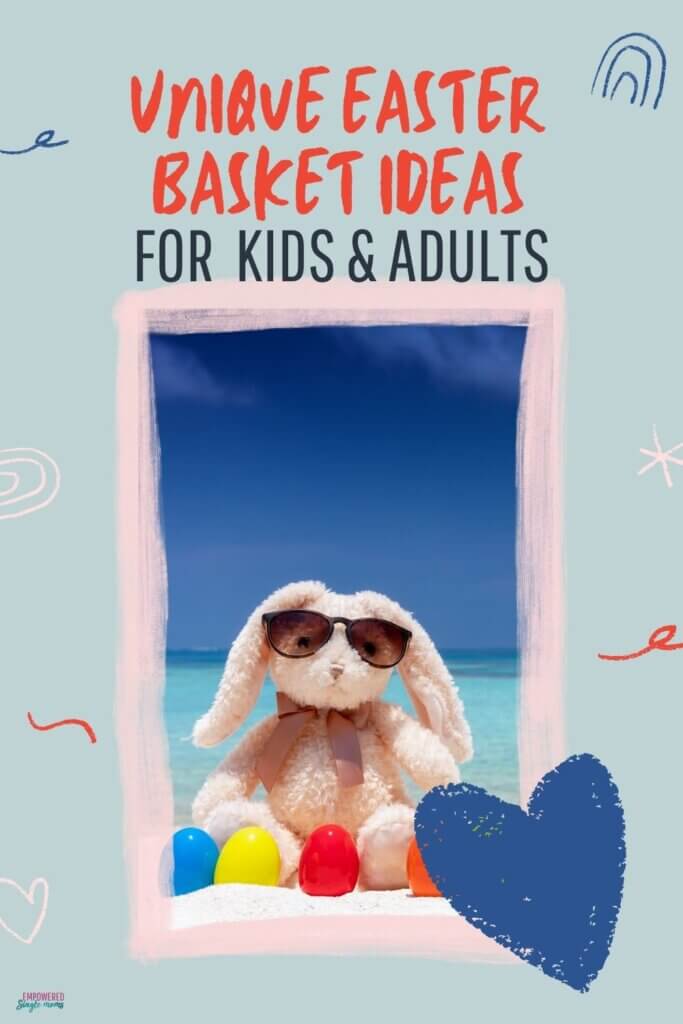 Creative Easter Basket Ideas for Kid's Baskets
First there is the question of what to use for a basket. You can use a prefilled Easter basket like these to really save time. I usually like the fun of shopping for the Easter basket fillers myself, but prefilled baskets do save time.



Or fans you could give this themed basket
But why not try something a little more creative and give a basket that is part of the gift.
A hat for encouraging creativity
3. A bucket to use at the beach
5. Umbrella
6. A purse makes a fun Easter basket for a girl
7. For a senior in high school, a laundry basket or bag makes a useful Easter basket & get them ready for college
8. If you are crafty you can use a piece of cardboard, candy boxes and a hot glue gun to build your own Easter basket
9. Rain boots or even a new pair of shoes for older kids
Unique Non-Candy Easter Basket Ideas for Kids
These Easter basket ideas are fun for both boys and girls.
Legos are a favorite & the little people fit into an egg
3. Sunglasses
4. Fun socks
5. Coloring books
6. Slime, even better yet the ingredients and a promise to make it together
7. Book to build something new with the Legos you already have
8. Playdoh or new tools to play with play dough
9. Bubble
10. Finger paints or really any paint, it is getting warm and painting is a great outdoor activity
11. lip balm or chapstick
12. Movie tickets
Easter Basket Ideas for Teens and Young Adults
Yes, I continued to have Easter baskets for my kids even post-college. I noticed one Easter when my sister and I were together the Saturday before Easter she was scurrying around finding things for their Easter basket. At the time I thought it was a little silly. Now I enjoy the opportunity to get them a little something.
Movie tickets are still good
Book
Flash drive get a fun one
4. Gift Card to a coffee place or carwash
5. A roll of quarters for laundry or really any cash will be appreciated
6. Snack food like Ramen or nuts
7. Homemade cookies or bars
8. Chocolate is always good
This is my favorite and here is a retro favorite of the boys
Yes we celebrate Christ's resurrection on Easter, but it is also a fun opportunity to spoil the ones we love just a little. So have fun with it instead of making it a chore. What is your favorite thing to give for Easter? If you gave yourself an Easter basket what would you put in it?
More Gift Ideas:
Even though these are focused on Christmas many of the ideas will work for Easter too.
Just the Right Gift for Men Who Have Everything
Frugal Gifts People Actually Want to Receive