Meaningful experience gifts are a unique gift for kids who have too many toys. Make awesome memories with these fun nontoy gifts to share. Don't add to the clutter and overwhelm with more toys for kids who have too much stuff.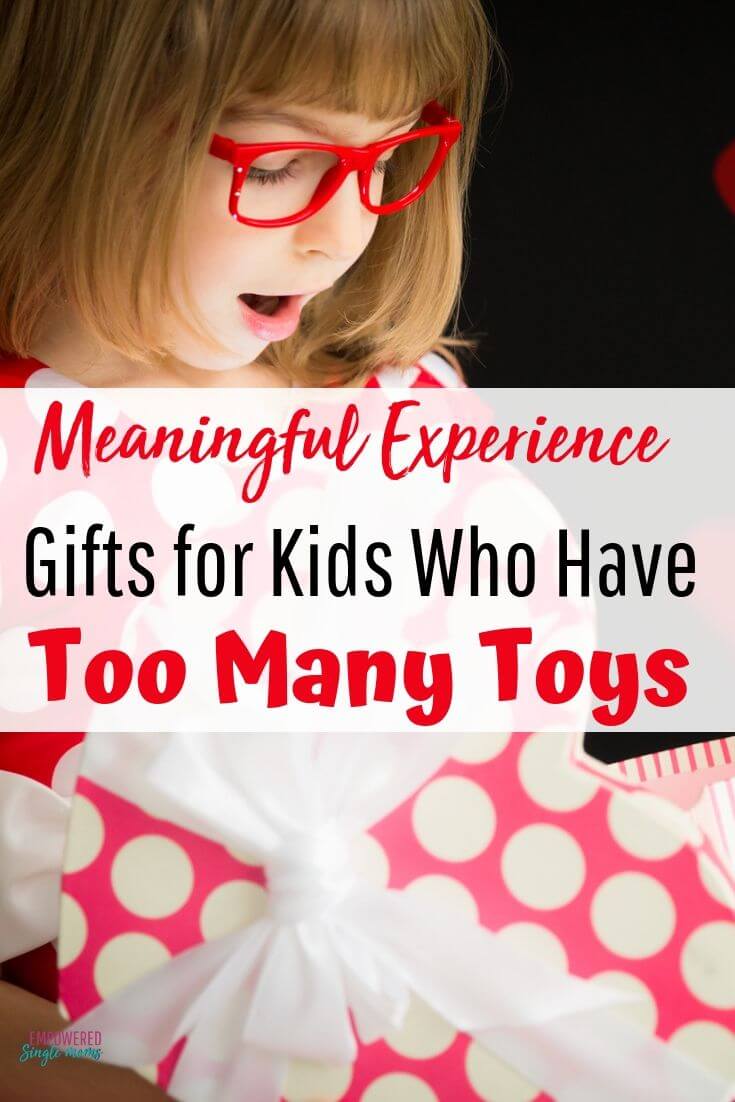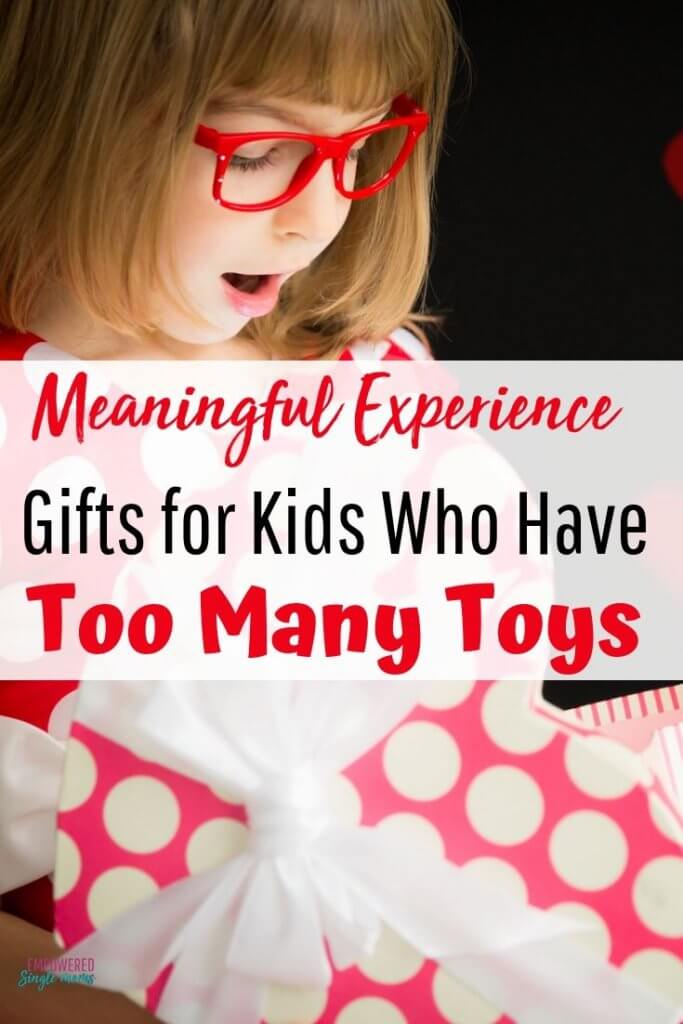 Meaningful Experiences for Kids Who Have Too Many Toys
One of the sweetest memories I have of my youngest is him making a horse out of a box. He had plenty of toys, but the box and old cowboy hat sparked his creativity and he had a fun morning playing cowboy on his box horse.
He didn't need a bunch of stuff to have fun. In fact, cardboard boxes were often a catalyst for creativity. New toys can be fun, but too many toys can add to stress, anxiety and even depression.
This post may contain affiliate links, if you buy a suggested product I will earn a small commission. We are a participant in the Amazon Services LLC Associates Program, an affiliate advertising program designed to provide a means for us to earn fees by linking to Amazon.com and affiliated sites." Read the full
disclosure policy here
.
A cluttered environment increases the stress level for both kids and adults. Clutter makes it difficult for your home to be a peaceful and restorative place. According to Dr. Susan Whitborne in Psychology Today less clutter leads to more effective problem solving, less stress, and a greater sense of peace and calm.
Toys can be a huge culprit in too much clutter problem. I've read articles about moms that rotate toys because there are too many to have in the child's play area at one time, but why not just buy fewer toys and focus on experiences. W
Our family has shifted to mostly experience gifts and we all love making memories by sharing our experience gifts with each other.
Experience Gifts for Kids with Too Much Stuff
Lessons
Lessons are a great gift. Focus on what your child is interested in music lessons, swimming lessons, sports lessons, art lessons are all great options.
Classes
Yoga studios often offer kids classes or kid and adult classes. There are all kinds of STEM or art classes offered. Look at the local offerings and see what there is that might interest the kids in your life. A couple of interesting classes my kids took were magic classes that culminated in a magic show and pirate classes where he built a model pirate ship.
Camp
This is a gift that may need to wait until summer to collect on. There are camps for almost every interest language camps, music camps, church camps, adventure camps and camps for sports. Be sure to send a letter while your child is at camp.
Teach Them Something
Or give your own lesson. I have fond memories of my grandmother teaching me to cook lefsa over an old fashioned cook stove. She kept a small one she called a thrash burner for years for heat, but I think mostly because she thought it made the best lefsa. So teach your littles how to make a favorite family recipe or get them their own cookbook and make some of the recipes with them.
Do you have a hobby that you can share with the kids in your life? Get them a basic tool for the activity and teach them how to use it anything from knitting, fishing, wood carving, playing an instrument.
Events
Tickets to a concert or play geared towards the age of the child. My adult kids were recently reminiscing about the plays we went to with friends when they were growing up. I think those memories lasted much longer than the new toy that broke or lost its luster after a few days or weeks. Community theaters and high schools often have children's plays.
Season Tickets
Season tickets to a ski area would be great fun. Or season tickets to a local museum, zoo or science center. These places often have great photo opportunities set up. We have an adorable picture of a crocodile trying to eat the kids that was taken in front of a greenscreen at the zoo, that reminds them of a wonderful day with their cousins.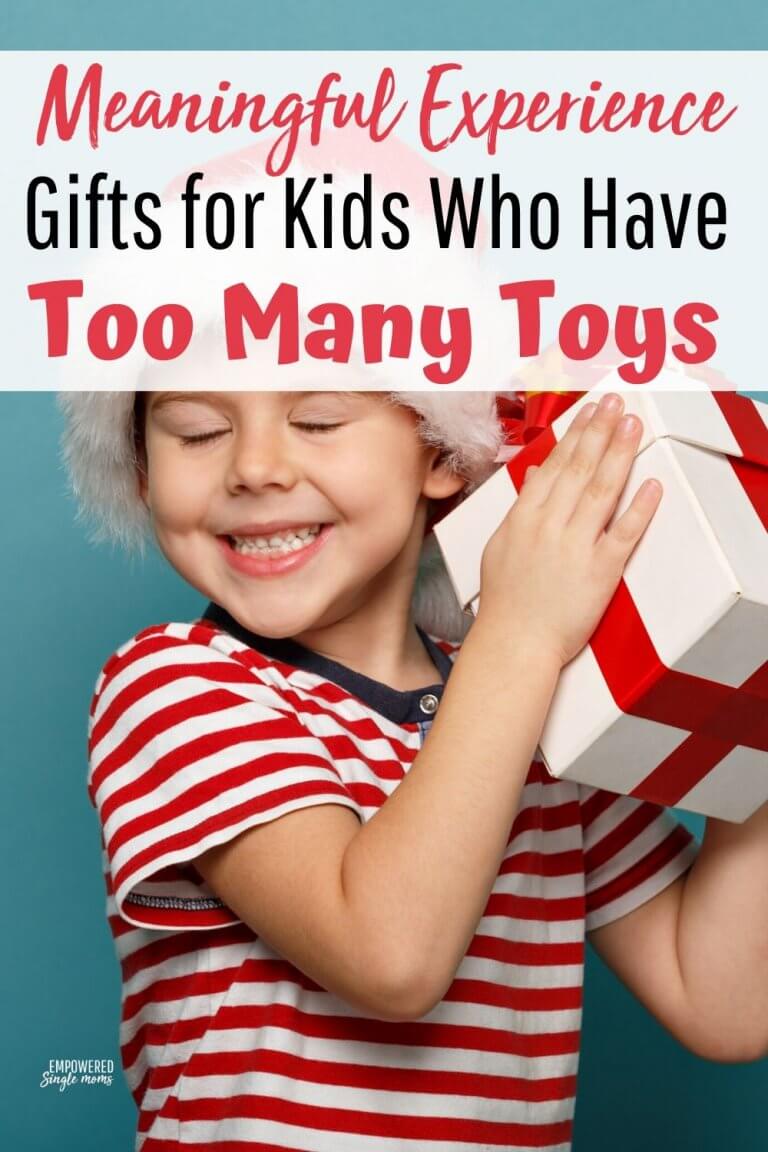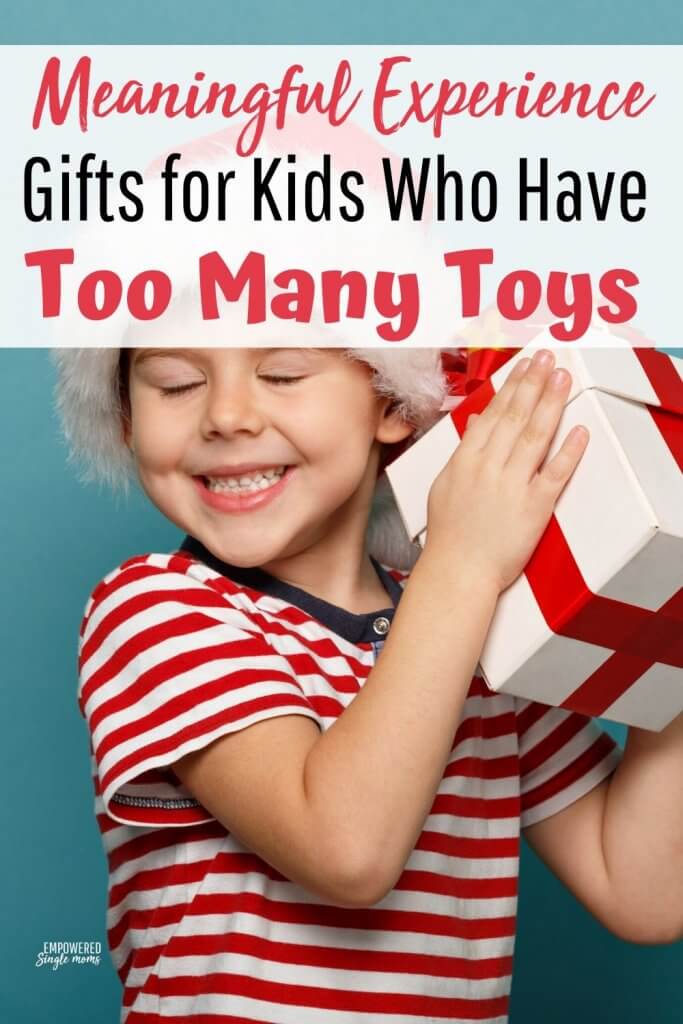 Adventures
There are so many options for adventures. Time spent going on a treasure hunt. An outing at a trampoline park, children's museum or science center.
Visit an offbeat museum together. In southern Minnesota, we have a Spam museum. Groupon is a great way to find deals on adventures. Living history sites are fun to visit and often have special events during the holiday season. In northern Minnesota, there is a living history logging camp that has sleigh rides in the winter. What are some of the fun museums or living history places near where you live?
How about a tour of a factory. It is always fun to get a behind the scenes look at how something is made.
An indoor mini-golf course or arcade is a fun way to spend the afternoon.
A hotel with a waterpark is great fun any time of year, but especially in the winter when it is fun to get out and be active, but time outside is limited at least it is here when we have days on end with weather well below zero.
Signup for Rakuten (formerly Ebates) and Ibotta for free to save even more on adventures at museums, hotels or living history sites.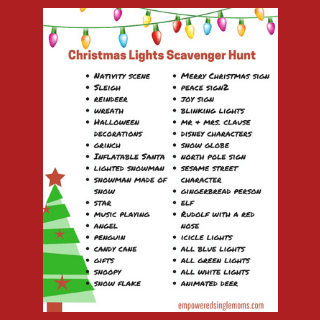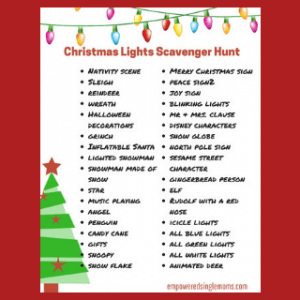 Experience Gifts to Share at Home
Family Games are a great way to build connections. There are games for kids from preschool to adult. There are the old standbys like Monopoly, Risk, and Clue or check out some of our favorites here.
Puzzles when the kids were younger we had a puzzle on the coffee table all winter to work on together in between things or while listening to music or watching TV. It is a fun memory for all of us and this year one of them brought a puzzle for us to put together during Christmas week.
Ravensburger is one of my favorite brands of puzzles. This is the one isn't Ravensburger, it is the one we enjoyed putting it together last Christmas. It was really fun and more challenging than we first thought it would be.
NonToy Gifts for Kids with Too Many Toys
Books
Reading aloud with my kids was one of my favorite activities to share with them. I read to them out loud well past when they could read to themselves. I enjoyed most of the books as much as they did.
Our family all enjoys audiobooks when we are driving. An Audible membership will let the kids pick out a book a month to listen to. You can choose a 3, 6 or 12-month subscription.
Something for their Room
A wall decal to decorate their room. This one is cute and educational. The options range from inspiring to whimsical and some even from inspiring.
A sheet and comforter set is also an option if they want to change how it looks or are moving from the little kid to the big kid room.
Mail
If you are an aunt, uncle, grandparent or older cousin who travels send the child a postcard or book from the place you are visiting. Kids always love mail. A handwritten note is getting to be a lost art so include that on the card or with the book. If you are visiting Minnesota books illustrated by Betsy Bowen are works of art. This one is one of my favorites.
Get a magazine subscription. This gives them something to look forward to every month. Highlights, Ranger Rick and National GeographicKids are all great options.
Kids' Subscriptions Box
There are subscription boxes for almost anything you can think of. Here are a few that look especially fun.
Coding Subscription Box for ages 6-12
Voted#1 STEM box for kids. No previous coding experience is necessary. Each kit includes a helpful grownup guide and unlimited email support too. Apps work on real phones and tablets. Kids get to explore a new concept every month. I am wondering if I might want to put this on my own Christmas list because it is probably a doable way for me to learn how to do some simple coding myself.
Who doesn't like kids books and if you aren't sure what to choose this subscription box from Amazon is a good option.
A great STEM subscription service with options for kids 0-14. Save 30% On Your First Month with code SHARE30
How to Give Experience Gifts
There are several ways to give an experience gift. You can give a Christmas tree ornament that symbolizes the gift. For example, if you are giving music lessons or a music camp to a trombone player this would be a perfect ornament.
For older kids, you can wrap a special cup, glass or another memento to symbolize the event. If you got tickets to the Harry Potter play (like we did on a cousin & sisters trip to NYC) this would be a fun gift to open.
If you are giving a subscription box or magazine you could arrange to have the first one delivered before the child's birthday or Christmas and you can wrap the first one for the child to open with a note of what to expect.
You could make a scavenger hunt and the box the child opens is the first clue and the last cue tels about the gift.
Tickets to a museum, play or concert can be wrapped.
We are all really enjoying our transition from giving stuff to giving experiences. Have you tired experience gifts? What did you think?