Looking for a cheap stocking stuffer or a thank-you gift under $5? Get the best ideas for cheap gifts for guys under $5 here.
It is hard to be generous when money is tight. Giving a gift is more about being thoughtful than spending money. If you enjoy crafting you can find ideas for DIY gifts here or make extra and sell some to add money to your Christmas fund.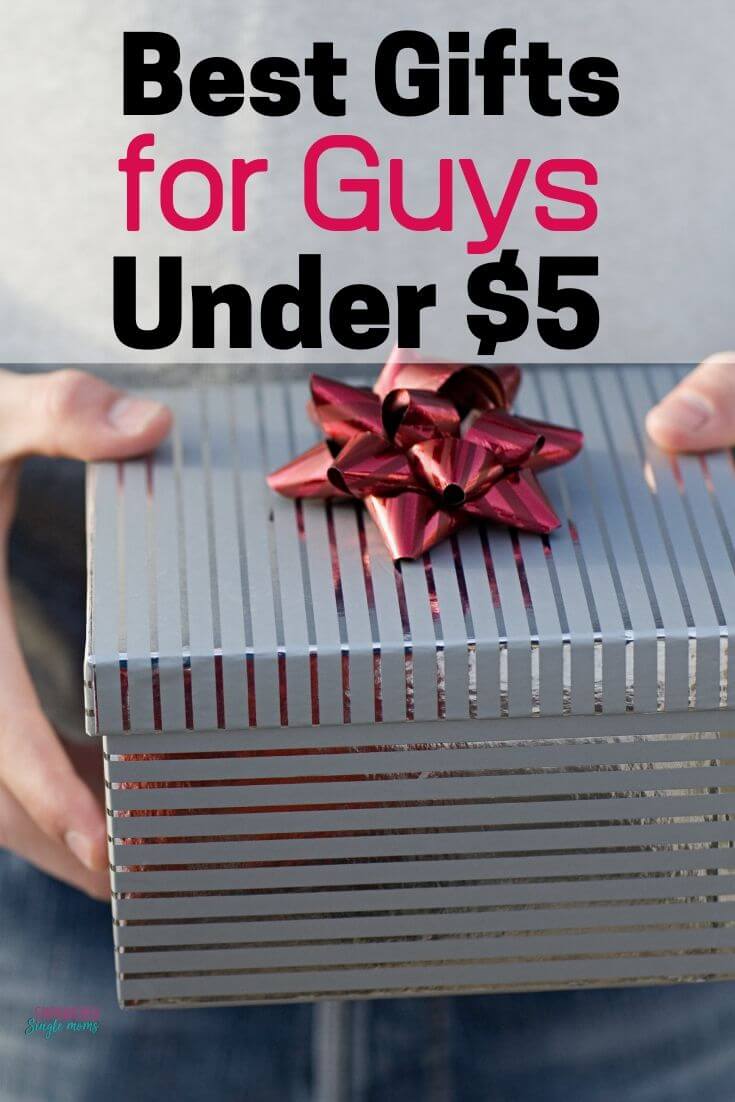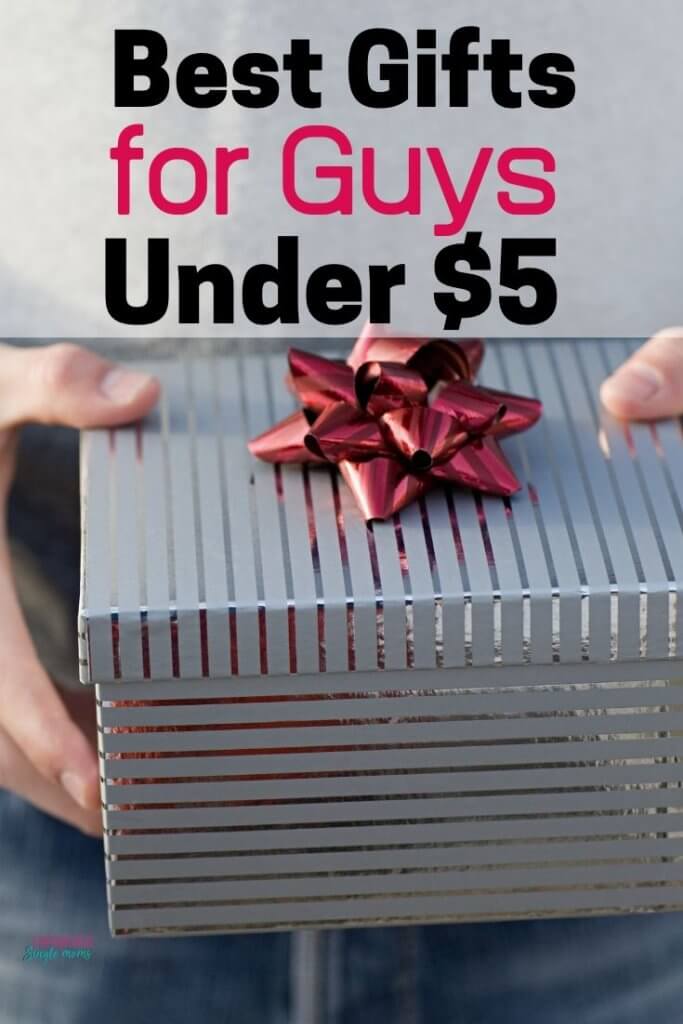 A couple of years ago I asked my brothers and men friends what for gift ideas for men. They were super helpful and gave me some great ideas and I've gotten a lot of good feedback on it, so I decided to collect some ideas for gifs under $5 for you.
This post may contain affiliate links, if you buy a suggested product I will earn a small commission. We are a participant in the Amazon Services LLC Associates Program, an affiliate advertising program designed to provide a means for us to earn fees by linking to Amazon.com and affiliated sites." Read the full
disclosure policy here
.
These cheap gift ideas for him are great for stocking stuffers or if you draw a guy's name for secret Santa at work.
Funny Gifts Under $5
If your dad, brother or guy coworker has a sense of humor these are perfect gifts for him.
I was surprised how many of my anxious clients seem to calm down when they play with the squishy toys in my office. Fidget toys can be calming for people who are neuroatypical too. Or they can be just for fun.
Socks are a big thing in our family. I always put fun socks in the Christmas stockings.
Beef Jerky for a yummy snack. It makes a great stocking stuffer.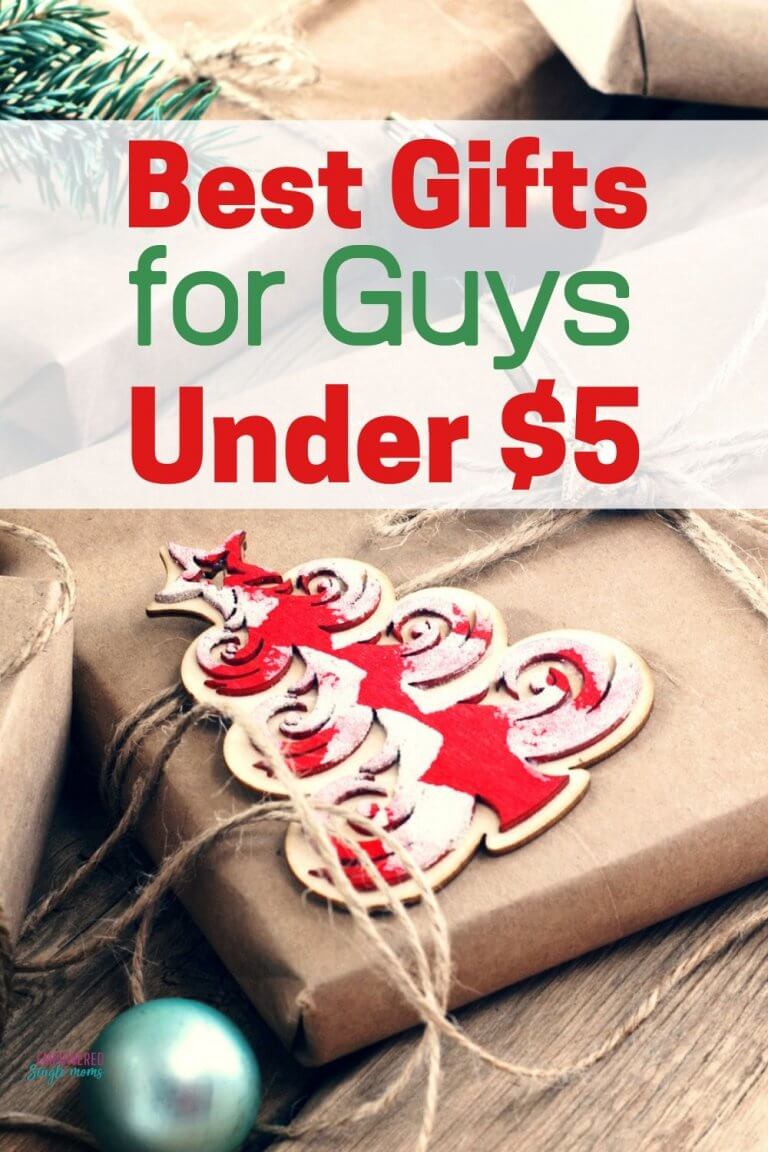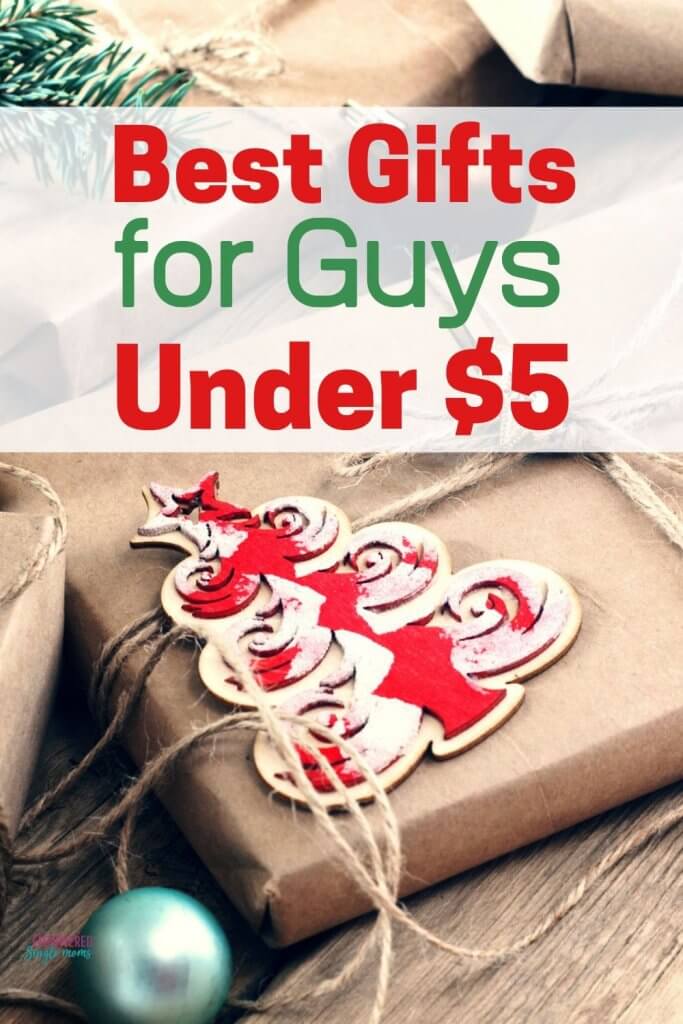 $5 Gadgets for Him
One of my brothers reminded me that guys always like a new gadget or tool.
Headphones are great when he is running or if he wants to listen to podcasts like this one or if he likes different music than his coworkers.
I got this for both of my boys and one used it within the first week. It is so many tools in one and it fits in his billfold.
Premium Expanding Phone Socket, Pop Mount Holder for Cellphone
I saw people with these at a conference a couple of years ago and didn't really see much point. When I was in New York City on our sisters and nieces one of my nieces had one. I noticed it was really handy when taking pictures and not needing to worry about dropping the phone in the water when we were on the Staton Island Ferry.
They are also handy when face timing to keep the phone propped up.
$5 Stocking Stuffers
Favorite Candy
These are great for keeping track of ideas or using as a gratitude journal.
Special Tea (this one is my current favorite)
There are lots of options one to fit any personality. These are useful and fun. I like the ones with the little faces or the feathery birds. The guys on your list might like the race car pens best.
Great for the fisherman or boater. It will keep his keys from ending up at the bottom of the lake.
This is one will remind dad that you are always his little girl.
The liquid Dr. Bonners is perfect for camping or a multipurpose cleaner at home. These have the same great smell as the liquid soap.
Blank Notebook
When money is tight these gifts will help you stretch your budget. You can find more ideas for how to make ends meet when money is tight here.
It is always fun to have traditions at Christmas and these are $5 or less.
More Gift Guides for Everyone on Your List
Unique Gifts for Men Who Have Everything
Awesome Budget Stocking Stuffers for When Money is Tight
Frugal Gifts People Actually Want to Recieve